Breaking News, Latest Updates, Highlights of January 28
Stay tuned to Jagran English to catch all the LIVE updates of January 28.
Updated: Tue, 28 Jan 2020 06:25 PM IST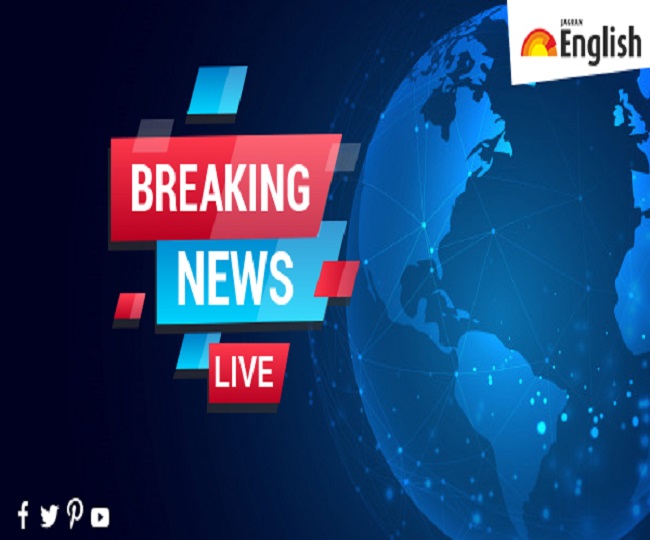 New Delhi | Jagran News Desk: Jagran English focuses on all the top news of the day to give our readers a brief insight into what's happening in the world and how it might impact them.
Today, Delhi Chief Minister and Aam Aadmi Party (AAP) leader Arvind Kejriwal to hold roadshows at Karawal Nagar, Gokalpur, Mehrauli, Chhatarpur and Delhi Cantt. While Union Defence Minister Rajnath Singh and BJP President JP Nadda will hold public rallies in Delhi.
Elections to the 70-member Delhi Assembly promises to be a triangular contest with the AAP hoping to retain power on the plank of development and the BJP and the Congress determined to put up a spirited challenge.
Here are the Highlights of January 28:
5:35 pm: Office of Chief Electoral Officer, Delhi has submitted its report to the Election Commission, on the suspected violation of model code of conduct by Union Minister Anurag Thakur and BJP MP Parvesh Verma, for using provocative slogans.
5:30 pm: Rajesh Deo, DCP Crime Branch, Delhi Police: Sharjeel Imam (JNU student) was arrested from his village in Jehanabad at around 2 pm today. We are taking transit remand from Bihar and trying to bring him to Delhi from the shortest possible route.
5:25 pm: Delhi: A petition has been filed in Supreme Court regarding the ongoing protest against #CAA in Shaheen Bagh. The petition demands that the activities of leaders, operators involved in the protest be ascertained and the govt and the police should monitor their activities.
5:20 pm: Union Home Minister Amit Shah in Raipur: BJP is the only political party which has come to politics for its ideology. Other parties those who have become a party of a family do not have an ideology, they have nothing to do with any ideology.
5:15 pm: Ashoke Sarkar, General Secy of West Bengal Shiv Sena writes to West Bengal Human Rights Commission against BJP State President Dilip Ghosh's "threat to kill those protesting against CAA". Letter states, "As General Secy of a party that has been opposing CAA, I fear for my life".
4:55 pm: Jitendra Kumar, Additional Director General of Police, Bihar: Delhi police had come to Bihar and with Bihar Police's cooperation, Sharjeel Imam was arrested today from Jahanabad. Further process is underway.
4:40 pm: PRO, Chandigarh International Airport: All arrangements already made at the airport regarding awareness & prevention of #CoronaVirus. We are in continuous collaboration with Punjab Govt's medical team which is executing the process of scanning arriving passengers at the airport.
4:25 pm: Arunachal Pradesh: NIA has filed a chargesheet against 4 accused in connection with a case of ambush on convoy of Tirong Aboh MLA, Khonsa and others (on 21 May, 2019) near Pansum Thong village in Tirap district. Further investigation underway.
4:10 pm: BJP MLA Narayan Tripathi on #CAA: We should either follow BR Ambedkar's Constitution or we should just tear and throw it away. The Constitution of India says that division can't be done on the basis of religion in our country, still the country is being divided
4:00 pm: Karnataka: Police in Bidar district sealed a school allegedly after the students performed a play against #CitizenshipAmendmentAct and National Register Citizens. A case has been registered against the school management and further investigation is underway.
3:50 pm: EAM S. Jaishankar: Our Embassy is in contact with Chinese govt. We are trying to evacuate people, most of whom are students, from Wuhan city by sending a plane.Efforts are on,I can assure you that Govt of India is working on it&very soon some solution will be found.
3:40 pm: Union Health Minister, Harsh Vardhan: We are in contact with Chinese authorities to bring back Indians from China. Once they are brought back they will be kept in quarantine for 2 weeks and necessary medical facilities will be provided to them.
3:30 pm: Bihar Chief Minister Nitish Kumar on JNU student Sharjeel Imam arrested in Jahanabad (Bihar) by Delhi Police: Nobody should do anything that is not in the interest of the nation. The accusations & the arrest, court will decide on the matter
3:25 pm: A Delhi Court refused Enforcement Directorate's plea to send businessman CC Thampi to 4 days ED remand and instead sent him to judicial custody till February 7. Thampi was arrested in connection with a money laundering case probe related to Robert Vadra.
3:20 pm: Amaravati: Protests continue against Andhra Pradesh Govt's decision of decentralization(three capitals). People in Rayapudi protested in Krishna river against the Govt decision
3:15 pm: Bihar Chief Minister & JD(U) leader Nitish Kumar: We have said it earlier too, the question over National Register of Citizens (NRC) does not arise, Prime Minister has also said there have been no talks over it.
3:10 pm: JNU Student Sharjeel Imam has been arrested from Jahanabad, Bihar by Delhi Police. Imam had been booked for sedition by Police. More details awaited.
3:05 pm: Health Minister Dr.Harsh Vardhan: There is nothing to panic, #coronavirus has not come to India. We have taken all precautionary measures. All hospitals have been asked to make isolation wards, we have launched a helpline number.
3:00 pm: Solicitor General Tushar Mehta in SC: Sometimes, medical health&condition of death row convicts has deteriorated so much so that the death penalty can't be awarded to them, but in this case, the medical condition of this(Mukesh) convict, is fine.
2:55 pm: Assam Minister Himanta Biswa Sarma: In Guwahati at least, Popular Front of India (PFI) has actively associated themselves with the movement (anti CAA protests). We have seized certain documents from PFI's office that use symbolic language, we are trying to decode it.
2:50 pm: Ministry of External Affairs: We have begun the process to prepare for the evacuation of Indian nationals affected by the situation arising out of the Corona-2019 virus outbreak in Hubei Province, China. Our Embassy in Beijing is working out the logistics and is in touch with the Chinese govt authorities and our nationals on this matter.
2:45 pm: He (convict Mukesh) was also sexually assaulted in Tihar jail, Mukesh's lawyer Anjana Prakash claimed during the hearing in Supreme Court.
2:40 pm: Supreme Court reserves its order on pleas objecting to Reserve Bank of India (RBI)'s decision which banned banking services from dealing with cryptocurrency trade.
2:35 pm: Lawyer for one of the convicts(Mukesh) in Supreme Court: You have to apply your mind at each and every step. You are playing with somebody's life(on powers conferred to the President with regard to mercy plea). I(Mukesh) was beaten mercilessly after coming to jail
2:30 pm: Rahul Gandhi: The reputation&image that India had in the world was that it is a country of brotherhood,love&unity, while Pakistan was known for hatred and divisiveness. This image of India has been damaged by Narendra Modi. Today, India is considered as rape capital of the world.
2:20 pm: Rahul Gandhi in Jaipur: Even today ask an 8-year-old, did #demonetisation benefit you or harm you? Child will say harm.Earlier we were competing with China but now sadly, China has left us far behind.The whole world knows if there is anyone who can rival China,it is India's youth
2:15 pm: Rahul Gandhi in Jaipur: PM Modi had promised 2 crore jobs, but last year our youth lost 1 crore jobs. Wherever PM goes he talks of CAA, NRC but the biggest issue of unemployment is not mentioned, PM doesn't even speak a word on it.
2:10 pm: Delhi High Court also rejected the pleas of others who approached the court challenging the Election Commission's decision to reject nomination papers from different constituencies. The court found these petitions not maintainable.
2:05 pm: Delhi High Court dismissed petitions filed by several aspirants, who alleged that they were not allowed to file nomination papers from New Delhi Assembly seat, from where Delhi Chief Minister Arvind Kejriwal is contesting.
2:00 pm: Punjab Chief Minister's Office: On attacks on crops by locusts in neighbouring areas of south Punjab bordering Rajasthan, CM urged PM Modi to direct External Affairs Ministry&Indian High Commission to immediately take up issue with Pakistan from where the pests were emanating.
1:55 pm: P Sreeramakrishnan,Kerala Assembly Speaker on Ramesh Chennithala,Leader of Opposition's notice to move resolution to recall Guv Arif Mohammed Khan: I've received the notice&it is admissible. Resolution will be circulated among the legislators&will be discussed with state govt&CM.
1:50 pm: West Bengal Governor Jagdeep Dhankar: Uppermost thought in mind while leaving Calcutta University without attending Convocation is to ensure there is no compromise of immense respect we have for Nobel laureate Abhijit Vinayak Banerjee on whom we are conferring honorary D Litt.
1:45 pm: PM Modi: Those who are fearmongering on CAA refuse to see the persecution of religious minorities in Pakistan. Shouldn't we help the persecuted? Some time back a Pakistan Army advert came out in which it was clearly written that only Non-Muslims apply for sanitation workers post.
1:35 pm: PM: Several speeches were given but when our armed forces used to ask to take action, they used to be refused. Today there is 'yuva soch', country is progressing with youthful thinking. So, it does surgical strike, airstrike&teaches lesson to terrorists after entering their house
1:30 pm: PM Narendra Modi at National Cadet Corps rally in Delhi: Whatever your young ideas, your young mind wanted, our Govt did. Today, in Delhi there is a National War Memorial and also a National Police Memorial
1:25 pm: Australian Open: Roger Federer saves seven match points to defeat Tennys Sandgren 6-3 2-6 2-6 7-6(8) 6-3 and reach the semifinals for the 15th time.
1:20 pm: Ministry of Health: As of 27th January, 20 samples have been referred to the National Institute of Virology, Pune for testing. They have all been tested negative
1:15 pm: PM Modi, at NCC rally in Delhi: We know that our neighbouring country has lost 3 wars against us, our armed forces don't need more than 10-12 days to defeat them. They've been fighting proxy wars against India since decades. It claimed the lives of thousands of civilians, jawans. Many militant groups had come up in the North East region, they did not believe in the constitution and only believed in violence. Yesterday a historic agreement with all factions of National Democratic Front of Boroland(NDFB) was signed.
1:10 pm: PM Narendra Modi: Earlier, what was done for solving problems in Kashmir? 3-4 families worked not towards solving the issues but towards nurturing them. The result was that thousands of innocents died due to terrorism. People were forced to even migrate from there
1:05 pm: PM Narendra Modi, at National Cadet Corps rally in Delhi: We will have to work together keeping in mind the challenges of the past, requirements of the present and the ambitions for the future.
1:00 pm: PM Narendra Modi, at National Cadet Corps rally in Delhi: A country where youth is disciplined, has will power & determination, it can never be stopped on its path to development. India has a young population, we're proud of it but the thinking of the country should be young too.
12:55 pm: West Bengal: Students at University of Calcutta block the car of Governor Jagdeep Dhankhar and raise slogans of 'Governor go back' against him. He has reached the university for the convocation ceremony there.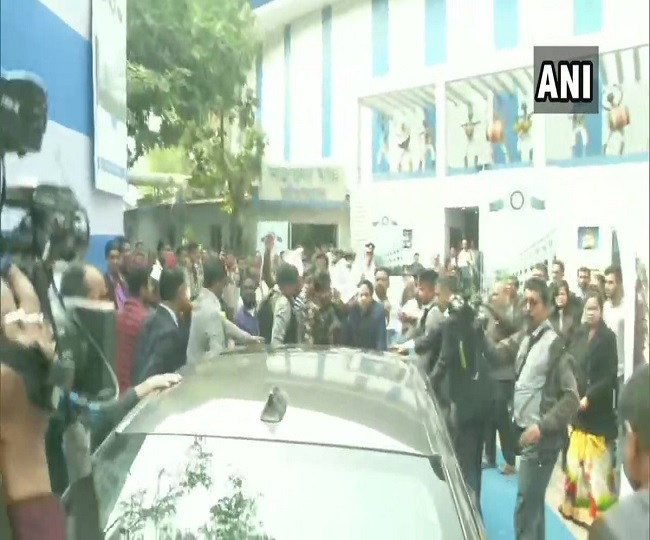 12:45 pm: 2012 Delhi gang-rape case: Hearing on the petition of convict Mukesh, challenging the rejection of his mercy petition by the President, begins in the Supreme Court
12:35 pm: Chhattisgarh: Union Home Minister Amit Shah and Madhya Pradesh Chief Minister Kamal Nath at the 22nd meeting of the Central Zonal Council in Raipur. Home Minister Amit Shah is chairing the meeting.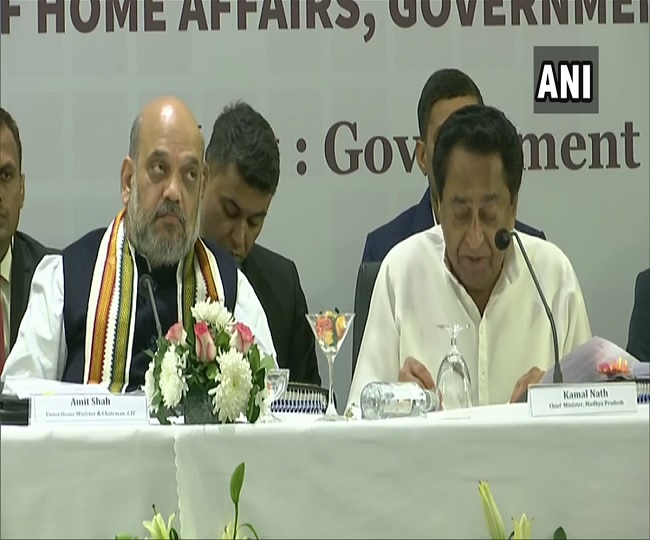 12:30 pm: Unnao: A girl allegedly threw acid on a boy,in Bhawani Ganj area y'day. ASP Unnao says "We've come to know that they had been in contact since several months&were neighbours. Boy was sent to hospital,girl is being questioned. Action will be taken as soon as we receive complaint"
12:24 pm: Delhi's Saket Court to hear the Muzaffarpur Shelter Home case on 4th February.
12:20 pm: India Meteorological Department, Himachal Pradesh: Rain/thundershowers likely to occur in the districts of Sirmaur, Solan, Mandi, Bilaspur and rain/snow likely to occur in the districts of Shimla, Kinnaur and higher reaches of Mandi and Sirmaur districts.
12:15 pm: Himachal Pradesh: According to the State Disaster Management Authority, 223 roads including 5 National Highways are closed in the state, 33 electricity supply schemes and 9 water supply schemes are still disrupted, due to snowfall.
12:10 pm: Delhi High Court issues notice to Delhi govt on petition challenging govt's free pilgrimage scheme. Court lists the matter for July 21 to hear petition seeking direction to the govt to frame a non-discriminatory guidelines and invite fresh applications for the pilgrimage scheme.
12:05 pm: Prime Minister Narendra Modi at the National Cadet Corps rally in Delhi.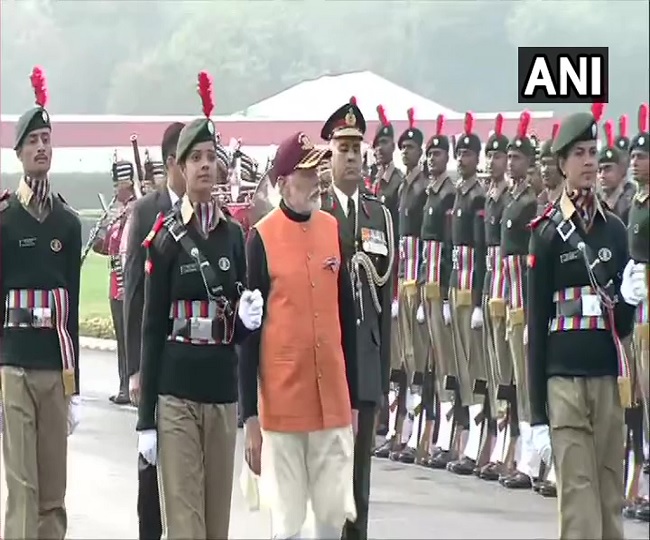 12:00 pm: British adventurer Bear Grylls arrives at Bandipur forest in Karnataka for a shoot with actor Rajinikanth for an episode of his show 'Man vs Wild'.
11:55 am: Delhi High Court issues notice to Delhi govt on petition challenging govt's free pilgrimage scheme. Court lists the matter for July 31 to hear petition seeking direction to the govt to frame a non-discriminatory guidelines and invite fresh applications for the pilgrimage scheme.
11:45 am: Delhi Police sources: Delhi Police is questioning the family of JNU student Sharjeel Imam. The police have found vital clues in the case.
11:40 am: Delhi CM Arvind Kejriwal, in Gokalpuri: BJP had said that they'll bring 200 of their MPs, 70 union ministers, 11 BJP CMs to the people of Delhi. People of Delhi didn't support them. Now they're bringing people from the outside. They're bringing them to defeat the people of Delhi.
11:30 am: Sabarimala temple matter in SC: Solicitor General Tushar Mehta today mentioned the matter before CJI that all lawyers from various parties in the case sat together&discussed, but couldn't reach a consensus with respect to the aspect of the case to be considered by a 9-judge bench
11:25 am: 2002 Gujarat riots case: Supreme Court grants bail to 14 convicts in the Sardarpura village case. A Bench headed by Chief Justice SA Bobde grants bail to the convicts & asks them to do social service during the duration of the bail.
11:20 am: Delhi High Court asks Delhi government, city police and Election Commission to file reply on a petition challenging challans slapped over auto-rickshaw drivers for sporting advertisement "I love Kejriwal" logo, on their vehicles. Matter listed for March 3, for further hearing
11:15 am: PM Modi via video-conferencing at Global Potato Conclave 2020, in Gandhinagar (Gujarat): It's good that Potato Conclave is being held out of Delhi. It's being held in Gujarat & this is important because this is the leading state in India, as far as potato production is concerned. Work on scientific and technological approach is being done for irrigation. Working on the mantra of 'per drop more crop', micro irrigation is being focussed upon.
11:10 am: SC judge,Justice S Ravindra Bhat, offers to recuse himself from hearing Centre's curative plea seeking Rs7,844 Cr as an additional fund from successor firms of US-based Union Carbide Corp, now owned by Dow Chemicals,for giving compensation to victims of 1984 Bhopal Gas tragedy.
11:05 am: BJP MP Parvesh Verma in Delhi yesterday: Jab Dilli mein meri sarkar ban gayi tab 11 Feb ke baad ek mahine mein, meri Lok Sabha mein jitni masjid sarkari zameen par bani hain unmein se ek masjid nahi chhorunga. Saari masjid hata dunga.
11:00 am: Jaipur: Students of Gyandeep PG College were allegedly directed by college administration to attend Rahul Gandhi's 'Yuva Aakrosh' rally,today. Anjana Agarwal,Principal says, "No such directive issued. If any student skips class to attend the rally,I'll take action it".
10:55 am: Madhya Pradesh CM Kamal Nath: We have the proposal of building a temple of Sita ji in Sri Lanka. I held a meeting for the same in Bhopal, with swami ji from Sri Lanka. A design for the temple is being worked upon, so that the construction work begins soon
10:50 am: Kerala Government: 5 people kept under observation at isolation wards in hospitals in Trivandrum, Ernakulam and Thrissur. 431 people being monitored at their homes.
10:46 am: Delhi's Saket Court adjourns the Muzaffarpur Shelter Home case as the concerned judge is on leave. The court had fixed January 28 to hear arguments on quantum of sentence
10:42 am: Defence Minister Rajnath Singh in Delhi: On the security front, India is engaged in conversations with the neighbours with one exception, in order to develop a joint approach for regional peace and security. It's important that we unite in our efforts to defeat terrorism.
10:35 am: Union Minister Dharmendra Pradhan: BJP's victory is certain. People of Delhi want peace, not anarchy. People will give a befitting reply to those who want to create a Shaheen Bagh-like environment in Delhi...Whenever Kejriwal ji wants, the road in Shaheen Bagh will be re-opened
10:26 am: BSF sources: A light drone without any payload has been recovered by the troops along the International Border in the Arnia sector (Jammu) yesterday. Investigations are on to ascertain the owner of the drone and how it reached there.
10:15 am: General Secretary, Southern India Mills' Assn: We submitted in our post budget memorandum that we welcome the earlier budget announcement of reducing income tax to infuse more capital & bring in more investments. We've requested govt to extend benefits for partnership firms too.
10:10 am: Tamil Nadu: Textile Industry in Coimbatore has pinned their hopes on the upcoming union budget. General Secy of Southern India Mills' Association says, "Textile Industry has been stagnating since last 4 years and the situation got further aggravated due to US-China trade war."
9:50 am: BJP MP Parvesh Verma says, "...Lakhs of people gather there (Shaheen Bagh). People of Delhi will have to think & take a decision. They'll enter your houses, rape your sisters&daughters, kill them. There's time today, Modi ji & Amit Shah won't come to save you tomorrow..."
9:40 am: Dr. Minakshi Bhardwaj, Medical Superintendent, Dr. Ram Manohar Lohia Hospital, Delhi: 3 suspected cases of #coronavirus have been reported at the hospital. The patients have been kept in isolation for further treatment
9:25 am: Delhi: Union Minister and BJP leader Dharmendra Pradhan campaign for BJP candidate from Moti Nagar assembly constituency Subhash Sachdeva.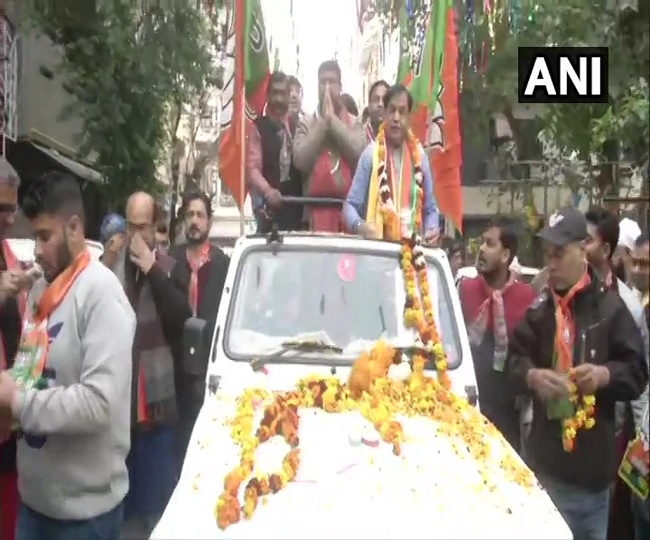 9:10 am: Bihar: Jahanabad police detain brother of JNU student&co-coordinator of Shaheen Bagh protests Sharjeel Imam. Delhi Police y'day conducted raids in Mumbai, Patna, Delhi to look for Sharjeel Imam & arrest him for his "cut off Assam from India" remark he allegedly made few days ago
9:00 am: Tamil Nadu: Construction work of the new Pamban rail bridge is underway in Ramanathapuram district. The work had started on 8th Nov, 2019 and is expected to be completed within the next 2 years.
8:45 am: Chandigarh Police: A 2.5 year-old boy was found dead at his house on 26th January inside the bed box having a piece of cloth in his mouth. Father of the boy has accused the boy's mother of murdering him. A case of murder registered against the mother and she has been arrested.
8:30 am: Under 'Mera vote kaam ko, seedhe Kejriwal ko' campaign of AAP, leaders&volunteers of the party will go to 50 Lakh houses of Delhi in next 7 days,along with the 'guarantee card'&'report card' of Delhi govt&tell them of the works done in last 5 yrs&plans for next 5.
8:24 am: Pooja Bhatt in Mumbai y'day: I implore our leaders to listen to the voices that have risen in the country. The women in India, at Shaheen Bagh&Lucknow...we, 'll not stop until we are heard loud&clear.I'd implore people to speak up more. I don't support CAA&NRC as it divides my house
8:21 am: Delhi | Air quality in 'Very Poor' category in Anand Vihar and 'Poor' category in Punjabi Bagh, Lodhi Road and ITO, as per Central Pollution Control Board (CPCB).
8:19 am: Delhi CEO has sought a report from the returning officer of Delhi's Rithala constituency over Union Minister and BJP MP Anurag Thakur's speech at an election rally yesterday.
8:17 am: Bharatiya Janata Party leader Rahul Sinha: Most of the people sitting in Shaheen Bagh (Delhi) are those who have come from Bangladesh and Pakistan.
8:15 am: Coronavirus death toll in China rises to 106, nearly 1300 new cases detected, says the government: AFP news agency.
8:10 am: Delhi: Rain lashes parts of the city; visuals from Krishi Bhawan.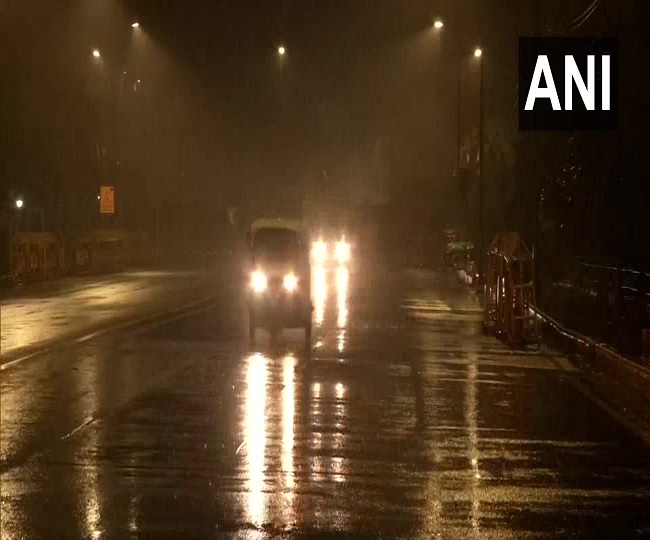 8:05 am: 14 trains are running late due to low visibility and other operational reasons, in the Northern Railway region.
8:00 am: 2012 Delhi gang-rape case: Supreme Court to hear today, a plea filed by one of the Nirbhaya case convicts, Mukesh, against rejection of his mercy petition by the President.
Posted By: Talib Khan