Breaking News, Latest Updates, Highlights of January 22
Stay tuned to catch all the LIVE updates of January 22
Updated: Wed, 22 Jan 2020 04:58 PM IST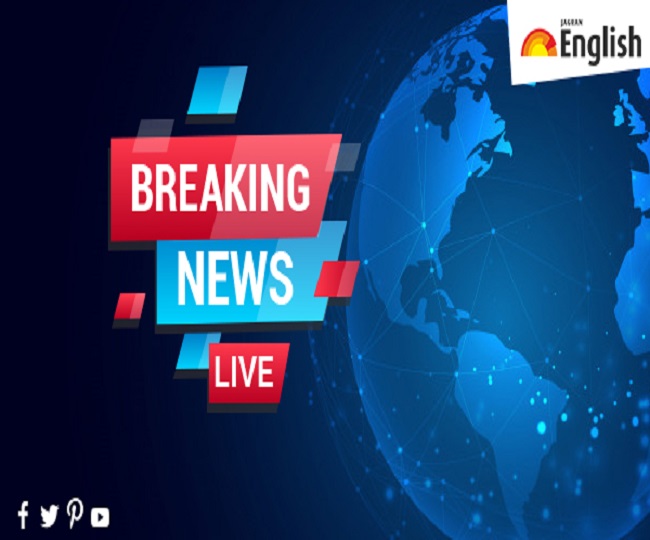 New Delhi | Jagran News Desk: Jagran English focuses on all the top news of the day to give our readers a brief insight into what's happening in the world and how it might impact them. Here we focus on all the top-rated news items of the day to help our readers stay updated and well informed and provide them with a 360-degree coverage of all genres including India, world, business, sports, and entertainment. So stay tuned to catch all the live updates of January 22 here.
Here are the Highlights of January 22:
5:00 pm: Mumbai: Maharashtra Chief Minister Uddhav Thackeray today met Raza Academy & other Muslim organizations at the office of Commissioner of Police, on
4:43 pm: Delhi Chief Minister Arvind Kejriwal: Aam Aadmi Party (AAP) is contesting this election on the basis of the work we have done in the last 5 years. We really worked hard with honesty and dedication
4:35 pm: Assam: Goalpara Police today arrested three drug peddlers during a raid at Bhurukakuchi area and recovered 3000 suspected psychotropic tablets. The arrested persons have been identified as Sahadot Ali, Munna Hoque and Rofiqul Islam.
4:28 pm: The Ministry of Home Affairs today moved an application before the Supreme Court praying for modification of the "convict-centric" guidelines and to make them "victim-centric" to reinforce the people's faith in the rule of law.
4:22 pm: MEA: In a step that will further strengthen the relations between India&Ghana, Indian Oil has signed a MoU with the National Petroleum Authority (NPA) of Ghana for providing its assistance & technical expertise in implementation of Ghana's National LPG Promotion Policy.
4:15 pm: Maharashtra Minister Ashok Chavan: We have decided to waive off our portion in GST (goods and services tax) as State GST comes in our purview. We have also requested Chief Minister to write to the Centre to waive off Central GST on 'Tanhaji' movie.
4:08 pm: Maharashtra Minister Ashok Chavan: Night life is not a proper word for what we've decided today. It's Mumbai 24×7 service for selected areas of the city. Date of its implementation is yet to be decided. We're looking for safe&secured places. We'll keep police arrangements in mind
4:02 pm: Andhra Pradesh: State Legislative Assembly has passed a resolution for comprehensive investigation on insider trading in capital area. Home Minister Mekathoti Sucharitha read the resolution in the Assembly.
3:57 pm: Interpol has issued 'blue notice' against Nityananda on the request of Gujarat Police. A blue notice is issued to locate a person who is missing or is an identified or unidentified criminal or is wanted for a violation of ordinary criminal law.
3:49 pm: Asok Pande, an advocate has filed a petition before the Lucknow Bench of Allahabad High Court seeking direction to the Govt of India to impose President's Rule in the states, where the Chief Ministers and Ministers are leading movement against #CitizenshipAmendmentAct.
3:44 pm: Jawaharlal Nehru University VC M Jagadesh Kumar: Nearly 88 per cent of total number of students have cleared their hostel dues. The university is functioning and academic activities are going very well.
3:38 pm: Union Minister Prakash Javadekar: Shipping Ministry has prepared a model MoU which has been sanctioned by Cabinet. The model MoU gives power to the ministry to enter into MoUs with other countries for mutual recognition of Certificate of Competency of seafarers.
3:30 pm: Union Minister Prakash Javadekar: Cabinet Committee on Economic Affairs has approved closure of Hindustan Fluorocarbons Limited, a central public sector enterprise under Department of Chemicals & Petrochemicals. It was almost defunct.
3:25 pm: Greece's parliament elects Ekaterini Sakellaropoulou as the first woman president in the country's history: AFP News Agency
3:20 pm: Kerala: NIA custody of Allan Shuhaib&Thaha Fasal, students of law & journalism respectively of Kannur University has been extended for 6 more days. They were arrested by police for alleged links with Naxals in Kozhikode in November.
3:15 pm: A Delhi Court asks Delhi police to file Action-Taken-Report on Jamia Millia Islamia (JMI) University's plea seeking direction to police to register FIR on the 15 December 2019 incident in the University campus.
3:10 pm: Union Cabinet has approved the extension of tenure of the Commission constituted under Article 340 of the constitution, to examine the issue of sub-categorization within Other Backward Classes in the Central List. The tenure has been extended by 6 months, till 31st July 2020.
3:07 pm: Union Minister Prakash Javadekar:NITs were established in year 2009&started functioning from academic year 2010-2011 in their respective temporary campus with very limited space&infrastructure.They will be fully functional from their respective permanent campuses by March 31,2022
3:05 pm: Union Minister Prakash Javadekar: Union Cabinet has approved the revised cost estimates for establishment of permanent campuses of new National Institutes of Technology (NITs), at a total cost of Rs 4371.90 crore for the period till 2021-2022. Cabinet approves Amendments/Extension/Repeal in Acts dealing with Goods and Services Tax, Value Added Tax&Excise Duty in view of the merger of Dadra & Nagar Haveli and Daman & Diu. Daman has also been designated as Headquarter of Union Territory of Dadra and Nagar Haveli and Daman and Diu.
3:00 pm: Union Health Secretary Preeti Sudan to ANI: As of 21st January, a total of 43 flights and 9156 passengers have been screened for Novel Coronavirus. Till now no case has been reported/detected during the screenings.
2:55 pm: Delhi Police: Natasha Kapur, a 57-year-old woman was found dead at her residence at Dr. APJ Abdul Kalam Road, yesterday. A suicide note has been recovered. The body has been sent for post mortem.
2:50 pm: Kashmir Zone Police: 1 terrorist killed in Awantipora, operation underway.
2:45 pm: Sunanda Pushkar death case: Next date of hearing in the case is January 30.
2:42 pm: Jawaharlal Nehru University: JNU Administration strongly denies the media reports that it does not have information on the nationality of 82 foreign nationals studying at the University. JNU has all relevant information regarding foreign students studying at the University.
2:35 pm: JNU clarifies on media reports on RTI filed over 3rd Jan incident at Comm&Info Services Data Centre premises.Reply of RTI was provided relating to the specific location and questions sought by the RTI applicant. All FIRs& other complaints filed with police are in-line with facts.
2:28 pm: Akhilesh Yadav, SP Chief: It is BJP who gives money and asks people to come in their support. Women and youth who are protesting against this law are doing it on their own. This law is not in the best interest of the masses and people do not accept it. The numbers of the caste census, which has been conducted, should be released. Why is the government withholding them? The day when the numbers of the caste census will come out, brawl between Hindu and Muslims will end.
2:22 pm: Maharashtra Minister Aaditya Thackeray: Proposal of Mumbai 24x7 has been approved by Cabinet today. From 27th January malls, multiplexes,shops&eateries in non-residential areas like Bandra Kurla Complex&Nariman Point will remain open 24x7. However, we won't impose this on anyone.
2:15 pm: Bhim Army Chief Chandrashekhar Azad, Swami Agnivesh and Wajahat Habibullah, former Chairperson of the National Minority Commission have filed a petition in the Supreme Court against the Citizenship (Amendment) Act, National Register of Citizens and National Population Register.
2:05 pm: Delhi: Women continue to protest against #CitizenshipAmendemntAct, National Register of Citizens (NRC) and National Population Register (NPR), at Shaheen Bagh.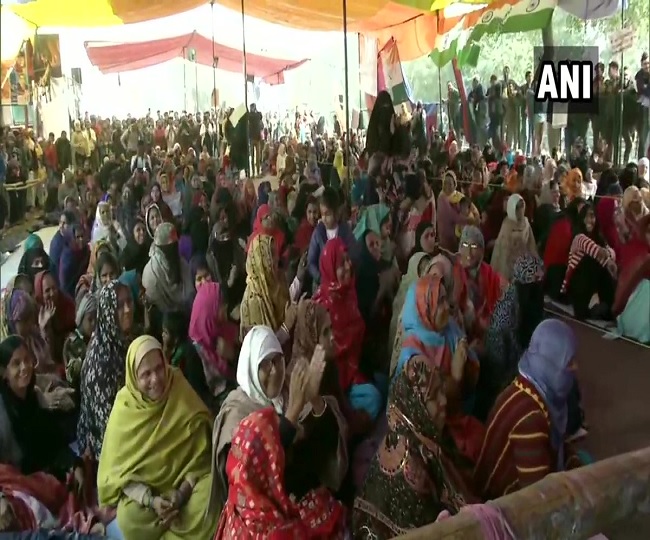 2:00 pm: Bengaluru: ISRO's half humanoid 'Vyommitra' to be placed in the first unmanned mission under #Gaganyaan to simulate most of the human body functions. Sam Dayal, ISRO scientist says, "It will try to simulate a human & report back to us. We are doing this as an experiment".
1:50 pm: Kashmir Zone Police: Encounter has resumed in Awantipora. Police & security forces present; more details awaited. Yesterday, one Indian Army jawan and one SPO of J&K Police lost their lives during the encounter.
1:40 pm: Darjeeling: West Bengal CM Mamata Banerjee holds rally against National Register of Citizens, Citizenship Amendment Act and National Population Register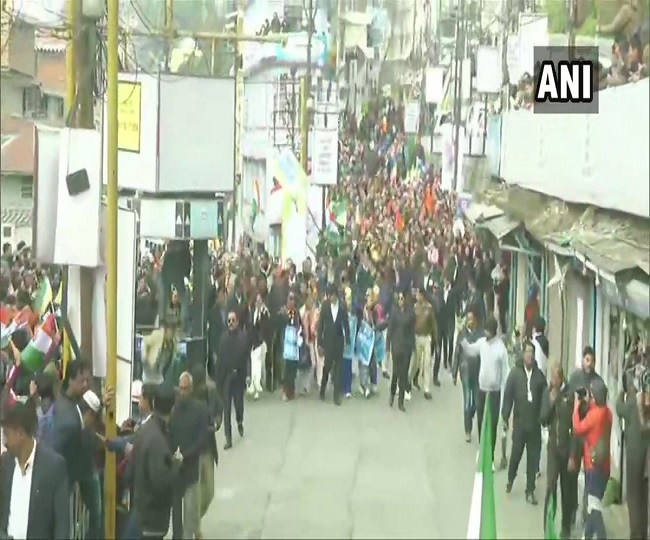 1:30 pm: Uttarakhand: Nainital High Court sends notices to former Chief Ministers and state government, asking them to submit the rent of their government houses as well as other allowances. The Court has sought their replies in the matter.
1:20 pm: Maharashtra Government makes film 'Tanhaji' tax-free in the state.
1:10 pm: BJP releases a list of party's star campaigners for #DelhiElections. Hema Malini, Sunny Deol, Hans Raj Hans, Gautam Gambhir, Ravi Kishan and Dinesh Lal Yadav 'Nirahua' in the list, besides PM Narendra Modi, Union Home Minister Amit Shah and party president JP Nadda among others.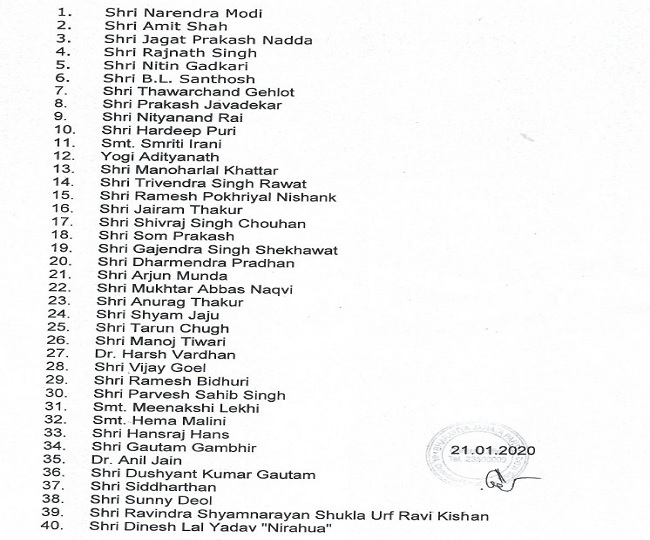 1:00 pm: Yogesh Soman, Mumbai University Prof who was sent on compulsory leave after his alleged offensive remarks against Rahul Gandhi: I'm firm on what I said. Info of me being sent on forced leave is what I'm getting via media. I'll give official statement when official inquiry is held
12:50 pm: Defence Minister, when asked that people living on India-China border areas complain that China's PLA troubles them: Don't worry. As far as our borders are concerned, place your trust in armed forces of our country. No country has the courage to raise their eyes towards India.
12:40 pm: ISRO Chief K Sivan on being asked 'does ISRO look at manned mission to the Moon?': Definitely someday but not immediately.
12:34 pm: Defence Min: Children in J&K are nationalists too,they shouldn't be viewed otherwise. Sometimes people don't motivate them in the correct manner,they guide them in the wrong direction. Those who motivate them in wrong direction should be held responsible&not the children or youth
12:27 pm: ISRO Chief K Sivan: The work on Chandrayaan-3 has started and it is going at full speed.
12:20 pm: ISRO Chief K Sivan on Gaganyaan Mission: 4 astronauts have been short-listed and they will go to Russia for training by this month-end. In 1984, Rakesh Sharma flew in a Russian module, but this time the Indian astronauts will fly in an Indian module from India.
12:15 pm: Jammu: Minister of Jal Shakti, Gajendra Singh Shekhawat holds review meeting with senior officials on development projects in the region.
12:10 pm: Mumbai: Shiv Sena MP from Parbhani, Sanjay Jadhav reaches state secretariat to meet CM Thackeray in connection with the CM's reported comment calling Pathri,(in Parbhani)Sai Baba's birthplace. He says he hasn't been given a time to meet the CM but he has come to meet him directly
12:00 pm: J&K: Union Minister Mukhtar Abbas Naqvi meets and interacts with locals at Lal Chowk in Srinagar. He says, "There is a positive environemnt, we are spreading the positivity among other people too by communicating with them. We're working to create a strong environment of change."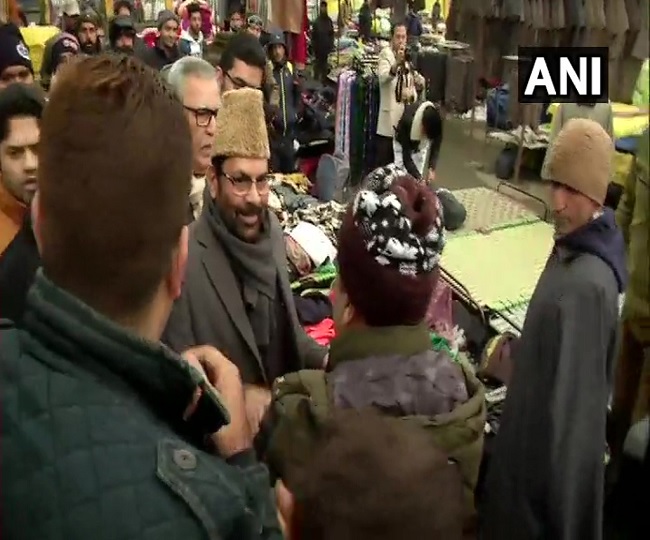 11:55 am: Delhi: President Ram Nath Kovind presents Pradhan Mantri Rashtriya Bal Puraskar, 2020 (National Bravery Award) at Rashtrapati Bhavan. 22 children - 10 girls and 12 boys are receiving the award this year.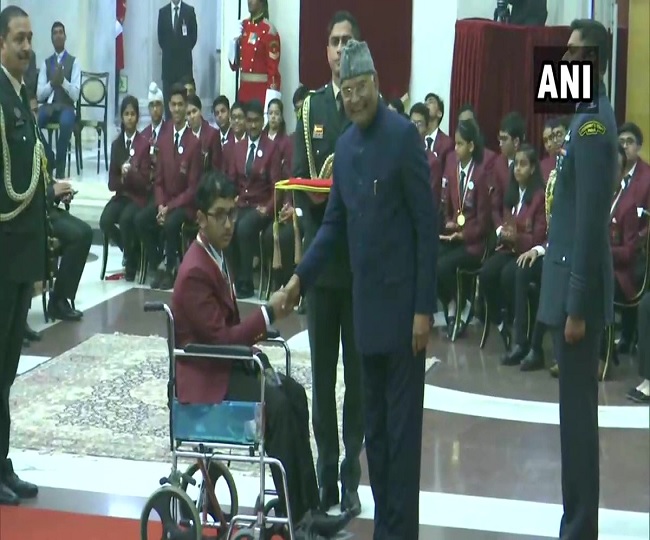 11:45 am: Supreme Court does not put stay the #CAA and #NPR process. Court indicates setting up of Constitution Bench to hear the petitions challenging CAA. The bench will work out the schedule for hearing the cases and take up the cases after 5 weeks to pass interim orders.
11:40 am: India Ratings & Research (Fitch Group) expects GDP to grow at 5.5% in FY21. However, the downside risks persist.
11:35 am: Boeing's statement on 737 MAX's return to service: It is subject to our ongoing attempts to address known schedule risks and further developments that may arise in connection with the certification process.
11:30 am: Boeing's statement on 737 MAX's return to service: We're informing our customers/suppliers that we're currently estimating that ungrounding of 737 MAX will begin during mid-2020. This updated estimate is informed by our experience to date with the certification process.
11:25 am: TDP MLAs create ruckus in Andhra Pradesh Assembly, shout slogans of 'Jai Amaravati'; CM YS Jaganmohan Reddy says, "they (TDP MLAs) are making mockery of democracy". Assembly Speaker appeals to TDP MLAs to take their seats, calls marshals inside the House.
11:20 am: Bengaluru DCP Central Division, Chetan Singh Rathore: He surrendered before police claiming to be responsible for the Mangaluru airport incident. He is being medically examined & we are preparing procedure to hand him over to the Mangaluru team which is already on their way.
11:15 am: Chennai: Thanthai Periyar Dravidar Kazhagam holds protest against actor Rajinikanth over his remarks on E.V. Ramasamy 'Periyar'.
11:10 am: Maharashtra School Education Minister, Varsha Gaikwad: If a child reads Preamble everyday and takes oath, he understands that he is a citizen of India. Similarly, he should understand the things laid down by the Constitution & learn those values.
11:05 am: Maharashtra School Education Minister, Varsha Gaikwad on the reading of Preamble after prayer to be mandatory from Jan 26 in every primary & school in the state: The motive is to tell the children about the constitution, its principles and other laws laid down by it.
11:00 am: ISRO Chief K Sivan in Bengaluru: We all know that scientific discoveries, economic development, education, tech development & inspiring youth are coming goals for all nations. Human space flight provides perfect platform to meet all these objectives.
10:55 am: ISRO Chief K Sivan in Bengaluru: Gaganyaan Mission is not just about sending a human to space, this mission provides us an opportunities to build a framework for long term national and international collaborations & cooperation.
10:45 am: Guwahati: Cotton University (CU) students hold protest against Citizenship Amendment Act; Supreme Court today to hear over 140 petitions challenging the constitutional validity of the Act.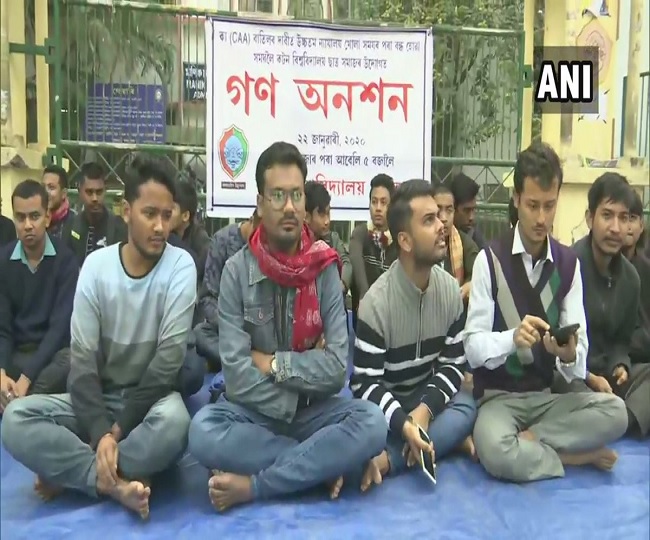 10:40 am: Supreme Court's five-judge Constitution Bench, headed by Justice NV Ramana starts hearing many petitions challenging the legality and abrogation of Article 370 in Jammu and Kashmir.
10:30 am: Maharashtra: Fire broke out at a company of Maharashtra Industrial Development Corporation in Badlapur town of Thane district, earlier this morning. 5 fire tenders are present at the spot. One casualty has been reported in the incident. More details awaited.
10:22 am: A petition has been filed in the Supreme Court seeking a direction that the matter pertaining to the newborn child death cases in Rajasthan should be investigated under the supervision of a retired Supreme Court judge. The petition was filed by lawyer Shashank Deo Sudhi, for petitioners - Dr KK Aggarwal and social worker B Mishra.
10:18 am: Congress has released the list of party's star campaigners for #DelhiElections2020 Punjab CM Capt Amarinder Singh, Shashi Tharoor, Navjot Singh Sidhu, Shatrughan Sinha also in the list, besides interim president Sonia Gandhi, Rahul Gandhi, Priyanka Gandhi Vadra&ex-PM Manmohan Singh.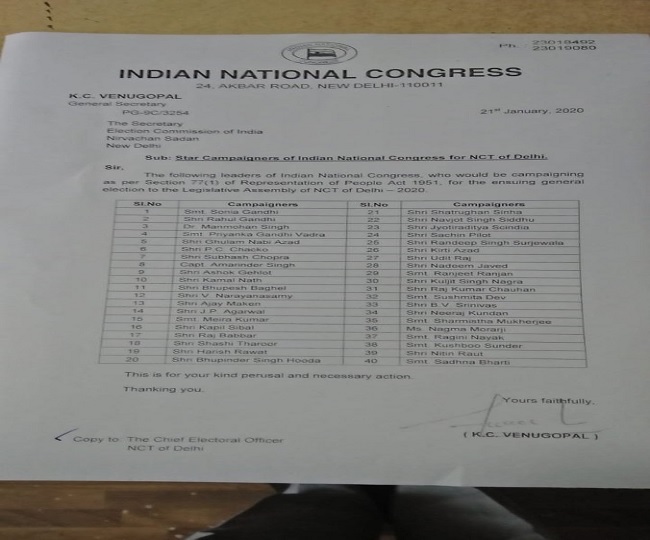 10:15 am: The petitioners who've challenged CAA are Indian Union Muslim League, Congress leader Jairam Ramesh, RJD leader Manoj Jha, Trinamool Congress MP Mahua Moitra, AIMIM leader Asaduddin Owaisi, Jamiat Ulama-i-Hind, All Assam Students Union (AASU), Peace Party, SFI, & CPI among others
10:13 am: Supreme Court bench comprising Chief Justice of India SA Bobde, Justice S Abdul Nazeer and Justice Sanjiv Khanna set to hear over 140 petitions challenging and supporting #CitizenshipAmendmentAct today.
10:10 am: Maharashtra Minister Chhagan Bhujbal: Marathi is the state language and everyone should learn it. If a law is passed to make Marathi language mandatory in all schools (Class 1 to 10) then everyone will learn it.
10:05 am: Delhi: Due to fog & poor visibility, Ariana Afghan Airlines' flight FG311 from Kabul & Air India's flight AI940 from Bahrain have been diverted. Flynas' flight XY329 from Riyadh, Jazeera Airways' flight J9409 from Kuwait & Thai Airways' flight TG323 from Bangkok have been delayed
10:00 am: Congress and Kerala Opposition leader, Ramesh Chennithala: Today we are approaching the Supreme Court against the Citizenship Amendment Act. This Act is against the Constitution and law prevailing in this country. We want to uphold the law and Constitution. We want justice.
9:55 am: Jammu and Kashmir: Wreath laying ceremony of SPO (special police officer) Shahbaz Ahmad of J&K Police, in Srinagar. He lost his life in an encounter yesterday in Awantipora town of Pulwama district.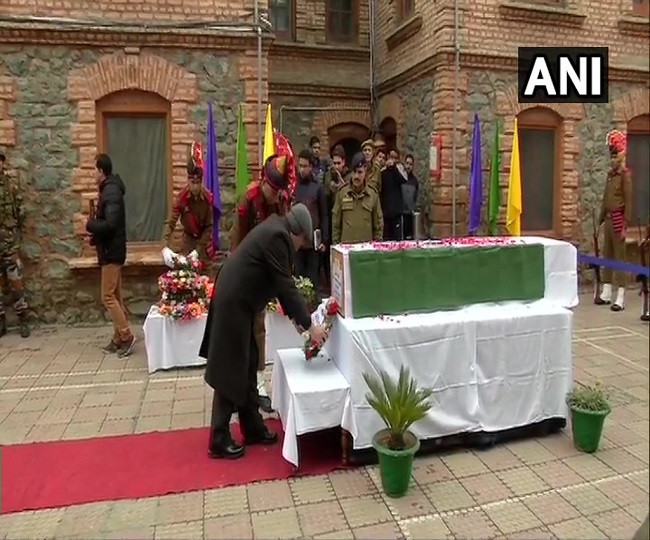 9:40 am: Due to fog and poor visibility in Delhi, 5 flights to Delhi airport diverted today; Visuals from near Indira Gandhi International airport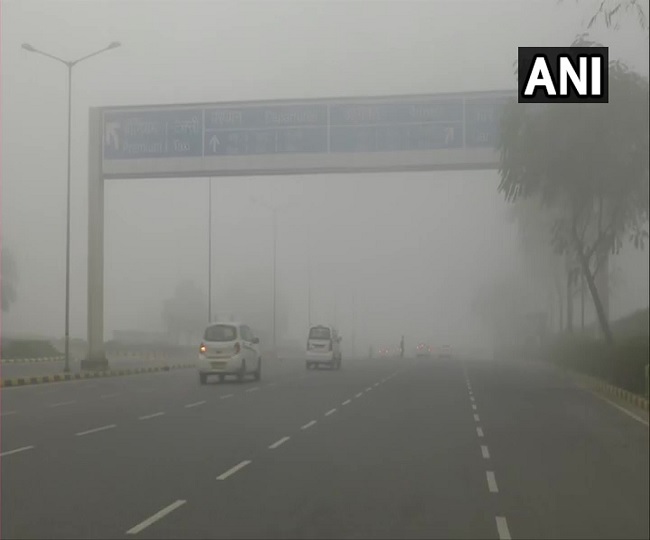 9:30 am: IED recovered from a bag at Mangaluru airport on 20th January: Suspect Aditya Rao has surrendered before Bangaluru police. Mangaluru police's investigation team is flying to Bengaluru to question him.
9:15 am: Ratlam:BJP MLA Dilip Makwana y'day joined school students in protest against suspension of the principal after an NGO distributed notebooks carrying photos of Veer Savarkar at the school.He says,"Action against principal is wrong. To continue protest if he's not reinstated soon".
9:00 am: Bihar Chemist and Druggist Association has called for a 3-day statewide strike starting today, against alleged harassment and exploitation by drug inspectors in the name of inspection.
8:50 am: Brazilian President expects to strengthen bilateral relations in fields of Energy, Agriculture, Defence during visit to India
8:45 am: SSP Bulandshahr: It was found that the village head had slapped both of them to settle the matter. Victims tell us that the complaint wasn't lodged by them but by a man who wants to become village head. They say they've come to a settlement now. Orders given to take action.
8:42 am: Bulandshahr: 2 locals of Baroda village,were slapped by village head during a panchayat meet after they allegedly stole potatoes from the farm of another villager.Police say "The 2 belong to Scheduled Caste.Orders given to take action." The 2 say "We didn't steal anything"
8:37 am: Voting for #Telangana Municipal polls underway in Vikarabad and Bhongir.
8:32 am: Delhi: A group of women staged a sit-in protest outside Supreme Court last night. The Court to hear today around 144 petitions related to the Citizenship Amendment Act, including petitions challenging the constitutional validity of CAA & transfer petitions filed by the Central Government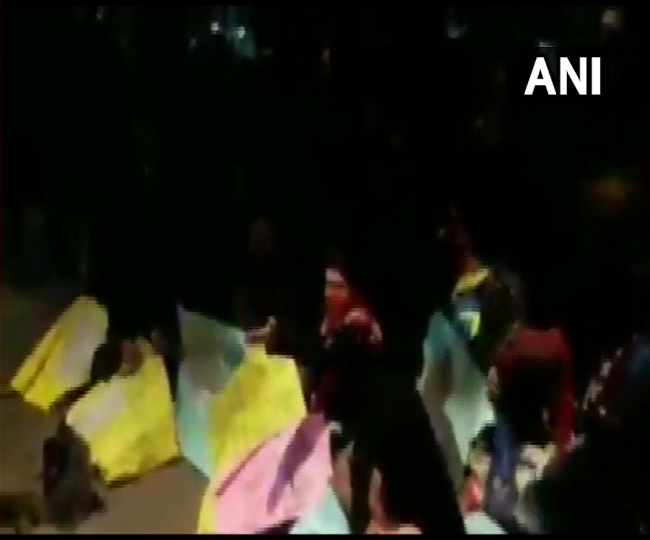 8:25 am: Delhi Airport Official: 5 flights diverted from Delhi Airport today due to bad weather, as captain was not trained to land under CAT III (low visibility) conditions.
8:17 am: Delhi: Union Cabinet to meet today at 10:30 am.
8:10 am: CBI files 4 new cases against underworld don Chhota Rajan&his associates under the sections for murder, attempt to murder, extortion&criminal conspiracy. CBI has taken over Maharashtra police case after DoPT transferred the case to CBI. He's currently lodged in Delhi's Tihar Jail
8:02 am: Maharashtra: Shiv Sena MP from Parbhani, Sanjay Jadhav has reached Mumbai along with a delegation of locals from Pathri town, to meet Chief Minister Uddhav Thackeray.
7:55 am: IMD: Dense to very dense fog observed over Punjab, north Rajasthan, Haryana & Delhi, East UP and Bihar at 0530 hours IST of today. Visibility recorded at 0530 hours IST of today (in meters): Patiala, Bikaner, Churu, Hissar, Delhi, Baharaich, Gorakhpur & Patna-25 each; Lucknow-50.
7:35 am: Delhi: The national capital wakes up to dense fog this morning. Delhi is recording a minimum temperature of 7 degree Celsius this morning.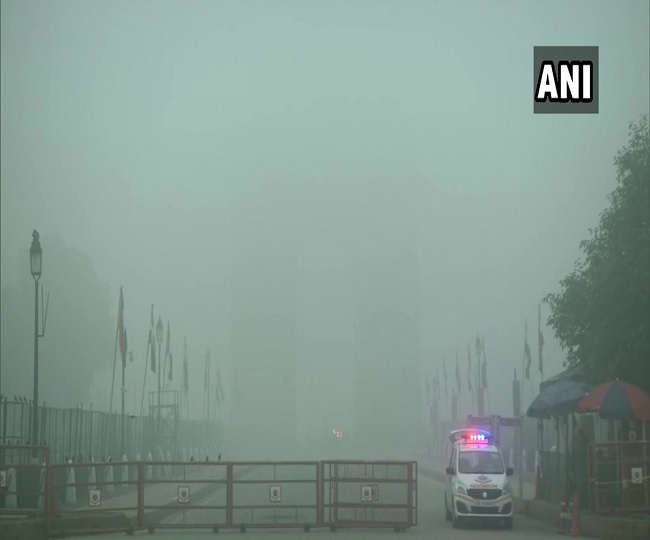 7:30 am: Delhi: A dense layer of fog covers the national capital this morning. Visuals from Sarita Vihar
#WATCH Delhi: A dense layer of fog covers the national capital this morning. Visuals from Sarita Vihar. pic.twitter.com/njvMgHhRXF

— ANI (@ANI) January 22, 2020
7:25 am: Delhi: Dense layer of fog on Barapullah flyover, this morning.
#WATCH Delhi: Dense layer of fog on Barapullah flyover, this morning. pic.twitter.com/NhlqAzgUbb

— ANI (@ANI) January 22, 2020
7:20 am: Delhi High Court to hear today the petition seeking probe by a high level committee in the Punjab & Maharashtra Co-operative (PMC) Bank case.
7:15 am: Supreme Court to hear today various pleas challenging the abrogation of Article 370 of the Constitution.
7:10 am: Supreme Court to hear today around 144 petitions related to the Citizenship Amendment Act (CAA), including petitions challenging the constitutional validity of CAA & transfer petitions filed by the Central Government.
7:00 am: Prime Minister Narendra Modi to chair the 32nd interaction through PRAGATI (Pro-Active Governance & Timely Implementation), today. In the previous 31 interactions of PRAGATI, projects worth over Rs 12 lakh crores have been reviewed by the Prime Minister.
Posted By: Talib Khan