Breaking News, Latest Updates Highlights of January 2
Breaking News, Latest Updates Highlights of January 2
Updated: Sat, 02 Jan 2021 04:13 PM IST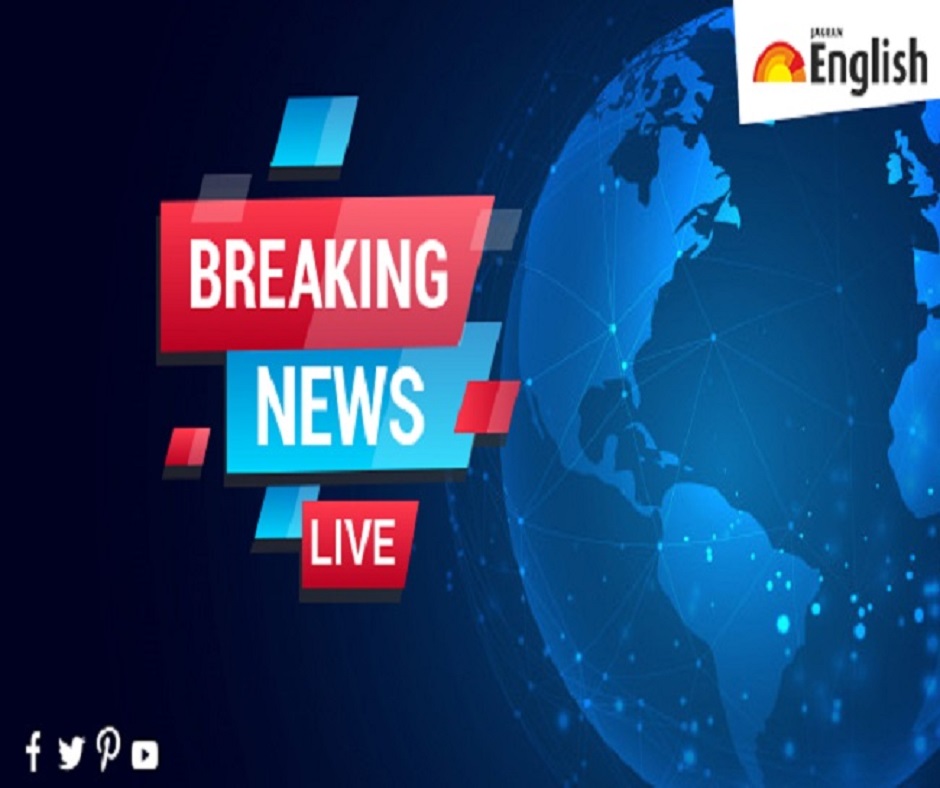 New Delhi | Jagran News Desk: Each and everything that happens around us impacts in some way and that's why it becomes important for us to know what's happening around the world. Thus at English Jagran, we provide our readers with 360-degree coverage in all genres to give them a brief insight about what's happening around the world.
The Centre will conduct a dry run for COVID-19 vaccine across all states and union territories (UTs) today. The exercise will help the government to roll out COVID-19 vaccine across the country and to identify the challenges related to it. The Union Health Ministry has informed that around 96,000 vaccinators have been trained for this activity.
Here are the highlights of January 2:
16:12 pm: India is perhaps the only country where four vaccines are getting ready. Serum's Covishield was yesterday approved for emergency use: Union Minister Prakash Javadekar
15:25 pm: I wish and pray for the speedy recovery of Sourav Ganguly. I've spoken to his family. Dada is stable and is responding well to the treatment: BCCI Secretary Jay Shah
14:41 pm: It is a matter of pride that Modi ji has been rated highest (55 per cent) among world leaders in a survey conducted by American firm Morning Consult in 13 countries including US, Japan and Brazil: Union Minister Prakash Javadekar
14:18 pm: BJP President JP Nadda to visit Birbhum, West Bengal on 9th January. During his visit, he will hold a road show and also meet senior leadership in the state
14:17 pm: Health Ministry issues SOP for Epidemiological Surveillance and Response for new variant of COVID19 in context of regulated resumption of limited flights originating from United Kingdom to India from January 8; 'passengers testing positive shall be isolated at institutional facilities'
13:40 pm: COVID-19 vaccine will be free across India, says Health Minister; know availability status about vaccines here
12:53 pm: Regarding contract farming,in the new bill,there can't be an investigation against farmer even if he is at fault. It also states there won't be any agreement regarding land of farmer. The bill is favourable for farmers and PM wants them to become 'atma nirbhar', says MoS Kailash Chaudhary
12:02 pm: I am confident that in the next round of talks with farmers,a solution will be reached and ongoing protest will come to an end. Three farm bills are in favour of farmers. They used to demand to get rid of middleman and sell their produce at rate of their choice, says MoS Kailash Chaudhary
11:32 am: Prime Minister Narendra Modi lays the foundation stone for the permanent campus of IIM-Sambalpur in Odisha via video conferencing.
Today's startups are the multinational companies of tomorrow. Most startups are coming up in tier II and III cities of the country. From farming sector to space sector, the scope for startups is increasing, he says.
Till 2014, there were 13 IIMs in India. Today, there are 20 IIMs. Such a large talent pool can help strengthen the 'Atmanirbhar Bharat' campaign, he added.
11:08 am: A total of 293 new COVID-19 cases, 535 discharges and 2 deaths were reported in Telangana yesterday, says state Health Department.
Total positive cases: 2,87,108
Total recoveries: 2,79,991
Active cases: 5,571
Death toll: 1,546
10:27 am: Just In: Former Union Minister and former MP from Rajasthan and Congress leader Buta Singh passes away.
10:26 am: I appeal to people not to pay heed to rumours. Ensuring safety and efficacy of vaccine is our priority. Different kinds of rumours were spread during polio immunisation but people took the vaccine and India is now polio-free, says Union Health Minister Harsh Vardhan
Feedbacks received after the dry run in 4 states were included in guidelines for vaccination and today's dry run in all states and UTs is being conducted as per new guidelines. Except for giving actual vaccine, every procedure is being followed during the drill, he added.
10:01 am: India reports 19,078 new COVID-19 cases, 22,926 recoveries, and 224 deaths in last 24 hours, as per Union Health Ministry
Total cases: 1,03,05,788
Active cases: 2,50,183
Total recoveries: 99,06,387
Death toll: 1,49,218
9:27 am: As per our forecast, the impact of Western Disturbance has begun over Northwest India including Delhi. Palam has reported 0.4 mm rainfall. Ridge, Ayanagar and Lodi Road in Delhi have reported trace rainfall, says India Meteorological Department.
9:05 am: Dzuko Wildfire: Yesterday, IAF Mi-17 V5 helicopter was deployed for fire fighting mission at Dzuko valley near Kohima, Nagaland and a C-130J Hercules aircraft airlifted 9 tonnes load with 48 NDRF personnel from Guwahati to Dimapur. IAF is deploying 3 more helicopters equipped with Bambi Bucket, says Indian Air Force.
8:44 am: Coronavirus Vaccination: Nationwide dry run for COVID-19 immunisation begins | All you need to know
8:44 am:
Parts of Delhi receive light rain; visuals from near Gazipur border pic.twitter.com/D5QtMThRIl

— ANI (@ANI) January 2, 2021
8:03 am: Kerala, Maharashtra, Uttar Pradesh, West Bengal and Chhattisgarh contribute to 62 per cent of total active cases in the country, says Ministry of Health and Family Welfare
8:03 am: Light to moderate intensity rain would occur over and adjoining areas of Mahendargarh, Kosli, Hansi, Tosham, Rohtak, Jind, Safodon, Panipat, Gohana, Karnal, Shamli, Kaithal, Deoband, Saharanpur, Narwana, Bagpat, Narnaul, Deeg during next 2 hours, says India Meteorological Department
7:30 am: Light intensity rain likely to occur over and adjoining areas of parts of Haryana's Jhajjar, Rohtak, Jind, Panipat, Karnal, Kaithal and Uttar Pradesh's Shamli, Deoband, and Saharanpur. Rain may also occur over isolated places of southwest and west Delhi during next the 2 hours, says India Meteorological Department.
7:27 am: Delhi Health Minister Satyendar Jain will attend the vaccine trial program (Dry Run) conducted by the Union Health Ministry, at the Maternity and Child Welfare (MCW) centre at Daryaganj in Delhi at 10:00 am today.
7:27 am: The Union Health Ministry will conduct a dry run for COVID-19 vaccine roll out across the country today.
Posted By: Aalok Sensharma