Breaking News Latest Updates, Highlights of Jan 13
Stay tuned for latest updates
Updated: Wed, 13 Jan 2021 01:20 PM IST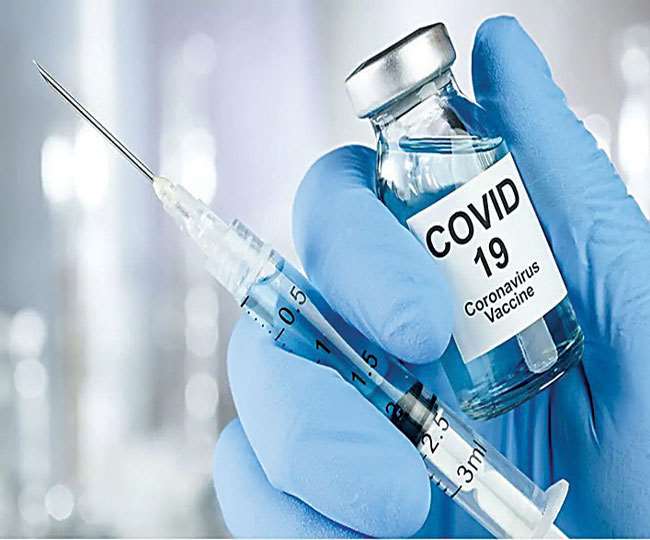 New Delhi | Jagran News Desk: Each and everything that happens around us impacts in some way and that's why it becomes important for us to know what's happening around the world. Thus at English Jagran, we provide our readers with 360-degree coverage in all genres to give them a brief insight about what's happening around the world.
Here are the Highlights of January 13:
3:12 pm: The first batch of Covishield vaccine from Serum Institute of India, Pune has arrived at Dehradun airport. 1,13,000 doses of vaccine were received by Dr KS Martolia, Asst Director, National Health Mission, Uttarakhand: Dehradun Airport Director, DK Gautam
2: 50 pm: In order to conduct activities pertaining to pre-board preparation & practical work, the Govt and Govt aided/unaided schools may call students of Class 10 and 12 only to school from 18th January. The child should be called to school only with the consent of parents: Govt of Delhi
1:50 pm: Covaxin was licensed by Govt for emergency use. Now Govt is saying that the recipient won't be able to pick and choose the vaccine which he's administered to. When phase 3 trials of Covaxin is not complete, it raises various concerns on its efficacy: Manish Tewari, Congress MP
1:50 pm: During vaccination in 1st phase, the frontline workers must carry either Aadhar card, Voter ID card, Pan card or passbook with their photo printed on it as an identity proof. One must first get registered on CoWIN app and then carry these IDs: BMC Additional Commissioner
1:40 pm: I request everyone to not spread misinformation about CovidVaccine. I had appealed to Central govt that COVID vaccination should be provided free of cost to all. If the Centre does not do it and a need arises, the vaccine will be provided for free to people of Delhi: CM Kejriwal
1:22 pm: Union Minister Shripad Naik taken off the ventilator, shifted to high flow nasal oxygen
1:21 pm: Former TMC MP KD Singh arrested by Enforcement Directorate (ED) in Delhi in connection with a money laundering case: Sources
1:10 pm: Bihar: A minor girl was allegedly gang-raped and burnt alive at her residence in Muzaffarpur.
Police said, "The girl's father has accused 4 people & an FIR has been registered. We have initiated the investigation & our priority is arresting the culprits."
12:15 pm: Goa has received 2350 vials with 10 doses each, totalling 23500 shots of #COVID19 vaccine, today morning. The vaccines are being stored appropriately by the authorities and would be distributed to all centres 24 hours prior to vaccination day: Goa CM Dr Pramod Sawant
12:10 pm: Supreme Court issues notice on Central government's plea urging to exempt Armed forces from the purview of its 2018 judgment of decriminalizing the criminal offence of adultery.
11:46 am: Madhya Pradesh: A consignment of Covid-19 vaccine Covishield arrived at Bhopal airport from Serum Institute of India, Pune.
11:30 am: The District Collector and Superintendent of Police (SP) of Morena have been removed from their post with immediate effect in connection with the matter of deaths due to poisonous liquor.
11:25 am: An important initiative to secure hardworking farmers from the vagaries of nature, PM Fasal Bima Yojana completes 5 years today. The Yojana has increased coverage, mitigated risk & benefitted crores of farmers. I congratulate all beneficiaries of the scheme: PM Narendra Modi
11:20 am: Bhopal: Madhya Pradesh Chief Minister Shivraj Singh Chouhan holds a high-level meeting over Morena incident where 20 people have died so far after consuming poisonous liquor yesterday.
11:15 am: Prime Minister Narendra Modi extends Bhogi greetings to everyone. "I pray that this special day fills everyone's lives with happiness and good health," he tweeted.
11:12 am: They'd told the workers & Director that Bollywood actors have neither said anything in support of farmers protest nor made any comment. When Director assured them that Janhvi Kapoor will make a comment on the protest then they went back. The shoot is going on: SHO Balwinder Singh
11:11 am: Punjab: Farmer groups gathered outside the venue in Bassi Pathana city of Fatehgarh Sahib, where shooting for a film, starring Janhvi Kapoor was going on Jan 11. They demanded her opinion on farmers' protest against farm laws. They later went back upon being assurance by the crew
10:55 am: Congress has always abused the patriots. He has said 'Bhagwa aatank' (Saffron terror), what can be worse than this: BJP MP Pragya Singh Thakur on being asked 'Congress leader Digvijaya Singh called Godse the first terrorist'
10:30 am: Mumbai: Actor Sonu Sood paid a courtesy visit to NCP chief Sharad Pawar at the latter's residence today.
9:56 am: YouTube removes new content uploaded to US President Donald Trump's channel and issued a strike for violating policies, for inciting violence: Reuters
9:41 am: Delhi: The first consignment of Covaxin by Hyderabad based Bharat Biotech, arrives at Indira Gandhi International Airport.
9:41 am: Madhya Pradesh: Samples sent from a poultry farm in Jhabua test positive for Bird Flu after a large number of birds found dead. "Many birds were dying in farm & cause was unknown. Samples were sent to Bhopal 4 days ago which tested positive for Bird Flu," said an official
9:30 am: India reports 15,968 new COVID19 cases, 17,817 discharges and 202 deaths in last 24 hours, as per Union Health Ministry
Total cases: 1,04,95,147
Active cases: 2,14,507
Total discharges: 1,01,29,111
Death toll: 1,51,529
9:25 am: The first consignment of Covishield by Serum Institute of India arrived in Goa at 6:22 am today. The two boxes received were handed over to the State Health department: Goa Airport Director Gagan Malik
9:15 am: Maharashtra Minister and NCP leader Dhananjay Munde refutes rape allegation, terms it blackmail
9:15 am: A total of 18,34,89,114 samples tested for COVID19 till 12th January, of which 8,36,227 samples were tested yesterday: India Council of Medical Research (ICMR)
9:05 am: Varanasi: People light fire to keep themselves warm as temperature drops in the city. Varanasi recorded a minimum temperature of 6 degree Celsius today. As per the IMD forecast, Varanasi will experience 'Fog/mist in the morning and mainly clear sky later' today.
8:57 am:
Maharashtra: Fans of actor Vijay celebrate outside Carnival Cinemas in Wadala, Mumbai as his film 'Master' releases today. They also distributed hand sanitisers and saplings with posters of 'Master' on the bottles and pots. pic.twitter.com/M0XysSZHOS

— ANI (@ANI) January 13, 2021
8:50 am: Kanpur witnesses a dense fog this morning, recording a minimum temperature of 5 degree Celsius.
8:46 am: Telangana: TRS leader K Kavitha celebrated Bhogi festival in Hyderabad, along with supporters of the party & Telangana Jagruthi earlier this morning. She also offered prayers at Shri Bhagya Laxmi Mandir, Charminar.
8:25 am:
Delhi: A layer of dense fog engulfs the national capital this morning. Visuals from Vijay Chowk, near India Gate and Parliament. pic.twitter.com/eKS5MywMV5

— ANI (@ANI) January 13, 2021
8:22 am: 35,000 doses of Covishield have arrived safely at State Vaccination Center, Shillong. This will set in motion the world's biggest vaccination effort from 16th Jan.11 sites have been identified across Meghalaya for launch event: Chief Minister Conrad Sangma
8:18 am: Total 9.63-lakh doses have been received for Maharashtra from Serum Institute of India. All doses were received by Health Dept at Pune last night and from there they were distributed to different cities/districts of the state: Maharashtra Health Department
8:15 am: Greetings & best wishes to fellow citizens on Lohri, Makar Sankranti, Pongal, Bhogali Bihu, Uttarayan and Paush Parva. May these festivals strengthen the bond of love, affection and harmony in our society and increase prosperity and happiness in the country: President Kovind
8:02 am: Andhra Pradesh: TDP chief N Chandrababu Naidu participates in Bhogi festival at Paritala in Krishna district. The former CM, along with the people present there, also set fire to the government orders issued by the state govt over farmers.
7:55 am: Minimum temperatures of 5.2 degrees Celsius and 4.8 degrees Celsius recorded at Palam and Safdarjung, respectively at 5:30 am today in Delhi: India Meteorological Department
7:37 am: Maharashtra: The first consignment of Covishield by Serum Institute of India arrived in Mumbai, earlier this morning. The vaccine was brought from Pune in a special vehicle of BMC.
7:26 am: Telangana: The first consignment of Covaxin by Bharat Biotech, being brought from Hyderabad to Delhi on an Air India flight.
7:20 am: India reports total of 10.5 million cases wherein 10.1 million have recovered from the deadly diseases.
7:15 am: Vice President M Venkaiah Naidu celebrates Bhogi with his family at Raj Bhawan, Goa.
7:10 am: They (agitating farmers) do not even know what they want and what is the problem with the farm laws, which shows that they are doing this because someone asked them to do it: Hema Malini, BJP MP from Mathura
7:00 am: US Vice President Mike Pence said in a letter to House of Representatives Speaker Nancy Pelosi that he is opposed to invoking the 25th Amendment to remove President Donald Trump from office: Reuters
Posted By: Niharika Sanjeeiv