Updated: Wed, 12 Jan 2022 05:27 PM IST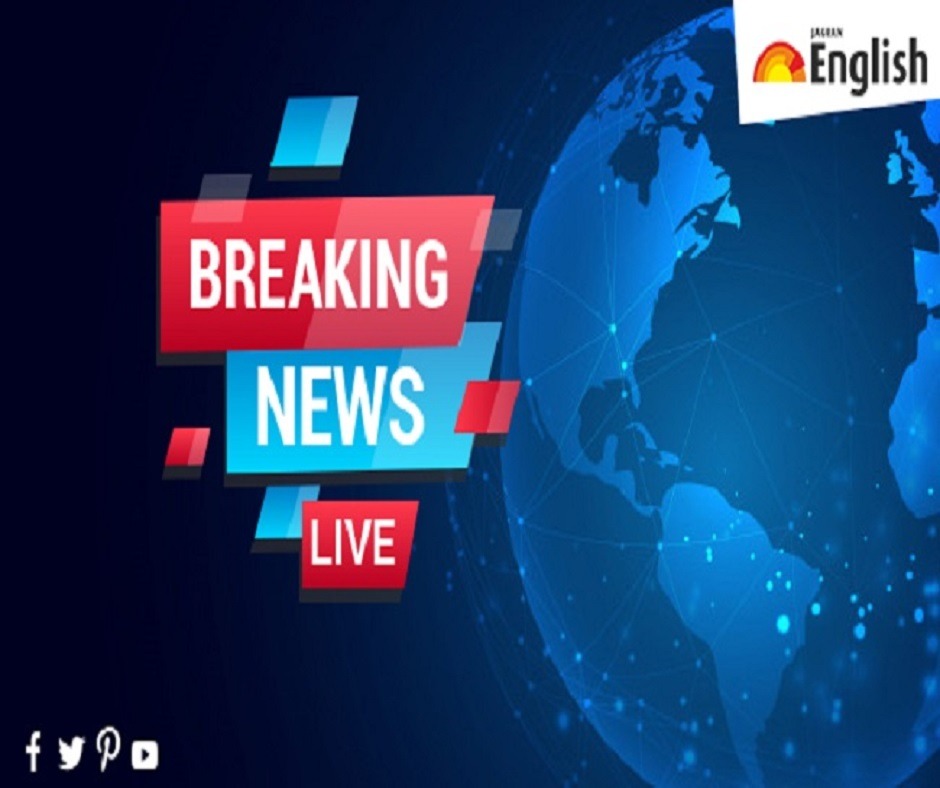 New Delhi | Jagran News Desk: Each and everything that happens around us impacts in some way and that's why it becomes important for us to know what's happening around the world. Thus at English Jagran, we provide our readers with 360-degree coverage in all genres to give them a brief insight into what's happening around the world.
Here are the LIVE Updates of January 12:
4:40 pm: I have always been fascinated by the richness of the Tamil language and culture. One of the happiest moments of my life was when I got a chance to speak a few words in the world's oldest language, Tamil, at the United Nations: PM Narendra Modi
4:30 pm: In the coming years, I envision India as being the go-to destination for quality and affordable care. India has everything needed to be a hub for medical tourism and I urge the medical fraternity to look at telemedicine as well: PM Modi
4:20 pm: In 2014, our country had 387 medical colleges. In the last seven years only, this number has gone up to 596 medical colleges. There were only seven AIIMS in the country before 2014 but now, the number of AIIMS approved has increased to 22: PM Narendra Modi
4:10 pm: PM Narendra Modi also inaugurates the new campus of Central Institute of Classical Tamil in Chennai, through video conference
4:00 pm: PM Narendra Modi inaugurates 11 new government medical colleges in Tamil Nadu, through video conference
12:10 pm: Covid cases in Delhi continues to be above 20,000 but the positivity rate is stagnant at around 25% which is a good sign. Hospital admission rate has not risen in the past 4-5 days, if it continues, there will be some relief in restrictions: Delhi Health Minister Satyendra Jain
12:02 pm: 14th round of corps commander level talks started today at the Chushul-Moldo meeting point, on the Chinese side today morning. Indian side is headed by Fire and Fury Corps Commander Lt Gen Anindya Sengupta
11:55 am: Today's youth has a 'can do' spirit which is a source of inspiration for every generation. It is the strength of the youth that India has marched much ahead in digital payments. Today, the youth of India is writing code of global prosperity: PM Modi
11:50 am: The year 2022 is very important for the youth of India. Today's youth has to live for the country and fulfill the dreams of our freedom fighters... The strength of the youth will take India to greater heights: PM Modi addressing a National Youth Day programme
11:45 am: The world has admitted that India has two limitless power -- demography & democracy. The youth of India carry democratic values along with demographic dividends. India considers its youths as development drivers: PM Narendra Modi addressing a National Youth Day programme
11:40 am: Today in Puducherry, MSME technology centre is inaugurated. Role of MSME sector is very important in creating 'Atmanirbhar Bharat'. It is very important our MSME use the technologies that are changing the world. The new MSME centre is an important step in that direction: PM Modi
11:35 am: PM Narendra Modi inaugurates a technology centre of the MSME Ministry and Perunthalaivar Kamarajar Manimandapam, an auditorium with an open-air theatre, in Puducherry, through video conference
11:20 am: 76 fresh cases of Omicron confirmed in Kerala, taking total number of the variant cases detected in the state to 421
11:10 am: Delhi Police says 1700 of its personnel tested positive for COVID-19 between January 1 and January 12
11:05 am: We demanded an alliance (with Samajwadi Party) but that could not happen. There is a direct fight between SP & BJP, that is why Imran Masood & I have decided to join Samajwadi Party. We've sought Akhilesh Yadav's time for joining today: Congress MLA Masood Akhtar
11:00 am: PM security breach: Supreme Court, while setting up an independent committee says the panel will inquire into causes of the security breach, persons responsible for it & the measures to be taken in future for preventing such security breaches of VVIPs
10:55 am: Supreme Court sets up a committee headed by a retired top court judge, Justice Indu Malhotra to investigate the security lapse during PM Narendra Modi's Punjab visit on January 5
10:40 am: "Singer Lata Mangeshkar continues to be in the ICU ward. She will be under observation for 10-12 days. Along with COVID, she is also suffering from pneumonia," says Dr Pratit Samdhani, who is treating her at Mumbai's Breach Candy Hospital
10:30 am: In his letter, Union health secretary says that States/UTs should have buffer stock of medical oxygen sufficient for at least 48 hrs at health facilities providing in-patient care; asks to ensure proper functioning of PSA plants & availability of sufficient oxygen concentrators
10:25 am: COVID-19: Union Health Secretary Rajesh Bhushan writes to chief secretaries of all States/UTs for taking immediate measures to ensure optimal availability of medical oxygen at health faciliti
10:15 am: Twitter account of the Ministry of Information and Broadcasting was briefly comprised this morning. "The account has been restored," the ministry tweeted.
10:00 am: At his residence in Etawah, BJP MLA from Bidhuna, Vinay Shakya refutes his daughter's claim about his kidnapping; says he is with Swami Prasad Maurya and will join the Samajwadi Party
9:35 am: Compared to yesterday, the total number of fresh COVID cases is up by 26,657 (15.8%) today. India had reported 1,68,063 cases yesterday.
9:30 am: India reports 1,94,720 fresh COVID cases, 60,405 recoveries & 442 deaths in the last 24 hours Active case: 9,55,319 Daily positivity rate: 11.05% Confirmed cases of Omicron: 4,868
9:17 am: I pay tributes to the great Swami Vivekananda on his Jayanti. His was a life devoted to national regeneration. He has motivated many youngsters to work towards nation-building. Let us keep working together to fulfill the dreams he had for our nation: PM Modi
9:10 am: Even today, there is no such issue that my father wants a ticket for me or my sister. My father and the party will decide if I have to contest the election or they want me as a party worker for the upcoming Assembly polls: Utkrisht Maurya Ashok, son of Swami Prasad Maurya
8:55 am: We assure people of Punjab to improve law&order situation&ensure justice in all previous incidents of sacrilege if AAP comes to power. Security will be ensured to all - be it PM or anyone else. Name of CM's face will be announced next week: AAP chief Arvind Kejriwal in Chandigarh
8:40 am: After a brief encounter, Delhi Police Special Cell (Southern Range) arrested Rakesh Tajpuria, who was carrying a reward of Rs 50,000, from Narela area last night on charges of providing weapons used in the murder of gangster Jitender Gogi in Rohini court last year: Police
8:20 am: At least 481 resident doctors have tested COVID positive in Maharashtra so far: Dr Avinash Dahiphale, president, Maharashtra Association of Resident Doctors
8:00 am: Light to moderate intensity rain would occur over and adjoining areas of Kurukshetra (Haryana) Saharanpur, Deoband, Muzaffarnagar (UP) during next 2 hours (issued at 7:21 am): IMD
7:50 am: Delhi's air quality deteriorates to 'moderate' from the 'satisfactory' category, with the city recording an overall Air Quality Index (AQI) of 193, according to SAFAR-India
7:40 am: Supreme Court to hear today a petition seeking an independent inquiry into the Haridwar 'Dharm Sansad' hate speech case. A bench headed by Chief Justice of India NV Ramana will hear the matter
7:30 am: Prime Minister Narendra Modi will inaugurate the 25th National Youth Festival today in Puducherry via video conferencing on the National Youth Day which is observed to mark the birth anniversary of Swami Vivekananda.
Posted By: Talibuddin Khan