Breaking News Latest Updates, Highlights of February 9
Stay tuned to catch all the live updates here
Updated: Tue, 09 Feb 2021 05:33 PM IST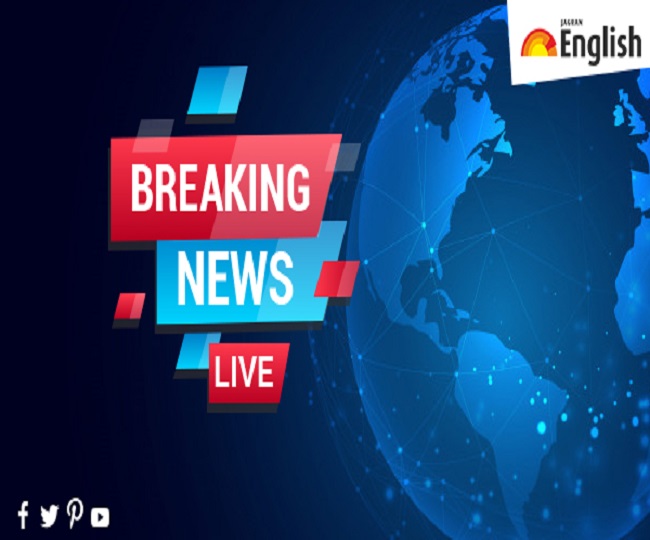 New Delhi | Jagran News Desk: Each and everything that happens around us impacts in some way and that's why it becomes important for us to know what's happening around the world. Thus at English Jagran, we provide our readers with 360-degree coverage in all genres to give them a brief insight about what's happening around the world.
Here are the Highlights of February 9:
2:50 pm: All 12 persons rescued by Indo-Tibetan Border Police (ITBP) on 7 February discharged today from 1st Battalion ITBP, Joshimath, Uttarakhand today: ITBP
2:44 pm: Bharatiya Janata Party President JP Nadda to hold a meeting with party general secretaries on 13th February, to review organisational issues
2:40 pm: The National Capital Territory of Delhi Laws (Special Provisions) Second (Amendment) Bill, 2021 passed in Rajya Sabha.
2:30 pm: We've conducted trials & operationally deployed dogs. Detection is real-time. Dogs can't get infected as samples used (urine & sweat) are sterile and don't contain the virus. It only contains a volatile metabolic biomarker which is the signature of COVID19: Colonel Surender Saini
2:20 pm: Bihar: BJP's Shahnawaz Hussain took oath as Minister in Patna; 17 Ministers inducted in the State Council of Ministers.
2:10 pm: DMK MP D Ravikumar has given Adjournment Motion Notice in Lok Sabha over "Sri Lankan Cabinet approval regarding Chinese energy project in three islands off Jaffna peninsula that are barely 50 km from the Tamil Nadu coast."
2:00 pm: With Shahtoot reservoir, we will be able to implement our vision of restoring natural beauty that captivated the imagination of Babur. I thank India and PM Modi for offering this gift of water, in addition to the gift of vaccines: Afghanistan President Ashraf Ghani
1:45 pm: 30 dead bodies have been recovered. Search operation is on for the missing. We are searching river bed & debris. Today, three bodies were recovered from the debris in Raini village including our police personnel: Ashok Kumar, DGP
1:20 pm: We can't estimate exact time to remove debris as there's 90-degrees turn in the tunnel. We've asked project engineers to make alternative entry to reach through. We'll attempt this today. Don't think there'll be insufficient oxygen & water as tunnel is 2.5km long: DGP Uttarakhand
1:00 pm: We are happy that shahtoot dam will provide drinking water facility to Kabul and also be used for irrigation purpose: PM Modi on signing of MoU on the construction of the dam
12:45 pm: Both India and Afghanistan want to see the region free of terrorism: Prime Minister Modi at India and Afghanistan summit-level talks, through video conferencing.
12:30 pm: Your decision to provide us with 5,00,000 doses of the vaccine at this critical time... there could not be a greater gift: Afghanistan President Ashraf Ghani
12:15 pm: Uttarakhand Government has stated that there is now no danger of flooding in the lower areas and water level is also receding. Electricity restored in most areas, BRO carrying out repair work of 5 damaged bridges: Union Home Minister Amit Shah in Rajya Sabha
12:00 pm: Prime Minister Modi and Afghanistan President Ghani hold summit-level talks, through video conferencing.
11:45 am: About 35 people are stuck inside the tunnel, we're trying to drill and make way via rope to reach them. We have recovered 2 more bodies, total death count 28 so far. Uttarakhand CM Trivendra Singh Rawat
11:30 am: Rescue team has managed to reach Malari Valley area through rope & now necessary packages, ration can be sent easily. Earlier, only a limited stock could be supplied via helicopter but there won't be any problem now: Uttarakhand CM Trivendra Singh Rawat
11:22 am: Supreme Court grants interim relief and stays the arrest of Aam Aadmi Party leader, Sanjay Singh, seeking quashing of the FIRs registered against him under various charges, including that of sedition, in Uttar Pradesh
11:15 am: Andhra Pradesh: Voting for the first phase of Gram Panchayat polls underway in the state. Visuals from the polling centre in Sampathipuram area of Visakhapatnam
11:10 am: An alleged Khalistan supporter was arrested on 7th February. Punjab CID had traced his location and informed us. He is being taken to Punjab: Nanded Police
10:50 am: Six people died, few injured after a pickup vehicle returning from Varanasi collided with a truck at around 3 am in Jaunpur. One critically injured patient is being taken to Varanasi. Case registered & probe on: Manish Kumar Verma, DM Jaunpur
10:25 am: Delhi Police to brief media over the arrest of Deep Sidhu, an accused in 26th January violence case, at 12 pm
10:15 am: Uttarakhand Chief Minister Trivendra Singh Rawat takes stock of the situation in areas affected due to glacier disaster in Chamoli.
10:00 am: India reports 9,110 new #COVID19 cases, 14,016 discharges, and 78 deaths in the last 24 hours, as per Union Health Ministry Total cases: 1,08,47,304 Total discharges: 1,05,48,521 Death toll: 1,55,158 Active cases: 1,43,625 Total Vaccination: 62,59,008
9:45 am: Deep Sidhu was in contact with a woman friend and actor who lives in California. He used to make videos and send it to her, and she used to upload them on his Facebook account: Delhi Police sources Deep Sidhu is accused in 26th January violence case & has been arrested by Police
9:30 am: Sensex currently at 51,572.53; up by 223.76 points. Nifty up by 77.50 points, currently at 15,193.30.
9:15 am: The operation tasks for the day has commenced. Mi-17 airborne from Dehradun for Joshimath with NDRF personnel on board. An ALH carrying DRDO's DGRE scientists is undertaking a recce of Tapovan area and glacier: Indian Air Force
9:00 am: A total of 20,25,87,752 samples tested for #COVID19 up to 8th February. Of these, 6,87,138 samples were tested yesterday: Indian Council of Medical Research (ICMR)
8:50 am: Uttarakhand Chief Minister Trivendra Singh Rawat visits ITBP hospital in Joshimath, Chamoli where injured people are admitted.
8:40 am: Prime Minister Modi and Afghanistan President Ghani to hold summit-level talks today. India and Afghanistan likely to sign agreement on Shahtoot dam, which will provide clean drinking water to 2 million people of Kabul and will also be used for irrigation: Sources
8:30 am: DMK, CPI, AAP and Shiv Sena have given Suspension of Business Notice in Rajya Sabha under rule 267 over 'the plight of protesting farmers in Delhi'.
8:20 am: Rescue operation at the tunnel (in Chamoli) is underway, we are hopeful that we'll be able to clear the way by noon: Ashok Kumar, DGP #Uttarakhand
8:10 am: The operation was carried out the entire night and is under progress. A lot of debris has been removed. We have not been able to establish any contact till now: Aparna Kumar, DIG Sector HQ, ITBP Dehradun
8:00 am: Rescue operation continues at Tapovan tunnel in Chamoli, Uttarakhand
#WATCH | Rescue operation continues at Tapovan tunnel in Chamoli, Uttarakhand pic.twitter.com/eIeAkndKY9

— ANI (@ANI) February 9, 2021
7:45 am: Rescue operations to recover trapped victims in the tunnel in Tapovan, Uttarakhand continues as the day breaks. Visuals of the equipment used and the personnel posted from the scene of the operations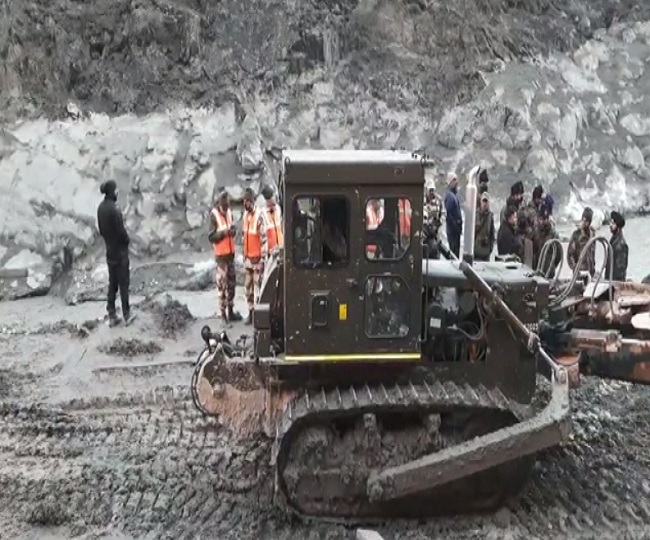 7:30 am: The operation is still underway to rescue the persons who're still trapped in the tunnel in Tapovan, Uttarakhand. SDRF personnel along with members of other rescue teams have been engaged the entire while in its (rescue operation's) conduction. Visuals from last night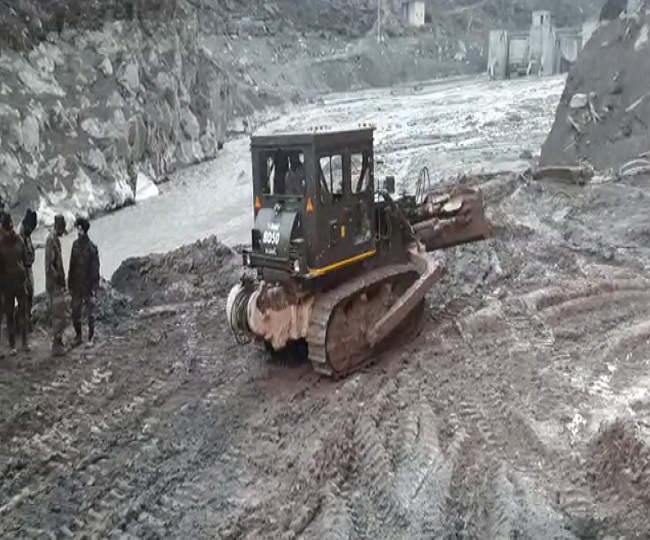 7:15 am: Tamil Nadu: Expelled AIADMK leader Sasikala reaches her place of residence in Chennai. She was greeted by an enormous presence of the public upon her arrival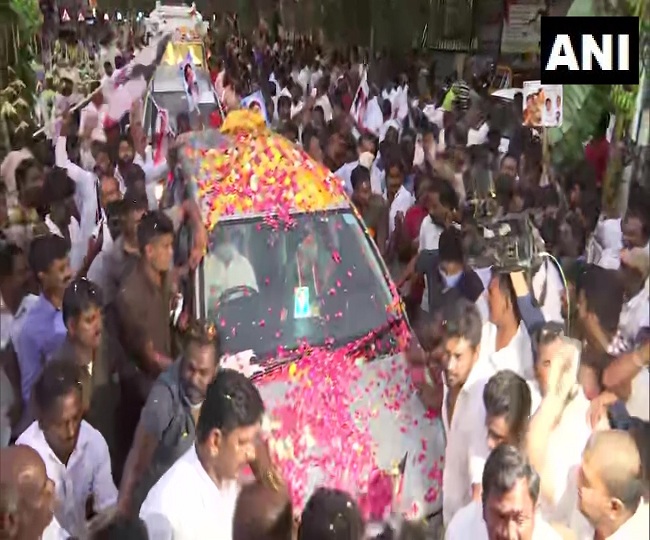 7:00 am: The UP govt accused the Punjab govt in the Supreme Court, alleging that the latter(Punjab) was colluding with BSP leader Mukhtar Ansari who is wanted in UP in relation to various criminal cases
Posted By: Talibuddin Khan