Breaking News, Latest Updates Highlights of February 7
Breaking News, Latest Updates Highlights of February 7
Updated: Sun, 07 Feb 2021 05:54 PM IST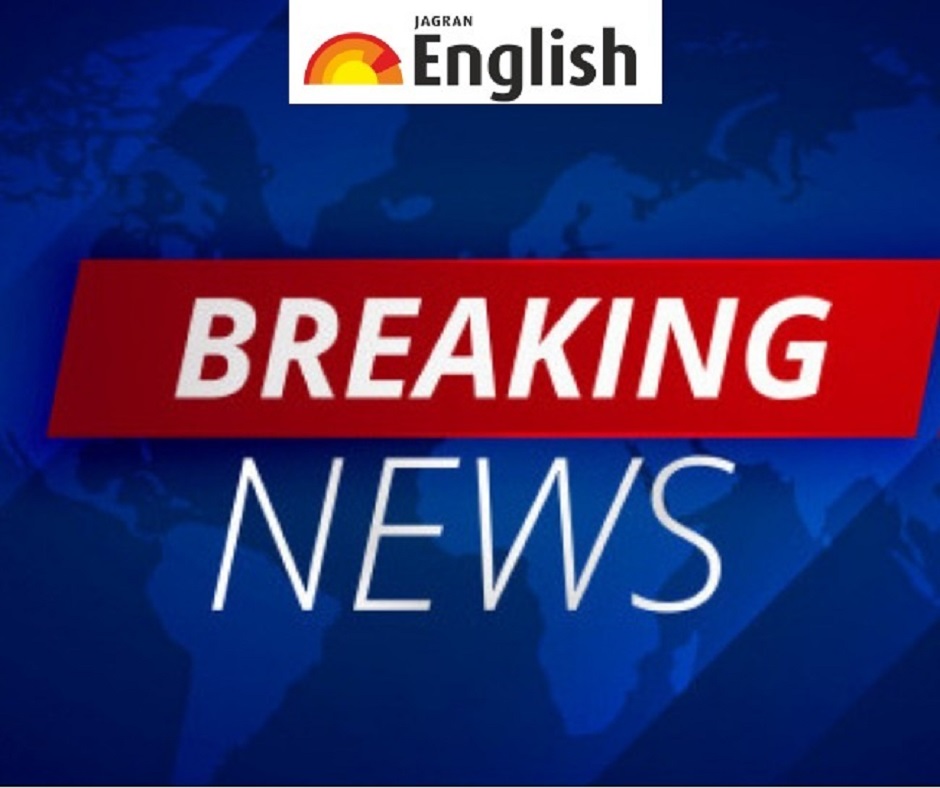 New Delhi | Jagran News Desk: At Jagran English, we try to cover all the relevant news in our latest news updates to ensure that our readers don't miss any news relevant to them. Here we provide a 360-degree coverage on all genres including politics, business, India, world, sports and entertainment.
Today Prime Minister Narendra Modi will visit poll-bound West Bengal and Assam. In Assam, PM Modi will launch 'Asom Mala' -- a programme for state highways and major district roads -- while he will dedicate an LPG import terminal built by BPCL to the nation in West Bengal.
Here are the highlights of February 7:
17:05 pm: In the first year of Mamata Government, it became clear that what Bengal had got was not 'parivartan' but revival of left and that too with interest. Revival of left meant revival of corruption, crime, violence, and attacks on democracy, says PM Modi in West Bengal's Haldia.
17:04 pm: In Bengal, if you ask didi (Mamata Banerjee) about your right then she gets frustrated. She even gets annoyed if slogans of 'Bharat Mata ki Jai' are raised, says PM Modi in West Bengal's Haldia.
16:54 pm: Farmers will teach a lesson to Mamata didi, says PM Modi in West Bengal's Haldia.
16:52 pm: Mamata didi promised parivartan (change) in West Bengal. Everyone trusted her with her promise, but in 10 years, all they received was nirmamta (cruelty). What they have is rebirth of the Left. Rebirth of criminals. Rebirth of attack on loktantra. She gets angry on 'Bharat mata ki jai' slogan, but she won't get angry no matter what people are saying against country, says PM Modi in West Bengal's Haldia.
16:51 pm: This year's budget has allocated a lot for people working in tea gardens of West Bengal. Before independence, Bengal was India's most developed state. It offered the best education. Why did it lose that position? How did this happen?, asks PM Modi in West Bengal's Haldia.
16:47 pm: India will give a befitting reply to those conspiring against it, says PM Modi in West Bengal's Haldia.
16:45 pm: What did didi do for development in West Bengal?, asks PM Modi in West Bengal's Haldia.
16:44 pm: I feel blessed to be able to visit the holy land of Midnapore, says PM Modi in West Bengal's Haldia.
16:40 pm: Uttarakhand is facing a disaster. I am in touch with State CM Trivendra Rawat ji, Union Home Minister and NDRF officers. The rescue operations are underway, says PM Modi in West Bengal's Haldia.
16:15 pm: Gazipur border is closed both carriage way Traffic going Ghaziabad through Murga mandi and Gazipur R/A, Road no. 56, Vikas marg, Anand Vihar IP Extention, NH 24: Delhi Traffic Police
16:15 pm: Singhu, Piau Maniyari,Saboli, Mungeshpur borders are closed. Lampur, Safiabad, Singhu school and Palla toll tax borders are open. Please follow alternate route: Delhi Traffic Police
16:15 pm: Tikri Border is close for traffic both carriageway, Jharoda Kalan border, Auchandi Border and Harewali close for both carriageway for traffic: Delhi Traffic Police
13:15 pm: An encounter took place between security forces and Naxals in tri-junction area of Chaibasa, Khunti and Seraikela border. One jawan of CoBRA Battalion has been injured and shifted to hospital. Search operation by 3 district police, CRPF and Jharkhand Jaguar unit launched: Jharkhand Police
13:14 pm: Till 2016, Assam had only 6 medical colleges. In the last 5 years, we have begun work on the construction of 6 more medical colleges. Seeing the need in North and Upper Assam, foundation stones have been laid for 2 more medical colleges in Biswanath and Charaideo: PM Modi in Assam's Sonitpur
13:14 pm: Northeast is heading on the road of development and Assam is playing a significant role in it. Assam is an example of how collective efforts yield good results: PM Modi in Assam's Sonitpur
13:13 pm: Some documents that have come up reveal that some foreign powers are planning to attack India's image associated with tea. Will you accept this attack? You will accept the people involved in this attack? Will you accept those praising these attackers?: PM Modi in Assam's Sonitpur
13:13 pm: People who are conspiring to defame India have stooped so low that they are not sparing even Indian tea. You must have heard in news that these conspirators are vowing to malign the image of Indian tea in a systematic manner across the world: PM Modi in Assam's Sonitpur
11:51 am: India is now 3rd topmost country with highest doses of COVID-19 Vaccine administered. More than 57.75 lakh beneficiaries vaccinated against COVID-19, says Ministry of Health and Family Welfare
11:22 pm: Saddened to hear about the passing of Akhtar Ali, a true tennis legend. 'Akhtar Sir' coached many of India's tennis champions. We conferred Bengal's highest sporting award on him in 2015. Condolences to his family and admirers, says West Bengal Chief Minister Mamata Banerjee.
10:55 am: India reports 12,059 new COVID-19 cases, 11,805 discharges, and 78 deaths in the last 24 hours, says Union Health Ministry
Total cases: 1,08,26,363
Total discharges: 1,05,22,601
Death toll: 1,54,996
Active cases: 1,48,766
Total Vaccination: 57,75,322
10:50 am: Magnitude 6 earthquake hits Mindanao island in the Philippines, as per National Centre for Seismology.
10:45 am: Haridwar district administration has demanded 70,000 doses of COVID vaccines to vaccinate personnel posted on Kumbh Mela duty. The vaccination drive will begin on Monday, says District Magistrate C Ravishankar
10:23 am: Delhi Police rescued a 13-year-old girl child, who was kidnapped in Bawana, from the kidnappers near Raxaul border in Bihar. The girl is being handed over to the family, reports ANI.
10:22 am: India vs England 1st Test, Day 3: England all out for 578 runs in 190.1 overs
9:22 am: Also Read -- PM Modi, Rajnath Singh's intervention can resolve impasse over farm laws, feels Sharad Pawar
8:35 am: Just In: Narcotics Control Bureau (NCB) conducts raid in Mumbai's Andheri-Dongri area
8:32 am: Delhi's air quality improves to 'moderate' category, with overall air quality index standing at 159, says to System of Air Quality and Weather Forecasting and Research (SAFAR)
8:02 am: Actress Gehana Vasisth has been arrested by Property Cell of the Crime Branch for her alleged role in shooting and uploading lewd videos on a website. She will be produced before a court in Mumbai today: Mumbai Police
7:19 am: A massive fire broke out in Delhi's Okhla Phase II area today morning. No injuries have been reported so far.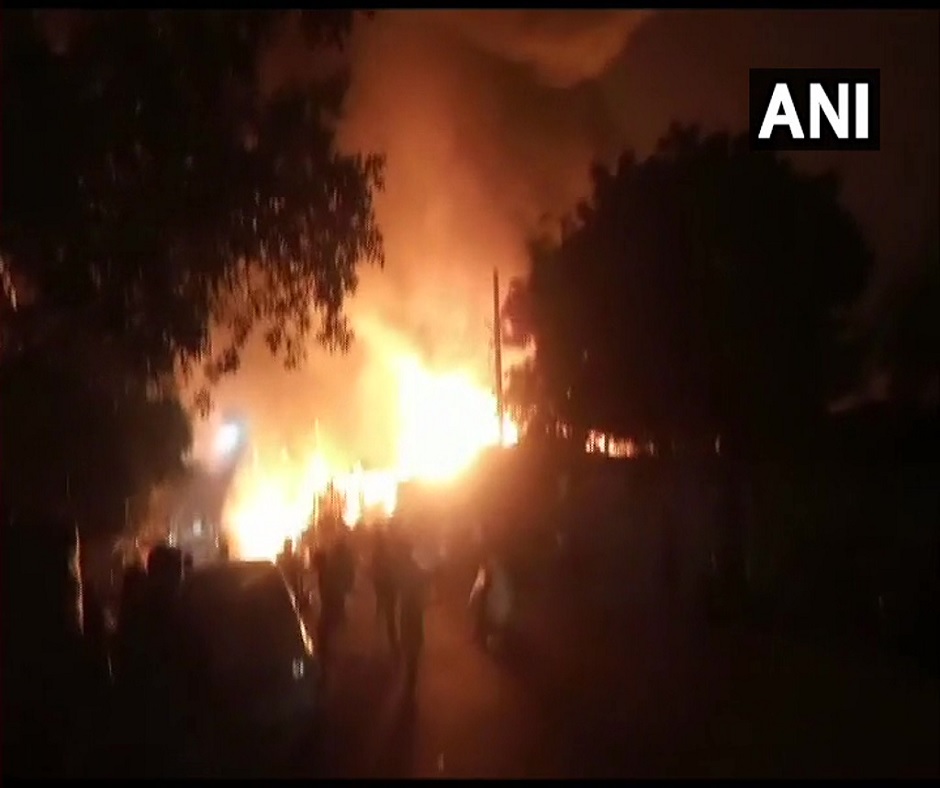 7:14 am: PM Modi will also Assam today and will lay the foundation stone of two hospitals and launch 'Asom Mala', a programme for state highways and major district roads.
7:12 am: PM Modi will visit West Bengal's Haldia today and dedicate LPG import terminal built by BPCL to the nation there. He will also dedicate to the nation Dobhi–Durgapur Natural Gas Pipeline section of the Pradhan Mantri Urja Ganga project.
Posted By: Aalok Sensharma