Breaking News, Latest Updates Highlights of February 26
Breaking News, Latest Updates Highlights of February 26
Updated: Fri, 26 Feb 2021 04:02 PM IST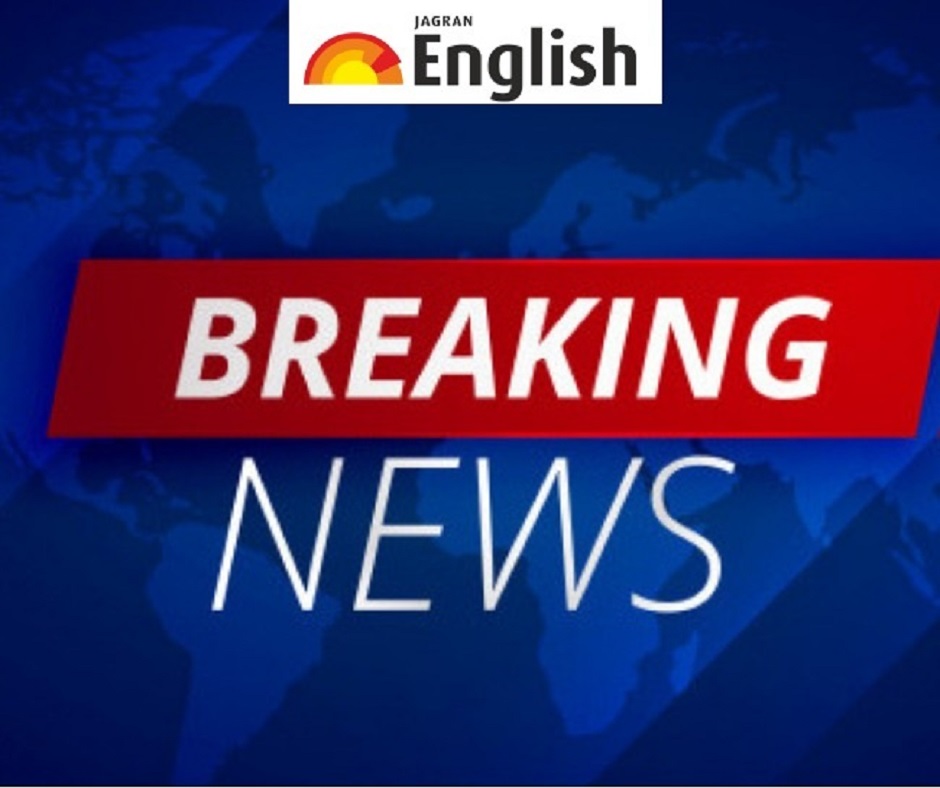 New Delhi | Jagran News Desk: From CAIT's Bharat Bandh calls over rising fuel prices to the highly anticipated Assembly Elections in West Bengal to coronavirus vaccination in India, we at English Jagran will focus on all top news of the day to provide our readers with 360-degree coverage in all genres to give them a brief insight into what's happening around the world.
Here are the highlights of February 26:
16:01 pm: People are gathering in huge numbers at our rallies in West Bengal, it shows that people of State have made up their minds to oust Mamata didi and bring BJP: Union Minister Rajnath Singh
14:41 pm: Himachal Pradesh Assembly has suspended 5 MLAs - LoP Mukesh Agnihotri, Harshwardhan Chauhan, Satpal Raizada, Sunder Singh Thakur and Vinay Kumar till March 20. This comes after Opposition leaders protested and tried to stop Governor outside Assembly.
14:17 pm: UP government's proposal for an international airport in Ayodhya has been approved by the Centre. About Rs 1,000 crores have been allocated to the district administration. The Central government has disbursed Rs 250 crores, says Chief Minister Yogi Adityanath
14:00 pm: Also Read -- Travelling without check-in baggage on domestic flights? Here's how your journey will now get cheaper
13:45 pm: Increase in petroleum price in international market has affected consumers too. Prices will come down a little as winter goes away. It's an international matter, price is high due to increase in demand, it happens in winter. Price will come down, says Union Minister Dharmendra Pradhan
13:21 pm: Our start-ups and MSMEs would be the identity of Aatmnirbhar Bharat that is why special schemes were formulated for MSMEs during the COVID pandemic. Under these schemes, around 90 lakh enterprises have been given credit worth Rs 2.4 trillion: PM Narendra Modi
12:32 pm: On February 27 and 28, Co-Win digital platform will be transitioning from Co-Win1.0 to Co-Win 2.0. In view of this, COVID-19 vaccination sessions will not be scheduled during these two days, says Union Health Ministry
11:35 am: BREAKING: Election Commission to announce the schedule for Assembly elections in Assam, Kerala, Tamil Nadu, West Bengal and Puducherry.
11:35 am: Indian health eco-system is being seen with new eyes, new respect and new credibility. However, this also means that world will have greater expectations from you which is responsibility on your young and strong shoulders, says PM Modi
This is time when you'll transition from earning marks in exams to making a mark in society. In time of COVID-19, India hasn't only made a new path but helped others too. Today, India is among the countries with the lowest death rate and high recovery rate, he added.
10:55 am: BREAKING: Senior CPI leader D Pandian passes away at Rajiv Gandhi Government General Hospital in Chennai, Tamil Nadu. He was 88 years old.
10:34 am: Also Read -- 117 gelatin sticks, 350 detonators seized at railway station in Kerala's Kozhikode, 1 suspect arrested
9:58 am: On Balakot Air Strikes anniversary, I salute the exceptional courage and diligence of IAF. The success of Balakot strikes has shown India's strong will to act against terrorism. We're proud of our Armed Forces who keep India safe and secure, says Defence Minister Rajnath Singh
9:28 am: India reports 16,577 new COVID-19 cases, 12,179 discharges and 120 deaths in the last 24 hours, says Union Health Ministry
Total cases: 1,10,63,491
Total discharges: 1,07,50,680
Death toll: 1,56,825
Active cases: 1,55,986
Total Vaccination: 1,34,72,643
9:15 am: Total number of samples tested up to February 25 is 21,46,61,465 including 8,31,807 samples tested yesterday, says ICMR
8:42 am: Just In: Delhi CM and Aam Aadmi Party chief Arvind Kejriwal arrives in Gujarat's Surat.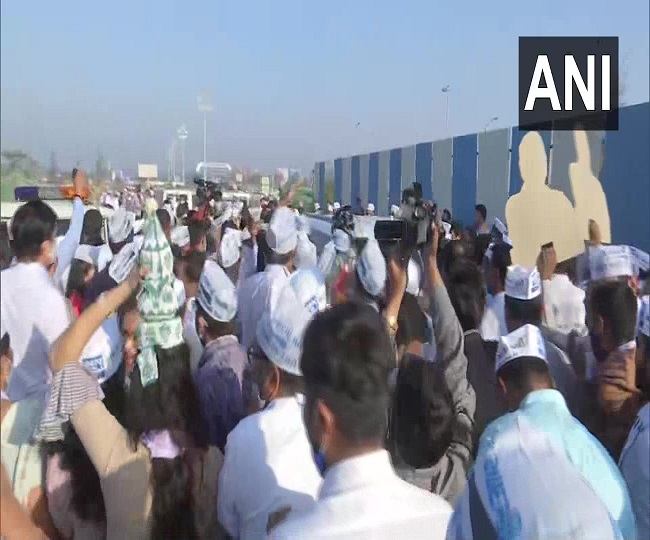 8:41 am: India continues to stand shoulder to shoulder with people of Syria in this grave hour of need. Earlier this month, responding to request for emergency humanitarian assistance from Syrian government, India delivered over 2,000 metric tonnes rice, says India's Permanent Representative to UN TS Tirumurti
Humanitarian assistance in Syria -- be it cross-border or crossline must take into consideration the independence, territorial integrity and sovereignty of Syria. All party need to protect health and humanitarian workers, he added.
8:05 am: Actor Hrithik Roshan has been summoned to appear before Crime Intelligence Unit of Mumbai Police Crime Branch on February 27 to record his statement in a case lodged against actress Kangana Ranaut involving exchange of emails between the two, reports ANI
7:25 am: Prime Minister Narendra Modi to deliver the inaugural address at the 2nd Khelo India National Winter Games on today at around 11:50 am via video conferencing.
7:22 am: 6 new COVID-19 case reported in Mizoram in the last 24 hours, says state government.
Total cases: 4,419
Active cases: 27
Discharged: 4,382
Deaths: 10
7:21 am: We have prepared the draft of Love Jihad bill. We will be presenting it in the upcoming budget session in Vidhan Sabha, says Haryana Minister Anil Vij
Posted By: Aalok Sensharma