Breaking News Latest Updates Highlights of Feb 25
Breaking News Latest Updates Highlights of Feb 25
Updated: Thu, 25 Feb 2021 05:17 PM IST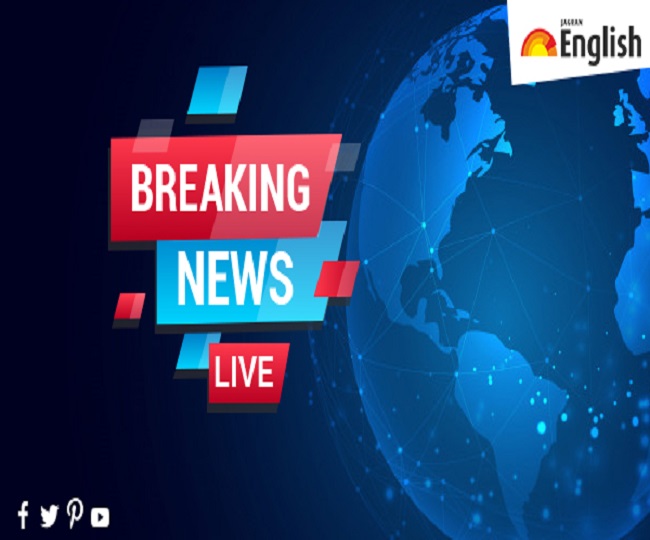 New Delhi | Jagran News Desk: Each and everything that happens around us impacts in some way and that's why it becomes important for us to know what's happening around the world. Thus at English Jagran, we provide our readers with 360-degree coverage in all genres to give them a brief insight into what's happening around the world.
Here are the Highlights of Feb 25:
1:50 pm: Apart from ensuring internal security, jawans also play an important role in election duties. Recently, DDC elections were held in Jammu and Kashmir to strengthen the roots of democracy. Army & CAPFs played an important role in the conduct of the polls: Home Secretary Ajay Bhalla
1:40 pm: To make Congress win, agitators are contesting under different names to cut into BJP's votes. Their aim is to make Congress win. Everyone knows that they can't form govt, they themselves know it but it's sad that they're trying to reduce BJP's vote share to make Congress win: HM
1:30 pm: Congress leader Tarun Gogoi had also made great contributions. He was given Padma Bhushan in the regime of PM Narendra Modi: Union Home Minister Amit Shah, in Nagaon, Assam
1:20 pm: Under the leadership of PM Modi, not only in Assam, a new development started in entire northeast. There was a time when Assam was known for agitation & violence. PM Modi did everything to bring prestige to Assam. Bhupen Hazarika was conferred Bharat Ratna: HM in Nagaon, Assam
1:14 pm: The high command govt of Congress did not manage the cooperatives properly. I come from Gujarat, where the cooperative movement has transformed many lives. NDA govt will work to make the cooperatives sector in Puducherry vibrant: PM Modi
1:03 pm: NDA wants to make Puducherry the BEST. By BEST, I mean -- B for business hub, E for education hub, S for spiritual hub, and T for tourism hub: PM Narendra Modi
12:55 pm; People all over India are rejecting Congress, their seats in Parliament is the lowest ever. Congress culture of feudal politics, dynasty politics, patronage politics is ending. India is young, aspirational & forward-looking: PM Modi at a BJP rally in Puducherry
12:42 pm: Instead of telling the truth to the nation, the former Puducherry CM gave a wrong translation of the woman's words. He lied to the people and his own leader. Can a party whose culture is based on lies ever serve people?: PM Modi
12:40 pm: A few days ago the entire nation saw a video. A helpless woman was complaining about Puducherry govt & CM neglect during cyclone & floods. One could see the pain in her eyes. One could hear the pain in her voice: PM Narendra Modi in Puducherry
12:35 pm: What I am seeing here today -- the energy and enthusiasm -- is wonderful. It shows how the direction of the wind is changing in Puducherry: PM Narendra Modi at a rally in Puducherry
12:20 pm: Uttarakhand: Out of 206 people missing in flash flood, bodies of 71 people and 30 body parts have been recovered from Tapovan in Chamoli district.
12:15 pm: One sector that will play a key role in the coming years is healthcare. Nations that invest in healthcare will shine. In line with our objective to provide quality health care to all, I am inaugurating the blood centre in JIPMER: PM Narendra Modi in Puducherry
12:10 pm: Our farmers are innovating. It's our duty to ensure their produce gets good markets. Good roads do that. Four-laning of road will also draw industries in this area & generate job opportunities for local youth: PM after laying foundation stone of development projects in Puducherry
12:05 pm: PM Narendra Modi inaugurated and laid the foundation stone of several development projects in Puducherry.
12:00 pm: I am a Congressman by birth. I left the party after I was denied the party ticket to municipal corporation elections. I had joined Hindu Mahasabha, contested & won the election. Later, I realised that I don't fit into their ideology: Gwalior corporator Babulal Chaurasia
11:50 am: Assam: Union Home Minister Amit Shah visits Maha Mrityunjay Temple in Nagaon for the 'Pran Pratishtha Mahotsav'. Chief Minister Sarbananda Sonowal and state minister Himanta Biswa Sarma also present with him
11:40 am: Prime Minister Narendra Modi arrives at Jawaharlal Institute of Postgraduate Medical Education and Research in Puducherry where he will launch and lay the foundation stone of several development projects
11:30 am: Delhi High Court adjourns till April 20, the hearing on various petitions seeking recognition of same-sex marriages under the Hindu Marriage Act, the Special Marriage Act and the Foreign Marriage Act.
11:15 am; They (Congress) should go in past and see what they have done for Sardar Patel. As a matter of fact, Congress gets upset merely with the name of Narendra Modi: Gujarat Chief Minister Vijay Rupani
11:00 am: West Bengal: Actor Payel Sarkar joins BJP, in Kolkata. State party chief Dilip Ghosh and national president JP Nadda also present.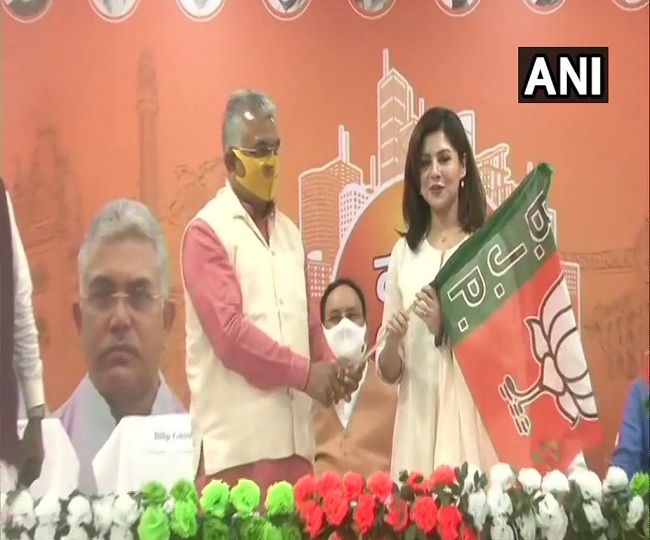 10:45 am: West Bengal: BJP national president JP Nadda launches 'Lokkho Sonar Bangla (manifesto) crowdsourcing campaign', in Kolkata. State BJP chief Dilip Ghosh and the party's National General Secretary Kailash Vijayvargiya also present on the occasion.
10:30 am: Maharashtra: 229 students and 3 staffers of a hostel in Washim test positive for #COVID19. A total of 327 students from Amravati, Hingoli, Nanded, Washim, Buldhana, Akola reside in this hostel
10:20 am: Tamil Nadu: Some transport trade unions in the state have called for a statewide strike today over their various demands, including their wages. Visuals from Koyambedu as bus services are running today with fewer employees.
10:00 am: Andhra Pradesh CM YS Jagan Mohan Reddy writes to Union Railway Minister Piyush Goyal for a 'suitable decision' regarding the state govt's proposal to exchange land with Railway in lieu of the land encroached upon by '800 poor families' in Vijayawada.
9:40 am: India reports 16,738 new #COVID19 cases, 11,799 discharges and 138 deaths in the last 24 hours, as per the Union Health Ministry Total cases: 1,10,46,914 Total discharges: 1,07,38,501 Death toll: 1,56,705 Active cases: 1,51,708 Total Vaccination: 1,26,71,163
9:30 am: Delhi Police Special Cell filed another supplementary charge-sheet in connection with Northeast Delhi violence, yesterday before Karkardooma court. The charge-sheet reveals how violence was carried out with planning: Delhi Police Special Cell
9:20 am: A total of 21,38,29,658 samples tested for #COVID19 up to 24th February 2021. Of these, 7,93,383 samples were tested yesterday: Indian Council of Medical Research (ICMR)
9:10 am: A 22-member COVID Intensive Vaccination Committee constituted in Puducherry for monitoring and upscaling of COVID vaccination activities. Lt Governor Tamilisai Soundararajan to be the Chairman of the Committee.
8:55 am: PM to inaugurate &lay foundation stone of several projects in Tamil Nadu & Puducherry today. Under PM Awas Yojana (Urban) tenements at Veerapandi & Thirukumaran Nagar in Tiruppur, Rajakkur Phase-II in Madurai & Irungalur in Trichy to be inaugurated: Housing&Urban Affairs Ministry
8:45 am: Made in India COVID-19 vaccines sent to Abidjan, Côte d'Ivoire, a country in West Africa from Mumbai, Maharashtra.
8:30 am: Kerala: BJP & Hindu outfits have called for a shutdown in Alappuzha district from 6 am to 6 pm today in protest against the death of an RSS worker in a clash with SDPI workers last night, says BJP district president MV Gopakumar
8:15 am: Uzbekistan's Foreign Minister Abdulaziz Kamilov to meet External Affairs Minister S Jaishankar on the second day of his India visit: MEA
8:00 am: West Bengal: AIMIM chief Asaduddin Owaisi's rally in Kolkata scheduled to be held Feb 25 has been cancelled as Kolkata police didn't give permission, says party leader Zameerul Hasan
7:45 am: India for decades has been subject to such proxy cross-border and relentless state-supported terrorist attacks from our neighbourhood: Deputy Permanent Representative to UN, K Nagaraj Naidu at a UNSC meeting
7:30 am: Whether it was the 1993 Mumbai bombings or random & indiscriminate firings of 26/11 which witnessed the launch of the phenomenon of lone-wolves or attacks in Pathankot & Pulwama, the world has been witness to fact that India has repeatedly been targeted by such non-state actors: K Nagaraj Naidu
7:15 am: Haryana: Three persons died, one injured in blast at a cracker factory in Karnal "We have informed the family members of the deceased. Injured is being treated in the hospital. Investigation is underway," said police
7:00 am: PM Modi to inaugurate multiple developmental projects in Tamil Nadu, Puducherry today
Posted By: Talibuddin Khan