Breaking News, Latest Updates Highlights of February 22
Updated: Sat, 22 Feb 2020 06:03 PM IST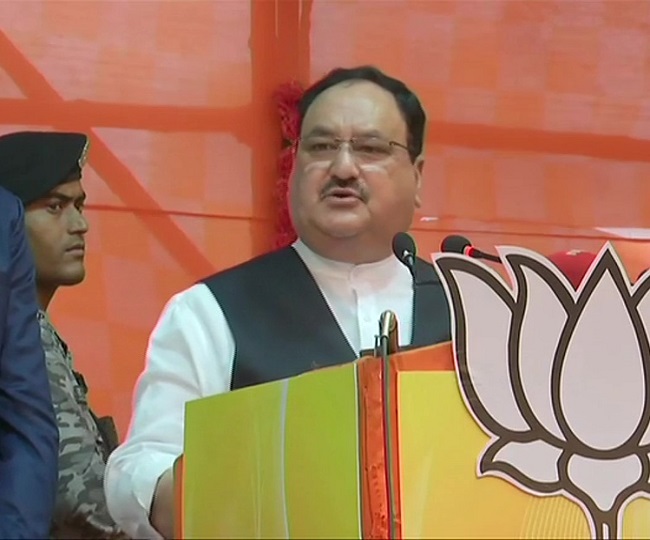 New Delhi | Jagran News Desk: Jagran English focuses on all the top news of the day to give our readers a brief insight about what's happening in the world and how it might impact them. Here we focus on all the top-rated news items of the day to help our readers stay updated and well informed and provide them a 360-degree coverage of all genres including India, world, business, sports, and entertainment. So stay tuned to catch all the live updates of February 22 here.
Prime Minister Narendra Modi will inaugurate International Judicial Conference in Delhi today. The Prime Minister will also address the opening ceremony of first ever Khelo India University Games, through video conferencing today.
Here are the highlights of February 22:
17:27 pm: Nirbhaya Case | 'Anxiety and depression is obvious': Court dismisses convict Vinay Sharma's plea seeking high-level treatment
14:52 pm: Supreme Court judge Justice Arun Mishra praises Prime Minister Narendra Modi at International Judicial Conference, 2020 at SC, terms him as an "internationally acclaimed visionary" and a "versatile genius, who thinks globally and acts locally".
13:18 pm: Spokesperson of Embassy of China: Epidemic situation in Hubei is complicated and prevention and control entered critical stage. Departments of two countries are keeping communication in this regard. There is no such thing as China deliberately delaying granting flight permission.
13:18 pm: Spokesperson of Embassy of China in India on reports that China deliberately delayed Indian application of sending flight to Wuhan to bring back Indians: We always attach great importance to health and safety of Indians in China and provided assistance for the return of Indian citizens.
12:45 pm: Krishna Bose, Former MP, academician and daughter-in law of Subhash Chandra Bose's elder brother Sarat Chandra Bose, passes away in Kolkata due to cardiac arrest.
12:35 pm: Nirbhaya Case: Public Prosecutor Irfan Ahmad further added that there is no medical history of mental instability of convict Vinay Sharma as claimed by the convict's counsel AP Singh
12:28 pm: People of Jammu and Kashmir are very happy after abrogation of Article 370. You must have heard the speech made by Ladakh BJP MP Jamyang Tsering Namgyal in the Parliament. He had said, "Shasan karne mein aur raj karne mein antar hai": BJP President JP Nadda in Patna
12:28 pm: 'Law is Supreme and King of Kings': PM Modi hails judiciary for striking balance between development and environment protection
11:20 am: From military service to freedom of working at night in mines, India is supporting its daughter. Government offers 26 weeks of maternity leave to women: PM Modi
11:19 am: BR Ambedkar had said: 'Constitution is not a mere lawyer's document. It is a vehicle of life and its spirit is always a spirit of Age.': PM Modi
11:18 am: India preaches gender justice, among first countries to ensure voting rights for women: PM Modi
11:16 am: Recently, some major decisions have been made that were discussed in the entire world. Prior to the decisions, a lot of debate had taken place. Instead, 130 crore Indians accepted the decisions taken by the Honorable Court: PM Modi
11:14 am: PM Modi refers to recent SC verdicts, says they have been accepted wholeheartedly by 1.3 billion Indians
11:13 am: Gandhi Ji had so much clarity in his mind regarding truth. This clarity came from his upbringing, his culture and the constant study of Indian heritage. In Indian society, the Rule of Law is the core principle of social practices: PM Modi
11:12 am: Respected Mahatma Gandhi ji's life was devoted to truth and service, which are considered foundation of any judiciary. He himself was a barrister. He has written in great detail in his autobiography about the first case he fought: PM Modi
11:08 am: These changes should be debated and justice-oriented. These changes should benefit everyone and should concentrate on the needs of the future: PM Modi
11:07 am: This decade is the decade for all major changes happening all around the world, including in India. These changes include social, economic and technological sectors: PM Modi
11:04 pm: PM Modi begins his address at International Judicial Conference 2020
11:03 am: Governance must be left for those who are elected representatives, says Law Minister Ravi Shankar Prasad.
10:56 am: Terrorists and corrupts have no right to privacy, says Law Minister Ravi Shankar Prasad at International Judicial Conference, 2020 at SC
10:16 am: PM Modi arrives at the International Judicial Conference 2020.
10:07 am: J-K: Two terrorists killed in encounter with security forces in Anantnag, huge cache of weapons recovered
9:44 am: Posters of Prime Minister Narendra Modi, US President Donald Trump and US' First lady Melania Trump put up ahead of Trump's visit to Agra on February 24.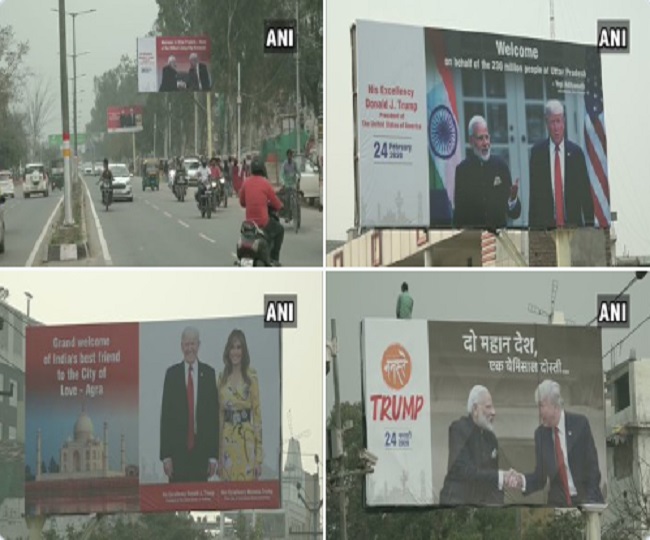 9:15 am: "Have written to all four Nirbhaya case convicts in connection with their last meeting with families. Mukesh and Pawan were told that they had already met their families before February 1 death warrant. Akshay and Vinay have now been asked when they want to meet," Tihar Jail officials, quoted by news agency ANI, said.
8:51 am: 12-member delegation accompanying US President Donald Trump and the First Lady to India will include US Ambassador to India Kenneth Juster, Secretary Wilbur Ross of Commerce Department, Secretary Dan Brouillette of the Energy Department, Mick Mulvaney, Assistant to the President.
8:45 am: "It may be recalled that PM Modi wrote to Chinese President Xi Jinping conveying solidarity of people and government of India with people and Govt of China in meeting the challenge of coronavirus outbreak and offered to provide whatever assistance possible to China," ANI quoted sources said.
8:45 am: "Chinese deliberately delaying the grant of clearance for the evacuation flight," ANI quoted sources said.
8:45 am: "Chinese Govt yet to grant clearance to flight carrying relief supplies which will also get back remaining Indian nationals frm Wuhan. China continues to maintain there is no delay (even on friday), day flight was supposed to go, but inexplicably clearance has not been given," ANI quoted sources said.
8:06 am: Shaheen Bagh protesters told Supreme Court-appointed interlocutors that if the road parallel to the anti-CAA protest site was opened, the apex court should pass an order ensuring their security.
7:34 am: No pan-India NRC, no one needs to fear about CAA, NPR: Uddhav Thackeray after meeting PM Modi
7:13 am: A patient in the northern city of Padua in Italy has died after being infected with the Coronavirus, becoming the first Italian victim of the disease, reports Reuters.
7:07 am: Prime Minister Narendra Modi will inaugurate the International Judicial Conference (IJC) on Saturday.
Posted By: Aalok Sensharma