Breaking News, Latest Updates Highlights of February 22
Breaking News, Latest Updates Highlights of February 22
Updated: Mon, 22 Feb 2021 05:23 PM IST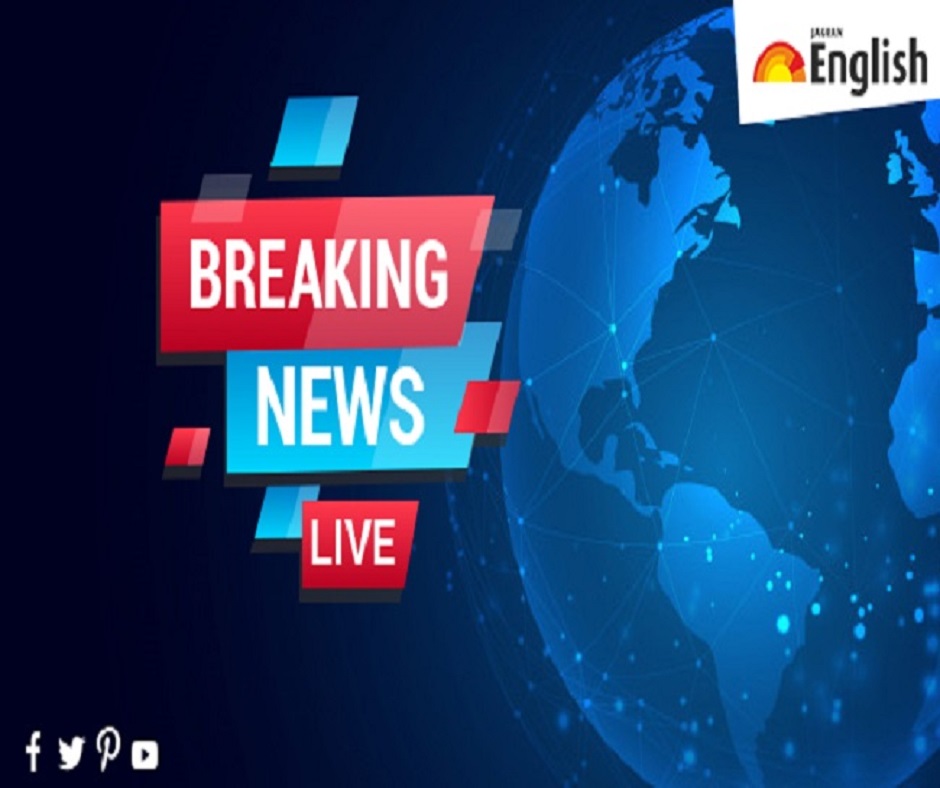 New Delhi | Jagran News Desk: Each and everything that happens around us impacts in some way and that's why it becomes important for us to know what's happening around the world. Thus at English Jagran, we provide our readers with 360-degree coverage in all genres to give them a brief insight into what's happening around the world.
The V Narayanasamy-led Congress government in Puducherry will face the floor test in the legislative assembly today, days after its MLA A John Kumar resigned from his position, bringing the ruling party to a minority. However, ahead of the floor test, the Congress suffered another setback on Sunday after MLA K Lakshminarayanan resigned from his post citing dissatisfaction with the top leadership.
Here are the highlights of February 22:
16:30 pm: Failure to keep the place of the creator of such 'amar gaan' in a good state is an injustice to West Bengal's pride and there is huge politics involved in this -- the politics which focuses on vote bank, not patriotism; appeasement, not Sabka Sath, Sabka Vikas: PM Modi
16:30 pm: I am told that Vande Mataram Bhawan, where Bankim Chandra Ji lived for 5 years, is in very bad condition. This is the same Bhawan where he brainstormed to write Vande Mataram, the poem which gave a new lease of life to the freedom struggle: PM Modi
16:24 pm: Centre transfers money directly into bank accounts of farmers and poor. But monetary benefits of schemes of Bengal government does not reach the poor without the consent of all the 'tolabaaz' of TMC. This is why TMC leaders are becoming richer and normal families are becoming poorer: PM Modi
16:24 pm: This year 'rail and metro' connectivity is Centre's priority. Such work should've been done decades back and now, we should not delay- from broadening of rail lines to electrification work, money being invested in infrastructure projects: PM Modi
16:20 pm: BJP will work for a Sonar Bangla that will strengthen the history and culture of Bengal. We will build a Bengal where religion and ability will be respected. We will build a Bengal where everyone is developed: PM Modi
16:18 pm: Thousands of crores have been spent in Bengal in this regard in the last few years: PM Modi
16:18 pm: This entire region including Chandannagar is a major part of India's independence struggle, its culture and its science. Maharshi Aurobindo, Motilal Roy, Rashbehari Bose, Bipin Bihari Ganguly, Kanailal Dutta and several more are associated with this land: PM Modi
16:11 pm: This enthusiasm and energy by all of you is sending a message from Kolkata to Delhi. Now West Bengal has made up its mind for 'poriborton' (change): PM Modi
16:04 pm: PM Modi arrives in Hooghly where he will address a public meeting shortly.
15:12 pm: In an agriculture-dominated country, not listening to farmers is injustice. Government has proved that it is anti-farmer. You (BJP) came in power claiming that inflation will be lowered but prices of fuel and LPG cylinder are sky-rocketing: Rashtriya Janata Dal leader Tejashwi Yadav
14:39 pm: To ensure that construction labours benefit from Delhi government's various labour welfare schemes, we're starting awareness campaigns at various 'labour chowks' for 1 month. From about 10 lakh workers, over 2 lakh registered, rest unaware of the schemes, says Delhi Deputy Chief Minister Manish Sisodia
14:18 pm: They're not going to take back these 3 new laws unless they're forced and there's a reason for it. The reason is that these 3 laws are designed to destroy the agricultural system in India and give the entire business to 2-3 of Mr Narendra Modi's friends, says Rahul Gandhi
14:18 pm: Entire world can see the difficulty faced by Indian farmers but the government in Delhi is unable to understand the pain of the farmers. We have pop stars who are commenting on the situation pf the farmers, but the Indian government is not interested, says Rahul Gandhi
13:24 pm: FIR has been registered in Amboli Police Station against a few restaurants and pubs on Veera Desai Road in Mumbai's Andheri West for violating COVID19 norms last night: Brihanmumbai Municipal Corporation (BMC)
12:45 pm: With 'Sabka Saath Sabka Vikas', CM Sarbananda Sonowal's govt worked on several projects. Bogibeel Bridge has been completed, Kaliabhomora Bridge on Brahmaputra will improve Assam's connectivity. Four-lane national highway work is also in progress, says PM Modi in Assam's Silapathar.
12:44 pm: Assam's tea, tourism, handloom and handicraft will strengthen the State's self-reliance, says PM Modi in Assam's Silapathar.
12:27 pm: A meeting to be chaired by Union Home Secy is scheduled today with DG ITBP SS Deswal, Uttarakhand officials and other senior officials to discuss further course of action on the lake created after flash floods in Chamoli. Progress of rescue relief work to be discussed, reports ANI
12:27 pm: Supreme Court adjourns the case for 4 weeks, involving the initiation of contempt proceedings against stand up comedian, Kunal Kamra, for his alleged tweets against judiciary. Attorney General KK Venugopal had last year granted his consent to initiate the contempt proceedings.
11:31 am: The Centre has made a list of 100 items for import embargo. It makes us 'Aatmanirbhar' as our manufacturing capability will improve, reliance on other countries will reduce and there'll be jobs: PM Modi
11:16 am: We've century-old experience when it comes to making arms and ammunition. During WWI and WWII, India supplied arms and ammunition. But post-independence, situation deteriorated, even for small arms we are relying on small countries. Today we're one of the largest defence importers, says PM Modi
11:06 am: GoI has brought many reforms in last 6 years. There is a clear focus of the government on 'Ease of Doing Business' to encourage foreign OEMs, to set up manufacturing units in India, develop joint ventures and promote private participation in defence sector: Defence Minister Rajnath Singh
11:05 am: Ministry is also working on bringing down the delays in timelines of capital acquisition. We will make efforts to complete the defence acquisition within 2 years, instead of the existing 3-4 years being taken on the average: Defence Minister Rajnath Singh
11:05 am: Ministry of Defence aims to achieve a turnover of Rs 1,75,000 Crore (USD 25 Billion) including export of Rs 35,000 Crores (USD 5 Billion) in aerospace and defence goods and services by the year 2024: Defence Minister Rajnath Singh
10:20 am: Just In: Maharashtra Minister Chhagan Bhujbal tests positive for COVID-19.
9:52 am: A curfew will be imposed in Amravati Municipal Corporation and Achalpur Municipal Council limits from 8 pm on February 22 to 6 am on March 1. During this curfew, only essentials shops will be open from 8 am to 3 pm, says Shailesh Naval, Collector, Amravati District
9:22 am: Sensex up 48 points in opening trade, currently at 50,938; Nifty at 14,996
9:22 am: India reports 14,199 new COVID-19 cases, 9,695 discharges, and 83 deaths in the last 24 hours, as per Union Health Ministry
Total cases: 1,10,05,850
Total discharges: 1,06,99,410
Death toll: 1,56,385
Active cases: 1,50,055
Total Vaccination: 1,11,16,854
8:45 am: Also Read -- Disengagement in Pangong Tso a 'significant step forward', say India, China as impasse over Hot Springs, Gogra continues
8:01 am: Just In: CBI issues summons to TMC leader Abhishek Banerjee's sister-in-law Maneka Gambhir in connection with the coal case, reports ANI.
7:30 am: PM Modi to visit Assam and West Bengal today. He'll dedicate to the nation important projects of the oil and gas sector in an event organised in Assam's Dhemaji. Later in the day, he will inaugurate several railway projects in Hooghly, West Bengal.
7:15 am: The V Narayanasamy-led Congress government in Puducherry will face the floor test in the legislative assembly today.
Posted By: Aalok Sensharma