Breaking News, Latest Updates, Highlights of February 19
Stay tuned to Jagran English to catch all the Highlights of February 19
Updated: Wed, 19 Feb 2020 06:07 PM IST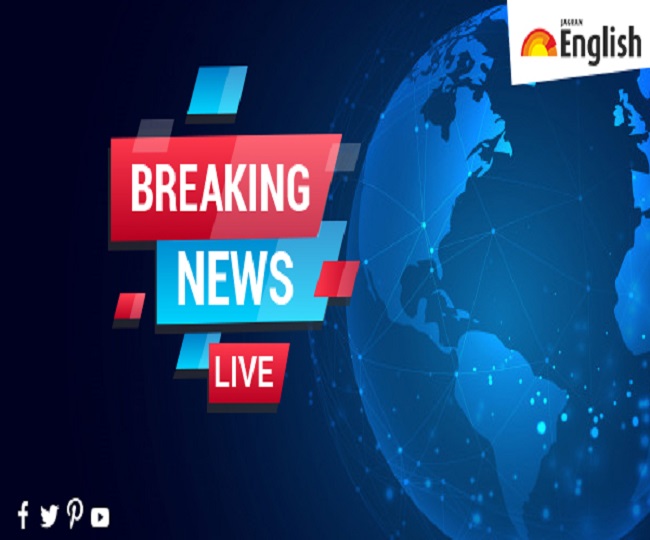 New Delhi | Jagran News Desk: At Jagran English, we try to focus on all the top news to provide our readers a brief insight of what's happening around the world and provide them with a 360-degree coverage on all genres including politics, business, India, world, sports and entertainment.
Here are the Highlights of February 19:
6:00 pm: Delhi CM Arvind Kejriwal on Delhi Court asking Police to send another reminder to Delhi Govt about sanction for prosecution in 2016 JNU sedition case: I've no interference in the concerned dept. I can't change their decision but can ask them to make a decision as soon as possible
5:50 pm: Prime Minister Narendra Modi today visited Hunar Haat at India Gate, where artisans and craftsmen from various parts of the country are participating
5:40 pm: Punjab Cabinet Minister Charanjit Singh Channi in Ludhiana: We are going to frame a law to ban songs and movies that promote drugs and weapons. The songs, which will promote the culture of Punjab, will be encouraged.
5:30 pm: Delhi HC reserves order on a plea filed by Sanjeev Chawla, challenging a local court's order to send him to custodial remand in a match-fixing case. He was allegedly part of match-fixing racket busted in 2000 & extradited to India last week. The order will be delivered on Feb 20.
5:25 pm: Sadhana Ramachandran, SC appointed mediator after meeting Shaheen Bagh protesters: We met them & listened to them. We asked them if they want us to come back tomorrow as it's not possible to complete the talks in one day. They said they want us to come back tomorrow, so we will.
5:20 pm: Government sources: India and the US have a robust ongoing partnership in the defence sector, some deals likely to fructify soon
5:19 pm: Government sources: There will be a big focus on the Indo-Pacific region during visit of US President to India
5:17 pm: Govt sources on whether the issue of J&K to be raised during visit of US President: We don't expect J&K to be a major factor; US envoy visited J&K, we had 2 visits of envoys to the region. We've lifted most restrictions, safety & security of citizens protected.
5:15 pm: Govt sources on whether the issue of J&K to be raised during visit of US President: US State Dept has said it's an issue that needs to be resolved bilaterally. Changing laws is India's internal matter. Our sense is that these issues are behind them
5:10 pm: Nitesh Patil, Additional Commissioner (Enforcement): We have conducted GST inspection on 20 bookies of Bangalore Turf Club. We had received complaints against them that they have evaded GST. When our officers conducted test purchase, these bookies did not issue tax invoice.
5:05 pm: Government sources: Trade deal between India and US is not stuck, the Minister of Commerce and his US counterpart have decided to engage in talks. Both the countries will have a wide-ranging discussion and will have a Free Trade Agreement later.
5:00 pm: Government sources on the issue of US offer of mediation: US President Trump has made it clear on a number of occasions that if countries want then they can mediate. We've said no to any mediation. It's an offer that is conditional, don't think it will come up during the visit
4:55 pm: Delhi High Court Bar Association condemns the transfer of Justice S. Muralidhar to Chandigarh from Delhi High Court and also request its members to abstain from work on 20 February as a token of protest.
4:50 pm: Government sources: India will seek restoration of Generalized System of Preferences (GSP) by the US
4:45 pm: Coimbatore: Several organisations hold' Road Roko' protest against Citizenship Amendment Act and National Register of Citizens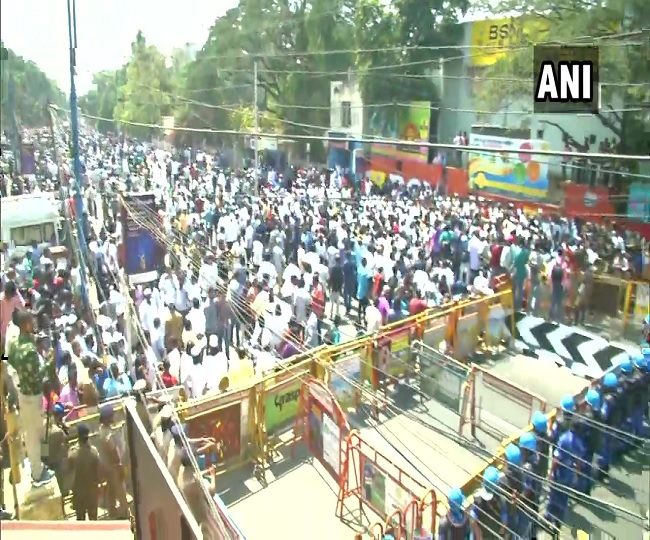 4:40 pm: Delhi CM Arvind Kejriwal, when asked if Home Minister Amit Shah and he discussed the matter of Shaheen Bagh during their meeting: There was no discussion on that.
4:35 pm: Delhi Chief Minister Arvind Kejriwal: A three-day assembly session has been called from 24th February, Monday.
4:30 pm: Delhi CM Arvind Kejriwal on his meeting with HM Amit Shah: It was a good meeting, held in a cordial atmosphere. We held discussions on various issues. We agreed that the Central govt and Delhi govt need to work together for the development of Delhi. We will work together.
4:25 pm: Foreign Secretary Harsh Vardhan Shringla: President Donald Trump is expected to be accompanied by a high-level delegation on his upcoming visit to India. Many cabinet ministers expected to accompany him.
4:20 pm: Avinash Pande, Rajasthan Congress In-charge: Priyanka Ji (Priyanka Gandhi Vadra) is a well-accepted leader in the party, Rajasthan is one of the states which is in a position to send two people to Rajya Sabha. All workers and leaders of party wish to send her to Rajya Sabha.
4:15 pm: Union Minister Prakash Javadekar after cabinet meeting: We will introduce Assisted Reproductive Technology Regulation bill in this session of the Parliament. The Cabinet has approved elevation of Bhaskaracharya Institute of Space Applications and Geoinformatics (BISAG) in Gujarat as Bhaskaracharya National Institute for Space Applications and Geo-informatics. The Cabinet has approved to launch the second phase of Swachh Bharat Mission which will cover the all rural areas as well.
4:10 pm: INX media case: A Delhi Court grants regular bail to all six bureaucrats on a personal bond of Rs 2 lakh each. These bureaucrats were chargesheeted by the CBI and were currently out on interim bail. Court directs them not to leave country without Court's permission.
4:05 pm: Delhi: Prime Minister Narendra Modi today visited Hunar Haat at India Gate, where artisans and craftsmen from various parts of the country are participating.
4:00 pm: IG Bastar P Sundarraj: A male naxal was killed not a female. He was neutralised in joint operation of DRG, CoBra and STF.
3:50 pm: Tamil Nadu Law Minister CV Shanmugam: We have a passed a resolution in the Assembly for the release of prisoners in Rajiv Gandhi assassination case. Supreme Court has said that the Governor should take a decision in this regard.
3:40 pm: Anand Singh, Karnataka Forest Minister: Some lawyer has filed PIL against me in High Court. I have given my criminal record. There is no criminal case directly filed against me. My name is there in some cases but in 'others category'. We will see what will happen.
3:30 pm: Sadhana Ramachandran at Shaheen Bagh: Supreme Court has said that you have the right to protest. The law (CAA) has been challenged in the Supreme Court. But like us, others too have their rights, like right to use roads, open their shops
3:25 pm: Delhi Chief Minister Arvind Kejriwal meets Union Home Minister Amit Shah at the latter's residence.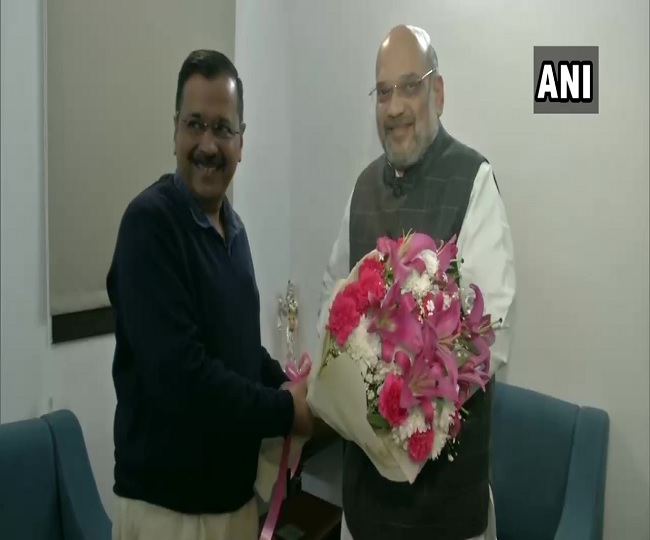 3:18 pm: New Zealand: Indian High Commission hosted a reception for the Indian Cricket Team in Wellington, today. India to play New Zealand in the 1st Test Match which begins on February 21.
3:15 pm: Tamil Nadu: CM Edappadi K Palaniswami during the Budget Session of the state Assembly has announced 50% subsidy for 'ulemas' to buy two-wheelers & hiked their pension from Rs 1,500 to Rs 3,000. He has also announced that Rs 15 crore fund to be allotted for Haj house.
3:10 pm: Delhi: Sanjay Hegde and Sadhana Ramachandran — mediators appointed by Supreme Court speak to the protesters at Shaheen Bagh.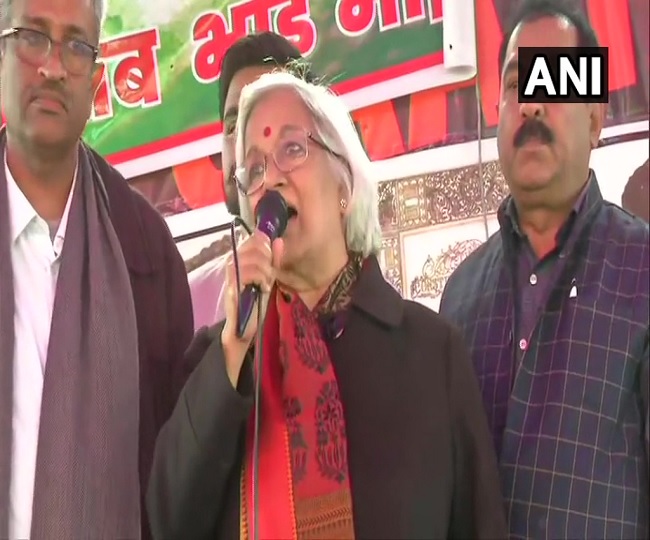 3:00 pm: Sanjay Hegde: We have come here according to the order of Supreme Court. We hope to speak to everyone. We hope to resolve the matter with everybody's cooperation.
2:50 pm: Delhi: Sanjay Hegde and Sadhana Ramachandran — mediators appointed by Supreme Court reach Shaheen Bagh.
2:40 pm: Madhya Pradesh: One person has been arrested on charges of attempting to rape a minor girl in Bhopal. Irshad Wali, DIG, says,"the accused has been arrested under Protection of Children from Sexual Offences (POCSO) Act. We are further investigating the matter."
2:30 pm: DGP Jammu&Kashmir, Dilbag Singh: In total, 10 operations in which 2 have taken place in Jammu and 8 in Kashmir have been successfully conducted in the year 2020. 19 terrorists in Kashmir and 4 in Jammu have been neutralised so far.
2:20 pm: DGP Jammu&Kashmir, Dilbag Singh: Huge cache of ammunition recovered from the 3 terrorists that were killed earlier today in Tral. One of them, Jahangeer was a commander of Hizbul Mujaheedin&was involved in 8 big terror activities which resulted in a fearful environment in region
2:00 pm: Ayodhya: Order issued on 14/2/20 for prohibition on sale of meat products in wake of #Coronavirus, has now been withdrawn by district administration
1:50 pm: UP Chief Minister Yogi Adityanath in state Assembly: Jin logon ne Ayodhya mein Ram Bhakton pe goli chala kar, Ayodhya ki manyata ko dooshit karne ka prayas kiya tha, ve aaj upadraviyon pe hone wale karyawahi par humse jawab mang rahe hain.
1:45 pm: The Centre told Delhi High Court that task force has been constituted to study issue of age of girl entering motherhood. The court was hearing public interest litigation (PIL), seeking equal minimum age of marriage for men and women.
1:40 pm: Supreme Court directs the Central Empowered Committee (CEC), appointed by SC to go into question of illegal sand mining in Rajasthan and file a report along with its suggestions to stop illegal mining in state in 4 weeks.
1:35 pm: Supreme Court orders Rajasthan government and District Magistrates and Superintendent of Police of each district in the state to take immediate steps to stop rampant illegal sand mining.
1:30 pm: Bihar: A portion of a school building blown up by Naxals in Gaya's Bankey Bazar area. No injuries reported.
1:20 pm: Border Security Force: BSF troops of South Bengal Frontier apprehended 1 Phensedyl smuggler & seized 563 bottles Phensedyl cough syrup worth Rs 86,263 & 15.9 kg cannabis. These were being smuggled to Bangladesh through border districts.
1:10 pm: Mumbai Police Crime Branch has given clean chit to Shifa Sheikh, daughter of gangster Ejaz Lakdawala in an extortion case. Police filed plea under section 169 of CrPC in Esplanade court. Other case related to her passport obtained through fraudulent manner will go on as earlier.
12:55 pm: Chennai: People sing National Anthem during the march towards the State Secretariat from Walajah Road to protest against the Citizenship Amendment Act, National Register of Citizens & National Population Register
12:50 pm: Amulya Patnaik, Delhi Police Commissioner on Delhi leg of US President Donald Trump's upcoming visit to India: There will be multi-layered security. Sister agencies will also help Police in security arrangements.
12:45 pm: Nitesh Patel, Additional Commissioner (Enforcement): 20 teams from Commercial Tax Department conducted raids at several locations in connection with 20 Bangalore Turf Club bookies, in Bengaluru, today.
12:40 pm: West Bengal CM Mamata Banerjee: People are being jailed but Central agencies have not been able to prove their involvement or conclude what crime they committed. If someone commits a crime, they must face action. But we still don't know what crime did Tapas Pal & others commit.
12:35 pm: West Bengal CM Mamata Banerjee on the death of former TMC MP Tapas Pal: Central govt's pressure has claimed so many lives. Three people died due to this pressure by the agencies. Sultan Ahmed (former TMC MP), TMC MP Prasun Banerjee's wife passed away and now Tapas Pal.
12:30 pm: CBI vs CBI alleged graft case: Court while adjourning the hearing for 28th March directs the then investigating officer, Ajay Kumar Bassi to appear before the Court on the next date of hearing to explain the case diary maintained by him during his investigation period.
12:25 pm: CBI vs CBI alleged graft case: The Court while considering the recently filed charge sheet asked CBI, 'Why no lie-detector test or any psychology test was conducted on Rakesh Asthana during the probe.
12:23 pm: Delhi: Chief Minister Arvind Kejriwal will meet Union Home Minister Amit Shah at North Block today, as a courtesy call.
12:20 pm: BJP leader GVL Narasimha Rao: We can see a connection emerging between Congress' idea of Hindu terror and LeT & ISI's 26/11 strategy.Was someone from India helping ISI as handler to give terrorists Hindu identity?Was Digvijaya Singh working as handler?Congress should answer this.
12:15 pm: Tamil Nadu Chief Minister Edappadi K. Palaniswami in State Assembly: Our state govt will celebrate former CM J. Jayalalithaa's birthday on 24th February as 'State Women Children Protection Day', as she had worked for women&children and had launched many schemes for them.
12:10 pm: Government has appointed Former Indian Coast Guard Chief Rajendra Singh Member to the National Disaster Management Authority. He was the first cadre officer of the Coast Guard to have been appointed as the Director General of the maritime force.
12:00 pm: Jharkhand: Police today raided the residence of BJP MLA Dulu Mahato, in Dhanbad in connection with cases of land acquisition, Arms Act and molestation. SSP Dhanbad says, "He managed to escape. 4 of his supporters arrested. Raids being held at several places to arrest him."
11:55 am: Central Reserve Police Force (CRPF): Encounter between Commando Battalion for Resolute Action (CoBRA) and naxals underway in Chintagupha, Sukma. Body of a woman naxal recovered.
11:50 am: Congress leader Adhir Ranjan Chowdhury: Terrorists always camouflage. They do not carry out attacks with their actual identity. It was the UPA government which revealed everything about the attack. Ajmal Kasab was later hanged during UPA rule.
11:45 am: AR Chowdhury, Congress, on Union Minister Piyush Goyal's remark 'Congress tried to raise false bogey of Hindu terror' post 26/11: There was a different background when 'Hindu terror' word was coined. Mecca Masjid blast had taken place&Pragya Thakur,others were arrested then.
11:35 am: 2016 JNU sedition case: Delhi Court asked state Government to file a status report and Delhi police to send another reminder to the government of Delhi as sanction for prosecution has not been granted by them. Matter adjourned for 3rd April.
11:25 am: Sukma: Central Reserve Police Force (CRPF) defused an Improvised explosive device (IED) planted by naxals near Golabekur, earlier today.
11:20 am: Chennai: People march towards the State Secretariat from Walajah Road to protest against the Citizenship Amendment Act, National Register of Citizens & National Population Register.
11:15 am: Congress MLA PT Thomas on findings of CAG report that 25 rifles &12061 live cartridges are missing from Special Armed Police Battalion in Kerala Police: CM's approach to these allegations is very suspicious. He should reveal whether the govt is aware of these incidents or not. If the fraud was committed with the knowledge of the government, the Chief Minister is not entitled to remain in this position for even a minute. If the CM is unaware, Kerala DGP Lokanath Behera should be removed from the post of DGP and this case should be investigated by a national agency like the CBI.
11:10 am: Tamil Nadu: Deputy Chief Minister O Panneerselvam reaches the State Assembly in Chennai to attend the ongoing Budget session.
11:00 am: Tamil Nadu: People march towards the State Secretariat from Walajah Road to protest against the Citizenship Amendment Act, National Register of Citizens & National Population Register. The heavy police force has been deployed in view of the ongoing Assembly session.
10:45 am: Indo-Tibetan Border Police (ITBP): The last batch of six people (who came from Wuhan, China) at ITBP quarantine facility in Chhawla, Delhi leaves for their homes after completing all the #Coronavirus screening. All 406 people have been discharged from the ITBP camp now.
10:40 am: CBI vs CBI alleged graft case: Court also interrogated CBI regarding the investigation details. The Court is considering the chargesheet filed by CBI recently, which gave a clean chit to its officials.
10:35 am: CBI vs CBI alleged graft case: A special court adjourns the hearing on CBI chargesheet for 12-noon toady and has asked the CBI to get the case diary in connection with the case.
10:30 am: Government has also approved the appointment of Krishna Vatsa (Policy Advisor, Disaster Recovery,Climate Change&Disaster Risk Reduction, UNDP), Rajendra Singh (former DG, Coast Guard) & Lt. Gen. (Retd.) Syed Ata Hasnain as Members of National Disaster Management Authority (NDMA).
10:20 am: Government has approved the appointment of Kamal Kishore as a Member of the National Disaster Management Authority (NDMA), for a fresh term of 5 years.
10:10 am: Karnataka: Bengaluru City Crime Branch (CCB) raided a spa in Koramangala area today and rescued 6 girls. The owner of the spa is absconding. Manager of the spa has been arrested.
10:00 am: The first meeting of Ayodhya Ram Temple Trust will be held later today in Delhi. Uttar Pradesh Additional Chief Secretary and Principal Secretary Home Awanish Kumar Awasthi will be present at the meeting.
9:45 am: Director-General of Police (DGP) Office, Andhra Pradesh: Changes will be done in security of former CM N Chandrababu Naidu (in file pic), as per Security Review Committee's decision. As of now, no changes have been done in his existing security; at present, he has Z plus security
9:30 am: Madhya Pradesh: A primary school in Khand, Shahdol is functioning without a building.District Education Officer says,"I'm not aware of it. Buildings have been constructed for most of the schools in district.If there is a school without building,we'll try to construct one for it".
9:15 am: Himachal Pradesh: Forest fire breaks out in Chaura area of Kinnaur district. More details awaited.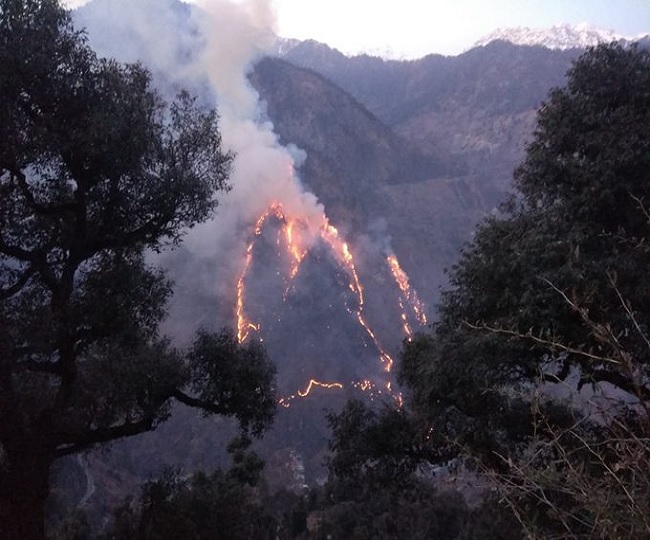 8:55 am: Andhra Pradesh: Indian Navy's Annual Refit Conference (ARC) & Annual Infrastructure Conference (AIC) commenced at Headquarters Eastern Naval Command in Visakhapatnam yesterday.
8:35 am: BJP General Secretary Ram Madhav: 'Namaste Trump' in Ahmedabad will be a grand event. People-to-people contact has always been an important part of India-US relations and making the event a part of US President Donald Trump's visit is reflection of that.
8:20 am: Home Secretary Ajay Bhalla to appear before Parliamentary Committee of Home affairs today on demands for grants (2020-2021) of Home Ministry pertaining to Union Territories (UTs) followed by a discussion.
8:00 am: US President Donald Trump in Washington on his visit to India: I happen to like PM Modi a lot. He told me we will have 7 million people between the airport and the event. It's going to be the largest stadium in the world. It's going to be very exciting.
7:45 am: US President Donald Trump in Washington: We can have a trade deal with India, but I am really saving the big deal for later, may be before elections. But we will have a very big deal with India.
7:30 am: J&K: The 3 terrorists killed in encounter in an operation by the Army, CRPF and J&K Police in Tral of Pulwama district., have been identified as Jangeer Rafiq Wani, Raja Umar Maqbool Bhat&Uzair Amin Bhat. All 3 terrorists belong to the terror outfit 'Ansar Ghazwa ul Hind'.
7:20 am: China virus death toll surges to 2,000, according to the government: AFP news agency
7:10 am: Delhi High Court to hear today a petition seeking Uniform Civil Code (UCC) across the country. Centre's reply has been sought on the matter.
7:00 am: Mumbai: Body of the 19 year old girl who fell into an open drain at Adarsh Nagar in Andheri West, yesterday, has been recovered & sent for postmortem.
Posted By: Talib Khan