Breaking News, Latest Updates Highlights of February 15
Stay tuned for all the LIVE updates of February 15.
Updated: Sat, 15 Feb 2020 05:12 PM IST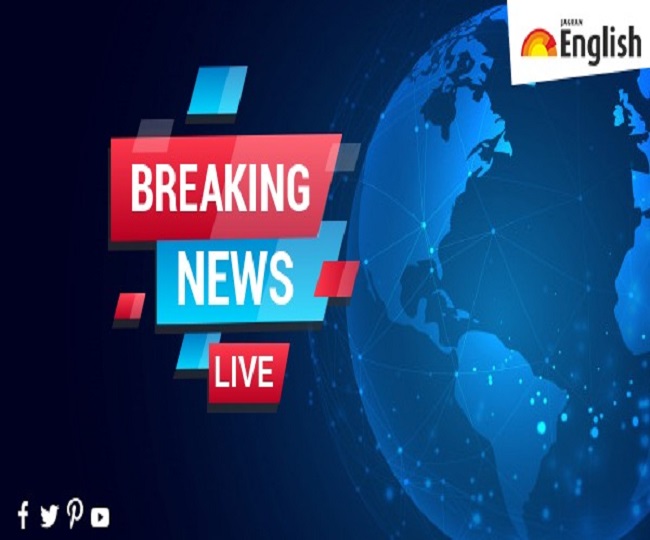 New Delhi | Jagran News Desk: At Jagran English, we focus on all the top news stories of the day and keep our readers updated about all the real-time breaking news, trends and brief insights about what's happening around India and around the world. Here we provide you a 360-degree coverage across all genres whether its India, World, Business, Lifestyle, Entertainment or Sports.
Here are the Highlights:
5:45 pm: Maharashtra | Actor Sushant Singh participates in a protest rally against Citizenship Amendment Act and National Register of Citizens at Azad Maidan in Mumbai.
5:15 pm: CPI General Secretary D Raja writes to Bihar CM Nitish Kumar, asking him to provide adequate protection to former JNUSU president and party member Kanhaiya Kumar and Jan-Gan-Man yatra, and also to take action against the culprits who attack Kanhaiya Kumar and the yatra.
5 pm: Karnataka | Elderly woman from Tamil Nadu reunites with daughter & son after 14 years at Mangaluru's White Doves destitute home. Corrine Rusquinha, founder of White Doves, says, "Mary only knew her name when she came here 10 years ago. Recently, she told us about her home town."
4:18 pm: Maharashtra | BJP president JP Nadda to hold a meeting with members of State Executive Committee of the party, in Mumbai tomorrow.
3:45 pm: Delhi | Members of Jamia Coordination Committee protest outside Tamil Nadu House against alleged police action against anti-CAA protesters in Chennai yesterday. They were later detained by the Delhi Police.
3:28 pm: Indo-Tibetan Border Police | All 406 inmates at quarantine ITBP centre, Chhawla, including 7 children are well. They will be released next week if the result of the final samples come negative.
3:19 pm: Ahmedabad DCP Vijay Patel: Over 10,000 police personnel including 25 IPS officers, 65 ACPs, 200 police inspectors and 800 sub-inspectors will be deployed during US President Donald Trump, his wife Melania Trump and Prime Minister Narendra Modi's visit to Ahmedabad on February 24.
We are coordinating with US Secret Service & SPG to lay out a full proof security plan. Teams of Bomb Detection & Disposal Squad sanitizing venues where the two leaders will visit. We are checking backgrounds of 1.2 lakh participants of the 'Kem Cho, Trump' event.
3:14 pm: Maharashtra | Fire breaks out on the first floor of Lake City Mall, Kapurbawdi near Balkum Fire Station in Thane (West). Fire-fighting operation underway. No casualty or injury reported till now.
3:00 pm: Dhananjay Kumar, Spokesperson, Air India | The aircraft that was scheduled to operate AI 825 to Srinagar was observed to have certain marks towards the empennage (Tail) area. The aircraft has been withdrawn for detailed investigation.
2:50 pm: Bhawna Jat from Rajasthan has qualified for 2020 Olympics in the 20km race walk category. She says, "I am very happy that I have qualified for the Olympics. I will work hard and keep my performance consistent to win a medal there".
2:30 pm: Congress leader Jyotiraditya Scindia | It was a productive meeting and we will take forward the work positively.
2:20 pm: Congress leader Jyotiraditya Scindia: It was a productive meeting and we will take forward the work positively.
2:12 pm: Gujarat CM Vijay Rupani on 68 female students in Bhuj asked to remove inner-wear to prove they were not menstruating: Government has taken the incident very seriously and issued orders to home department & education department to take strict action. FIR was lodged yesterday.
1:30 pm: Delhi CM designate Arvind Kejriwal has invited cabinet minister designates for dinner today, to discuss government's priorities and tasks for the coming 3 months, and to focus on the roadmap to make Delhi a global city.
1:10 pm: Finance Minister Nirmala Sitharaman on agriculture credit target | Credit limit has been expanded. We expect the demand to grow & the credit requirements to meet up with it. I am closely monitoring banks & their extension of credit facility, particularly to the rural areas.
1 pm: Karnataka | Congress leader Siddaramaiah has also been detained by the police near Race Course Road, Bengaluru.
12:50 pm: PM Modi chairs CSIR meeting, suggests measures to enhance collaboration in R&D
12:45 pm: Bengaluru | Karnataka Congress leaders Dinesh Gundu Rao, Rizwan Arshad, & K Suresh detained by police after they tried to take out a protest march to the CM's office. Congress is protesting against Bidar sedition case, alleging misuse of police department by the state government.
12:40 pm: RBI Governor | Monetary Policy Framework is in operation for the last 3yrs. Internally, we are reviewing & analysing how the MPC framework has worked. At an appropriate time,if required, we'll have dialogue and discussion with the govt. At the moment it is under review within RBI.
12:35 pm: Bharatiya Janata Party President JP Nadda summons Union Minister Giriraj Singh over his recent controversial remarks.
12:25 pm: RBI Governor Shaktikanta Das: We have given growth projection of 6% for the next year, which is in line with Economic Survey projection
12:10 pm: Manish Sisodia, AAP | Many people from different sectors like teachers, heads of the schools, a school peon, students who befitted from Jai Bheem scheme, Mohalla clinic doctors, bike ambulance drivers, Signature Bridge architect etc. to share the stage with CM at oath-taking ceremony.
12:05 pm: Aam Aadmi Party leader Manish Sisodia addresses the media.
11:52 am: Ahmedabad | Mohan Bhagwat inaugurates new 5-storey Gujarat's RSS headquarters in Ahmedabad, built at cost of Rs 5 crore.
11:40 am: Lucknow | Police have arrested Lucknow Bar Association's General Secretary Jitu Yadav last night in connection with a crude bomb explosion in Lucknow Court on 13 February. Two lawyers were injured in the incident.
11:20 am: K Surendran appointed as president of Kerala Bharatiya Janata Party (BJP) by party president J P Nadda.
BJP President JP Nadda appoints Dal Bahadur Chauhan as BJP State President, Sikkim.
Vishnu Dutt Sharma appointed as president of Madhya Pradesh Bharatiya Janata Party (BJP) in place of Rakesh Singh.
10:53 am: Chennai| People hold protest against Citizenship Amendment Act (CAA) and National Register of Citizens (NRC) at Washermanpet; Last night, a scuffle broke out between police & protestors who were demonstrating here. Over 100 protestors were detained.
10:40 am: Meeting of Madhya Pradesh Congress Coordination Committee scheduled to be held today. MP CM Kamal Nath and party leaders Jyotiraditya Scindia, Digvijay Singh, Deepak Babaria, AICC Incharge, Meenakshi Natrajan and Jitu Patwari to attend the meeting.
10:25 am: Prime Minister's Office (PMO) | PM Modi, chaired a meeting of the Council of Scientific & Industrial Research (CSIR) society in New Delhi. PM was given an overview of work done by CSIR. He appreciated the tasks undertaken & also gave his suggestions to chart out a future road map.
Prime Minister Narendra Modi listed 5G, artificial intelligence and affordable and long-lasting batteries for renewable energy storage as some of the emerging challenges which the scientists need to focus on.
10:10 am: Delhi | CBSE Class 10 and Class 12 Board exams begin today
9:50 am: Coronavirus death toll in China reaches 1,523, confirmed cases over 66,000
9:30 am: UEFA bans Manchester City from Champions League for two seasons.
9:01 am: Delhi Traffic Police issues advisory ahead of swearing-in- ceremony of Delhi Govt. scheduled at Ram Leela Ground tomorrow.
8:45 am: External Affairs Minister, S Jaishankar at Munich Security Conference, Germany | There are countries where it is a positive assertive nationalism, in some cases it is more insecure nationalism. The fact is, a more nationalistic world is obviously a less multilateral world.
United Nations is far less credible than it has been in history, which is not surprising because when you think about it, there are not too many things which are 75 years old & still as good as they were. Clearly there is something that needs to be done there.
8:25 am: US President Donald Trump ahead of his India visit, tweets, "Great honor, I think? Mark Zuckerberg recently stated that "Donald J. Trump is Number 1 on Facebook. Number 2 is Prime Minister Modi of India." Actually, I am going to India in two weeks. Looking forward to it!".
8:15 am: First phase of Census-2021 to be conducted in Haryana from May 1-June15.
7:40 am: Directorate of Education, Delhi: All Heads of Schools are requested to attend oath ceremony of Delhi CM on Feb 16 along with 20 teachers including Vice Principals, Entrepreneurship Mindset Curriculum Coordinators, Happiness Coordinators&Teacher Development Coordinators.
7:20 am: China reports 139 more virus deaths in the hard-hit province: AFP news agency.#Coronavirus
7:10 am: An MBA student was allegedly abducted and gang-raped by four men. Police say, "the victim was rescued by Police from Siyana in Bulandshahr. A case has been registered & investigation is underway."
Posted By: James Kuanal