Breaking News, Latest Updates Highlights of February 11
Breaking News, Latest Updates Highlights of February 11
Updated: Thu, 11 Feb 2021 04:06 PM IST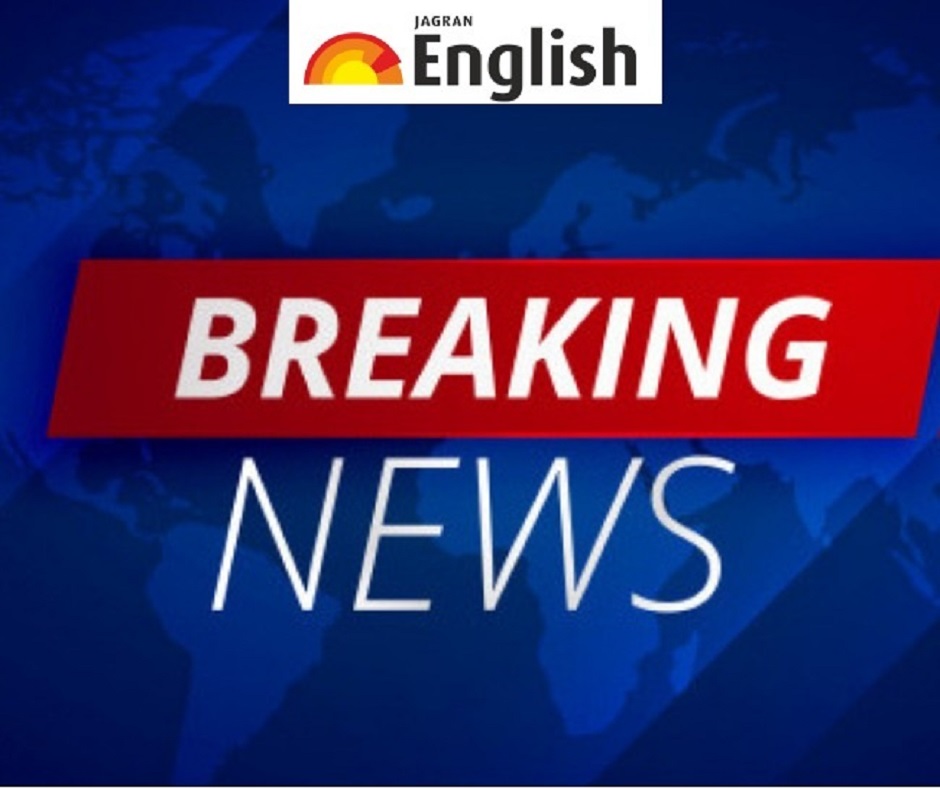 New Delhi | Jagran News Desk: From the raging farmers' protest on the outskirts of Delhi to the high voltage West Bengal Assembly Elections 2021 to Parliament Budget Session, we at English Jagran focuses on all the top news of the day to make sure our readers get a 360-degree coverage in all genres to stay updated with all the top news of the day.
Here are the LIVE Updates from February 11:
16:07 pm: Blackbuck Poaching Case: Jodhpur District and Sessions Court in Rajasthan dismisses the plea of the Central Government, it was alleged that Salman Khan had presented false affidavit in connection with Arms Act. Centre's plea was earlier dismissed by lower court.
15:22 pm: Tamil Nadu Assembly tenure due to expire on May 24, 2021. Elections are due for 234 Assembly constituencies; General: 188, SC: 44 and ST: 02. Election Commission committed to COVID- safe elections with special focus on participation of new voters and women, says CEC Sunil Arora.
Some parties recommended that polling hours should be extended. So, due to social distancing norms, we have decided to extend polling time by 1 hour. Details will be divulged when we actually announce the elections, he added.
14:09 pm:
#WATCH | Even when EVMs were there, Congress govt was elected in Punjab, Rajasthan. Often several parties blame EVMs when they lose polls but when they win, then everything is fine. I have full faith in EVMs: Maharashtra Deputy CM Ajit Pawar pic.twitter.com/eOo13PR7Hw

— ANI (@ANI) February 11, 2021
13:23 pm: All schemes of Narendra Modi that you and your nephew have stopped now, you will not be able to stop after May as you won't remain the CM, says Amit Shah in Coochbehar.
13:20 pm: I am promising that till the time election ends Mamata didi will also say,'Jai Shri Ram', says Union Home Minister Amit Shah in Coochbehar.
12:51 pm: Uttarakhand Floods | We were undertaking rescue operation in the big tunnel to remove debris till yesterday. We have also started drilling in a smaller diameter tunnel to see what is inside. But it has been suspended temporarily as the machine broke down, says Uttarakhand DGP Ashok Kumar.
We are preserving DNA samples of the recovered bodies. Of 34 dead bodies recovered, 10 have been identified so far, he added.
12:50 pm: Sukhdev Singh, one of the accused arrested in connection with 26th January Delhi violence was present in Red Fort premises till 10 pm. He later went to Singhu border after which he went to Punjab. Crime Branch to verify his claims: Delhi Police sources
12:06 pm: Our government gave Bharat Ratna to Pranab Mukherjee, who was our political rival, honoured Tarun Gogoi, others for their service to nation, tells PM Modi to BJP MPs.
12:01 pm: We value consensus in politics. I had said in Parliament, government may run with majority but nation runs with consensus, tells PM Modi to BJP MPs.
11:59 am: In 1965, during the Indo-Pak war, India had to depend on foreign countries for weapons. Deendayal Ji had said at that time that we need to build an India that is self-reliant not just in agriculture, but also in defence and weaponry, says PM Modi.
Today, India is witnessing defence corridors being made, Made in India weapons and fighter jets like Tejas, added PM Modi.
11:20 am: Supreme Court declines to grant bail to activist Akhil Gogoi who was arrested under UAPA during anti-CAA protests in Assam, reports ANI.
11:00 am: A petition has been moved in Delhi High Court seeking direction to Centre and Delhi Government to arrange and facilitate COVID-19 vaccination to all prisoners who were out on bail, reports ANI.
10:31 am: Delhi Police's Economic Offences Wing has registered a case against Haryanvi singer and dancer Sapna Choudhary and others on charges of cheating and breaching of trust among others.
9:53 am: India reports 12,923 new COVID19 cases, 11,764 discharges, and 108 deaths in the last 24 hours, says Union Health Ministry
Total cases: 1,08,71,294
Total discharges: 1,05,73,372
Death toll: 1,55,360
Active cases: 1,42,562
Total Vaccination: 70,17,114
9:35 am: Sensex down 46.99 points, currently trading at 51,262.40; Nifty up by 8.00 points, currently at 15,114.50
9:02 am: Due to technical issue at Jogeshwari station, all up and down suburban train services between Churchgate to Virar stations are running late by 10 to 15 minutes, says Divisional Railway Manager, Mumbai Division, Western Railway.
8:45 am: Uttarakhand Floods | Drilling operation started by rescue teams at 2:00 AM today to peep into tunnel 12 to 13 meters below: ITBP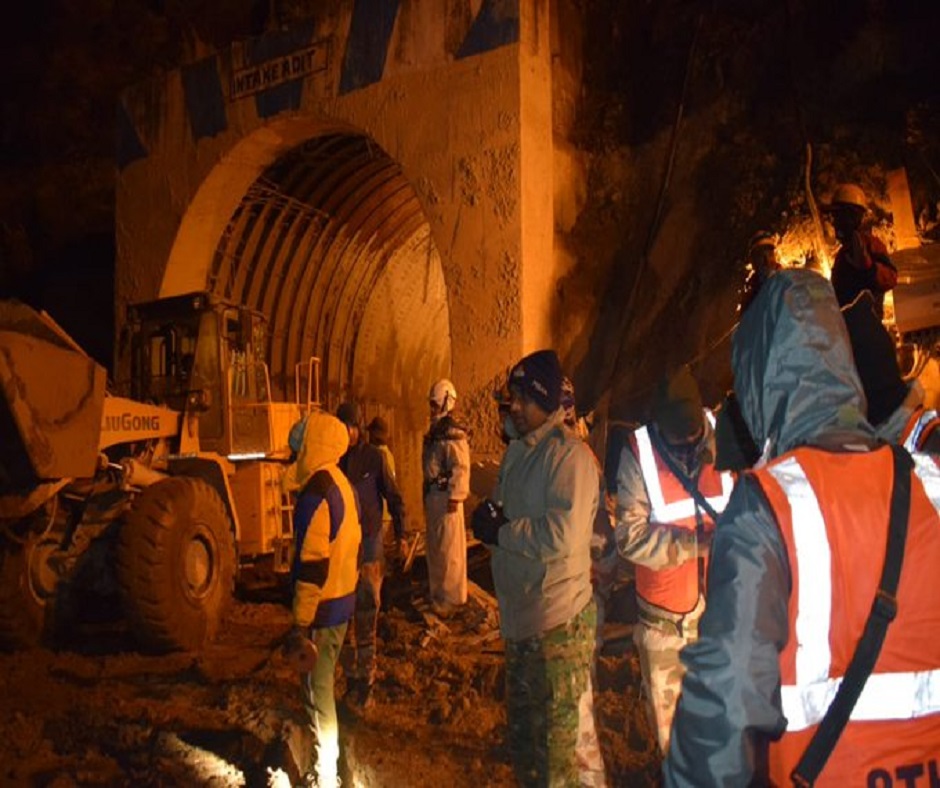 8:21 am: Delhi's air quality continues to remain in 'very poor' category, with overall air quality index standing at 320, says System of Air Quality and Weather Forecasting and Research
7:56 am: President Joe Biden, spoke today with President Xi Jinping of China. President shared his greetings with Chinese people on Lunar New Year. President affirmed his priorities of protecting American people's security, prosperity and preserving a free and open Indo-Pacific, says White House.
7:30 am: She (Mamata Banerjee) considers herself a Royal Bengal Tiger. Real tigers don't call themselves tiger. Now her situation is that of a cat. Even her party members and administrative officers don't fear her, says West Bengal BJP chief Dilip Ghosh
7:30 am: Dense to very dense fog observed in many pockets over Punjab; in isolated pockets over east UP; moderate to dense fog observed in isolated pockets over Haryana, Saurashtra and Kutch and north Rajasthan and shallow to moderate fog in a few pockets over Delhi and west UP, says Indian Meteorological Department
7:25 am: Mizoram reported two cases of COVID-19 yesterday, taking total active cases to 22, says state government
Posted By: Aalok Sensharma