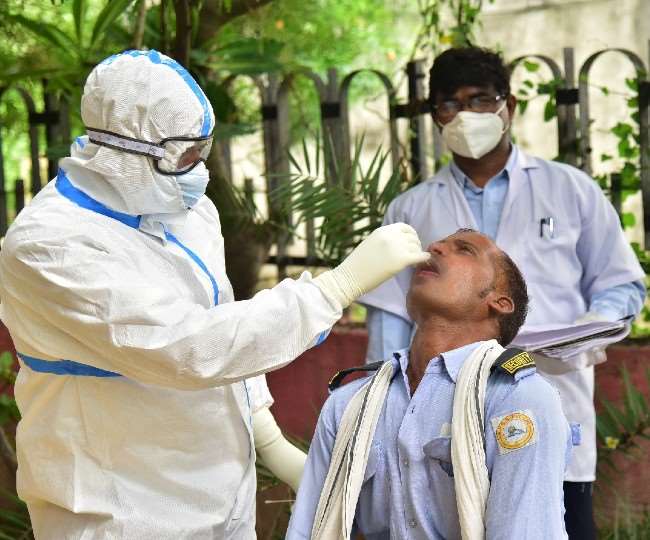 New Delhi | Jagran News Desk: In our today's 'Breaking News, Latest Updates' blog at English Jagran, we will continue our focus on the COVID-19 pandemic and the Omicron variant that was detected in South Africa last week. Till now, India has reported just three cases of Omicron, but the tally is expected to rise as the genome sequencing of several suspected cases is yet to be done.
Amid this, the Centre has urged people not to panic, but to take all necessary precautions, including usage of facemasks. Meanwhile, the World Health Organisation (WHO), which has Omicron as a 'variant of concern', has urged Asia-Pacific countries to boost up their health infrastructure and increase vaccination to tackle Omicron.
Here are the highlights of the day:
15:07 hours: Hybrid immunity in Covid means a (combined) immunity acquired through both the infection and vaccination. When these two work together it's called hybrid immunity, says Bibinagar AIIMS Executive Director Dr Vikas Bhatia.
People who have been exposed to Covid may have developed immunity to Covid. They might have also received vaccination. Hence, together, it is called hybrid immunity, he added.
14:48 hours: BREAKING: Jamnagar man who returned from Zimbabwe found infected with Omicron variant of COVID-19, says Gujarat health department
14:03 hours: We have a preliminary report on Omicron, I've given directions on cluster management in schools, colleges and apartments. I have also instructed BBMP (Bruhat Bengaluru Mahanagara Palike) commissioner to look into gathering in apartments' common areas, says Karnataka Chief Minister Basavaraj Bommai.
13:37 hours: Also Read - Omicron Scare: Int'l passengers in Mumbai to receive 'health-monitoring' calls 5 times a day; know why
13:01 hours: Mall visitors in Bengaluru being asked for their complete vaccination certificates before entry into the mall as per the Karnataka government rules.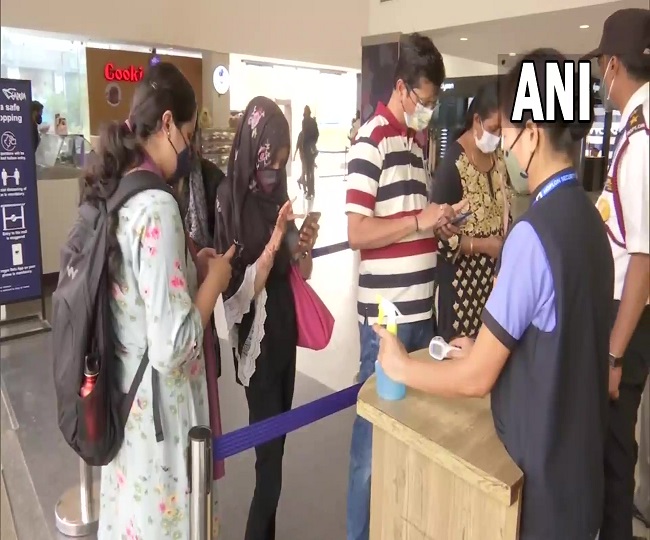 12:18 hours: Also Read - Omicron Scare: Unvaccinated people banned from entering hotels, malls in Madurai as India prepares for new COVID variant
12:01 hours: Just In: BCCI secretary Jay Shah has announced that Indian cricket team will tour South Africa for three Tests and as many ODIs despite fears over Omicron.
11:28 hours: We're alert about people returning from 'at risk' countries and have prepared an action plan for it. The airport authorities have been directed to inform our disaster control room on arrivals from these countries. 10 ambulances will be kept on stand by in each ward, says Mumbai Mayor Kishori Pednekar.
We are expecting the results of the samples sent for genome sequencing. The samples of 288 foreign returnees were sent for genome sequencing, she added.
11:04 hours: A South Africa returnee has been booked for violating home quarantine protocol. She had returned on December 1, her RT-PCR report was negative. On December 2, she broke home quarantine protocol and checked into a hotel. Her repeat sampling is due on December 8, says Chandigarh Health Secretary Yashpal Garg.
The local administration has been asked to direct hotels to ask for the 15-day travel history of international travellers, he added.
10:48 hours: Just In: India reports 8,603 new COVID-19 cases,415 deaths and 8,190 recoveries in the last 24 hours. Active caseload in India currently stands at 99,974, says Union Health Ministry.
10:30 hours: Also Read - 'Omicron doomsday': Kanpur man strangles wife, smashes children to death amid 'fears' over new COVID-19 variant
10:07 hours: As per Omicron guidelines, everyday CEO, MIAL will send a single line list of international travellers arriving in Mumbai in the preceding 24 hours, to disaster management unit, which will further forward it ward-wise to Ward War Rooms and Medical Officer of Health, says Brihanmumbai Municipal Corporation.
9:50 hours: 25 India Reserve Battalion (IRB) jawans, who were found COVID-positive during an antigen test done by a government hospital of Ramnagar, Nanital, were found COVID-negative on the 2nd day upon re-examination by the IRB hospital. Legal action will be taken, says DGP Ashok Kumar.
9:38 hours: One week's time has been given to people to get at least one dose of COVID-19 vaccine, failing which those unvaccinated people to be not allowed to enter public places like hotels, shopping malls and other commercial establishments, Madurai District Collector Aneesh Sekhar says.
9:02 hours: October deadliest month of COVID-19 pandemic in Russia with nearly 75,000 deaths, reports AFP.
8:30 hours: Cumulative number of COVID-19 vaccine doses administered in India crosses 126 crore, as per the data provided by the Union Health Ministry.
7:49 hours: Also Read - India pins hopes on 5 COVID-19 vaccines for children to avoid a possible third wave
7:30 hours: West Bengal reports 608 COVID-19 cases, 13 fatalities. Infection tally rises to 16,18,016, death toll 19,523. The state now has 7,670 active cases of the disease, says state health department.
7:15 hours: Canada has confirmed 15 cases of Omicron variant of coronavirus and severe illness trends across the country could start to rise again, public health officials have said, reports Reuters.
7:10 hours: A man, who returned from the UK on November 21, tested positive for COVID-19 on November 26. Samples of his mother and house help have been sent for testing. The man's sample has been sent for genome sequencing, says Kozhikode District Medical Officer Dr Ummer Farook.
7:05 hours: 13 out of 297 foreign returnees have given wrong mobile numbers and addresses to the administration. The details that they provided to us have been given to LIU (Local Intelligence Unit) to find out their whereabouts, says Meerut CMO Dr Akhilesh Mohan.
7:00 hours: Hello and welcome to the 'Breaking News, Latest Updates' blog of English Jagran. Here you can catch all the LIVE Updates of the day.