Breaking News Latest Updates, Highlights of Dec 30
Breaking News Latest Updates, Highlights of Dec 30
Updated: Wed, 30 Dec 2020 05:18 PM IST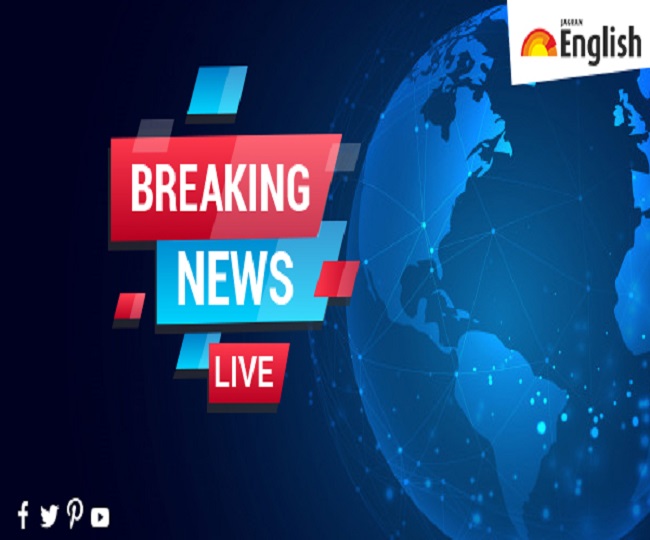 New Delhi | Jagran News Desk: Each and everything that happens around us impacts in some way and that's why it becomes important for us to know what's happening around the world. Thus at English Jagran, we provide our readers with 360-degree coverage in all genres to give them a brief insight about what's happening around the world.
Here are the Highlights of December 30:
4:10 pm: Guided by PM Narendra Modi's vision of Security & Growth for All in the Region (SAGAR), India donated 15 tons of flood relief humanitarian assistance and disaster relief material to Cambodia: Embassy of India in Cambodia
3:55 pm: Union Cabinet approves modified scheme to enhance ethanol distillation capacity in the country for producing 1st Generation (1G) ethanol from feedstocks such as cereals (rice, wheat, barley, corn & sorghum), sugarcane, sugar beet etc: Union Minister Dharmendra Pradhan
3:45 pm: Govt of India extends suspension of scheduled commercial international flights till Jan 31, 2021; restrictions not to apply on special flights and international air cargo operations.
3:30 pm: Union Cabinet approves Industrial Corridor nodes at Krishnapatnam & Tumakuru under CBIC. Multi-Modal Logistics Hub & Multi-Modal Transport Hub (MMTH) at Greater Noida also approved: Union Minister Prakash Javadeka
3:15 pm: Union Cabinet approves export of Akash Missile System. "The export version of Akash will be different from System currently deployed with Indian Armed Forces," tweets Defence Minister Rajnath Singh
3:00 pm: Why don't the Modi govt take the media to Ladakh and to Depsang valley like senior media persons covered the Kargil war?: AIMIM chief Asaduddin Owaisi
2:30 pm: The kind of ammunition terrorists used against the forces throughout the night reflects that they were planning something huge near the National Highway. The identities of slain terrorists are yet to be ascertained: Major General HS Sahi (GoC Kilo Force) on Srinagar encounter
2:15 pm: Five members of the AITC Parliamentary Party have submitted the memorandum to the President, seeking the removal of West Bengal Governor Jagdeep Dhankhar. "He is sitting tight and refuses to sign a number of Bills passed by the West Bengal Legislative Assembly," it reads.
2:00 pm: Subject Expert Committee (SEC) of Drugs Controller of India to take a meeting to consider Serum Institute of India's application for emergency use approval of its COVID19 vaccine, says a government official
1:45 pm: "I'm discharged from Medanta Hospital today. Will stay at Home on oxygen support," tweets Haryana Minister Anil Vij On Dec 5, Vij announced he had tested positive for COVID. He was administered a dose of 'Covaxin' at a hospital in Ambala,as part of its 3rd phase trial, on Nov 20
1:20 pm: I-T Dept conducts searches at premises of hawala operators engaged in routing and handling of unaccounted cash in #Delhi region. Incriminating documents evidencing suppression of sales and bogus purchases in excess of Rs 1000 crores unearthed
1:00 pm: TMC MP Sukhendu Sekhar Ray sends a memorandum to the President, demanding the immediate removal of West Bengal Governor "We submit that the Governor has failed to preserve, protect, & defend the Constitution, & repeatedly breached law declared by SC," the memorandum reads.
12:30 pm: Health Secretary Rajesh Bhushan writes to all States to keep strict vigil to curb "super spreader" events in the wake of New Year celebrations.
12:20 pm: Maharashtra Government extends lockdown restrictions in the state till 31st January 2021, to prevent the spread of COVID19
12:15 pm: The arms and ammunition were kept hidden there by militant handlers from Pakistan and recovered after the disclosure by three militant associates arrested on Sunday, says SSP Poonch, Ramesh Angral.
12:05 pm: The Jammu and Kashmir Police and Army have recovered two pistols, 70 pistol rounds, and two grenades kept in bushes in Dabbi village of Balakote sector in Mendhar sub-division along the LoC: J&K Police
11:55 am: Such things should not happen. Our farmers from Punjab should think about this. The acts of vandalism should stop: Defence Minister Rajnath Singh on being asked about mobile towers vandalised in Punjab
11:35 am: Two more unidentified terrorists neutralised; total 3 terrorists neutralised so far, in Lawaypora area of Srinagar. Search underway: Kashmir Zone Police
11:16 am: Chhattisgarh: A constable of 19th Battalion Chhattisgarh Armed Force was injured in IED blast in Bijapur district today. He was shifted to Bijapur District Hospital and his condition is stable
11:00 am: Earthquake of Magnitude 4.7 on the Richter scale hit Islamabad, Pakistan at 11.03 am today: National Centre for Seismology
10:25 am: Minimum temperature of minus 1.5 degrees Celcius recorded in Churu, Rajasthan today: India Meteorological Centre
10:15 am: Karnataka: Counting of votes for Local Body elections underway at a counting centre in Shivamogga
10:10 am: Gurdaspur: Security forces have seized 10 packets of suspected heroin, three pistols and six magazines from two persons along the Pakistan border; further probe on
10:00 am: A B.Tech girl student died allegedly after she immolated herself in Lucknow yesterday; police investigation underway
9:45 am: Delhi: Fog engulfs parts of the national capital According to IMD, the minimum and the maximum temperature at Safdarjung is expected to be 3 degrees Celsius & 18 degrees Celsius today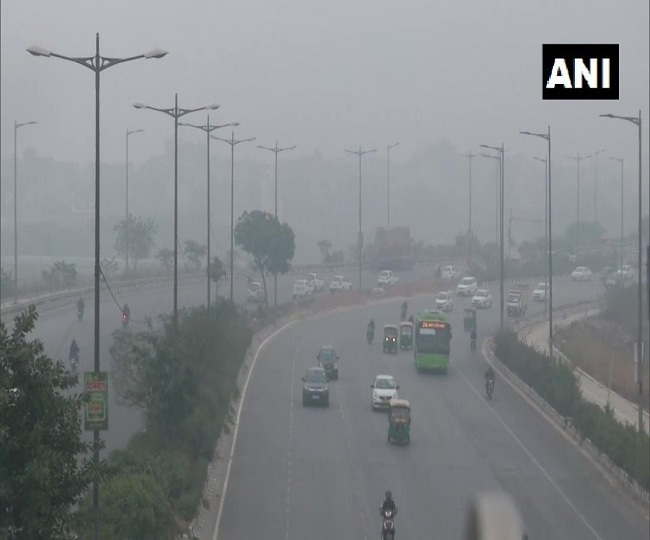 9:25 am: India reports 20,550 new COVID-19 cases, 26,572 recoveries, and 286 deaths in last 24 hours, as per Union Health Ministry Total cases: 1,02,44,853 Active cases: 2,62,272 Total recoveries: 9,83,4141 Death toll: 1,48,439
8:40 am: One terrorist neutralised in the ongoing operation in Lawaypora area of Srinagar: Kashmir Zone Police
8:05 am: Total 20 UK returnees to India have tested positive for the new COVID strain so far
7:55 am: No meaningful outcome of talks with China on LAC standoff, status quo remains: Rajnath Singh
7:45 am: It is necessary to follow all #COVID19 protocols. No events to be allowed in Lucknow without prior permission during New Year celebration. Gathering of more than 100 people will not be allowed: Abhishek Prakash, District Magistrate, Lucknow
7:30 am: Anglo-Indian women who reached Andhra Pradesh escaping isolation tested positive for UK strain of COVID
7:15 am: West Bengal: Several BJP workers were injured after they were attacked by alleged TMC workers at Bhutar More in Nandigram.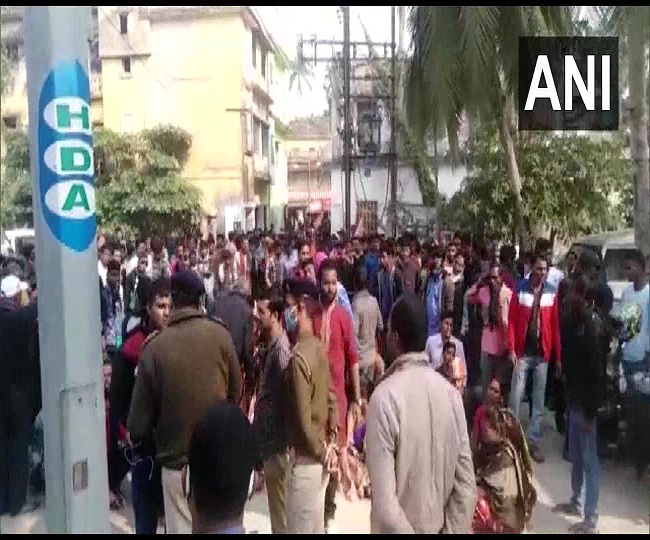 7:00 am: The coronavirus variant found in the United Kingdom has been discovered in Colorado (US), reports Reuters quoting state's governor
Posted By: Talib Khan