Breaking News, Latest Updates Highlights of December 3
Breaking News, Latest Updates Highlights of December 3
Updated: Thu, 03 Dec 2020 04:05 PM IST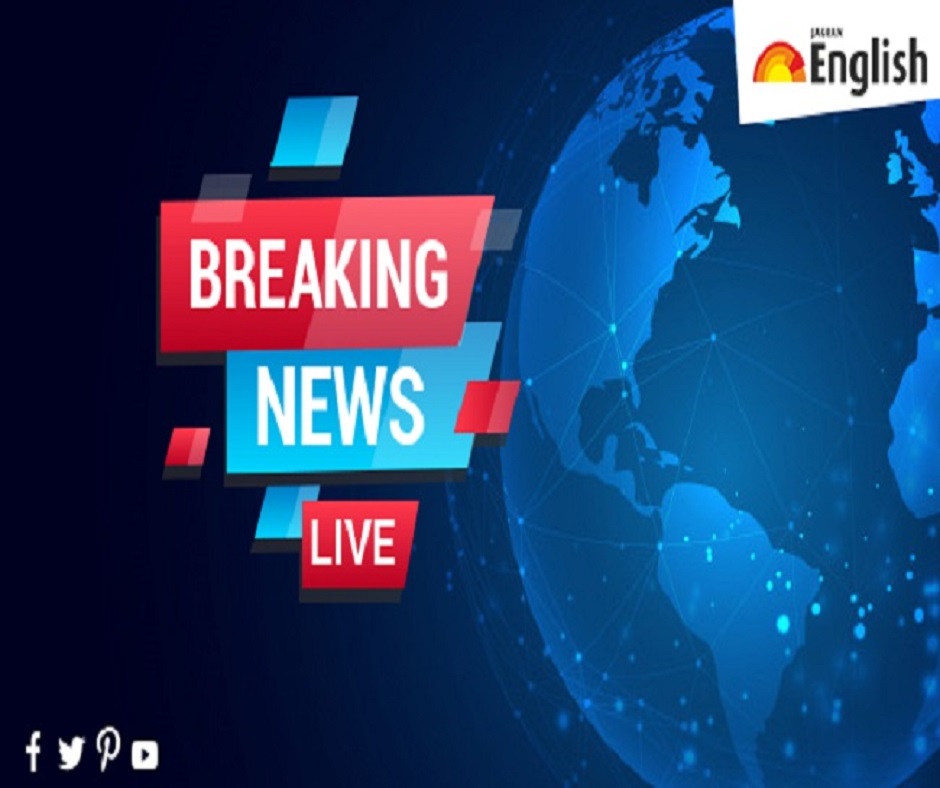 New Delhi | Jagran News Desk: Each and everything that happens around us impacts in some way and that's why it becomes important for us to know what's happening around the world. Thus at English Jagran, we provide our readers with 360-degree coverage in all genres to give them a brief insight about what's happening around the world.
Today our focus will be on the farmers' protest against the three agricultural acts. Amid the raging protests, Union Home Minister Amit Shah will likely meet Punjab Chief Minister Captain Amarinder Singh today. The meeting will likely take place around 9.30 am. The farmers have turned down the Centre's proposal of a special committee to resolve differences and are demanding the agricultural acts to be scrapped.
Here are the highlights of December 3:
16:05 pm: Parkash Singh Badal (former Punjab CM) fought for farmers for his entire life. He returned his award to send a strong message to the government. Farmers don't need these laws so why the Govt of India is forcing them on farmers?: Shiromani Akali Dal chief Sukhbir Badal
16:04 pm: CBSE Board Exams 2021: Here's when class 10th, 12th practical exams will be conducted
15:25 pm: Darbhanga: Enforcement Directorate conducts raid at the residential premises of PFI District President Md Sanaullah
15:24 pm: Bihar reported 571 new COVID19 infections on 2nd December, taking total active cases in the state to 6,073.
14:44 pm: Council for the Indian School Certificate Examinations has written to State CMs to allow schools to reopen partially for students of Classes 10th and 12th from January 4, 2021.
14:16 pm: In beginning, vaccine won't be available in sufficient doses to give to everyone. We need a priority list to see that we vaccinate those who've high chances of dying due to Covid. Elderly, people with comorbidities and front line workers should be vaccinated 1st: AIIMS Director Dr Randeep Guleria
13:50 pm: Delhi govt informs Delhi HC that it has collected over Rs 17 Cr as fine against over 2 lakh challans issued in respect of COVID violations. Delhi Govt also informed HC that Delhi Police has so far collected fine of over Rs 27 cr against over 5 lakh challans issued
13:40 pm: Delhi Police has arrested the 16th director of Garvit Innovative Promoters Ltd. The company allegedly cheated people from different states to the tune of Rs 42000 crores on the inducement of good returns in a Ponzi scheme 'Bike Boat': Economic Offences Wing, Delhi
13:03 pm: Andaman and Nicobar Command would be a part of the Maritime Theatre Command: Navy Chief Admiral Karambir Singh
12:27 pm: The Navy's activities are in close coordination and synergy with the Indian Army and Indian Air Force: Navy Chief Admiral Karambir Singh
12:27 pm: As of now, three Chinese warships are in the Indian Ocean region. The Chinese have been maintaining three ships since 2008 for anti-piracy patrols: Navy Chief Admiral Karambir Singh
12:26 pm: We have deployed the P-8I aircraft at various locations on the requirement of Army and Indian Air Force. In addition, we have deployed the Heron surveillance drones on the northern borders: Navy Chief Admiral Karambir Singh
11:50 am: India has reported more daily recoveries than the daily new cases during the past 24 hours. The active caseload has fallen under the 4.5% mark today. India's present active caseload consists of just 4.44% of total positive cases: Government of India
11:16 am: Just In: Bharatiya Janata Party wins the Dhule and Nandurbar local body by-elections in Maharashtra.
11:12 am: Gujarat government approaches the Supreme Court against the Gujarat High Court order that made it mandatory for those violating the face mask rule to do community service at COVID-19 centres
11:11 am: Supreme Court grants anticipatory bail to former Punjab Director General of Police Sumedh Singh Saini, in a case related to alleged abduction and murder of a junior engineer Balwant Singh Multani in 1991
11:11 am: Mumbai NCB has suspended two of its officers linked to the ongoing drug probe. They were probing the case of comedian Bharti Singh and her husband and Karishma Prakash. They were suspended after their failure to appear for bail application hearing of those being probed, reports ANI.
10:02 am: With 35,551 new COVID-19 infections, India's total cases rise to 95,34,965. With 526 new deaths, toll mounts to 1,38,648. Total active cases at 4,22,943. Total discharged cases at 89,73,373 with 40,726 new discharges in the last 24 hours: Health Ministry
9:33 am: Sensex up 110 points to reach 44,728; Nifty at 13,156
9:06 am: Total number of samples tested up to 2nd December is 14,35,57,647 including 11,11,698 samples tested yesterday: Indian Council of Medical Research
8:25 am: Cyclone Burevi to cross south Tamil Nadu coast between Pamban and Kanniyakumari during tonight and early morning tomorrow with a wind speed of 70-80kmph gusting to 90kmph, as per IMD
7:58 am: The state administration has deployed two teams of NDRF in Tamil Nadu's Kanniyakumari, Thoothukudi, Nagapattinam in wake of the Cyclone Burevi.
Three teams of NDRF have also been deployed in Tamil Nadu's Ramanathapuram and Tirunelveli.
7:42 am: The chilla border on Noida link road is closed for traffic due to farmers protests near Gautam Budh Dwar. Tikri border, Jharoda Border, Jhatikra Border are closed for any Traffic Movement. Badusarai Border is open only for two-wheeler traffic: Delhi Traffic Police
7:23 am: The Maharashtra government has cleared a proposal to rename all residential colonies having caste-based names. Cabinet Minister Aslam Sheikh said that during these caste-based colonies were established during British rule, to divide people and it has been now decided to rename them on people who undertook social service for the country.
7:19 am: Union Home Minister Amit Shah will likely meet Punjab Chief Minister Captain Amarinder Singh today at around 9.30 am.
Posted By: Aalok Sensharma