Breaking News, Latest Updates Highlights of December 28
Breaking News, Latest Updates Highlights of December 28
Updated: Mon, 28 Dec 2020 03:48 PM IST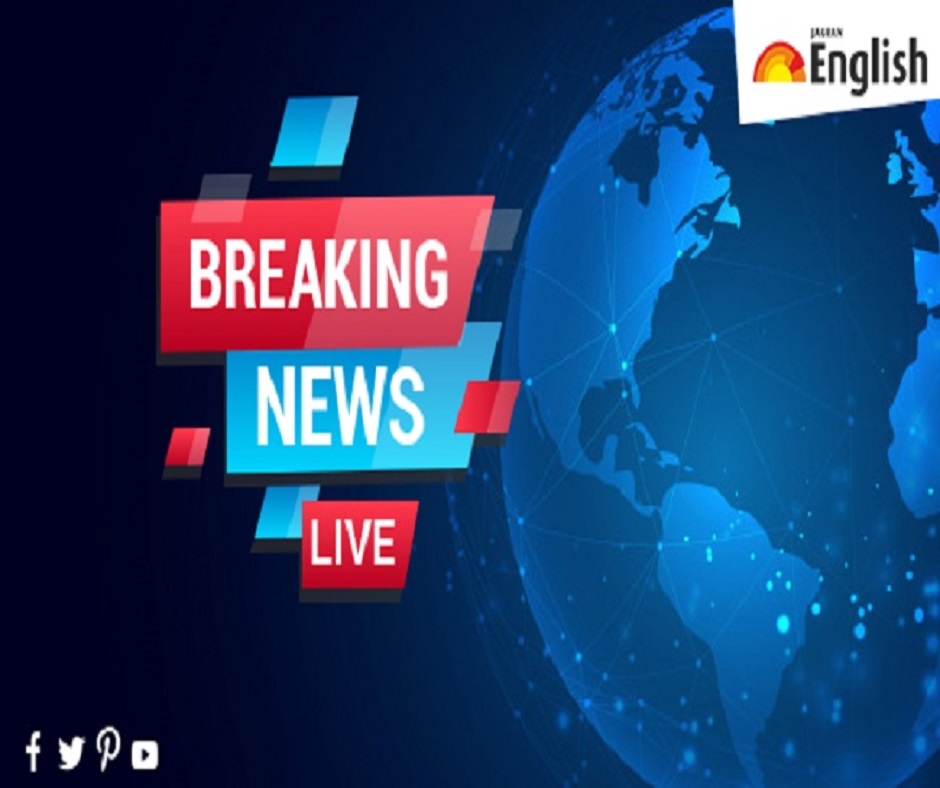 New Delhi | Jagran News Desk: Each and everything that happens around us impacts in some way and that's why it becomes important for us to know what's happening around the world. Thus at English Jagran, we provide our readers with 360-degree coverage in all genres to give them a brief insight about what's happening around the world.
Prime Minister Narendra Modi will inaugurate India's first driverless metro rail today in Delhi. The Delhi Metro Rail Corporation (DMRC) has said that PM Modi will inaugurate driverless train operations on its Magenta Line via video conferencing at 11 am today.
Here are the highlights of December 28:
15:47 pm: The anti-cow slaughter Ordinance has been passed by the Cabinet today. It will be forwarded to the Governor for approval: Karnataka Minister for Animal Husbandry Prabhu Chauhan
15:46 pm: It's so unfortunate for Congress that the person who has been its president and is also considered for the post is absent on the foundation day of the party. Nobody knows which country he is in. His absence raises several questions about him and his party: Madhya Pradesh CM Shivraj Singh Chouhan
14:23 pm: Assam Minister Himanta Biswa Sarma tables Bill in the state Assembly for repeal of provincialisation of Madrassa in the state.
14:22 pm: There will be a discussion on school reopening in Karnataka today. There is no need to panic as the new COVID19 strain from the UK doesn't have much effect: BS Yediyurappa, Chief Minister, Karnataka
13:41 pm: In Arunachal Pradesh, BJP has won 187 Zilla panchayats out of 242 Zilla panchayat seats. The party also registered victory in over 6,450 gram panchayats, and in Pasighat Municipal Council elections where Congress won only two seats: Union Minister Smriti Irani
12:54 pm: Telangana: Three persons including a Chinese woman were arrested in a case registered in Cyberabad pertaining to instant loan apps fraud, police said yesterday.
12:53 pm: Its a matter of great honour & joy for me that I'm here at Ferozshah Kotla Stadium, which has witnessed some historic cricket moments in the past: Home Minister Amit Shah addressing Delhi District Cricket Association (DDCA) event at Delhi's Ferozshah Kotla Cricket Ground
12:06 pm: Three Bangladeshi nationals, who infiltrated into India through West Bengal border, were arrested in Mumbai on Dec 26. They were residing in a chawl in Sakinaka area and had procured fake PAN and Aadhar cards. A court has sent them to police remand till Dec 29: Mumbai Police
11:40 am: First metro in the country was started with the efforts of Atal Ji. When our govt was formed in 2014, only 5 cities had metro services and today 18 cities have metro rail service. By 2025, we will take this service to more than 25 cities: PM Modi
'Make In India' is very important for the expansion of metro services. It reduces cost, savings foreign currency and provides more employment to Indian people: PM Modi
11:40 am: PM Modi inaugurates India's first driverless train on Delhi Metro's Magenta Line and launches National Common Mobility Card on the Airport Express Line.
The inauguration of the first driverless metro train shows how fast India is moving towards smart systems: PM Modi
10:47 am: Uttarakhand Chief Minister Trivendra Singh Rawat is being shifted to AIIMS, Delhi from Doon Hospital in Dehradun: CMO
As per his physician Dr NS Bisht, infection has been detection in his chest. Rawat tested positive for COVID-19 on December 18.
10:47 am: Five people, who returned from UK on December 15, have tested positive for COVID-19. One of their contacts has also been found positive. They have been placed under isolation: JC Pandey, nodal officer at State Covid Control Room, Uttarakhand
10:16 am: Minimum temperatures have fallen by 1-2 degrees Celsius over Punjab, Haryana and Delhi and by 3-5 degrees Celsius over Rajasthan during past 24 hours. Lowest minimum temperatures recorded at 8:30 am today is 0.6 degrees Celsius over Churu followed by Narnaul and Ludhiana having temperatures 1.6 degrees Celsius and 2.1 degrees Celsius respectively: IMD
10:15 am: Sensex up by 303 points, currently trading at 47,276 points. Nifty up by 94 points, currently trading at 13,844 points.
10:15 am: India reports 20,021 new COVID-19 cases, 21,131 recoveries, and 279 deaths in last 24 hours, as per Union Health Ministry
Total cases: 1,02,07,871
Active cases: 2,77,301
Total recoveries: 97,82,669
Death toll: 1,47,901
9:21 am: Three-day winter session of Assam Legislative Assembly begins today.
Today, I shall introduce a Bill to repeal provincialisation of Madrassa. Once the Bill is passed, the practice of running Madrassa by Assam govt will come to an end, a practice which was started by Muslim League govt in pre-Independence Assam: State Minister Himanta Biswa Sarma
9:20 am: A total of 16,88,18,054 samples tested for COVID19 up to December 27. Of these, 7,15,397 samples were tested yesterday: Indian Council of Medical Research
9:07 am: An atmosphere of hatred and division is being created in the country in the name of 'love jihad'. Provisions of the Constitution and CrPC give freedom to two adults to choose life partners of their choice irrespective of one's religion, or caste: JDU leader KC Tyagi
9:03 am: Arun Jaitley Birth Anniversary: The BJP troubleshooter who steered landmark economic reforms as Finance Minister
8:30 am: Chief of Army Staff General MM Naravane (in file pic) has proceeded on a three-day visit to the Republic of Korea (ROK) from 28 to 30 December 2020. During the visit, he will be meeting senior military and civilian leadership of the Republic of Korea: Indian Army
8:01 am: US President Donald Trump signes COVID-19 relief bill.
"I'm signing this bill to restore unemployment benefits...add money for PPP, return our airline workers back to work, add substantially more money for vaccine distribution and much more," he says.
7:28 am: PM Modi will also flag off 100th Kisan Rail from Sangola in Maharashtra to Shalimar in West Bengal today via video conferencing.
7:22 am: Prime Minister Narendra Modi will flag off India's first driverless metro train today in Delhi via video conferencing.
Posted By: Aalok Sensharma