Updated: Mon, 27 Dec 2021 04:24 PM IST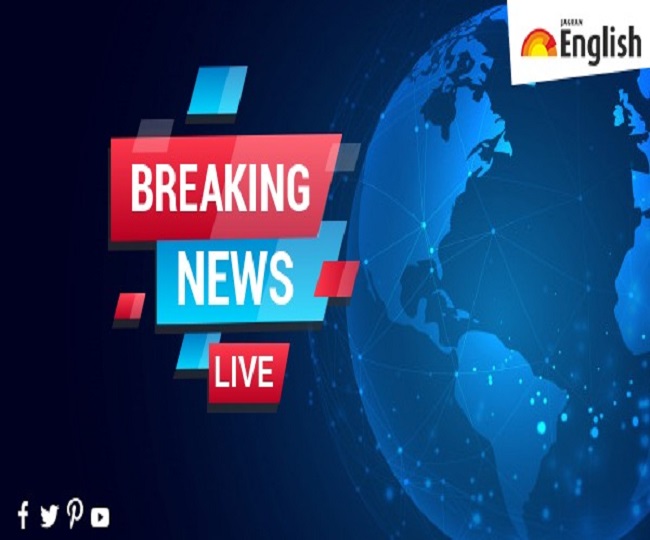 New Delhi | Jagran News Desk: In today's 'Breaking News, Latest Updates', we at English Jagran will continue our focus on the COVID-19 pandemic and the rising Omicron cases in India. Omicron tally in India has crossed the grim mark of 400 with experts warning that it could trigger a third wave of the pandemic in the country. Amid this, several states have reimposed curbs and urged people to keep New Year celebrations low key to check the cases. On Sunday, Delhi joined the long list of states and union territories (UTs) to impose a night curfew in wake of the increasing COVID-19 cases.
Here are the highlights of the day:
16:23 hours: Also Read - Jagran Explainer: R-value of COVID-19 crosses 1 in Delhi, Maharashtra, know why is it concerning
15:38 hours: Union Home Minister Amit Shah chairs 3rd Apex Level meeting of Narco Coordination Centre.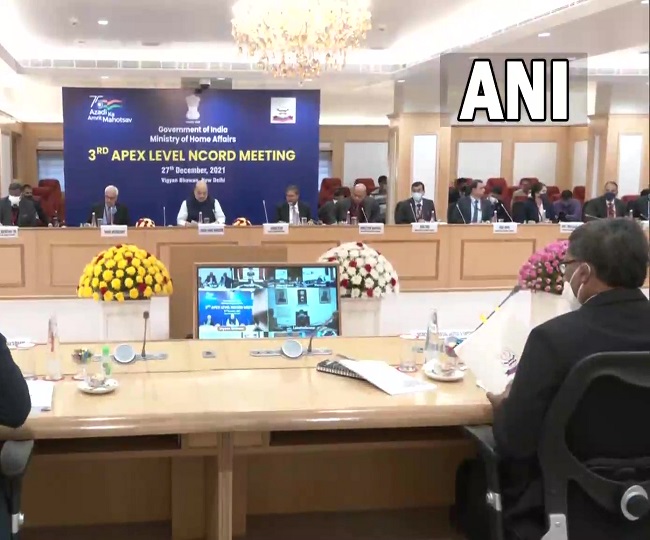 14:37 hours: Also Read - Number Games: How BJP, Congress and AAP performed in Goa assembly elections 2017 | Jagran Special
14:08 hours: There are two development models in the State. One is 'Sabka saath, Sabka vikas and Sabka vishwas'. The other model is 'Khud ka swarth, parivaar ka swarth'. Himachal Pradesh govt is working on the first model and has implemented many development programs in the state, says PM Modi.
Our government has announced COVID-19 vaccination for 15-18-year-olds from January 3, 2022, and 'precaution dose' for healthcare workers and senior citizens with comorbidities from January 10. I am confident that Himachal Pradesh will lead in achieving vaccination coverage, he added.
14:02 hours: Himachal Pradesh is one of the most important pharma hubs in the country. During COVID-19, the State has not only helped other States but also many countries, says PM Modi.
14:00 hours: Our government is alert about the damage caused to the mountains due to plastic. Along with the nationwide campaign against single-use plastic, our government is also working on plastic waste management, says PM Modi.
13:53 hours: Today, the Himachal Pradesh government has completed four years. During its tenure, the government fought against COVID-19 and also made sure that development works in the state do not stop, says PM Modi.
13:44 hours: PM Modi inaugurates and lays the foundation stone for projects worth Rs 11,000 crores, including Dhaula Sidh hydropower and Renukaji dam projects, at Mandi in Himachal Pradesh.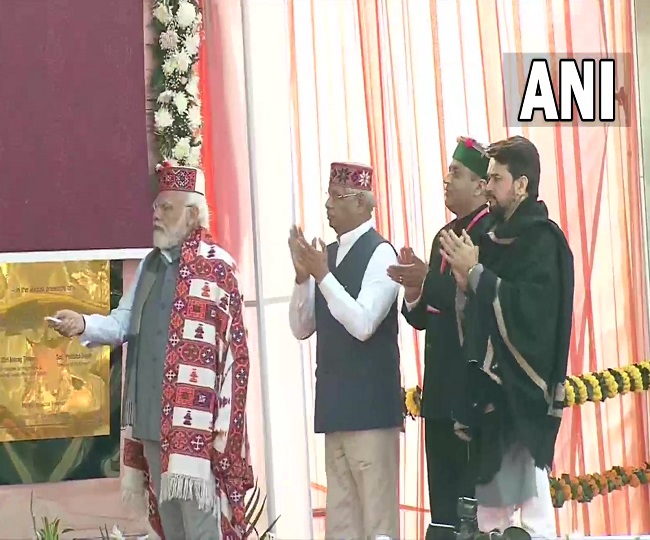 12:56 hours: Punjab Lok Congress president and former Chief Minister Captain Amarinder Singh meets Union Home Minister Amit Shah at his residence in Delhi.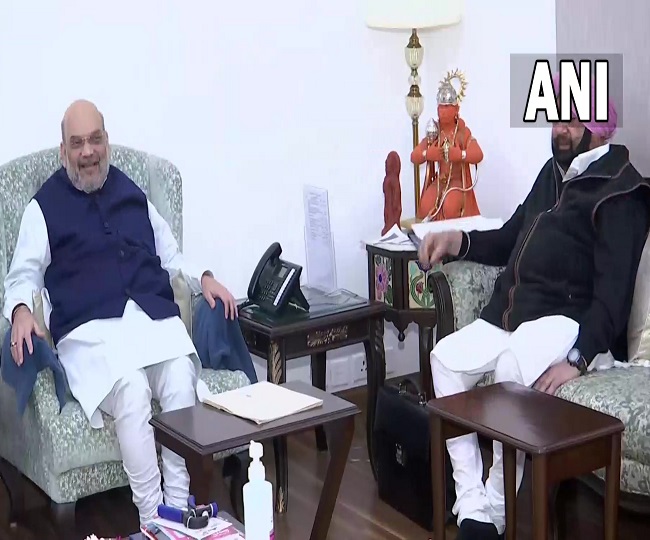 12:39 hours: PM Modi presides over the second groundbreaking ceremony of the Himachal Pradesh Global Investors' Meet at Mandi.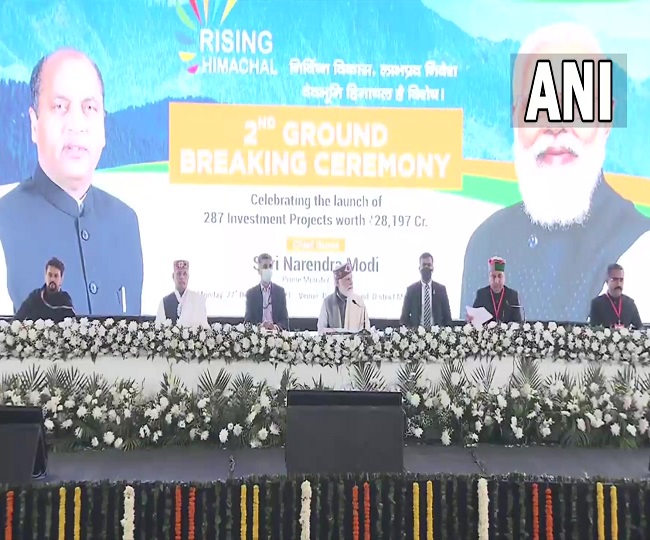 12:23 hours: In Chennai, we are now doing 20,000 tests instead of 10,000. We're following the containment guidelines and are telling the passengers coming from non-high-risk countries to be in-home quarantine, says Tamil Nadu Health Secretary J Radhakrishnan.
12:07 hours: We are preparing to inoculate 15-18-year-olds from January 3 by organising vaccination drives at schools. PHCs asked to be prepared for administering 'precautionary dose' to those above 60 years of age with co-morbidities from January 10, 2022, says Karnataka Chief Minister Basavaraj Bommai.
11:22 hours: The Chief Minister has reviewed the Omicron situation in the state. Of total 34 Omicron patients so far, 16 are under treatment and 18 have been discharged. A Central health team is visiting the state today. Vaccination for 15-18 year olds to start from January 3, 2022, says Tamil Nadu Health Minister.
11:13 hours: Just In: Fire breaks out at a shoe factory in Delhi's Mangolpuri area. Around 20 fire tenders rushed to the site. No casualties reported so far, reports ANI.
10:46 hours: Senior BJP leaders from Uttar Pradesh called on party president JP Nadda today at Delhi ahead of the 2022 assembly elections.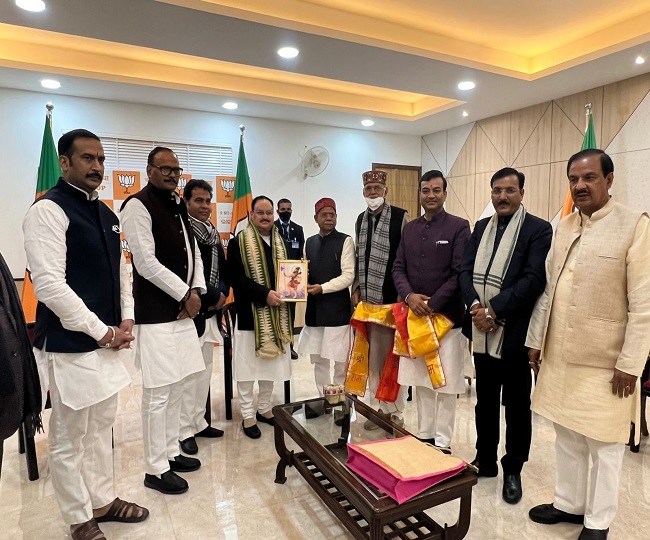 10:30 hours: 13 students have tested positive for Covid. These students are asymptomatic and are under isolation. The University is vigilant, follows all SOPs to track and trace contacts of the students who've tested positive, says MIT World Peace University, Pune official.
9:58 hours: Also Read - COVID-19 Vaccination: Comorbidities certificate must for 60+ to receive 'precautionary dose' | Details inside
9:34 hours: Just In: India reports 6,531 new COVID-19 cases and 7,141 recoveries in the last 24 hours. Active caseload currently stands at 75,841. Recovery Rate currently at 98.40 per cent. Omicron case tally stands to 578, says Union Health Ministry.
9:26 hours: Six Naxals have been killed in the encounter that took place in the forest area of Kistaram PS limit in the border area of Telangana and Chattisgarh. It's a joint operation of Telangana Police, Chhattisgarh Police and CRPF, says Bhadradri Kothagudem district SP Sunil Dutt.
9:20 hours: BREAKING: Mahendra Prasad, Rajya Sabha MP from Bihar, passes away after a prolonged illness in Delhi, reports ANI.
9:12 hours: Special Operations team of Border Security Force has recovered 3 IEDs adjacent to a road near Tentulipadar in Odisha's Swabhimaan Anchal yesterday, says BSF.
8:34 hours: Delhi's overall air quality is in the 'severe' category with AQI at 433, as per SAFAR.
8:27 hours: PM Modi to visit Kanpur on December 28 to address convocation ceremony of Indian Institute of Technology, Kanpur and inaugurate the completed section of Kanpur Metro Rail Project and the Bina-Panki Multiproduct Pipeline Project, says Prime Minister's Office.
7:59 hours: 19 more cases of Omicron variant of COVID-19 confirmed in Kerala, says state Health Minister.
7:55 hours: A snake had entered my farmhouse, I took it outside using a stick. Gradually it reached onto my hand. I then grabbed it to release, which is when it bit me thrice. It was a kind of poisonous snake. I was hospitalized for 6 hours... I am fine now, says Salman Khan.
7:30 hours: Those who opposed the vaccine earlier, committed crimes against humanity. When they got the chance, they could not do anything. Now that they are not in power, they are playing with the lives of the people by spreading false propaganda, tweets Uttar Pradesh Chief Minister Yogi Adityanath.
7:16 hours: Light to moderate intensity rain would occur over and adjoining areas of Hodal (Haryana) Nandgaon, Iglas, Sikandra Rao, Raya, Hathras, Jalesar (UP) during next 2 hours, says IMD.
7:10 hours: Prime Minister Narendra Modi today will inaugurate and lay the foundation for hydropower projects worth more than Rs 11,000 crore in Himachal Pradesh's Mandi. The hilly state will go into polls later in 2022.
Posted By: Aalok Sensharma