Breaking News, Latest Updates Highlights of December 21
Breaking News, Latest Updates Highlights of December 21
Updated: Mon, 21 Dec 2020 05:33 PM IST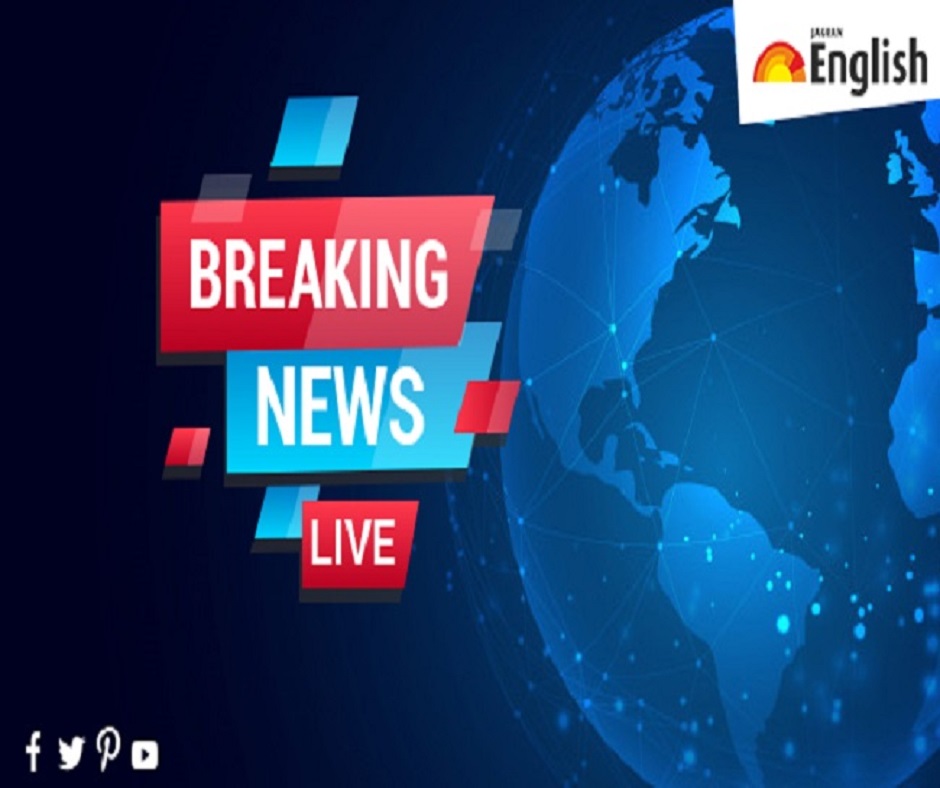 New Delhi | Jagran News Desk: At Jagran English, we try to focus on all the top news of the day to give our readers a brief insight of what's happening in India and around the world so that they stay updates with all the latest trends.
Today our focus will be on the emergency meeting called by the Health Ministry to discuss new COVID-19 strain rapidly spreading in the United Kingdom (UK). Chaired by the Joint Monitoring Group, the meeting will likely have representatives of the World Health Organisation in attendence, officials have informed.
Here are the highlights of December 21:
17:32 pm: There are reports from the United Kingdom that new virus strain is spreading at an alarming rate. Therefore, we've decided from 23.59 hours of 22 December all flights to & from UK will be temporarily suspended till 31 December 2020: Union Civil Aviation Minister Hardeep Singh Puri
16:11 pm: The ruling Trinamool Congress government in West Bengal is involved in political killings & I strongly condemn it. People in the state have now decided to defeat Mamata Didi and bring BJP to power: UP Panchayati Raj Minister Bhupendra Singh Chaudhary on West Bengal CM
16:10 pm: Ministry of Finance releases 8th weekly instalment of Rs. 6,000 crore to the States to meet the GST compensation shortfall. A total amount of Rs. 48,000 crore has been released so far to all States and UTs with legislation, says Centre.
16:09 pm: Congress veteran Motilal Vora, who tested COVID-19 positive in October, passes away at 93
15:11 pm: Suvendu Adhikari appeared before me today and told me that he resigned without being under anyone else's influence. I am satisfied that his resignation is voluntary & genuine. I accept his resignation with immediate effect: Biman Banerjee, Speaker, West Bengal Legislative Assembly
14:34 pm:
Tamil Nadu: Makkal Needhi Maiam (MNM) chief Kamal Haasan starts his second phase of the campaign from Kanchipuram, ahead of Assembly elections. pic.twitter.com/NGdUvtHaJ2

— ANI (@ANI) December 21, 2020
13:44 pm: Himachal Pradesh records 30 new COVID-19 cases today, taking total cases to 52,359 including 46,510 recovered patients and 866 deaths. Number of active cases stands at 4,936: State Health Department
13:21 pm: West Bengal BJP MP Saumitra Khan's wife Sujata Mondal Khan joins Trinamool Congress in Kolkata.
12:50 pm: Our party is not going to merge with any other national or regional party: JDS leader HD Kumaraswamy on rumours of the party's merger with BJP
12:26 pm: India International Science Festival-2020 will start December 22 on the occasion of the birth anniversary of Ramanujan and will culminate on December 25, on the occasion of birth anniversary of AB Vajpayee: Health Minister Dr Harsh Vardhan
11:45 am: Just In: Actor Arjun Rampal arrives at NCB office in Mumbai to appear before the agency in a drug case.
11:11 am: PM Modi proposes library for traditional Buddhist literature to 'promote ideas, ideals of Lord Buddha'
11:00 am: A total of 316 new COVID19 cases, 612 discharges and 2 deaths were reported in Telangana yesterday, says State Health Department
10:25 am: India records 24,337 new COVID-19 cases, 25,709 recoveries, & 333 deaths in the last 24 hours, as per Health Ministry.
10:10 am: Samwad should be one that spreads the spirit of positivity, unity & compassion across our planet. That too, at a time when we need it the most. This Samvad is happening at a critical moment of human history. Our actions today will shape the discourse in the coming times: PM Modi
10:05 am: This library will also be a platform for research & dialogue, a true Samwad between human beings, between societies & between man & nature. Its research mandate will also include examining how Buddhist message can guide our modern world against contemporary challenges: PM Modi
10:00 am: I would like to propose the creation of a library of all such Buddhist literature and scriptures. We will be happy to create such a facility in India and will provide appropriate resources for it: PM Modi at 6th Indo-Japan Samwad Conference
9:31 am: A total of 16,20,98,329 samples tested for COVID19 up to December 20. Of these, 9,00,134 samples were tested yesterday: Indian Council of Medical Research
9:15 am: Magnitude 3.7 earthquake hit Jammu and Kashmir at 8:33 am today, according to National Center for Seismology
8:51 am: PM Narendra Modi will address India-Japan Samvad conference at 9:30 am today through video conferencing.
8:00 am: We've formed task forces at state, district and block levels. Thousands of master trainers have been trained across the country. We've conducted training at state level and trained over 20,0 00 workers in about 260 districts: Union Health Minister Dr Harsh Vardhan
7:59 am: The Central government along with state governments has been making preparations at state, district and block levels for the past 4 months: Union Health Minister Dr Harsh Vardhan
7:59 am: I feel that worst may probably be over, but with strong note of caution. We need to strictly follow COVID appropriate behaviour. We can't afford to relax so major tool against COVID will ultimately be masks, hand hygiene and physical distance: Health Minister Dr Harsh Vardhan
7:55 am: I also think so. We've just about 3 lakh active cases in country. Few months back, we had about 10 lakh cases. Of over 1-cr total cases, over 95 lakh patients have recovered. We've highest recovery rate in world: Health Minister Harsh Vardhan
7:21 am: Prime Minister Narendra Modi will hold a virtual meeting with PM of Vietnam Nguyen Xuan Phuc today.
7:19 am: Health Ministry to hold emergency meeting to discuss the new coronavirus strain rapidly spreading across the UK.
Posted By: Aalok Sensharma