Breaking News, Latest Updates Highlights of December 20
Breaking News, Latest Updates Highlights of December 20
Updated: Sun, 20 Dec 2020 06:03 PM IST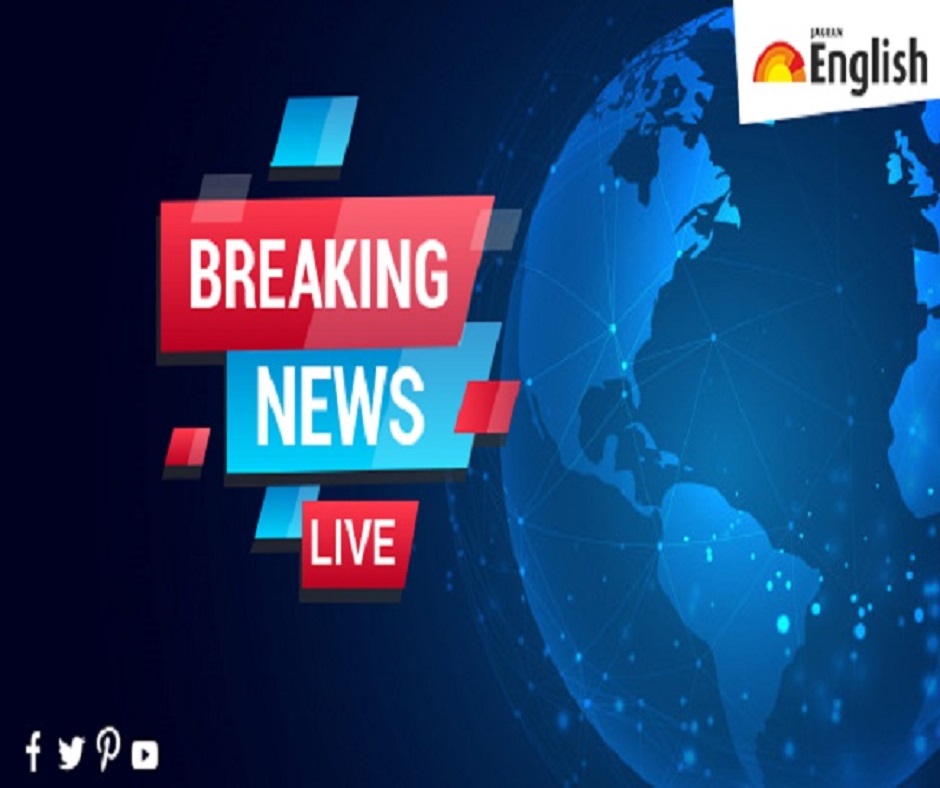 New Delhi | Jagran News Desk: Each and everything that happens around us impacts in some way and that's why it becomes important for us to know what's happening around the world. Thus at English Jagran, we provide our readers with 360-degree coverage in all genres to give them a brief insight about what's happening around the world.
Today our focus will be on day 2 of Union Home Minister Amit Shah's visit to West Bengal. Shah, who slammed Mamata Banerjee on Saturday for the condition of West Bengal, will visit Vishwa Bharti University at Shantiniketan in Birbhum district today. Later in the day, he is also expected to address the media.
Here are the highlights of December 20:
17:55 pm: Political violence is at its peak in Bengal. More than 300 BJP workers have been killed and there has been no progress in investigation of the deaths, says Amit Shah.
17:54 pm: Mamata didi only concerned about her nephew, says Amit Shah.
17:49 pm: I want to tell all TMC leaders that they must not be under the wrong impression that the BJP will stop with such attacks. We will work to establish our base in West Bengal, says Amit Shah.
17:46 pm: The way TMC workers attacked our national president during his Bengal tour, BJP condemns it and I condemn it too personally. BJP believes that in a democracy everyone should have the right to voice their views, says Amit Shah.
17:45 pm: Amit Shah addresses media.
17:07 pm: People want to get rid of 'Bangladeshi infiltration', time to give PM Modi a chance: Amit Shah at Bolpur roadshow
16:28 pm: Meanwhile, West Bengal Chief Minister Mamata Banerjee has tweeted, "Centre is brazenly interfering with State Govt functioning by transferring police officers. My gratitude to @bhupeshbaghel @ArvindKejriwal @capt_amarinder @ashokgehlot51 and @mkstalin for showing solidarity to people of Bengal and reaffirming their commitment to federalism. Thank you!"
16:23 pm: Give one chance to Narendra Modi. We will make 'Sonar Bangla' in 5 years, says Amit Shah in Bolpur.
16:12 pm: This roadshow shows the anger of Bengal's public towards Mamata didi, says Amit Shah in Bolpur.
16:05 pm: I haven't seen a roadshow like this in my life. This roadshow shows love and trust of people of Bengal towards PM Narendra Modi. People of Bengal want change, says Amit Shah in Bolpur.
16:00 pm: Home Minister Amit Shah will address them media shortly.
15:46 pm: Home Minister Amit Shah is expected to address a press conference at 4 pm today.
15:27 pm:
#WATCH | Union Home Minister & BJP leader Amit Shah holds a roadshow in Bolpur, Birbhum of West Bengal. pic.twitter.com/4jZgm0vdgE

— ANI (@ANI) December 20, 2020
15:20 pm: Amit Shah's roadshow started at Hanuman Mandir Stadium Road and will culminate at Bolpur circle.
15:15 pm: Amit Shah holds a roadshow in Bolpur, Birbhum district of West Bengal.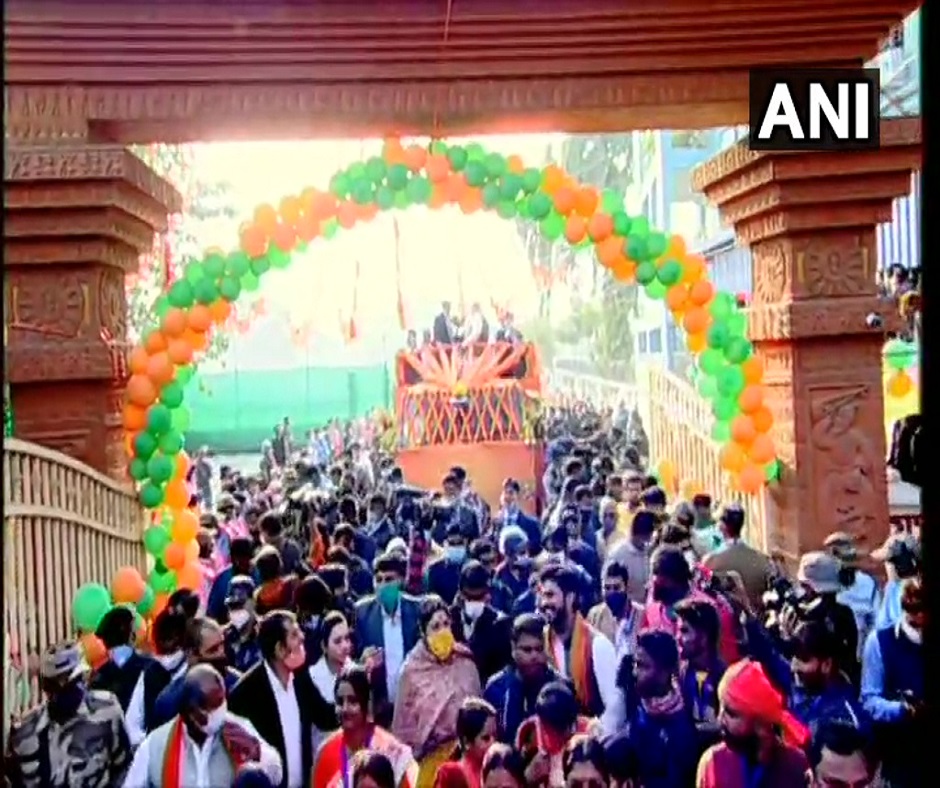 15:09 pm: Maharashtra to reimpose lockdown? Chief Minister Uddhav Thackeray clears air
14:19 pm: Yesterday, Union Minister Amit Shah said Mamata Banerjee left a party to join another. Mamata never switched sides. In 1998, she left Congress and formed a new party - TMC. She was never associated with any other party: West Bengal Minister and TMC leader Subrata Mukherjee
13:47 pm: Just In: Aam Aadmi Party (AAP) appoints Delhi MLA Raghav Chadha as co-incharge of party's Punjab unit.
13:46 pm: Archaeological Survey of India (ASI) has removed the cap on the number of visitors to its centrally protected monuments/sites. Selling of physical tickets may be resumed where there are problems in QR code and network. Sound and light show may be resumed: Ministry of Culture
13:27 pm:
#WATCH | Union Minister Amit Shah attends a cultural programme at Visva-Bharati University in Shantiniketan, Birbhum, West Bengal.

Shah is on a two-day visit to the state, which will conclude today. pic.twitter.com/uUCcSR8jLk

— ANI (@ANI) December 20, 2020
12:55 pm: India's present active caseload (3,05,344) consists of just 3.04 per cent of India's total positive cases. The new recoveries of 29,690 in the last 24 hours have led to a net decline of 3,407 in the total active cases, says government.
12:50 pm: Just In | Afghanistan Interior Minister Massoud Andarabi says 9 people killed and 20 more wounded in an explosion in Kabul today: TOLOnews

12:15 pm: West Bengal: Union Home Minister and BJP leader Amit Shah pays floral tributes to Rabindranath Tagore at Rabindra-Bhavana, Shantiniketan, Birbhum.
11:58 am:
Union Home Minister and BJP leader Amit Shah reaches Birbhum, West Bengal. He is scheduled to visit Visva-Bharati University in the district later today. pic.twitter.com/Yie25idLLP

— ANI (@ANI) December 20, 2020
11:31 am: West Bengal BJP chief Dilip Ghosh has said that Home Minister Amit Shah will visit the state every month for 7 days to take stock of the saffron party's preparations ahead of the 2021 assembly elections.
"Amit Shah's visit duration will be increased from 2021. Now he [Amit Shah] is staying two days... He will stay seven days in a month," he said said.
10:48 am: India records 26,624 new COVID-19 cases, 29,690 recoveries and 341 deaths in the last 24 hours, says Health Ministry.
10:06 am: This morning, I prayed at the historic Gurudwara Rakab Ganj Sahib, where the pious body of Sri Guru Teg Bahadur Ji was cremated. I felt extremely blessed. I, like millions around the world, am deeply inspired by the kindnesses of Sri Guru Teg Bahadur Ji: PM Narendra Modi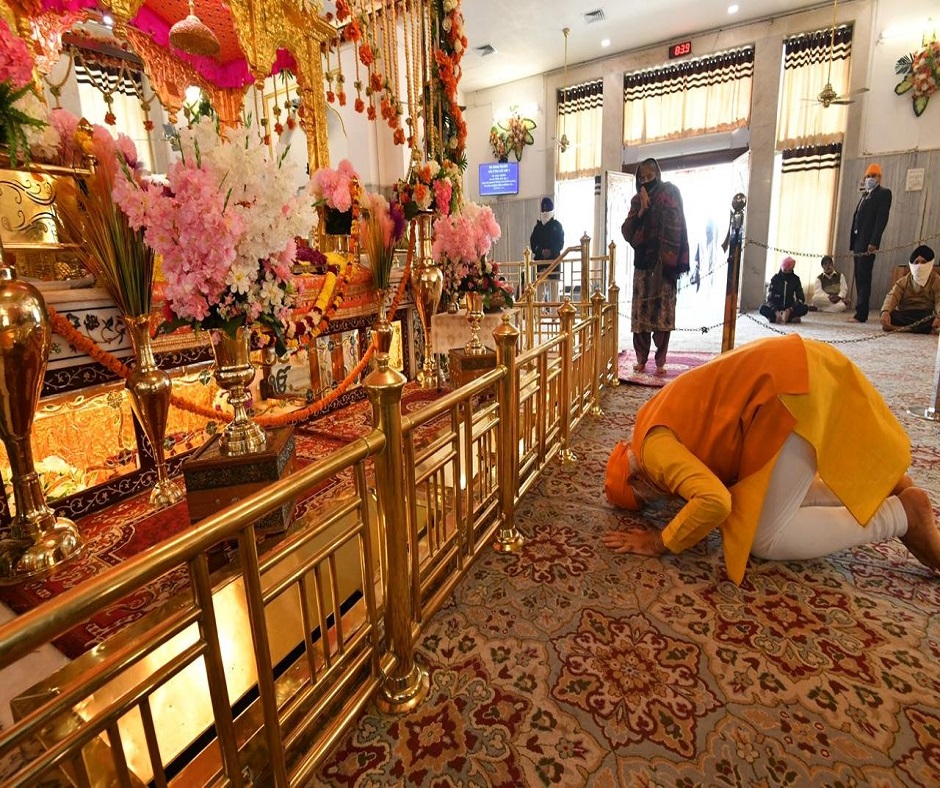 9:29 am: A total of 16,11,98,195 samples tested for COVID-19 up to December 19. Of these, 11,07,681 samples were tested yesterday: Indian Council of Medical Research
9:24 am: In an unscheduled visit today morning, PM Narendra Modi visited Gurudwara Rakab Ganj Sahib in Delhi and paid tributes to Guru Teg Bahadur for his supreme sacrifice.
8:44 am: 'Didi will be left alone, she is only worried about nephew': Amit Shah's dig at Mamata Banerjee
8:04 am: Ashok Arjunrao Jagthap appointed new president of Mumbai Regional Congress Committee, says Congress.
7:46 am: Israeli Prime Minister Benjamin Netanyahu on Saturday received COVID-19 vaccine. He became the first Israeli and one of the world's leaders to be inoculated.
7:27 am: An earthquake of magnitude 4.4 on the Richter scale hit Hindu Kush, Afghanistan at 6:09 am today: National Center for Seismology
7:26 am: 33 States and UTs have less than 20,000 Active Cases. Kerala and Maharashtra together account for 40 per cent of total COVID-19 active cases: Ministry of Health and Family Welfare
7:21 am: Union Home Minister Amit Shah to visit Visva Bharti University in West Bengal's Birbhum district today.
Posted By: Aalok Sensharma