Breaking News Latest Updates, Highlights of December 2
Breaking News Latest Updates, Highlights of December 2
Updated: Wed, 02 Dec 2020 05:56 PM IST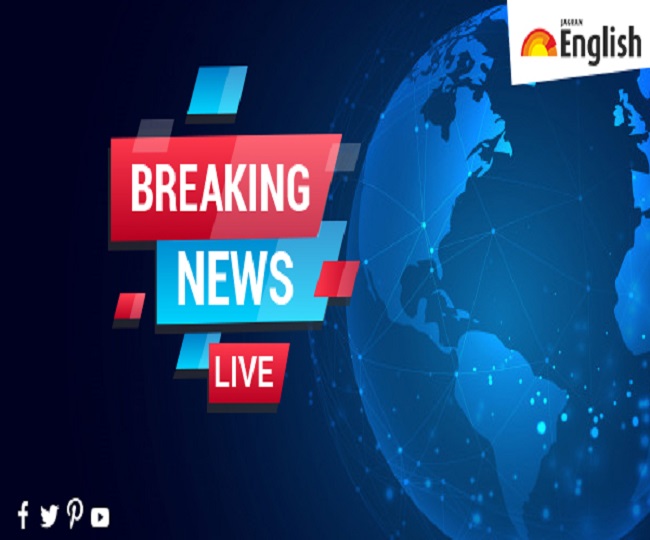 New Delhi | Jagran News Desk: Each and everything that happens around us impacts in some way and that's why it becomes important for us to know what's happening around the world. Thus at English Jagran, we provide our readers with 360-degree coverage in all genres to give them a brief insight about what's happening around the world.
Today we will focus on the coronavirus situation in the country and the subsequent restrictions imposed by several state government in wake of the current rise in the cases and deaths due to the deadly pathogen. Many states, including Rajasthan, Gujarat, Uttar Pradesh have re-imposed night curfews in several districts and strict restrictions in containment areas due to the rise in daily cases. Meanwhile, the Union Health Ministry has said that India has the lowest per million cases of coronavirus in the world and the average daily positivity rate stood at 3.72 last week.
Here are the Highlights of December 2:
2:20 pm: National Green Tribunal extends ban on the sale and use of all kinds of firecrackers during the COVID-19 pandemic, in the National Capital Region and all cities/towns in the country where the ambient air quality falls under the 'poor' and above category.
2:05 pm: Based on the satisfactory result of the first two trials, this has been planned. We're one centre of the 24 centres across India. Total 25,800 volunteers will be given the vaccine dose in phase 3, with 1,000 volunteers here: Dr Shanta Dutta, Scientist G and Director, ICMR-NICED
1:55 pm: West Bengal: Governor Jagdeep Dhankar inaugurates Phase 3 of Covaxin at the Indian Council of Medical Research- National Institute of Cholera & Enteric Diseases (ICMR-NICED) in Kolkata
1:45 pm: Haryana Yoga Council's meet concluded in presence of CM & Swami Ramdev. It was decided to increase number of Yogashalas to 2000, to include Yoga as a subject in education, to celebrate 1st Sunday of the month as a Yoga Day, and to recruit Yoga instructors: Haryana Health Minister
1:35 pm: BV Srinivas appointed as the president of Indian Youth Congress
1:25 pm: Odisha Government caps the price of RT-PCR test by private labs at Rs 400
1:15 pm: Bihar: BJP leader Sushil Modi files nomination for Rajya Sabha by-election as a National Democratic Alliance candidate in Patna Sushil Modi ji has our full support, says Bihar CM and JD(U) Chief Nitish Kuma
1:00 pm: I think they're doing clinical trial on about 1600-1800 people in Karnataka. CM has officially announced & given first dose today through Vydehi institution. I hope 3rd phase will be very successful & will be devoid of adverse effects on any individual: Health Minister K Sudhakar
12:50 pm: Karnataka: Chief Minister BS Yediyurappa virtually inaugurates Phase 3 of clinical trial of Covaxin being developed by Bharat Biotech The trials will be conducted at Vydehi Institute of Medical Sciences and Research Centre in Bengaluru
12:45 pm: UK authorises Pfizer-BioNTech COVID-19 vaccine, to be made available across the country from next week
12:40 pm: Kangana Ranaut files caveat in Supreme Court, requesting that no order be passed without hearing her in case Brihanmumbai Municipal Corporation challenges relief given to her by Bombay High Court order in property demolition matter
12:30 pm: Gujarat High Court orders compulsory community service at COVID19 care centres for those who do not wear masks, directs State Government to issue a notification
12:25 pm: The scheme which was conceived as a means to provide housing for the poor, was used to construct bunglows by unfair means: Jitendra Singh, Union Minister
12:15 pm: We had a long time demand for an unbiased investigation into the Roshni land scam. But over the years the successive govts' leaders were themselves beneficiaries of the scam because of which a probe wasn't allowed. Now it is all out in the open: Union Minister Jitendra Singh
12:00 pm: The Annual Parasitic Incidence (API) reduced by 27.6% in 2018 compared to 2017 and by 18.4% in 2019 as compared to 2018. India has sustained API less than one since the year 2012: Ministry of Health
11:45 am: India has also contributed to the largest drop in cases region-wide, from approximately 20 million to about 6 million. The percentage drop in the malaria cases was 71.8% and deaths was 73.9% between 2000 to 2019: Ministry of Health
11:30 am: The World Malaria Report 2020 released by WHO, indicates India has made considerable progress in reducing its malaria burden. India is the only high endemic country which has reported a decline of 17.6% in 2019 as compared to 2018: Ministry of Health
11:00 am: Delhi HC issues notice to Centre & others, on a plea seeking to stop collection of data through Central Monitoring System, NATGRID & NETRA. The plea filed by petitioner CPIL said that these three systems create a 360 degrees surveillance on public & breach their right to privacy
10:00 am: Tamil Nadu: Three NDRF teams arrive at Tirunelveli, to move towards low-lying areas, in view of cyclone Burevi.
9:55 am: In COVID times, Lucknow Municipal Corporation will progress towards achieving the 'Aatmanirbhar' goal with the listing of municipal bonds worth Rs 200 crores. The Corporation is committed to improving the lives of the citizens living in its jurisdiction: UP CM Yogi Adityanath
9:40 am: With 36,604 new #COVID19 infections, India's total cases rise to 94,99,414 With 501 new deaths, toll mounts to 1,38,122. Total active cases at 4,28,644 Total discharged cases at 89,32,647 with 43,062 new discharges in last 24 hrs
9:25 am: Tamil Nadu: Two teams of National Disaster Response Force deployed at Thoothukudi, in view of Cyclone Burevi. It is expected to cross south Tamil Nadu between Kanniyakumari and Pamban on the morning of 4th December, as per IMD
9:15 am: Total number of samples tested up tp 1st December is 14,24,45,949 including 10,96,651 samples tested yesterday: Indian Council of Medical Research (ICMR)
9:00 am: Teams of National Disaster Response Force (NDRF) deployed at Kanniyakumari, Tamil Nadu and Alappuzha, Kerala, in view of Cyclone Burevi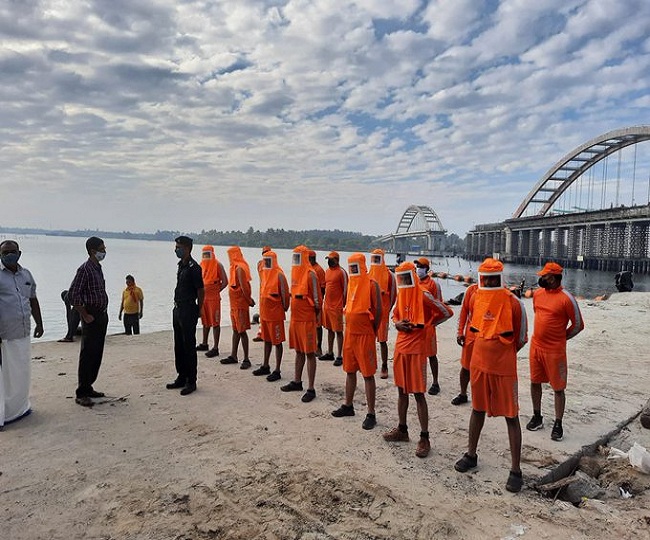 8:50 am: Uttar Pradesh Chief Minister Yogi Adityanath arrives at BSE in Mumbai for listing of bond of Lucknow Municipal Corporation
8:40 am: Cyclone Storm Burevi to cross Sri Lanka coast close to Trincomalee today evening/night. To emerge into Gulf of Mannar on the morning of 3rd Dec & cross south Tamil Nadu between Kanniyakumari and Pamban on 4th December early morning: India Meteorological Department
8:25 am: Police have recovered one AK-47 rifle with 1 magazine and 55 rounds of ammunition in the Baksa district: ADGP, Law and Order, Assam Police
8:00 am: BJP MP Sunny Deol tests positive for COVID19, confirms Dr. Ranjeet Thakur, Block Medical Officer, Manali, Himachal Pradesh
7:50 am: BJP MLA Siddu Savadi&his supporters pushed my wife who was 3 months pregnant. She has now suffered an abortion. We'll fight this legally: Nagesh Naik, husband of BJP councillor Chandni Naik who was allegedly manhandled by Savadi during civic body polls in Bagalkot on 9Nov, K'taka
7:40 am: In wake of the Farmers' agitation, Northern Railway cancels few trains
7:25 am: Karnataka: Two fishermen drowned after a fishing boat capsized in the Arabian Sea off Mangaluru coast yesterday. Four fishermen still missing, 16 rescued.
7:10 am: MP: A family in Shivpuri alleges they were thrashed by relative of minister Suresh Dhakad after they didn't vote for BJP in bypoll. Addl SP says "Didn't receive complaint about vote. Complainant says they were tortured & they have dispute with Dhakad family. I've directed probe."
7:00 am: Tamil Nadu: Cyclone warning cage mounted at Pamban bridge, in view of cyclonic storm 'Burevi'. It will cross SL coast close to Trincomalee on Dec 2 evening/night, emerge into Gulf of Mannar on Dec 3 morning & cross south TN b/w Kanyakumari & Pamban on 4th early morning
Posted By: Talib Khan