Breaking News Latest Updates Highlights of December 13
Updated: Fri, 13 Dec 2019 05:27 PM IST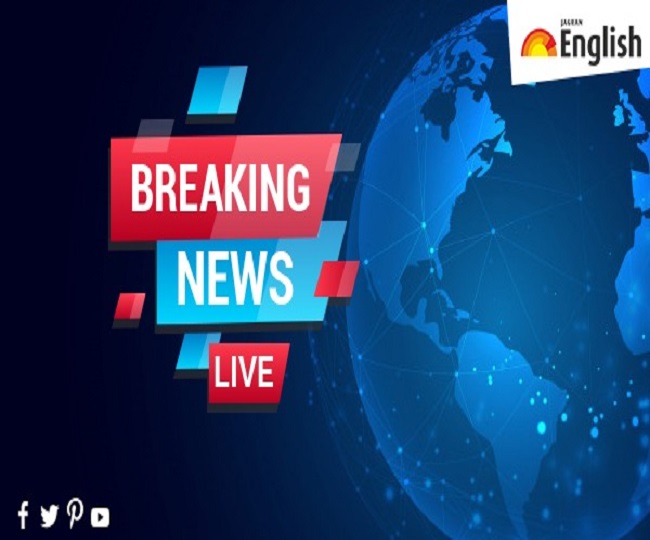 New Delhi | Jagran News Desk: At Jagran English we try to focus on all the top news to provide our readers a brief insight of what's happening around the world and provide them a 360-degree coverage on all genres including politics, business, India, world, sports and entertainment.
Huge protests have erupted in Assam after the passage of the Citizenship (Amendment) Bill, 2019 -- which seeks to grant Indian citizenship to refugees from Hindu, Christian, Sikh, Buddhist and Zoroastrian communities fleeing religious persecution from Pakistan, Afghanistan, and Bangladesh. On Thursday, two people were killed in the protests. Meanwhile, the suspension of mobile Internet services was extended for another 48 hours in 10 districts of Assam due to the protests.
Today is the last day of the Winter Session of the Parliament and Finance Minister Nirmala Sitharaman will move The International Financial Services Centres Authority Bill, 2019 in the Rajya Sabha. Apart from it, the Anti-Maritime Piracy Bill will also be moved in the Lok Sabha by External Affairs Minister Dr. S Jaishankar.
Here are the highlights of December 13:
16:29 pm: From CAB to SPG to Arms Amendment Bill, a look at key legislations passed in Parliament's Winter Session
16:00 pm: CEA KV Subramanian: Evidence of measures to boost investment is actually seen in the record FDI inflows - USD 35 billion in the first half of 2019-20 as against USD 31 billion during the same period last year. It's a good sign of foreigners seeing India as a very important destination.
15:16 pm: West Bengal Chief Minister Mamata Banerjee, on India, Japan defer Japanese PM Shinzo Abe's visit to mutually convenient date in near future: It will be a blot on our country.
14:32 pm: Parliamentary Affairs Minister Prahlad Joshi: In the winter session, Lok Sabha passed 14 bills and the Rajya Sabha passed 15 bills. Productivity was 116 per cent in Lok Sabha and 100 per cent in Rajya Sabha
13:17 pm: 'Won't apologise': Rahul Gandhi refuses to budge amid outrage over 'rape in India' remark
12:33 pm: Lok Sabha adjourned Sine Die, reports ANI.
12:05 pm: 'Clarion call that women be raped': Smriti Irani tears into Rahul Gandhi over 'Rape in India' remark
11:35 am: Lok Sabha and Rajya Sabha adjourned till 12 pm after uproar over Rahul Gandhi's 'Rape in India' remark
11:21 am: Rahul is using women as a tool to attack government. He should be punished: Smriti Irani
11:15 am: Union Minister Smriti Irani in Lok Sabha on Rahul Gandhi's 'rape in India' remark: This is first time in history that a leader is giving a clarion call that Indian women should be raped. Is this Rahul Gandhi's message to the people of the country?
11:05 am: Congress and CPI has given Suspension of Business Notice under rule 267 in Rajya Sabha regarding 'law and order situation in Assam, Tripura and the northeast due to Citizenship Amendment Act'.
11:02 am: Congress and Indian Union Muslim League has given Adjournment Motion Notice in Lok Sabha over 'Protest in Assam and other parts of the country against implementation of Citizenship Amendment Act'.
10:43 am: Prime Minister Narendra Modi, along with other parliamentarians, pays tribute to those who lost their lives in 2001 Parliament attack.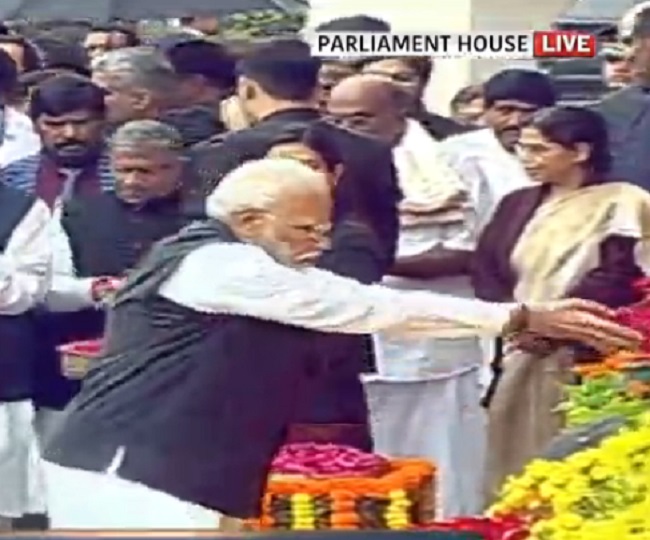 10:27 am: Bharatiya Janata Party (BJP) to hold public awareness and outreach programme in Delhi, Mumbai, Bengaluru, Kolkata, Guwahati and Lucknow from 14-18 December on Citizenship Amendment Act.
10:02 am: RJD MP Manoj Jha has given Zero Hour Notice in Rajya Sabha over 'demand to revisit time allocation mechanism to provide smaller political parties adequate participation in debates in houses in Parliament'.
10:00 am: TDP MP K Ravindra Kumar has given Zero Hour Notice in Rajya Sabha over 'long pending criminal cases involving elected representative'.
9:38 pm: Citizenship Bill Protests: AASU calls for 10-hour hunger strike; internet cut in Meghalaya, curfew relaxed in Guwahati
9:30 am: Boris Johnson's party set for big win, Labour Party leader Jeremy Corbyn resigns
8:33 am: Assam: Curfew relaxed from 8 am to 1 pm in Dibrugarh today
8:23 am: External Affairs Minister (EAM) S Jaishankar to move The Anti-Maritime Piracy Bill, 2019 in Lok Sabha, today.
8:15 am: Finance Minister Nirmala Sitharaman will move The International Financial Services Centres Authority Bill, 2019 in the Rajya Sabha today.
Posted By: Aalok Sensharma