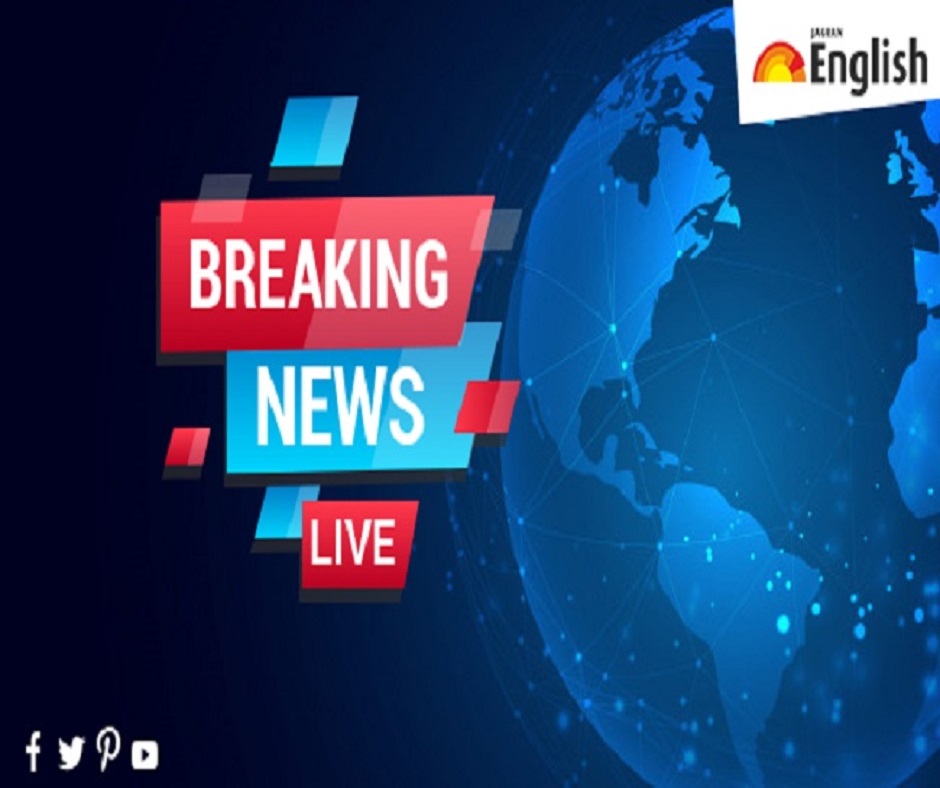 New Delhi | Jagran News Desk: In our today's 'Breaking News, Latest Updates' blog, we at English Jagran will focus on Prime Minister Narendra Modi's visit to Uttar Pradesh's Balrampur where he will inaugurate the Saryu Nahar National Project. This comes months before the beginning of the much-awaited assembly elections in the state.
Besides that, we will also focus on the COVID-19 pandemic. In India, there are more than 30 cases of the Omicron variant, confirmed the government, taking a note that there has been a considerable decline in the usage of masks that could eventually lead to a rise in cases.
Here are the highlights of the day:
16:21 hours: Also Read - Year-ender 2021: A look at 6 key decisions take by Modi govt this year
16:00 hours: Majority of the projects that BJP inaugurates were started by Samajwadi Party. Gorakhpur AIIMS could never be built if Samajwadi Party did not provide land for it. People in Uttar Pradesh no more wants the 'Yogi' government, they want a 'Yogya' government, says party chief Akhilesh Yadav.
15:39 hours: Samajwadi Party gave laptops to the youth and BJP did lathi-charge on them. Samajwadi Party gave Lohia Awaas to the poor and BJP drove over farmers and killed them in Lakhimpur Kheri. Samajwadi Party believes in development whereas they believe in changing names, says party chief Akhilesh Yadav.
15:00 hours: We have paid homage to Lance Naik Vivek Kumar as Kangra mourns. Rs 5 lakh was provided to the kin previously as per a government scheme. But I will additionally provide financial aid of Rs 5 lakh from my side. We'll see to all the help needed by the family soon, says Himachal Pradesh Chief Minister Jai Ram Thakur.
14:55 hours: 17 out of the 18 UP projects have been completed, with which UP's 9 districts' almost 15 lakh hectare land has now found a great way for irrigation, so as to double the income of farmers, says Chief Minister Yogi Adityanath.
14:45 hours: We launched projects of Rs 10,000 crore on December 7 and had inaugurated 9 medical colleges in Siddharthnagar and 1 international airport in Kushinagar. Saryu Nahar National Project was approved in 1972, the year I was born. I grew up but it never got completed, says Uttar Pradesh Chief Minister Yogi Adityanath.
14:22 hours: Also Read - Jagran Explainer: What is Saryu Nahar National Project and why is it important for irrigation in eastern UP
14:22 hours: Doctors are working hard to save the life of Group Captain Varun Singh. I pray to Maa Pateshwari to save his life. The nations stands with his family. The country also stands with the families who lost those brave soldiers, says PM Modi.
14:19 hours: We will make India even more powerful, even more prosperous, says PM Modi.
14:18 hours: India is mourning but despite being in pain, neither do we stop our pace nor our development. India won't stop. India won't be at a standstill. Together, we Indians will work hard and face every challenge inside and outside the country, says PM Modi.
14:14 hours: Wherever General Bipin Rawat may be, in the days to come, he will see India moving ahead with new resolutions, says PM Modi.
14:12 hours: A soldier doesn't remain a soldier only as long as he stays in the military. His entire life is that of a warrior. He is dedicated to discipline and pride of the country every moment, says PM Modi.
14:07 hours: I express my condolences to all brave warriors who died in the helicopter crash on December 8. The demise of India's first CDS General Bipin Rawat, is a loss to every patriot, says PM Modi.
14:03 hours: Whenever we'll speak of Ram Temple in Ayodhya, contribution of Maharaja Pateshwari Prasad Singh Saheb of Balrampur princely state (erstwhile) will be mentioned. People in Balrampur are connoisseurs, they gave 2 Bharat Ratna in the form of Nanaji Deshmukh and Atal Bihari Vajpayee, says PM Modi.
13:59 hours: CDS General Bipin Rawat worked hard to make defence sector atmanirbhar, says PM Modi.
13:57 hours: I salute those who lost their lives in chopper crash in Tamil Nadu, says PM Modi.
13:55 hours: PM Modi inaugurates the Saryu Nahar National Project in Balrampur.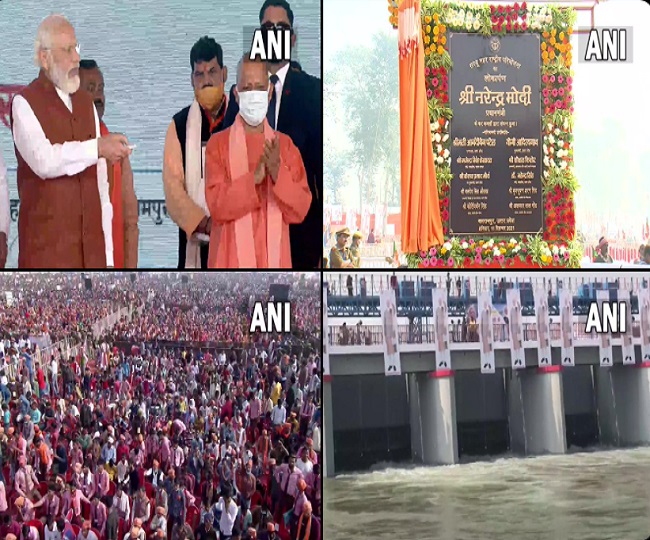 13:18 hours: PM Modi reviews the Saryu Nahar National Project that he will inaugurate in Balrampur shortly.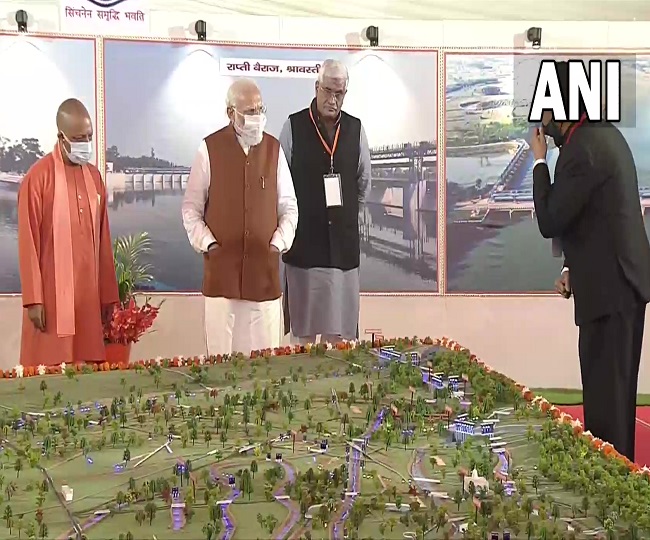 12:41 hours: Also Read - Jagran Explainer: How parents, teachers can overcome online gaming downsides amidst COVID-19 pandemic
12:25 hours: Border Security Force is working for the country's safety. Regarding the jurisdiction, it was decided that they'll operate in a range of 50 km. Then why does the CM talk about 15 km range and create problems between the local police and BSF, asks West Bengal Governor Jagdeep Dhankhar.
11:59 hours: Union Home Minister Amit Shah lays the foundation stone of Umiya Mata Temple at Umiya Campus, Sola in Ahmedabad.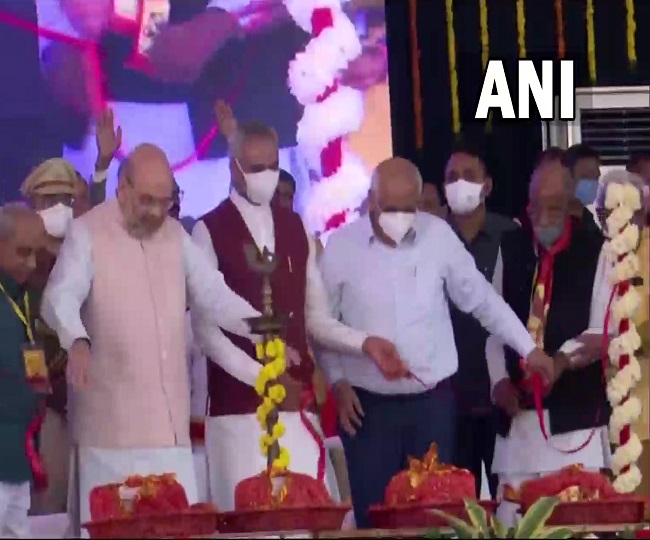 11:16 hours: Respect for our soldiers is topmost for us. Late CDS General Rawat will always be Uttarakhand's pride. If any miscreant makes any objectionable comment about any late defence personnel on social media or otherwise, our government will take stringent legal action against them, says Chief Minister PS Dhami.
10:31 hours: BREAKING: Second case of Omicron variant reported in Delhi. The person was fully vaccinated and was coming from Zimbabwe. The person had also travelled to South Africa, says Delhi government.
10:14 hours: A special flight from Kabul to Delhi, chartered by Government of India, arrived in Delhi yesterday. It brought 10 Indians and 94 Afghans, incl members of the Afghan minority community. The minority community members carried with them 2 Swaroops of Guru Granth Sahib and some ancient Hindu manuscripts, says Ministry of External Affairs.
Under "Operation Devi Shakti" a total of 669 people have been evacuated from Afghanistan. This comprises 448 Indians and 206 Afghans, which includes members of Afghan Hindu/ Sikh minority community. 565 people including 438 Indians were evacuated from Afghanistan earlier August 2021, it added.
9:52 hours: PM Modi will address the function on "Depositors First: Guaranteed Time-bound Deposit Insurance Payment up to Rs 5 Lakh" tomorrow at Vigyan Bhawan in Delhi. Union Finance Minister, MoS Finance and RBI Governor will also be present on the occasion, says Prime Minister's Office.
9:35 hours: Just In: India reports 7,992 new COVID-19 cases, 9,265 recoveries and 393 deaths in the last 24 hours. Active caseload currently stands at 93,277 - lowest in 559 days. Over 131.99 crore vaccine doses have been administered so far, says Union Health Ministry.
9:15 hours: Last night was the coldest in Delhi with the temperature plummeting to 8.3 degrees Celsius. It was the coldest night of this season till now, says India Meteorological Department.
8:56 hours: Madurai District Collector Aneesh Sekhar announces that those in the district, who haven't been vaccinated, will be barred from public places including fair price shops, business establishments, supermarkets, theaters, wedding halls, shopping malls, garment shops, banks and liquor stores, reports ANI.
8:07 hours: Just In: Section 144 CrPC imposed in Mumbai on 11 and 12 December in wake of Omicron cases in the state. Rallies, morchas, processions etc of either persons or vehicles prohibited, reports ANI.
7:38 hours: We've vaccinated 100 per cent eligible population with 1st dose and have completed 96 per cent coverage for the second dose. Under 'Har Ghar Dastak' campaign, we are also doing door-to-door vaccination, says Nodal Officer for vaccination for Poonch Dr Rahul Sharma.
7:32 hours: PM Modi to visit Uttar Pradesh's Balrampur today to inaugurate the Saryu Nahar National Project.