Breaking News, Latest Updates Highlights of August 31
Breaking News, Latest Updates Highlights of August 31
Updated: Mon, 31 Aug 2020 04:56 PM IST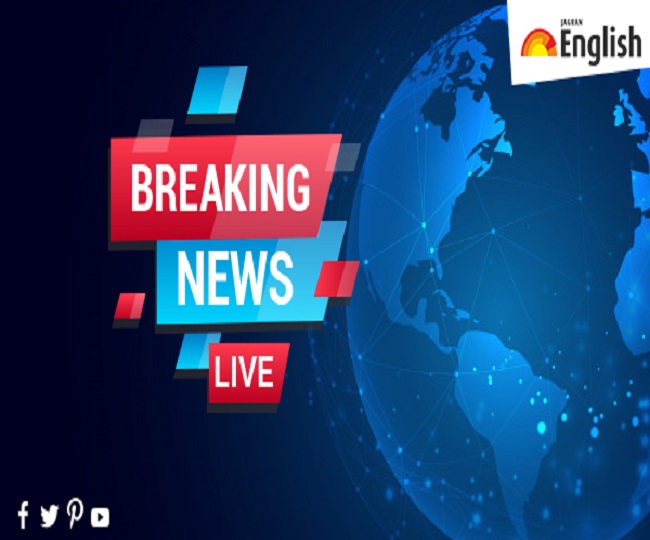 New Delhi | Jagran News Desk: Each and everything that happens around us impacts us in some way and that's why it becomes important for us to know what's happening around the world. Thus at English Jagran, we provide our readers with a 360-degree coverage in all genres to give them a brief insight about what's happening around the world.
The Supreme Court will announce its verdict today on the quantum of sentence to Prashant Bhushan for his tweets against CJI SA Bobde and the judiciary. The verdict will be pronounced by a bench three-judge bench headed by Justice Arun Mishra. "You (Prashant Bhushan) are part of the system; you cannot destroy the system. We have to respect each other. If we are going to destroy each other, who will have faith in this institution?" the bench had said earlier.
Here are the highlights of August 31
16:18 pm: A Congress delegation met with me and urged to probe as to what is relation between BJP and Sandip Singh & drugs & Sandip Singh who produced PM Modi's biopic. I will forward this request to CBI (which is probing Sushant Singh Rajput's death): Maharashtra Home Minister Anil Deshmukh
15:18 pm: 291 new COVID19 cases & 7 deaths reported in Puducherry today. Total number of cases stands at 14,411, including 4,849 active cases, 9,334 recovered cases & 228 deaths till date: UT Health Department
14:35 pm:
J&K: 6 civilians injured in a grenade attack in Baramulla area. Terrorists lobbed a grenade on an Army vehicle, which missed the target and instead exploded on the road. Injured are being treated at a local hospital https://t.co/UCChxpGibc pic.twitter.com/PGTItIOD1P

— ANI (@ANI) August 31, 2020
13:59 pm: Karnataka coastal districts very likely to receive fairly widespread rainfall on 31st August and 1st September & widespread rainfall on 2nd, 3rd and 4th September. South Interior Karnataka likely to experience fairly widespread rainfall on 31st August: C S Patil, Director, IMD Bengaluru
13:22 pm: Directorate General of Civil Aviation (DGCA) on Monday announced that the suspension of scheduled international passenger flights has been extended till September 30
13:07 pm:
Tamil Nadu CM writes to PM Modi over GST compensation of States, says he's 'very concerned about 2 options offered to States after 41st GST Council Meeting'
"Our stance has been that GoI has moral & legal obligation to pay compensation for shortfall in GST collections," he writes pic.twitter.com/gJbBZl8FoK

— ANI (@ANI) August 31, 2020
13:06 pm: Supreme Court issues notice to Tamil Nadu Government on an appeal of Vedanta Limited against Madras High Court order refusing to allow re-opening of Sterlite Copper plant at Thoothukudi in the state
13:05 pm: Re 1 fine imposed by SC on Prashant Bhushan in contempt case, 3 months jail if not submitted by September 15
12:15 pm: I thank IAF, NDRF, SDRF and all officials for saving lives of the people amid floods. The floodwater is receding now and we are focussing on providing drinking water, controlling the spread of diseases, food, assessment of the damage caused, medicines etc: Madhya Pradesh CM
11:45 am: We don't need any specific support from Centre as long as they are not objecting to more testing. Instead of taking kits from centre, we are buying from Punjab. Like Union Health Minister said, we also hope COVID-19 pandemic ends till Diwali: Satyendra Jain, Delhi Health Minister
11:44 am: 341 more Maharashtra police personnel tested COVID19 positive while 2 died in the last 24 hours. Total number of positive cases in the police force rise to 15,294 including 2,832 active cases, 12,306 recoveries and 156 deaths till date: Maharashtra Police
11:44 am: 5 deaths and 645 fresh COVID-19 cases take Rajasthan's case tally to 80,872. The numbers of active and recovered cases in the state are 14,515 and 65,309, respectively. Death toll 1,048: State Health Department
10:27 am: There is a decline in the medical condition of Former President Pranab Mukherjee since yesterday. He is in septic shock due to his lung infection and is being managed by a team of specialists. He continues to be in deep coma & on ventilator support: Army Hospital (R&R)
10:23 am: A man found working as an ISI agent arrested from West Kachchh, Gujarat, yesterday, in connection with the investigation of Defence/ISI case of Uttar Pradesh: National Investigation Agency
9:56 am: Union Home Minister Amit Shah discharged from AIIMS, Delhi. He was admitted here on August 18 for post-COVID care, reports ANI
9:55 am: India's COVID-19 case tally crosses 36 lakh mark with a spike of 78,512 new cases and 971 deaths in the last 24 hours.
COVID-19 case tally in the country stands at 36,21,246 including 7,81,975 active cases, 27,74,802 cured/discharged/migrated & 64,469 deaths: Health Ministry
9:34 am: Lockdown to remain implemented in containment zones till 30th September. Under relaxed norms, open-air theatres will be allowed to open from September 21. Inter-state and within state travel of individuals and movement of goods permitted: Rajasthan Government
8:58 am: Unlock 4.0: Weekly lockdown to continue in UP as Yogi govt issues fresh guidelines; check complete details here
8:19 am:
#WATCH On the International Day of the Victims of Enforced Disappearances yesterday, the Sindhi Baloch Forum held a protest against Pakistan government, in front of UK Parliament in London pic.twitter.com/d3sdCrNI2q

— ANI (@ANI) August 31, 2020
7:53 am: Air India has been an asset and has a very good record. But, Government should not be running airports and airlines... I'm hopeful that we will complete its privatization process this year: Union Civil Aviation Minister Hardeep Singh Puri
7:39 am: Supreme Court to pronounce today its verdict on a plea filed by fugitive businessman Vijay Mallya seeking a review of its May 2017 order holding him guilty of contempt for transferring USD 40 million to his children in violation of the Court's order
7:19 am: Meanwhile, India's coronavirus recovery rate has improved to 76.61 per cent
7:19 am: The Supreme Court will pronounce its verdict against activist-lawyer Prashant Bhushan who is convicted for contempt of court over his two tweets against the judiciary
Posted By: Aalok Sensharma