Breaking News, Latest Updates Highlights of August 28
Breaking News, Latest Updates Highlights of August 28
Updated: Sat, 28 Aug 2021 03:55 PM IST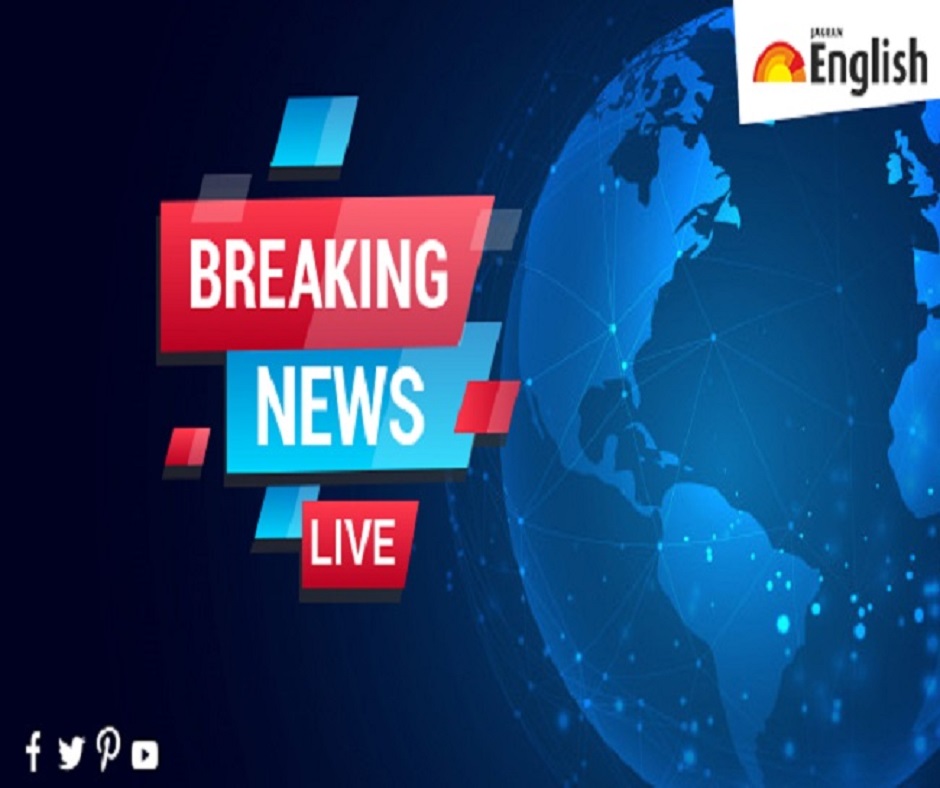 New Delhi | Jagran News Desk: Each and everything that happens around us impacts in some way and that's why it becomes important for us to know what's happening around the world. Thus at English Jagran, we provide our readers with 360-degree coverage in all genres to give them a brief insight into what's happening around the world.
Here are the the highlights of the day:
15:35 hours: Central Bureau of Investigation (CBI) detains two people from Nadia in connection with incidents of post-poll violence in West Bengal. CBI has registered FIR in connection with this. It has registered a total of 21 FIRs so far in connection with the West Bengal post-poll violence matter, reports ANI.
14:36 hours: Income Tax Department carried out a search operation on 25 August on a group based in Maharashtra and Goa. The group is a prominent steel manufacturer and trader of Pune, Nashik, Ahmednagar and Goa. More than 44 premises were covered in the search operation, says Union Finance Ministry.
So far, a total of Rs 175.5 crore of unaccounted income has been unearthed including unaccounted cash and jewellery, shortage and excess of stock and bogus purchases. The search operation is still continuing and investigations are in progress, it added.
13:58 hours: Just In: TV actor Gaurav Dixit sent to Narcotics Control Bureau (NCB) custody till August 30. He was arrested by NCB yesterday after MD and Charas were recovered from his residence in a raid. He was arrested in connection with the interrogation of actor Ajaz Khan, reports ANI.
13:13 hours: Just In: Enforcement Directorate summons AITC General Secretary Abhishek Banerjee on September 3 and his wife Rujira Banerjee on September 1, along with others with their bank details, over Coal Scam issue.
12:15 hours: Regarding spike in COVID cases, Kerala govt is trying to blame public instead of identifying failures in adopting a strategy. Government of India pointed out that home quarantine was a failure and contact tracing was abysmally low. Kerala government should take corrective measures, says MoS MEA V Muraleedharan.
11:25 hours: Today we mark seven years of PM Jan Dhan, an initiative that has forever transformed India's development trajectory. It has ensured financial inclusion and a life of dignity as well as empowerment for countless Indians. Jan Dhan Yojana has also helped further transparency, says PM Modi.
11:16 hours: Reports suggest that in the next 1-2 years i.e. by 2023, expenditure on security around the world is going to reach USD 2.1 trillion. Most of the countries don't even have this level of budget for a whole year and it is expected to increase manifold in the next 5 years, says Union Defence Minister Rajnath Singh.
11:08 hours: Changes happening around the world often become a matter of concern for us. We, as a nation, must keep our guards high during these times of uncertainties and upheavals around the world, says Union Defence Minister Rajnath Singh.
However, these challenging times also give us an opportunity of which we should take advantage of. Due to global security reasons, border disputes and maritime dominance, countries around the world are moving towards modernising and strengthening their military power, he added.
10:46 hours: World is changing very rapidly. Economic, political and trade relations between countries are constantly fluctuating. Nothing can be said about next news coming from other countries, says Union Defence Minister Rajnath Singh.
Our country can't remain untouched by these developments. This applies all the more to a country like ours, being a country whose interests are directly linked to the Indian Ocean, he added.
10:05 hours: Of the 46,759 new COVID-19 cases and 509 deaths reported in India in the last 24 hours, Kerala recorded 32,801 COVID positive cases and 179 deaths yesterday, says Union Health Ministry.
9:35 hours: Just In: India reports 46,759 new COVID-19 cases, 31,374 recoveries and 509 deaths in the last 24 hours, says Union Health Ministry.
Total cases: 3,26,49,947
Total recoveries: 3,18,52,802
Active cases: 3,59,775
Death toll: 4,37,370
Total vaccinated: 62,29,89,134 (1,03,35,290 in last 24 hours)
9:21 hours: In order to facilitate seamless transfer of vehicles, the Ministry has introduced a new registration mark for new vehicles i.e. "Bharat series (BH-series)", says Ministry of Road Transport and Highways.
A vehicle bearing this registration mark shall not require assignment of a new registration mark when the owner of the vehicle shifts from one state to another, it added.
9:10 hours: India's aspiration of becoming a regional powerhouse cannot rely on borrowed strength, says Chief of Defence Staff (CDS) General Bipin Rawat.
"To win future wars, India cannot be import-dependent," he said.
8:58 hours: NH 58 and 94 are closed, the situation is bad in the alternate routes too. Only one route is functional for now. Efforts are underway to clear the routes. The officers concerned are present at the spot and making continuous efforts, says Tehri Garhwal DM Iva Ashish Srivastava.
8:32 hours: Meat shops will remain closed on Monday, 30th August on the occasion of Krishna Janmashtami in Karnataka's Bengaluru, says Bruhat Bengaluru Mahanagara Palike (BBMP).
8:05 hours: Government should be serious about such (rape) incidents. Serious action must be taken in such incidents as it was done in Andra Pradesh. There's state government's fault in allowing youngsters to have liquor in open, deserted spaces, says Former Karnataka CM and JD(S) leader HD Kumaraswamy.
8:00 hours: FIR registered under several sections of IPC against 2 accused earlier arrested in an alleged anti-conversion racket. In last 5 years, accused received Rs 60 crore through hawala apart from Rs 19 crore by foreign donations, says Vadodara Police Commissioner Shamsher Singh.
Hawala funds used to come via Dubai. They (accused) also received foreign donations from UK, USA and UAE via a trust. Accused also got 103 mosques built in 5 states. They also used hawala funding for anti-government protests and have connections in Jammu and Kashmir also, it added.
7:35 hours: US tells citizens to leave Kabul Airport gates 'immediately', reports AFP.
7:30 hours: BREAKING: US carried out drone strike against Islamic State 'planner' in Afghanistan, reports AFP.
7:10 hours: Prime Minister Narendra Modi spoke on telephone with his Italian counterpart Mario Draghi. The leaders discussed the recent developments in Afghanistan and its implications for the region and the world, says Prime Minister's Office.
They strongly condemned horrific terror attack at Kabul International Airport yesterday and emphasised need to ensure safe repatriation of stranded people. They stressed upon need for international cooperation in addressing humanitarian crisis and long term security concerns from Afghanistan, it added.
7:05 hours: We have decided to cancel the annual Dahi Handi event due to the appeal made by Maharashtra Chief Minister Uddhav Thackeray in view of third wave of COVID-19, Shiv Sena MLA Pratap Sarnaik says.
Posted By: Aalok Sensharma