Breaking News, Latest Updates Highlights of August 26
Breaking News, Latest Updates Highlights of August 26
Updated: Thu, 26 Aug 2021 04:06 PM IST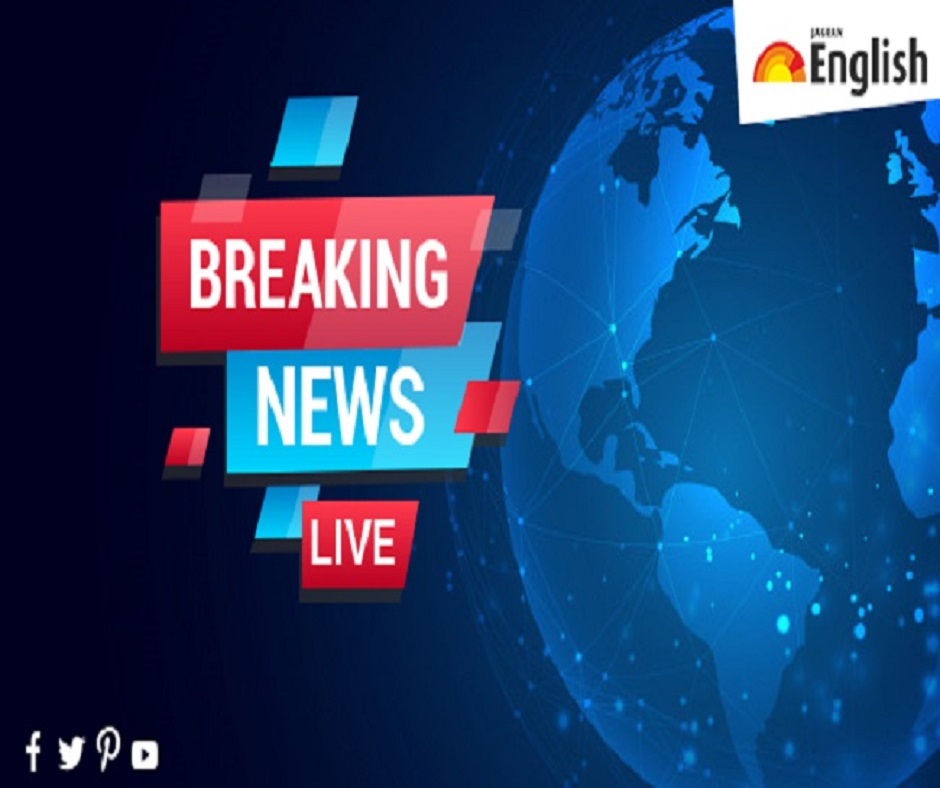 New Delhi | Jagran News Desk: Each and everything that happens around us impacts in some way and that's why it becomes important for us to know what's happening around the world. Thus at English Jagran, we provide our readers with 360-degree coverage in all genres to give them a brief insight into what's happening around the world.
The Centre will brief Floor Leaders of all political parties today over the situation in Afghanistan after Taliban seized power there. The meeting is scheduled to take place at 11 am with External Affairs Minister (EAM) Dr S Jaishankar briefing the political leaders.
Here are the highlights of the day:
15:07 hours: This is entire country's problem. We have to work together for interests of people and nation. They told us to wait and watch. All parties have taken the same view, says Congress leader Mallikarjun Kharge.
14:39 hours: The government is very strongly committed to ensuring full evacuation as soon as possible, and also seeing that in terms of any international decisions which are made, any gatherings that are there, that our role is recognized. There will be many more meetings in coming days, says EAM Dr S Jaishankar.
14:30 hours: We briefed the Floor Leaders of all political parties today on the Afghanistan situation today. Our focus is on evacuation and the government is doing everything to evacuate people, says EAM Dr S Jaishankar.
Under Operation 'Devi Shakti' we've done 6 evacuation flights. We'v brought back most of the Indians but not all of them as some of them couldn't make it for the flight yesterday. We'll definitely try and bring out everybody. We've also brought out some Afghan citizens, he added.
13:43 hours: Employees were evacuated after toxic chemical leakage from the boiler at Admiron Life Sciences Private Limited in Visakhapatnam. The technical team rushed to the spot and leakage was brought under control, no casualty, Visakhapatnam Police says.
13:16 hours: Supreme Court restrains Chhattisgarh state police from arresting suspended IPS officer, GP Singh, in a sedition and disproportionate assets case, reports ANI.
12:36 hours: Union Ministry of Law and Justice appoints five persons as additional judges of the Calcutta High Court.
12:30 hours: Centre notifies appointment of Pranay Verma as a Judge of the Madhya Pradesh High Court.
12:12 hours: After Calcutta High Court's order to investigate violence in West Bengal, the CBI has so far registered nine cases and began a probe. The CBI team also visited the spots where violence occurred in the state, reports ANI.
11:56 hours: BREAKING: Earthquake of magnitude 4.0 on the Richter scale occurred 106 km west-southwest of Jodhpur, Rajasthan at 11,15 hours, says National Center for Seismology.
11:05 hours: Kerala has had a good health infrastructure for ages... Even in the pre-independence period, the state had vaccination... With such good infrastructure, if the government is not able to perform, it shows its inefficiency and incapacity, says Union Minister V Muraleedharan.
11:00 hours: The situation in Kerala is grave. The state, instead of using scientific methods to contain the spread, is trying to use pandemic for political objectives. I urge it to follow ICMR guidelines. Kerala's home quarantine (plan) has miserably failed, says Union Minister V Muraleedharan.
The testing mechanism, as suggested by ICMR and (testing) numbers are far less in the state. The State should give more attention to restricting COVID, he added.
10:45 hours: Centre is conspiring to sell assets brought by Jawaharlal Nehru in public sector to some capitalists. This will damage country and end assured jobs for people from backward classes, OBCs. We want government to improve assets and increase employment, says Congress leader Mallikarjun Kharge.
10:30 hours: During 'Maha vaccination campaign' yesterday, we vaccinated 24.20 lakh people, an achievement of 114 per cent over target. 18.79 lakh people were administered 1st dose and 5.40 lakh people were administered 2nd dose. 65 per cent people in MP have been vaccinated, says Madhya Pradesh Minister Vishwas Sarang.
10:14 hours: A 5-member delegation of TMC comprising MPs Saugata Roy, Sukhendu S Ray, Jawhar Sircar, Sajda Ahmed and Mahua Moitra will be visiting the Election Commission office in Delhi today to submit their written replies to EC over earlier letter seeking views of parties on holding the polls, reports ANI.
9:52 hours: Of 46,164 new COVID-19 cases and 607 deaths reported in India in the last 24 hours, Kerala recorded 31,445 COVID positive cases and 215 deaths yesterday, says Union Health Ministry.
9:40 hours: Just In: India reports 46,164 new COVID-19 cases, 34,159 recoveries and 607 deaths in the last 24 hours, says Union Health Ministry.
Total cases: 3,25,58,530
Total recoveries: 3,17,88,440
Active cases: 3,33,725
Death toll: 436365
Total vaccinated: 60,38,46,475 (80,40,407) in last 24 hours
8:56 hours: Amritsar (Rural) Police recovered 16 kg heroin from Madhopur this morning. The drugs consignment was being brought in by an Amritsar resident from Jammu and Kashmir, says DGP Punjab Police.
8:42 hours: Afghanistan Crisi | There are active efforts underway on the part of regional countries to see whether they can play a role in keeping the airport open once our military mission leaves or, as necessary, reopening it if it closes for some period of time, says US State Secretary Antony Blinken.
The Taliban have made clear that they have a strong interest in having a functioning airport. We and rest of the international community have a strong interest in that, primarily for the purpose of making sure that anyone who wants to leave can leave past the 31st using airport, he added.
8:08 hours: IT Minister Ashwini Vaishnaw's vision for startups takes shape of SAMRIDH Scheme. Start-up Accelerators of MeitY for Product Innovation, Development and growth (SAMRIDH) program launched by MeitY today. Program aims to boost start-up ecosystem in country, says Union IT Ministry.
300 startups to be provided with mentorship, funding and other necessary support. Investment of up to Rs 40 lakh is to be provided to the start-up, it added.
7:55 hours: Indian Air Force flight with 24 Indian and 11 Nepalese evacuees from Kabul, Afghanistan is on its way to Delhi, says Ministry of External Affairs.
7:45 hours: Mizoram reported 794 new positive cases and 1 death in the last 24 hours. Active cases 7,082 and total recoveries 47,567, says state health department.
7:30 hours: The State Department warned US citizens at the gates outside of the airport in Kabul to leave "immediately" due to threats.
Because of security threats outside the gates of Kabul airport, we are advising US citizens to avoid traveling to the airport and to avoid airport gates at this time unless you receive individual instructions from a US government representative to do so, it said.
7:12 hours: EAM Dr S Jaishankar will brief Floor Leaders of all political parties today over the situation in Afghanistan after Taliban captured the capital city of Kabul.
Posted By: Aalok Sensharma