Breaking News Latest Updates Highlights of August 22
Updated: Thu, 22 Aug 2019 07:31 PM IST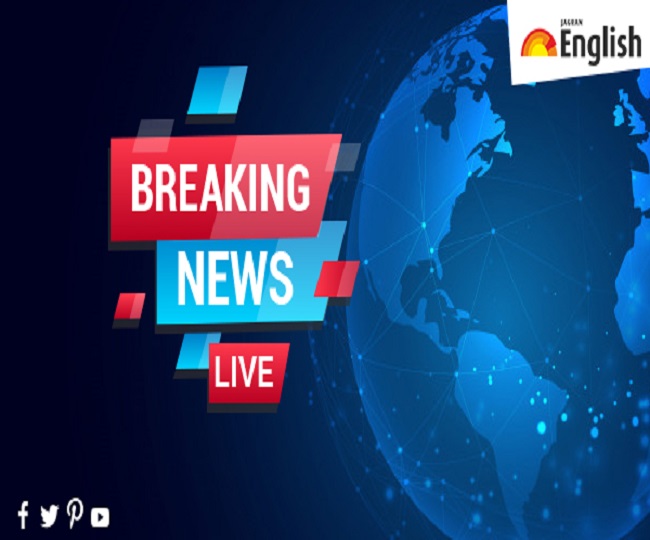 New Delhi | Jagran News Desk: Jagran English is back with its Latest News updates in which we provide all the relevant news for our readers in 'One Page' and 'One Click'.
Today we will have a special focus on the ongoing probe by the ED and CBI against former finanace minister P Chidambaram and his arrest late night after he appears at the Congress headquarters and former finance minister Arun Jaitley's health, who is admitted in AIIMS since August 9.
Here, we have a 360-degree focus on major developments that take place across all genres -- politics, crime, international news, business, sports, entertainment, and lifestyle.
Here are the Highlights of August 22:
7:30 pm: ISRO: First Moon image captured by #Chandrayaan2#VikramLander taken at a height of about 2650 km from Lunar surface on August 21, 2019. Mare Orientale basin and Apollo craters are identified in the picture.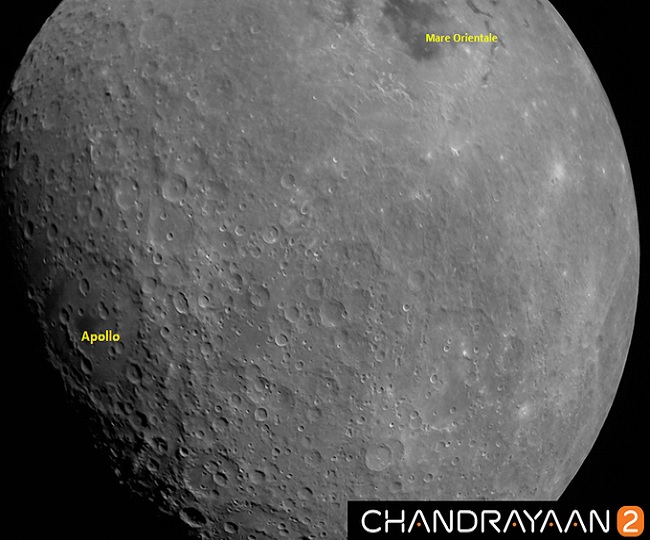 7:20 pm: INX media case: Supreme Court bench of Justice R Banumathi and Justice AS Bopanna will hear tomorrow pleas of former Union Finance Minister P Chidambaram filed against the Delhi High Court's order rejecting his anticipatory bail plea in cases of CBI and ED
6:50 pm: Chhattisgarh CM Bhupesh Baghel: P Chidamabaram was constantly criticising the policies of the Central Govt and was pointing out their failures. The govt is not able to face the criticism and so they want to suppress the opposing voices.
6:42 pm: Delhi CM A Kejriwal in Legislative Assembly of Delhi, on Ravi Das Temple demolition issue: Centre should pass an ordinance immediately & allot 4-5 acres of land to Ravi Das Community. If Centre allots this land, then Delhi govt will get Ravi Das Temple constructed on that land
6:40 pm: Court says family members and lawyers are permitted to meet #PChidambaram for 30 minutes a day
6:35 pm: INX Media Case: Special CBI Court sends former Union Finance Minister #PChidambaram to CBI custody till August 26.
6:00 pm: Supreme Court to hear P Chidambaram's petition against the Enforcement Directorate on August 27, whereas his petition against the CBI would be heard tomorrow.
5:40 pm: Uttar Pradesh Chief Minister Yogi Adityanath has announced financial assistance Rs 10 lakhs each to the families of the 5 sanitation workers who had died while cleaning a sewer in Nandgram area of Ghaziabad, earlier today
5:15 pm: Ravi Das Temple demolition issue: All 96 arrested in the case, including Bhim Army Chief Chandrashekhar Azad, have been sent to 14 days judicial custody.
5:00 pm: CBI Court reserves its order on an application of CBI seeking five day remand of former Finance Minister P Chidambaram in INX media case.
5:00 pm: P Chidambaram permitted to speak: On June 6, 2018, please ask for the transcript.. there is no question which has not been answered. The allegation of 5 Million whatever were never put to me. Only asked me if I have a foreign bank account or my son who furnished the details.
4:58 pm: Sibal says he does not want the questions to be made public, only want to ascertain the genuineness of the question.
4:55 pm: Solicitor General Tushar Mehta arguing for CBI says right to interrogate is my duty, duty to the nation under the Code of Criminal Procedure (CrPC ). We are merely seeking court's permission to interrogate the accused further. We are considering remand..flight risk etc are not relevant.. We are dealing with intelligent people.. we would be failing as Prosecution if we do not reach the root (of the matter).
4:50 pm: The protection was removed only in August 2019 when the Delhi HC said that the gravity of the offense committed by the accused demanded denial of bail: Mehta.
4:50 pm: Justifying calling P Chidambaram for interrogation only once, Mehta says, We had a reasonable ground to come to the conclusion that we may not be able to reach the truth unless the protective umbrella is removed
4:47 pm: Jamiat Ulama-I-Hind moves Supreme Court challenging the constitutional validity of the triple talaq law- Women (Protection of Rights on Marriage) Act 2019, seeking a direction for stay on it.
4:45 pm: Further investigation is going on. We filed an affidavit before HC stating that further investigation under section 173 CrPc is going on. It is our statutory right.There is a need to interrogate, Mehta.
4:43 pm: Non cooperation is if probe agency calls me five times and I don't go, non cooperation is not giving the answer they like to hear. They called P Chidambaram once, and he went. Where is non cooperation?: Singhvi
4:41 pm: We are here dealing with an accrued who has tremendous potential of not answering, not cooperating, Mehta. Karti was arrested and remanded to custody and released on regular bail: Mehta
4:40 pm: P Chidambaram says he wants to speak. Tushar Mehta objects. Singhvi cites a Delhi HC Judgement that allows the accused to make a representation on his behalf
4:35 pm: There has not been any new development in the case. What is the point of police custody?: Singhvi.
4:33 pm: Grant of remand is an exception. Investigating Agency must make out a strong case that without custody further investigation would be impossible, Singhvi reads out a Supreme Court judgement
4:24 pm: Singhvi reads a Supreme Court Judgement on custodial interrogation. Purpose of custodial interrogation is not confession.
4:22 pm: P Chidambaram is a called four months after Indrani's statement is recorded in 2018.. for 11-12 months P Chidambaram is not called for interrogation. To create a reason for custody now, they create a reason that Indrani is now an approver. She turns approver in 2019 based on the same old statement given in 2018: Singhvi.
4:19 pm: Senior Advocate Abhishek Manu Singhvi begins. Arrest is not automatic. It is an exception. The entire case is based on case diary and a statement by Indrani Mukherhea, Singhvi.
4:17 pm: I have serious objection with the manner in which the accused as dealt with.. What is written in the case diary is not evidence in the case but only to aid in such inquiry or trial. This is a case which has nothing to do with evidence but something else, Kapil Sibal concludes.
4:14 pm: When the judge reserved the Judgement for seven months, is this the 'protective umbrella' that I sought?. Grant of police remand is an exception, not a rule. A strong case must be made out by the prosecution: Sibal
4:12 pm: All co-accused are on bail.. they (prosecution) could have written a letter to me asking for the documents needed for investigation.. why did they not do that?: Sibal
4:10 pm: They could have interrogated him at any point of time after 2017 (when case was registered) or June 6, 2018 (when he was interrogated last): Sibal
4:09 pm: The 12 questions that were asked are before you (Court).. he has already answered them. He did not give any evasive reply: Sibal
4:05 pm: Fugitive businessman Nirav Modi remanded to judicial custody till 19th September by Judge Tan Ikram in London Westminster Court
4:05 pm: Last night, the CBI said that they wanted to interrogate him... They didn't start the interrogate until 12 noon and asked him only 12 questions... By now they should know what questions to ask. The questions are not ready and had nothing to do with the accused, P Chidambaram: Sibal
4:03 pm: Ravi Das Temple demolition issue: Legislative Assembly of Delhi in its meeting today resolved that "the Government of NCT of Delhi should construct a magnificent Ravidas Mandir at the same site after the Centre allots the land".
3:59 pm: You (Prosecution) could have called him again. He has never skipped any interrogation, When CBI says something has happened, it is not the gospel truth. It is a matter of personal liberty. Please call for the record of his interrogation conducted on June 6, 2018 to see if he was evasive, Sibal: Sibal.
3:58 pm: Discussion now on Nirmohi Akhara's stance on whether they are claiming title or not. Is there a contradiction in the stance taken by them earlier in HC and now? CJI Gogoi asks Sushil Kumar Jain to respond on the same. Bench rises for the day. Hearing to contimue tomorrow.
3:58 pm: This is a case of documentary evidence. The Secretaries recommended the case to the Finance Minister and he approved.. The FIR was filed after 10 years: Sibal
3:58 pm: Relying on the fact that a draft chargesheet in the case is ready, Sibal argues that the investigation in the case is already complete. FIPB approval is given by 6 Secretaries of the Government of India. None of them have been arrested: Sibal.
3:55 pm: Other accused, Peter and Indrani Mukherjea are on default bail: Sibal.
3:55 pm: Kapil Sibal begins, informs the Court that co-accused Karti Chidambaram was granted regular bail by Delhi HC, Chartered Accountant Bhaskaraman is also on anticipatory bail.
3:52 pm: Mere appearance becomes a formality when the accused in under the protective umbrella. This is a serious case..of monumental magnitude, Mehta concludes as he urges the Court to grant 5 days custody of P Chidambaram.
3:50 pm: Mehta reads a Supreme Court judgement on importance of custodial interrogation.
3:47 pm: Solicitor General Tushar Mehta arguing for CBI in Court says this is a classic case of money laundering. We are at the pre chargesheet stage, material with him, he remained non cooperative
3:45 pm: Custodial Interrogation is required to confront P Chidambaram with the relevant documents and other accused in the case to take the investigation further. He took advantage of the protective cover provided by the Delhi High Court: Mehta.
3:43 pm: Solicitor General Tushar Mehta arguing for CBI in Court says right to silence is constitutional right and I have no issue, but he is non cooperative, he was evasive to questioning.
3:40 pm: CBI says in Court that on application of CBI a non bailable warrant was also issued and on that basis the arrest was made
3:37 pm: Solicitor General Tushar Mehta arguing for CBI in Court says have moved an application seeking 5 day custody of P Chidambaram.
3:36 pm: CBI Judge Ajay Kumar Kuhar arrives.
3:30 pm: Maharashtra ATS arrested one Braja Mohan Das from Assam who had sent email to BCCI threatening to kill Indian cricketers. He was arrested on August 20&brought to Mumbai on transit remand.Later he was produced in Court in Mumbai and was remanded to police custody till August 26
3:23 pm: INX Media Case: P. Chidambaram produced in CBI court; hearing begins.
3:12 pm: Ghaziabad: Five sanitation workers died while cleaning a sewer in Nandgram area, today. More details awaited.
3:08 pm: Senior advocate Dayan Krishnan and advocate Arshdeep Singh Khurana are present in court room of CBI Court. P Chidambaram to be brought here shortly, for hearing in INX Media Case.
3:00 pm: P. Chidambaram being taken from CBI Office to court for hearing in INX Media Case.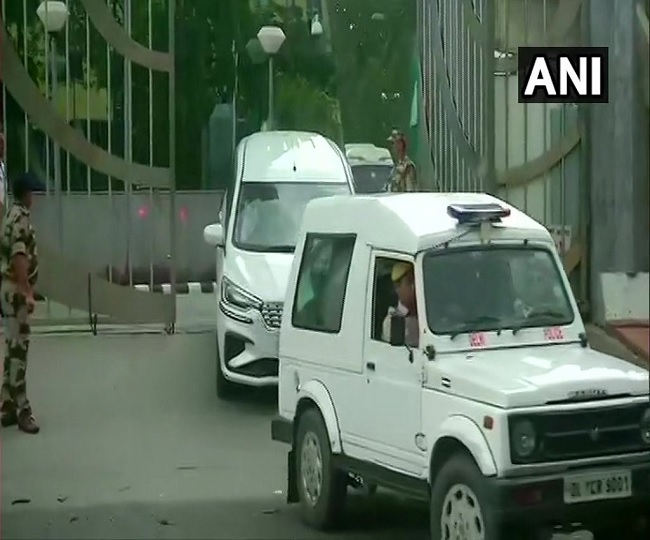 3:00 pm: My right to worship is an unfettered right which arise due to centuries of worship that has been happening at the site, Ranjit Kumar concludes his submissions
2:55 pm: Congress lawyers Kapil Sibal and Abhishek Manu Singhvi arrive at CBI Court for P Chidambaram's bail hearing in INX media case. Karti Chidambaram and Nalini Chidambaram also reached CBI Court.
2:50 pm: Heavy security outside Central Bureau of Investigation (CBI) office from where P. Chidambaram will be taken to court for hearing; water cannons also deployed outside the office.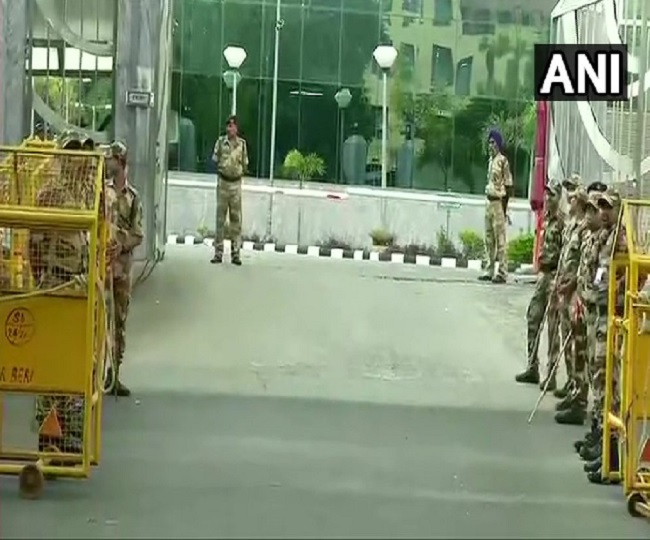 2:27 pm: Bench assembles after lunch, Ranjit Kumar resumes his arguments.
2:23 pm: Investigating Officer (IO) in INX media case, Rakesh Ahuja has been transferred back to Delhi Police. Enforcement Directorate (ED) has clarified that Rakesh Ahuja's term in ED was over 3 weeks back
2:20 pm: Mamata Banerjee backs P Chidambaram, says, "Process (of arrest) is incorrect. Way it was handled is sad."
2:00 pm: DMK President MK Stalin in Chennai on P Chidambaram arrested by CBI: I too saw how CBI jumped the wall & arrested him, it's a matter of shame for India, it is political vendetta. Chidambaram had asked for anticipatory bail but he was arrested, it's condemnable
1:44 pm: National Commission for Women issues notice to West Bengal DGP asking him to intervene in a case wherein a woman was allegedly gangraped by TMC Panchayat member&his 3 accomplices in Jalpaiguri.
1:43 pm: Agusta Westland money laundering case: Businessman Ratul Puri moves application stating he wants to surrender before the Central Bureau of Investigation Court. He is already in custody of Enforcement Directorate (ED) in connection with the Moser Baer bank fraud case.
1:35 pm: Madras High Court grants 3 week extension of Parole for Rajiv Gandhi Assassination case convict, S Nalin
1:15 pm: Activist Shehla Rashid on her remarks on the situation in Jammu and Kashmir: I will give the evidence when the Indian Army constitutes an inquiry, I will give the evidence then.
12:45 pm: CPI(M) leaders Sitaram Yechury & Brinda Karat, and Samajwadi Party (SP) leader Ram Gopal Yadav also present at the Dravida Munnetra Kazhagam (DMK) led All-Party Demonstration, demanding the "release of leaders detained in Jammu & Kashmir", at Jantar Mantar
12:40 pm: Kolkata High Court stays the arrest warrant against Shashi Tharoor (in file pic), issued in connection with his 'Hindu-Pakistan' comment, until disposal of the revision application.
12:30 pm: Madhya Pradesh: 5 detained in connection with an alleged terror funding case in Satna. 13 Pakistani numbers found in accused persons' phones, further investigation underway.
12:05 pm: Delhi: Fire breaks out at an under construction building near Pragati Maidan, 5 fire tenders present at the spot; more details awaited.
12:00 pm: Delhi: Dravida Munnetra Kazhagam (DMK) led All-Party Demonstration, demanding the "release of leaders detained in Jammu & Kashmir" underway at Jantar Mantar. Congress leaders Karti Chidambaram & Ghulam Nabi Azad, RJD leader Manoj Jha, and others also present.
11:46 am: Union Minister of State for Home,G Kishan Reddy on P Chidambaram arrested by CBI: Law will take its own course, the court takes decisions as per law,the party,the govt has no role in it. It's the court, not government that decides where to put the people who indulge in corruption
11:40 am: Mumbai: Maharashtra Navnirman Sena (MNS) Chief Raj Thackeray arrives at office of the Enforcement Directorate, to appear before it, in connection with a case pertaining to alleged irregularities related to Infrastructure Leasing and Financial Services (IL&FS)loan to Kohinoor CTNL
11:35 am: How did these affidavits form part of the record before High Court? asks Ranjit Kumar. They were filed in the suit which then got transferred to High Court, replies Ranjit Kumar.
11:33 am: The persons who have made the statement have been verified. An inference can be drawn based on what they have said in the absence of any objection, submits Ranjit Kumar
11:30 am: Ranjit Kumar admits they were not cross examined but those persons had come forward and made these statement, so an inference can be drawn "I am not saying what they said should be taken as gospel truth. But nobody has objected to what they have said"
11:20 am: Bench asking him whether those Muslim persons were cross examined to determine the veracity of contents of affidavits.
11:11 am: Ranjit Kumar placing reliance on am affidavit filed by one Abdul Gani as per which Mosque was erected by demolishing Ram temple but in spite of erection of said mosque the Hindus did not give up possession and were all along worshipping idol there.
11:10 am: Five-judge Constitution bench, headed by Chief Justice of India (CJI) Ranjan Gogoi, begins hearing in Ram Janambhoomi-Babri Masjid land dispute case; Daily hearing in the case is underway at the Supreme Court.
10:30 am: Karti Chidambaram in Delhi: I've never met Peter Mukerjea, I've never met Indrani Mukerjea in my life. The only time I've seen Indrani was when CBI took me to confront her. I have had no interaction with anyone directly or indirectly connected with their company
10:20 am: Kapil Sibal: It's a matter of great concern to us as members of legal fraternity, also it should be a matter of concern as citizens. All we wanted was a hearing,the presiding judge chose instead to say that I am sending the file to CJI. Isn't a citizen entitled to be heard?
10:00 am: Karti Chidambaram in Delhi on P Chidambaram arrested by CBI: This is not merely targeting of my father but the targeting of Congress party. I will go to Jantar Mantar to protest
9:55 am: Security tightened outside Enforcement Directorate's office; Maharashtra Navnirman Sena (MNS) Chief Raj Thackeray has been summoned by ED to appear before the agency, today.
9:46 pm: Mumbai Police: Section 144 of the Code of Criminal Procedure (CrPC) imposed in areas under Marine Drive, MRA Marg, Dadar, and Azad Maidan police stations.
9:34 am: Satya Pal Singh, Baghpat BJP MP: Chidambaran ji is a former Union Finance,&Home Minister, he is an intellectual & knows the law, he should not have behaved like this after court's order.What happened was not good, had he surrendered earlier, his dignity would have remained intact
9:30 am: Salman Khurshid, Congress on P Chidambaram arrested by CBI: It's deeply distressing that all that had to happen, there was no question of not being answerable to the law. The matter is listed on Friday, they could have waited till then to see what the Supreme Court wants to do
9:00 am: Prime Minister Narendra Modi to leave for France today, for a two-day official visit. PM Modi will hold bilateral meetings with the President of France Emmanuel Macron & Prime Minister Edouard Philippe. In France, PM Modi will today hold bilateral meeting with French President Emmanuel Macron, hold delegations-level talks, issue joint press statement and attend a dinner hosted by the French President.
Posted By: Talib Khan