Breaking News Latest Updates Highlights of August 21
Publish Date: Wed, 21 Aug 2019 06:30 PM IST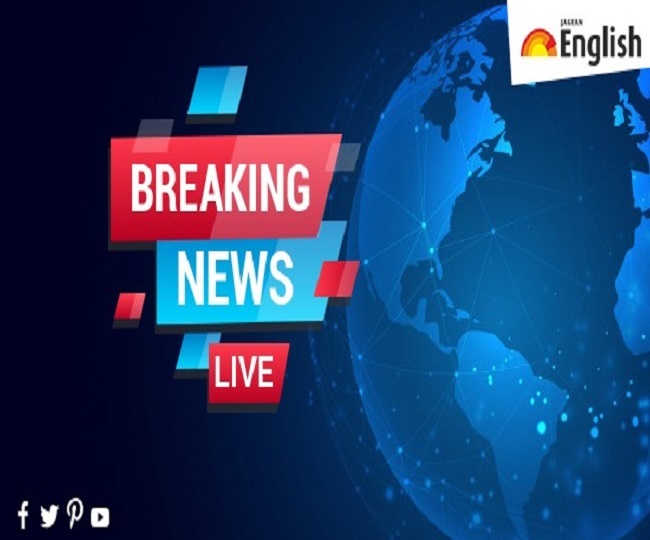 New Delhi | Jagran News Desk: Jagran English is back with its Latest News updates in which we provide all the relevant news for our readers in 'One Page' and 'One Click'.
Today we will have a special focus on the ongoing situation in Jammu and Kashmir following the revocation of Article 370 and former finance minister Arun Jaitley's health, who is admitted in AIIMS since August 9.
Here, we have a 360-degree focus on major developments that take place across all genres -- politics, crime, international news, business, sports, entertainment, and lifestyle.
Here are the Highlights of August 21:
6:30 pm: Defence Minister, IAF chief to visit France to receive first Indian Rafale fighter plane
4:55 pm: Union Jal Shakti Minister Gajendra Singh Shekhawat: Beyond the Indus Water Treaty a large part of India's share of water goes to Pakistan. We're working on priority to work out how our share of water that flows to Pak, can be diverted, for use by our farmers, industries,& people.
4:38 pm: Amid strike by Ordnance Factory Board (OFB) employees, Defence Ministry says Ordnance Factory Board products are of high cost, have poor quality issues and there is lack or minimal innovation in the factories. Defence Ministry says the proposed transformation of Ordnance Factory Board (OFB) into a public sector corporate entity will improve efficiency, reduce import dependence and enhance combat efficiency of the armed forces
4:36 pm: Congress leader P Chidambaram's (in file pic) lawyers Kapil Sibal, Salman Khurshid & Vivek Tankha were present before the CJI Ranjan Gogoi's Constitution Bench when the Ayodhya Bench was rising for the day, but did not mention urgent listing of interim bail case.
4:08 pm: Pakistan violated ceasefire in SUNDERBANI sector of RAJOURI district at about 3:45 pm, today. Indian Army retaliating.
3:55 pm: Bench rises for the day in Ram Mandir-Babri Masjid dispute land case.
3:47 pm: Now Senior Advocate Ranjit Kumar making arguments for plaintiff Gopal Singh who died in 1986 and his son has been substituted. He is plaintiff in suit no. 1, defendant no. 1 in suit no. 4 and defendant no. 1 in suit 5.
3:45 pm: Sinha says he did not think his turn to argue would come today. "I thought I would be asked to argue at the very end", says Sinha. "Is anybody in suit no. 5 ready to argue", asks CJI Ranjan Gogoi.
3:43 pm: Bench objects, says territory annexed means sovereignty is lost; Does not mean all structures in the territory is vested with the empire.
3:42 pm: Sinha raising the point of title claimed by Muslims. Once territory of Awadh was annexed to British empire, all structures raised on the soil also got annexed to Britain, Sinha says.
3:41 pm: Bench says they will hear PN Mishra later. Now SC moves on to VN Sinha who is appearing for President of Hindu Mahasabha.
3:40 pm: Justice Chandrachud asks what is the relevance of who built the mosque - be it Babur or somebody else? Was there a mosque? Thats what is relevant, Justice Chandrachud to PN Mishra.
3:40 pm: Congress workers hold protest in Lucknow over hike in fuel prices in the state
3:38 pm: Mumbai Police serves notice under CrPC 149 to leaders & members of Maharashtra Navnirman Sena (MNS) in connection with the summoning of Raj Thackeray by the Enforcement Directorate (ED) for tomorrow; warns strict action will be taken if law & order is violated.
3:27 pm: Ministry of Railways has directed all railway units to enforce a ban on single-use plastic material, with less than 50 microns thickness from 2 Oct, to minimize generation of plastic waste and its eco- friendly disposal. Strict enforcement is to be from 2 Oct
3:22 pm: Bench is more interested in objective evidence than references to scriptures.
3:19 pm: Hindu texts as the basis for faith is not disputed; what we really need are objective parameters, documentary evidence for temple, Bench tells PN Mishra.
3:18 pm: P Chidambaram fails to get an urgent hearing in Supreme Court
3:05 pm: PN Mishra relying on Skanda Purana, Valmiki Ramayana to argue on exact location of Ram Janmasthan.
3:00 pm: Jammu & Kashmir: Several Madarsas reopen in JAMMU today.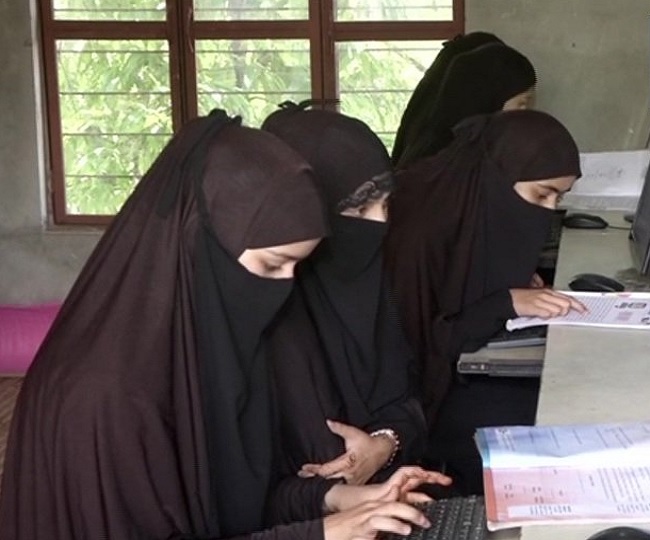 2:55 pm: It is our case that Babur never built a mosque there and Hindus have been worshipping at that place all along, submits PN Mishra.
2:53 pm: I will argue that based on our doctrine, tenets and beliefs, it is a temple. I will start with Atharva Veda, submits PN Mishra.
2:51 pm: Are you party to the suit, asks CJI Ranjan Gogoi. "I am. I am defendant no. 20 in suit 4", replies PN Mishra.
2:50 pm: PN Mishra is making submissions on behalf of Ram Janmabhoomi Punaruddhar Samiti.
2:45 pm: Delhi CM, Arvind Kejriwal: Water-level in Yamuna river is at 206.6 meters. Till now, there has been no loss of life. Temporary tents have been arranged for stay. Once water recedes sufficiently people can go back to their houses.
2:40 pm: Senior Advocate PN Mishra commences arguments in Ayodhya dispute case.
2:35 pm: The trial was by a Full Bench of High Court. Supreme Court should be circumspect while interfering with the findings of High Court, Vaidyanathan concludes arguments.
2:32 pm: Their suits having been dismissed as time barred, how can they grant relief to them in my suit when most of the findings are in my favour, Vaidyanathan asks
2:30 pm: Bench resumes hearing for Ayodhya dispute. CJI Ranjan Gogoi asks CS Vaidyanathan to close his arguments
2:25 pm: Pakistan Minister for Human Rights, Dr Shireen M. Mazari has written to UNICEF Chief stating that UN Goodwill Ambassador for Peace, Priyanka Chopra has "publicly endorsed Indian government's position (on Jammu & Kashmir)."
2:20 pm: As per Supreme Court Rules, I cannot mention it before Constitution Bench. When I come here (before Ramana J), Your Lordships say go to CJI. We will give am undertaking that he will not go anywhere, says Sibal. Justice Ramana declines to pass any order.
2:10 pm: Uttarakhand CM, Trivendra Singh Rawat announces a compensation of Rs 15 lakh for the next of kin of the persons who have lost their lives in the helicopter crash in Uttarkashi District.
2:02 pm: Our client is not running away; We are only asking that matter be listed, says Sibal citing previous instances when Solicitor General had mentioned matters and the same had been listed
2:00 pm: Bench assembles, "We really have no choice but to come back here", Kapil Sibal. "Registrar says it has some defects", NV Ramana J. "The defect is that ECIR is not part of the paperbook. ECIR is not part of record, then how can it be part of paperbook", asks Sibal.
2:00 pm: Maharashtra: 22 students & a teacher of Rambhau Mhalgi School in Pune admitted to Bharti Hospital today, when they complained of vomiting and loose-motion after consuming mid-day meal at school.
1:38 pm: State Disaster Response Force (SDRF) issues correction: Three people who were on-board the helicopter include Captain Lal, Co-pilot Shailesh & a local person Rajpal.
1:32 pm: PM Narendra Modi: The relation of India and Zambia is older than the independence of Zambia. It is a significant friend and trustworthy partner of India. We believe in the same democratic values and the joint ambitions for development connect the two countries.
1:28 pm: Special Leave Petition (SLP) filed by #PChidambaram has certain defects, as a result of which the Supreme Court registry is not in a position to clear it for a mentioning before the Supreme Court
1:18 pm: Mortal remains of former chief minister and senior BJP leader, Babulal Gaur are being taken from his residence to BJP party office, in Bhopal. He passed away at the age of 89, earlier today
1:10 pm: Sub-Divisional Magistrate (SDM) Devendra Negi on Uttarakhand helicopter crash: Two out of the three persons who were on-board the helicopter, have died & one is severely injured
1:00 pm: Bench rises for lunch, Ayodhya hearing to resume at 2 pm
12:40 pm: Custodial death of father of Unnao rape survivor case: One of the accused Amir Khan (Constable in UP police) has approached Delhi High Court challenging the framing of charges against him in connection with the custodial death case.
12:30 am: Uttarakhand helicopter crash: The helicopter was going from Mori to Moldi, in Uttarkashi district. Three people were on-board the helicopter. More details awaited.
12:23 pm: Uttarakhand: A helicopter, carrying relief material to flood affected areas, has crashed in Uttarkashi. More details awaited
12:21 pm: Central Bureau of Investigation (CBI) files a caveat (court can't pass any order without hearing the party filing it) in the Supreme Court, in the petition filed by #PChidambaram seeking protection from arrest
12:20 pm: A family of four people was rescued after their house, in slum near Zero Pusta in Usmanpur, was submerged in water yesterday. The water level at Old Yamuna Bridge (Loha Pul) has reached 206.60 meter.
12:12 pm: A naxal killed in an encounter with police in Bhadradri Kothagudem district. Superintendent of Police, Sunil Dutt told ANI, "Naxal's body along with weapon & ammunition recovered. Body being shifted to a local hospital for post-mortem. Search for other Naxals underway"
12:08 pm: Prime Minister Narendra Modi meets President of Zambia, Edgar Chagwa Lungu at Hyderabad House. The Zambian President is on a three-day visit to India.
12:00 pm: This place due to the very fact that Ram was born here has divinity and needs to be treated differently, CS Vaidyanathan.
11:40 am: Whether a mosque is a juristic person or not? Vaidyanathan citing 1940 judgment in Masjid Shahid Ganj case. He says that judgment never answered that question conclusively, says Vaidyanathan.
11:30 am: Following the approval by Defence Minister,an independent vigilance cell will be made functional under Chief of Army Staff(COAS). Accordingly,ADG(Vigilance) will be placed directly under COAS for this purpose. It'll have 3 Colonel-level officers(one each from Army,Air Force&Navy)
11:25 am: In Hindu law unlike in Mohammaden law, a person in the capacity of trustee or Shabait cannot alienate the property, submits Vaidyanathan.
11:20 am: Defence Minister Rajnath Singh has approved various proposals for re-organisation of Army Headquarters. The approval has been given based on a detailed internal study conducted by the Army Headquarters.
11:20 am: Senior lawyer Kapil Sibal couldn't mention his urgent listing of P Chidambaram's plea before CJI, as 5-judge Constitution bench of the Supreme Court, headed by Chief Justice of India (CJI) Ranjan Gogoi, commences day-to-day hearing on Ayodhya case.
11:20 am: There cannot be a destruction of an idol or temple. Even if there is no temple, the place itself has sanctity which will always remain, the property is res extra commercium and cannot be transferred, sold, alienated or dealt with in any manner, argues Vaidyanathan: CS Vaidyanathan.
11:15 am: The property itself being birthplace of Ram and a deity, it is res extra commercium. Thus, there is no question of anyone putting up a mosque there and claiming adverse possession, CS Vaidyanathan argues
11:13 am: 23 MLAs take oath as ministers in Uttar Pradesh Government, 6 of them as Cabinet Ministers, in the first Cabinet reshuffle of the present Government
11:08 am: CS Vaidyanathan citing precedents on adverse possession and ownership. "There has never been any adverse possession in this case. Hindus have always expressed their desire to worship at this place", Vaidyanathan.
11:06 am: Ram Mandir - Babri Masjid Day 9 hearing commences; CS Vaidyanathan resumes his arguments.
11:05 am: 20 people missing in Sanel village of Mori block in Uttarkashi district in Uttarakhand, following an incident of cloudburst. 15 bodies have been recovered so far. The search operation is still underway.
11:00 am: After Supreme Court sends Chidambaram's plea for review to the CJI, ED issues lookout notice against the former Finance Minister: Reports
10:46 am: Senior Advocates Kapil Sibal, Vivek Tankha have made their way into CJI Court.
10:40 am: Supreme Court Judge, Justice NV Ramana, sent the file of P Chidambaram's plea seeking interim bail before Chief Justice of India Ranjan Gogoi to pass the order. Anticipatory bail plea of P Chidambaram now to be mentioned before CJI Ranjan Gogoi of Supreme Court
10:30 am: Senior lawyers Kapil Sibal, Salman Khurshid and Vivek Tankha are inside the courtroom
10:23 am: Punjab: Three Cheetah Helicopters are taking 36000 parathas and 18000 litres of water to 18 flood affected villages of Shahkot, in Jalandhar district.
10:20 am: Special Leave Petition (SLP) filed in Supreme Court by lawyers of #PChidambaram seeking interim relief against yesterday's order of the Delhi High Court canceling Chidambaram's anticipatory bail plea
10:10 am: Madhya Pradesh government declares three-day mourning in the state following the demise of former Chief Minister and BJP leader, Babulal Gaur, today. His last rites will be performed with state honours.
10:05 am: Delhi: Water level at Old Yamuna Bridge (Loha Pul) has reached 206.60 meter. As per Upper Yamuna Division, Central Water Commission the water level is expected to reach the peak value of 207.08 meter between 1 to 5 pm today.
10:00 am: French Ministry for Europe & Foreign Affairs Spokesperson: France makes a call to the parties for restraint, de-escalation, and easing the situation. It is essential to abstain from any measure likely to aggravate tensions.
09:45 am: Rajasthan Minister Shanti Dhariwal: Rajiv Gandhi was very troubled with the ideologies of RSS (Rashtriya Swayamsevak Sangh). He was sure that if the country ever faces communal tensions, it'll be due to RSS's policies. When Mahatma Gandhi asked people across the country to celebrate independence day on January 26, 1930, & unfurl tricolour, RSS unfurled saffron flag instead of tricolour. RSS says it since 1925 that National anthem Jana Gana Mana doesn't instil a feeling of patriotism like National song does. They were against National anthem & also used to say it openly that there should be only one colour, saffron, in the flag, instead of tricolour.
09:40 am: President of Zambia, Edgar Chagwa Lungu accorded Guard of Honour at Rashtrapati Bhawan. He is on a three-day visit to India.
09:38 am: Senior lawyer and Congress leader Salman Khurshid, on being asked 'how do you see the CBI action?': Extremely unfair.
09:15 am: The Central Bureau of Investigation (CBI) team has left from the residence of P Chidambaram
09:00 am: A Central Bureau of Investigation (CBI) team arrives at the residence of P Chidambaram. Yesterday, Delhi High Court had dismissed his both anticipatory bail pleas in connection with INX Media case.
09:00 am: Washington DC: US President Donald Trump reacts on the Kashmir issue, says "...There are tremendous problems between those 2 countries. I'll do the best I can to mediate or do something. Great relationship with both of them. But they aren't exactly friends at this moment"
Posted By: Talib Khan