Breaking News Latest Updates Highlights of August 13
Updated: Tue, 13 Aug 2019 07:51 PM IST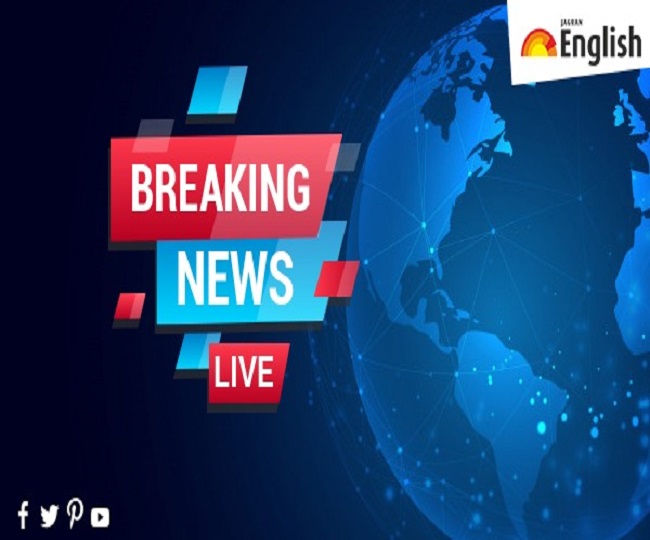 New Delhi | Jagran News Desk: At Jagran English, we try to provide all the relevant news to our readers. We release that everything that happens around the world does not impact our readers and that's why we have decided to come up with this idea of 'one page' and 'one-click'.
Today we will have a special focus on the Ayodhya land case and the crisis going in Kashmir.
Here we provide a 360-degree coverage on all genres including politics, business, India, world, sports, and entertainment.
Here are Highlights of August 13:
7:33 pm: Union Home Minister Amit Shah has no plans to visit Srinagar, Jammu and Kashmir on 15th August: ANI
7:27 pm: Union Home Minister Amit Shah has no plans to visit Srinagar, Jammu and Kashmir on 15th August: ANI
7:14 pm: Delhi High Court allows release of the movie 'Batla House' subject to deletion of certain scenes and putting a revised disclaimer in the beginning of the movie & also adding a disclaimer during a particular scene.
7:04 pm: J&K Governor's office: Rahul Gandhi was responding to fake news possibly spread from across the border about situation in Kashmir, which is peaceful with negligible incidents. He can check for himself from various Indian channels which have reported correct position in the valley
7:01 pm: Kerala State Disaster Management Authority (KSDMA): 91 deaths, 59 people missing, & 34 injured due to flood-related incidents across the state, between 8th August to 13th August.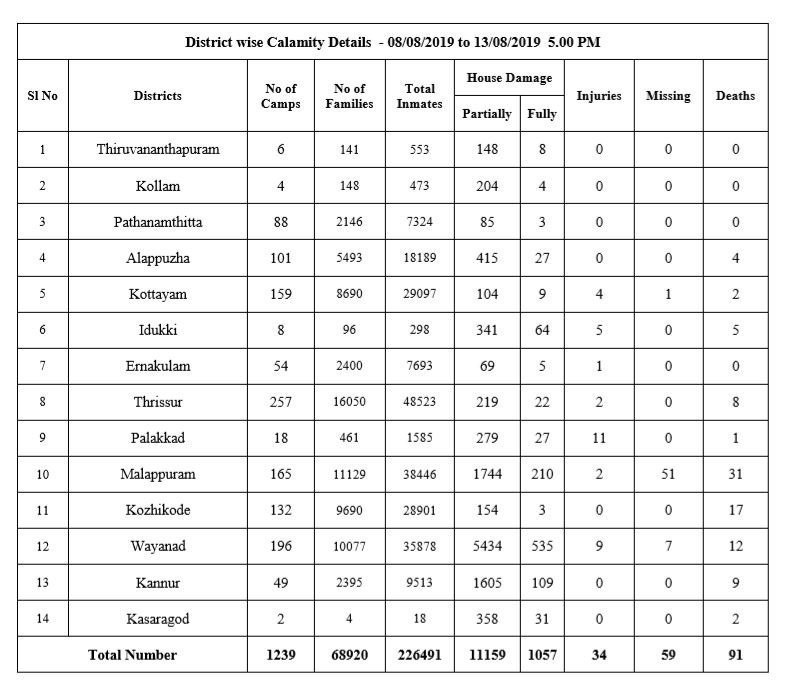 6:57 pm: One would conventionally associate the MEA with protocol but Sushma Ji went a step ahead and answered the people's call, making the Ministry people friendly. We are used to people saying politically correct things but Sushma Ji was different. She did not hesitate to speak her mind and she spoke with firmness. This was special about her: PM Modi
6:55 pm: I remember Venkaiah Naidu Ji and me going to Sushma Ji, and asking her to go to Karnataka to fight elections. The outcome was certain but she was someone who was always ready to take up challenges, says PM Modi. In any ministerial duty she held, Sushma Ji brought about a marked change in the work culture there.
6:46 pm: PM Modi pays respect to Sushma Swaraj, says "She was very strong in her opinions and also she tried to stay committed to them. Her speeches were not only effective but also very inspiring."
06:20 pm: India Meteorological Department, Dehradun: Heavy to very heavy rainfall likely to occur at isolated places especially in Chamoli, Rudraprayag, Bageshwar, Pithoragarh, Dehradun during next 48 hours
05:38 pm: Indian Meteorological Department (IMD): An Earthquake of magnitude 4.2 on Richter scale struck Jammu & Kashmir at 4:20 pm, today.
05:28 pm: Delhi: Prime Minister Narendra Modi at condolence meet for late former Union Minister & BJP leader Sushma Swaraj being held at Jawaharlal Nehru Stadium.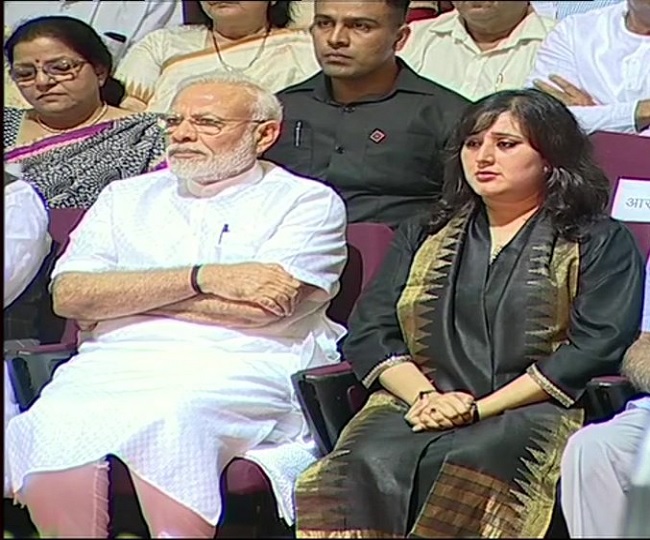 05:27 pm: Digvijaya Singh, Congress: Jammu & Kashmir Governor himself had said that there was an intelligence failure (Pulwama attack), had it been any other country Home Minister would have been forced to resign, if not the PM. But here, whoever raised questions was declared a traitor.
04:38 pm: Delhi: Condolence meet for late former Union Minister & BJP leader Sushma Swaraj being held at Jawaharlal Nehru Stadium. Home Minister Amit Shah present at the meet.
04:23 pm: Noida: Fire breaks out at Mother's Pride play school in Sector-61. Children & school staff was not present in the school at the time of fire. Six fire tenders present at the spot.
03:42 pm: Ladakh: Home Minister Amit Shah will inaugurate Aadi Mahotsav 2019, a National Tribal Festival, at Polo Ground in Leh on 17 August. The festival will be held from 17 August to 25 August, 2019.
03:28 pm: Radha Mohan Singh, BJP's National Election Officer: The elections for State Presidents & National Council Members will be held from 1 December to 15 December 2019.
03:11 pm: Maharashtra Chief Minister's Office (CMO): CM Devendra Fadnavis and State Cabinet Ministers to donate their one month's salary towards CM Relief Fund.
03:06 pm: Maharashtra: Aurangabad District Cooperative Milk Producer Union contributed Rs 25 lakh to the Chief Minister Relief Fund.
02:08 pm: Congress leader Priyanka Gandhi Vadra visits Ubha village of Sonbhadra. Ten people from the village had died in firing last month over a land dispute.
02:01 pm: In a historic move, the International Cricket Council and Commonwealth Games Federation confirmed the inclusion of women's T20 cricket t the Birmingham 2022 Commonwealth Games.
01:46 pm: J&K Principal Secy (Planning Commission) R Kansal: We saw disturbances in the state in 2008 & 2016 too. There were 37 deaths in 1st week of 2016, but in last 1 week there hasn't been a single casualty. By imposing reasonable restrictions at least we've been able to save human lives.
01:37 pm: Former PM Manmohan Singh Says Voices from J&K must be heard.
01:24 pm: Unnao rape case: Supreme Court refuses to expand the ambit of hearing and says it's only concerned about the five cases between the victim family and accused Kuldeep Sengar.
12:58 pm: Air Marshal SK Ghotia: Rescue operations are underway since 8th August. Currently, operations are underway in Hampi, people are being rescued&being taken to Vijayanagar. We have appointed the base commander of Belagavi Air Force camp as the task force commander.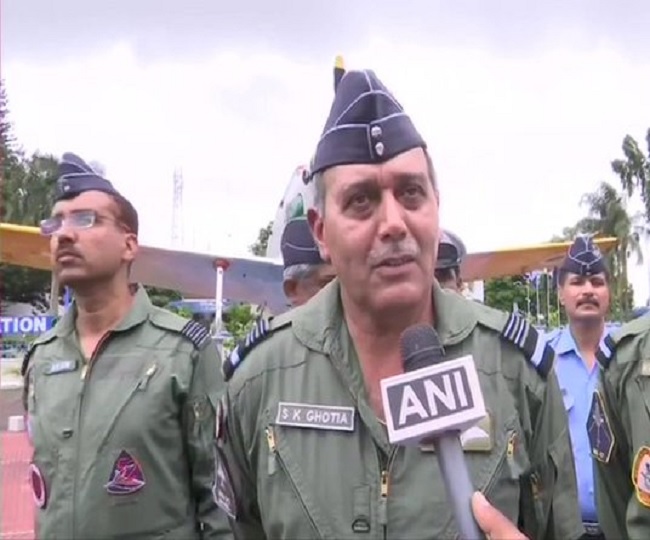 12:45 pm: Kolkata Magistrate Metropolitan Court issues arrest warrant against Congress leader Shashi Tharoor in connection with a case filed by an advocate Sumeet Chowdhury over Tharoor's 'Hindu-Pakistan' comment.
12:45 pm: Jammu and Kashmir Principal Secretary (Planning Commission) Rohit Kansal: As we speak, dress rehearsals are underway in all districts of Jammu, Kashmir and Ladakh, independence day celebrations will be carried out in a grand manner.
12:32 pm: 10 MLAs of Sikkim Democratic Front join BJP in presence of BJP Working President JP Nadda and General Secretary Ram Madhav
12:26 pm: Election Commission begins meeting to discuss different aspects of delimitation of Jammu and Kashmir Assembly.
12:15 pm: Businessman Ratul Puri has moved a plea in Delhi High Court challenging dismissal of his anticipatory bail plea by the trial court in AgustaWestland money laundering case. High Court to hear the matter today.
12:10 pm: Entire legislative party of Sikkim Democratic Front, except former Chief Minister Pawan Kumar Chamling, to join Bharatiya Janata Party later today.
12:04 pm: Overall automobile sales in India down by 18.71% in July 2019. Total vehicles (including 2 and 3 wheelers) sales were 18,25,148 as compared to 22,45,223 vehicles sold in July 2018.
11:53 am: Dinesh Sharma, Deputy CM: Priyanka Gandhi Vadra should be visiting Sonbhadra with a feeling of remorse, because the incident is in a way linked to land acquisition done earlier by ruling Congress leaders, but I think she is going as a part of media trial or political stunt.
11:51 am: Army Chief General Bipin Singh Rawat on situation in Valley after #Article370Revoked: The bonhomie we had with people in the 70s-80s, we want the same again. We were deployed there, and we used to meet without guns, and if everything goes well, we will again meet without guns.
11:34 am: Supreme Court: will consider an urgent listing of plea filed by Anuradha Bhasin, the Executive Editor of Kashmir Times challenging the restriction on working journalists in the Kashmir valley in the wake of the revocation of Article 370.
11:29 am: Army chief General Bipin Rawat: If the adversary wants to activate the LoC, that's his choice. Everybody does precautionary deployment, we should not get too concerned about it. As far as the Army and other services are concerned, we have to be always prepared.
11:28 am: 'Namaz' was offered till January 16, 1949, and there was no idol inside, SC hearing Ayodhya case told.
11:27 am: I will deal with whether there was existing temple over which mosque came up, sr advocate CS Vaidyanathan, also for Ram Lalla, to SC.
11:27 am: SC must do full and complete justice in all matters before it, senior advocate K Parasaran for 'Ram Lalla Virajman' tells bench.
11:00 am: Ayodhya land case: Hearing in the case has started in Supreme Court. It is the 5th day of the day-to-day hearing in the case.
Posted By: James Kuanal