Updated: Wed, 21 Apr 2021 05:35 PM IST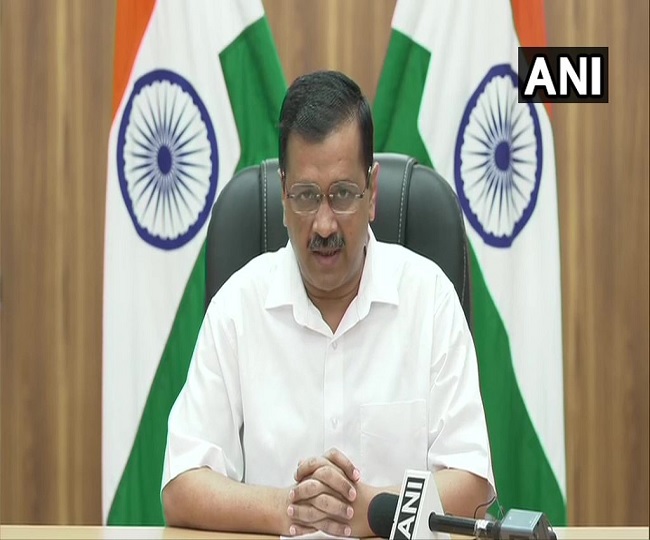 New Delhi | Jagran News Desk: Each and everything that happens around us impacts in some way and that's why it becomes important for us to know what's happening around the world. Thus at English Jagran, we provide our readers with 360-degree coverage in all genres to give them a brief insight into what's happening around the world.
Here are the Highlights Updates:
3:45 pm: Expenses, to vaccinate all aged above 18 years in Chhattisgarh, will be borne by state govt. We will take all possible steps to protect our citizens' lives. Request central govt to ensure availability of adequate number of vaccines: Chhattisgarh CM Bhupesh Baghel
3:25 pm: This is an unfortunate incident. I spoke to Nashik municipal commissioner who has informed me that the situation is under control now. I'll be going to Nashik soon. Nashik Guardian Min Chhagan Bhujbal has already gone there: Maharashtra Min Rajesh Tope
3:20 pm: Union Home Minister Amit Shah condoles loss of life in the Nashik oxygen tanker leak incident "Distressed to hear the news of the accident. I express my deepest condolences to the families who have lost their loved ones in this incident," he says
3:10 pm: Union Education Minister Ramesh Pokhriyal Nishank tests positive for #COVID19
3:00 pm: Y'day, Kashmir Traders & Manufacturers Federation, Srinagar was also wanted to give suggestions but L-G didn't consider us. We wanted a weekend lockdown for everyone. Opening alternate shops won't help. We want reversal of this order: Bashir Komposh, a shopkeeper in Srinagar
2:30 pm: What happened in Nashik is terrible. It's being said that 11 people died which is very disturbing. I demand that the other patients be helped & shifted if needed. We demand a detailed inquiry: Former Maharashtra CM and BJP leader Devendra Fadnavis on Nashik Oxygen tanker gas leak
2:20 pm: Indian nationals who travel from India to Nepal by air route on Indian passport (with clear immigration stamp) do not require No Objection Certificate (NOC) with effect from April 22nd 2021 to June 19th 2021 to travel to third countries: Embassy of India in Kathmandu
1:40 pm: Due to the walls leakage of the tanker in Nashik, there was massive Oxygen leakage. There must definitely have been an impact on the hospital it was going to but I'm yet to gather more information. We'll issue a press note after gathering more information: Maharashtra Health Min
1:25 pm: The Board of Secondary Education (BSE), Odisha on Wednesday canceled the class 10th board exams for 2021 across all schools in state in wake of the surge in Covid cases. Results of Class 10 students to be prepared by the Board on basis of objective criteria: State Education Min
1:15 pm: As per today's demand, we have sufficient Remdesivir, only challenge is that of distribution. So I appeal to doctors to use Oxygen & Remdesivir properly. Maharashtra is currently producing 1250 tons of liquid oxygen, it'll be used for 100% medical use only: Maharashtra Health Min
1:00 pm: We're anticipating that 15% of currently active cases may need oxygen. As of now, we have arrangements of 1550 MT of oxygen in the state. We're trying to distribute the same. We're also expecting the Oxygen which Govt of India will import: Maharashtra Health Minister Rajesh Tope
12:45 pm: We are being forced to give our oxygen to Delhi. First, we'll complete our needs, then give to others. Yesterday, one of our O2 tankers was looted by Delhi Govt that was going to Faridabad. From now, I've ordered police protection for all tankers: Haryana Health Min Anil Vij
12:20pm: Yesterday, I met the Home Minister and briefed him about Covid situation in state. Cases are rising because we're conducting more testings. As per Prime Minister, lockdown is last option. I will declare further information on Covid restriction today at 5 pm: Goa CM Pramod Sawant
12:05 pm: Prime Minister Yoshihide Suga has called off a planned visit to India and the Philippines, government sources said Wednesday, apparently due to a resurgence of coronavirus infections in Japan: Japanese media
11:50 am: Schools in Haryana to go into summer vacation from tomorrow till 31st May: Haryana Education Minister Kanwar Pal Gujjar
11:40 am: Our party chief Sharad Pawar was admitted at Breach Candy Hospital in Mumbai last evening for a follow-up procedure post his Gall Bladder surgery. Procedure has been conducted and he is now recuperating in the hospital: Maharashtra Minister and NCP leader Nawab Malik
11:30 am: Parents of cricketer MS Dhoni have been admitted here at the hospital after testing positive for #COVID19. Their oxygen level is stable: Pulse Superspeciality Hospital, Ranchi, Jharkhand
11:15 am: Between 24th to 30th April 2021 we are in the process to schedule once a week flight to UK from Delhi & Mumbai. Information regarding the same will also be updated on our website and social media channels: Air India
11:05 am: 38 inmates at Byculla jail, including accused in Sheena Bora murder case Indrani Mukerjea, have tested positive for #COVID19: Byculla jail authority, Mumbai
10:55 am: Moradabad: With Govt's ban on supply of oxygen for industrial purposes except in 9 specified industries, medical oxygen supply enhanced. Director of an Oxygen supplying company says, "Demand has increased 4-5 times. Situation under control, there's proper Oxygen backup in dist."
10:45 am: Delhi Chief Minister Arvind Kejriwal and Lt Governor Anil Baijal to hold a meeting at 11 am today. Issue of Oxygen supply, COVID cases and deaths to be taken up in the meet.
10:30 am: Passengers who were to travel between India & UK may note that in view of recent restrictions announced by the UK, flights from/to the UK stand cancelled from 24th to 30th April 2021. Further updates regarding rescheduling, refunds & waivers will be informed shortly: Air India
10:20 am: 10 tons of oxygen was supplied to LNJP Hospital last night. This supply is sufficient for the current situation: LNJP hospital officials, Delhi
10:00 am: 4500 cubic metres of oxygen supplied by pvt vendor last night, 6000 cubic meters by Inox Air. Total requirement at present is 11,000 cubic meters. Supply should last till 9 am tomorrow. Indian Oxygen Ltd & Inox promised to refill tanks during day: Sir Ganga Ram Hospital, Delhi
9:50 am: India reports 2,95,041 new #COVID19 cases, 2,023 deaths and 1,67,457 discharges in the last 24 hours, as per Union Health Ministry Total cases: 1,56,16,130 Total recoveries: 1,32,76,039 Death toll: 1,82,553 Active cases: 21,57,538 Total vaccination: 13,01,19,310
9:30 am: 27,10,53,392 samples tested for #COVID19 up to 20th April 2021. Of these, 16,39,357 samples were tested yesterday: Indian Council of Medical Research (ICMR)
8:30 am: Regular Courts and Registrars Courts shall not sit from 22nd April onwards till further orders and a separate circular is being issued with respect to the sitting of courts: Supreme Court of India
8:20 am: Matters shown in the final cause lists of miscellaneous matters & regular hearing matters for 22nd April and matters shown in the final lists of Registrar's Court and Chambers Matters for 22nd and 23rd April won't be taken up for hearing & the same stand adjourned: Supreme Court
8:10 am: Criminal, Gaurav Sharma was injured after being shot. He has been hospitalised. His friends & he had shot dead a man in March; 4 were arrested. His friend was also wanted in a murder case in Morena, MP. I will give a reward of Rs 25,000 to the team that arrested them: Hathras SP
8:00 am: Hathras: A criminal, with Rs 1 Lakh reward on his head, arrested in encounter earlier today; hospitalised after being injured. He was absconding since March 2021 after shooting dead a man who had filed a molestation case against him in 2018, in Sasni. His accomplice also arrested
7:52 am: Maharashtra Government has imposed statewide restrictions till May 1st, in the wake of the #COVID19 situation. Section 144 imposed across the state..
7:45 am: Delhi: Fire breaks out at a furniture market in Kirti Nagar, fire tenders at the spot. Details awaited
7:30 am: Punjab: A 35-year-old COVID patient died allegedly by hanging himself from a fan in Ludhiana's Civil Hospital. He was admitted to the hospital the previous day, was vaccinated at 5 pm. An hour later, hospital staff found him hanging from fan. Probe on: ACP Waryam Singh
7:20 am: Amid a surge in COVID cases, call flow increases at Maharashtra Emergency Medical Services in Pune. We take 9,000-10,000 calls per day, including COVID emergencies & others. Panic has increased now. Call flow revolves more around COVID: Control Room Manager
7:10 am: We're using all possible resources to supply oxygen, there's support from the state. Everybody is working 24*7 for the immediate delivery of oxygen cylinders. There hasn't been oxygen shortage for even a single bed: CEO, Pune Zilla Parishad
7:00 am: The verdict does not bring back George but it brings a purpose that his legacy will not be about his death, but what we must do in his memory: US President Joe Biden after former Minneapolis policeman Derek Chauvin convicted of George Floyd's murder
Posted By: Talibuddin Khan