Breaking News Latest Updates Highlights of April 20
Breaking News Latest Updates Highlights of April 20
Updated: Tue, 20 Apr 2021 05:00 PM IST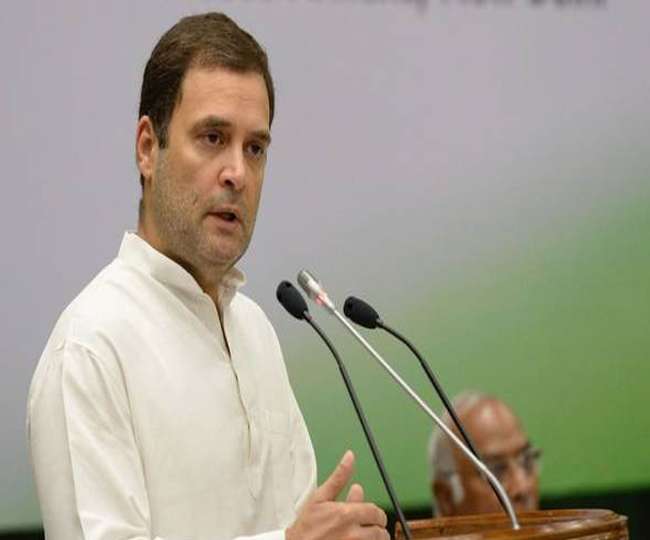 New Delhi | Jagran News Desk: Each and everything that happens around us impacts in some way and that's why it becomes important for us to know what's happening around the world. Thus at English Jagran, we provide our readers with 360-degree coverage in all genres to give them a brief insight into what's happening around the world.
Here are the Highlights of April 20:
5:00 pm: Delhi HC raises question over the Centre's decision to ban the use of oxygen for industrial purposes with effect from 22nd April. Court says why haven't you (Centre) banned it from today. Every life is very important and valuable, states the Court
4:45 pm: Last year, over 80% people were treated under home isolation. Our start is good but we need to increase our facilities more. We're creating more temporary beds in hospitals. We are also working on increasing the manpower: Union Health Minister Dr Harsh Vardhan
4:35 pm: Odisha Government has suspended all learner's license and driving license test at RTOs across the State. The suspension will come into effect from 22nd April till further orders
4:20 pm: Assam Govt issues new COVID guidelines; all market places except chemist shops, shops in malls, weekly markets to close by 6pm, not more than 20 persons allowed at funerals, tea gardens&industrial units may function with strict guidelines Order to remain in effect till Apr 30
4:10 pm: Delhi HC raises question over the Centre's decision to ban the use of oxygen for industrial purposes with effect from 2nd April. Court says why haven't you (Centre) banned it from today. Every life is very important and valuable, states the Court
4:00 pm: Jammu & Kashmir restrictions for COVID19 containment; 'Corona curfew' from 10pm to 6 am extended to all 20 districts, public transport to ply with 50% seating capacity and markets to open with 50 % shops on rotation bases
3:50 pm: Delhi Lieutenant Governor Anil Baijal requests migrant workers to not leave Delhi and assures help from the Government regarding all their needs A six-day lockdown was enforced in the national capital last night, to continue till Monday morning
3:40 pm: Jharkhand government announces lockdown from April 22-29 with few exemptions. Essential services allowed, religious places to remain open but the gathering of devotees not allowed. Mining, agricultural & construction activities permitted
3:25 pm: Congress leader Rahul Gandhi tests positive for #COVID19 with mild symptoms
3:17 pm: I support lockdown & don't think there was any other way. But this isn't about that. Did you (Delhi CM Kejriwal) make no preparations since last year? You give lectures, don't take questions & lie. Is there any hospital in Delhi where beds are available?: BJP MP Gautam Gambhir
3:10pm: States already way down by shrinking GST revenues, lower tax devolution, reduced grants-in-aid & increased borrowing would've to bear this addl burden. Meanwhile, nobody knows where the thousands of crores of rupees collected under PM CARES being deployed: P Chidambaram, Congress
3:07 pm: By liberalising the price of vaccine & not fixing a price for states at the same rate as available to Union Govt, the govt is paving the way to unhealthy price bidding & profiteer. States with limited resources will be at a considerable disadvantage: Congress leader P Chidambaram
3:00 pm: Everyone in United States aged 16 years and above is now eligible for #COVID19 vaccination, the US Centers for Disease Control and Prevention (CDC) said on Monday: Reuters
2:50 pm: Home delivery from the said shops however may be allowed between 7 AM to 8 PM. These timings however may be changed by the local authority: Maharashtra Government
2:35 pm: All groceries, vegetable shops, fruit vendors, dairies, bakeries, confectionaries, all type of food shops, shops related to farm produce, pet food shops, shops related to materials for impending rainy season for individuals/orgs to be open only b/w 7 to 11 AM: Maharashtra Govt
2:25 pm: Defence Minister Rajnath Singh took review of progress in #COVID hospitals. He asked officials to make optimal use of resources to align with civil needs. He also asked officials to analyse and let him know what more is required and there will be procurement immediately: Sources
2:10 pm: Delhi CM Arvind Kejriwal quarantines himself as his wife Sunita Kejriwal tests positive for #COVID19; she has home isolated herself.
2:00 pm: TMC submits a memorandum to the West Bengal state election commission requesting them to club together phases 6, 7 and 8 of the ongoing #WestBengalPolls
1:55 pm: A consignment of 15,000 Remdesivir injections reach Indore from Karnataka's Bengaluru and for distribution across cities in Madhya Pradesh
1:40 pm: Defence Minister Rajnath Singh chairs a meeting to review Ministry of Defence's preparations and response to #COVID19 situation: Ministry of Defence
1:25 pm: BJP national president JP Nadda chaired a meeting to review & guide preparations for PM's public rallies and other rallies in the new format. BJP has decided that only small public meetings with not more than 500 people will be held by PM & other union ministers in West Bengal.
1:15 pm: Weekend lockdown to be imposed in UP on Saturdays & Sundays. Lockdown will come into effect on Friday 8 pm & continue till Monday 7 am. Only essential services will be allowed. Night curfew will remain imposed in all districts: Awanish K Awasthi, Additional Chief Secy, Home Dept
1:06 pm: On 15th April, our party chief Mamata Banerjee appealed to EC to club together remaining phases of polls, keeping an eye on COVID situation. She repeated the same thing y'day. We've submitted a memorandum to state EC with request to consider & review this: Sukhendu Sekhar Roy,TMC
12:45 pm: It is my duty to worry about everyone in Haryana. Farmers are protesting here in large numbers. We have decided to vaccinate them and get them tested for #COVID19: Haryana Home Minister Anil Vij
12:35 pm: In 2.5 weeks, bed count has gone up by 3 times here. 2,700 more beds will be arranged in next few days. Most #COVID19 patients are recovering in home isolation. I urge those who need hospitals to check app beforehand for bed availability & then proceed further: Delhi Deputy CM
12:24 pm: Delhi High Court issues notice to makers of films on late actor Sushant Singh Rajput's life, on a plea by his father seeking a ban on the release of any such movie.
12:12 pm: Government of Telangana announces night curfew in the state from 9 PM to 5 AM. The order comes into effect immediately and will remain imposed till May 1st. Essential services to remain exempted.
12:05 pm: Madhya Pradesh: Three people died after a bus carrying migrants to Chhatarpur and Tikamgarh from Delhi, overturned in Jorasi of Gwalior district. Details awaited.
11:55 am: Lt Governor Anil Baijal appeals to the migrant workers not to leave, assures all help from Government to take care of their needs while lockdown is in effect: Sources
11:52 am: Delhi Lt Governor deeply concerned about reports and visuals of migrant workers at stations and bus stands, to leave Delhi. He met Chief Minister and Chief Secretary to take stock of the situation and instruct every possible step to be taken to stem reverse migration: Sources
11:40 am: Uttar Pradesh government moves Supreme Court challenging the Allahabad High Court order on imposing lockdown in its five cities, on the ground that the High Court did not have the domain to issue such kind of directions.
11:20 am: Mumbai Police & Food and Drugs Admn teams raided 2 locations y'day. 2000 vials of Remdesevir recovered at one exporter's location in Marol,Andheri East, which belongs to a pharmaceutical company. 200 vials of Remdesevir recovered at another exporter's location in New Marine Lines
11:12 am: The medical oxygen supply has been increased by nearly four times from 1,273 MT/day in the last week of February 2021 to 4,739 MT/day on 17th April 2021: Government Sources
11:05 am: Delhi: Traffic jam at Connaught Place, due to checking of vehicles by police, in view of COVID-induced lockdown
10:55 am: We have received information that we will get the Covishield doses by this evening. If that happens, we will begin vaccination tomorrow. We realised last night about the shortage of Covishield doses: Rajesh Dere, Dean of BKC jumbo vaccination centre
10:45 am: Mumbai: Boards reading 'Vaccine out of stock', put up outside BKC vaccination centre. Dean of the Centre says, "We had 350-400 Covishield doses, we've administered it. We're awaiting more doses. Around 2000 Covaxin doses are available for second dose, that is being administered."
10:30 am: Chhattisgarh: Tomatoes being offered to people in Bijapur Municipal limits, by Municipality, to encourage them to get vaccinated for #COVID19. An official, Purshottam Sallur says, "It's being done to encourage them. We appealed to vegetable vendors, they supplied to municipality"
10:20 am: Two UK strains and one other mutant strain found in three samples sent for testing to National Centre for Disease Control (NCDC) Delhi: Dr Deepak Juyal, VRDL lab of Doon Medical College, Dehradun, Uttarakhand
10:05 am: Essential services exempted during lockdown including newly added category of advocates. We have set up 3 pickets under each police station & added extra force in areas where we anticipate crowds. No major violations since morning: Rajendra P Meena, DCP South East, Delhi Police
9:50 am: India reports 2,59,170 new #COVID19 cases, 1,761 deaths and 1,54,761 discharges in the last 24 hours, as per Union Health Ministry Total cases: 1,53,21,089 Total recoveries: 1,31,08,582 Death toll: 1,80,530 Active cases: 20,31,977 Total vaccination: 12,71,29,113
9:40 am: ICSE cancels class 10 board examinations, in the wake of #COVID19 situation. The status of exams for class 12 remains the same as the previous order - Class 12 Exam (offline) will be conducted at a later date.
9:30 am: As many as 26,94,14,035 samples have been tested across the country up till April 19 including 15,19,486 samples tested yesterday: Indian Council of Medical Research (ICMR)
9:15 am: PM Modi unlikely to visit Portugal, France next month, may join EU summit virtually
9:00 am: Prime Minister Narendra Modi will hold a meeting with vaccine manufacturers via video conferencing at 6 pm today. This would be his third interaction with focus groups, after doctors and pharma companies yesterday.
8:50 am: Andhra Pradesh government declares closure of academic year 2020-21 and announces summer holidays for Classes 1 to 9 from today for all schools functioning under all managements, in view of prevailing #COVID19 situation
8:40 am: NCLAT Officiating Chairperson tests positive for #COVID19. The Competent Authority of NCLAT now decides to observe April 26 to May 20 as summer vacations for Principal Bench of NCLAT at New Delhi. The Registry shall, however, remain functional during this period.
7:45 am: Delhi: Migrant workers continue to leave for their hometown as the 6-day lockdown in the national capital comes into effect. Visuals from Anand Vihar Bus Terminal. The lockdown, which started at 10 pm last night, will remain imposed till 5 am on April 26th.
7:37 am: Entry for New Delhi & Chandni Chowk (station) has been temporarily closed to ensure social distancing as part of crowd control measures. Exit is allowed: Delhi Metro Rail Corporation
7:30 am: Amid a surge in COVID cases (in India), travellers should avoid all travel to India. Even fully vaccinated travellers may be at risk for getting & spreading variants and should avoid all travel to India. If you must travel to India, get fully vaccinated before travel: CDC, USA
7:22 am: Madhya Pradesh | We get complaints of black marketing (of Remdesivir injections). Two people who were caught yesterday, have been charged under NSA. Be it hospitals or shopkeepers, anyone involved in black marketing, will be booked under NSA: Manish Singh, Indore DM
7:15 am: We've storage of 501 metric tons of medical oxygen whereas demand is only 74.25 metric tonnes. In the last few days, oxygen consumption has gone up from 66 to 75 metric tons, it's worrying but we're well-equipped for any eventuality: Nodal Officer for oxygen supply in Kerala
7:00 am: Due to oxygen monitoring since March 2020, we were able to have enough oxygen and ensure that we supply even if there's an increase (in COVID cases): R Venugopal, Nodal Officer for oxygen supply in Kerala
Posted By: Talibuddin Khan