Breaking News Latest Updates Highlights of April 2
Breaking News Latest Updates Highlights of April 2
Updated: Fri, 02 Apr 2021 04:40 PM IST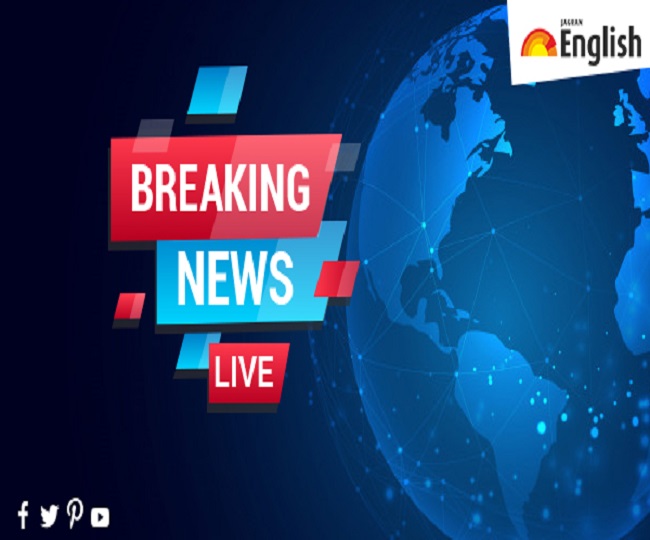 New Delhi | Jagran News Desk: Each and everything that happens around us impacts in some way and that's why it becomes important for us to know what's happening around the world. Thus at English Jagran, we provide our readers with 360-degree coverage in all genres to give them a brief insight into what's happening around the world.
Here are the Highlights of April 2:
2:45 pm: Congress General Secretary Priyanka Gandhi Vadra goes into self-isolation after her husband Robert Vadra tested positive for #COVID19. She has tested negative for COVID.
2:30 pm: Cases are rising daily in Mumbai, this is a matter of concern. Due to the surge, a shortage of beds and ventilators is also being seen. We had been appealing to people since last March but they are showing carelessness: Mumbai Mayor Kishori Pednekar
2;20 pm; Maharashtra Chief Minister Uddhav Thackeray to address people of the state today at 8:30 pm: Mumbai Mayor Kishori Pednekar
2;10 pm; Karnataka: A forest fire breaks out inside Bangalore University premises. Civil defence and fire department personnel are carrying out fire extinguishing operations. Details awaited.
2;00 pm; Complete lockdown to be imposed in Durg district April 6th to 14th in the light of #COVID19 situation: Durg Collector Sarveshwar Bhure
1;40 pm; Danish Chikna who managed the drugs factory of gangster Dawood Ibrahim in Maharashtra's Dongri, arrested from Rajasthan's Kota last night in a joint operation of Kota Police & NCB. Drugs seized from his vehicle. 6 cases, including that of murder, registered against him.
1;15 pm; Karnataka: Taluk health official R Makandar suspended for administering #COVID19 vaccine to minister BC Patil (in file photo) at the latter's residence. The Minister was administered the vaccine shot at his residence in Hirekerur, Haveri on 2nd March.
1;00 pm; Bombay High Court to pronounce order on 5th April on ex-Mumbai Police Commissioner Param Bir Singh (file pic) & others' plea. Former Mumbai Police Commissioner Param Bir Singh is seeking CBI inquiry against Maharashtra Home Minister Anil Deshmukh and challenging his transfer.
11;45 am; People inducted into various departments, councils, commissions from March 18, 2017, are being relieved from their posts with immediate effect from today. Those appointed in constitutional posts will continue to serve: Om Prakash, Chief Secretary, Uttarakhand
11;00 am; This mission is the completion of our training to conduct operations, navigation, which will make us efficient as officers at sea: Cadet officer Alexis
10;45 am; This training is very comprehensive and intense. We alternate periods of theoretical learning and periods of practice. A number of women are inducted into the French Navy. We are about 15% of the total French Navy strength: Cadet officer Charlotte
10;35 am; French warships arrive in Kochi ahead of La Pérouse joint naval exercise b/w navies of Quad members. They'll sail to Bay of Bengal for naval exercise from April 5-7 It's a training session b/w France, India, Japan, US & Australia: Captain Arnaud Tranchant, Tonnerre ship
10:20 am: 'Thank you for your wishes & prayers. As a matter of abundant precaution under medical advice, I have been hospitalised. I hope to be back home in a few days. Take care and stay safe everyone', tweets Sachin Tendulkar
10:00 am: 2 Nigerian drug peddlers arrested in a raid in Mumbai last night. Drugs valued at Rs 1.5 cr approx in the international market seized from them. Raids were conducted in Navi Mumbai & Jogeshwari areas. It was done based on the clues found after questioning of actor Ajaz Khan: NCB
9:50 am: India reports 81,466 new #COVID19 cases, 50,356 discharges, and 469 deaths in the last 24 hours, as per the Union Health Ministry. Total cases: 1,23,03,131 Total recoveries: 1,15,25,039 Active cases: 6,14,696 Death toll: 1,63,396 Total vaccination: 6,87,89,138
9:40 am: GST collection has improved due to economic recovery and improvement in technology, which has led to increased tax revenue & better compliance. Tax revenue of over Rs 1 lakh crores in the last 6 months, it's better than what we expected: Tarun Bajaj, Secretary (Economic Affairs)
9:30 am: Goa: Devotees attend mass at Immaculate Conception Church in Panaji on #GoodFriday. Thermal screening of devotees being done with the help of temperature gun, touchless hand sanitiser dispenser installed at the entrance, in the wake of #COVID19 pandemic.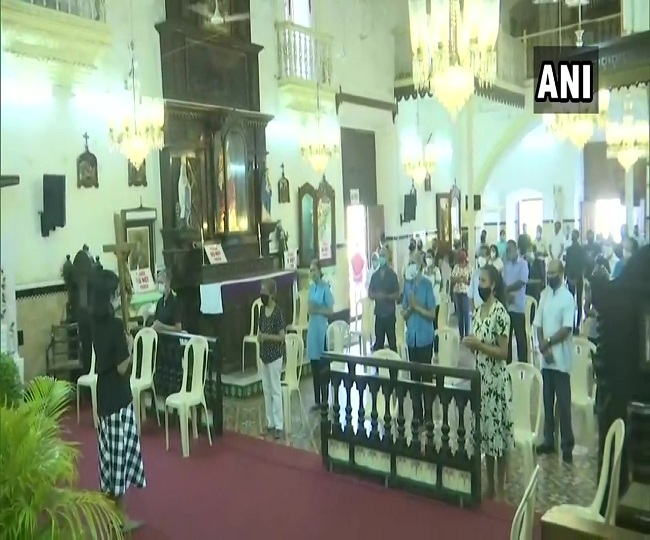 9:20 am: Delhi: Union Cabinet Secretary to hold a meeting today with representatives of 11 states that are showing a surge in COVID19 cases.
9:10 am: TMC's Dibyendu Adhikari writes to East Midnapore DM over Nandigram. His letter reads, "Considering present political situation in the area, I personally apprehend that existing communal harmony may be blatantly disrupted...I request you to take precautionary measures in advance."
8;45 am; 36,71,242 vaccinations for #COVID19 done on 1st April. A total of 6,87,89,138 vaccinations done till date: Ministry of Health and Family Welfare
8;35 am; Maharashtra: Crowd seen at Dadar vegetable market in Mumbai this morning. Mumbai reported 8,646 new #COVID19 cases yesterday.
8:20 am: Kakapora, Pulwama encounter: Three terrorists trapped at the site of encounter. Operation by Police and security forces underway. Details awaited.
8:00 am: Jammu and Kashmir: Police and security forces are carrying out an operation at Kakapora area in Pulwama district where an encounter is underway. Details awaited.
7:45 am: An encounter has started at the Kakapora area in Pulwama district. Police and Security Forces are carrying out the operation. More details awaited: Jammu & Kashmir Police
7:30 am: Gujarat: Newborn twins tested positive for #COVID19 in Vadodara. "Twins were brought in 15 days after being born with severe diarrhoea & dehydration. They tested positive but are better now. Haven't been discharged yet," said Dr Iyer, Head Dept of Pediatrics, SSG Hospital
7:20 am: Noida: A 15 y/o boy has died allegedly by suicide after his parents asked him to stop playing video games. "He left his home in Sec 110 y'day & didn't return. Found his body near an under-construction building today. Body sent for postmortem," said ADCP (Crime) Elamaran G
7:00 am: Uttarakhand: This year's Kumbh Mela witnesses a low footfall of devotees at Har Ki Pauri ghat in Haridwar amid #COVID19 scare. Announcements with regards to social distancing, masks are being made & sanitiser stations have been installed at the ghat
Posted By: Talibuddin Khan