Breaking News Latest Updates Highlights of April 15
Breaking News Latest Updates Highlights of April 15
Updated: Thu, 15 Apr 2021 10:38 AM IST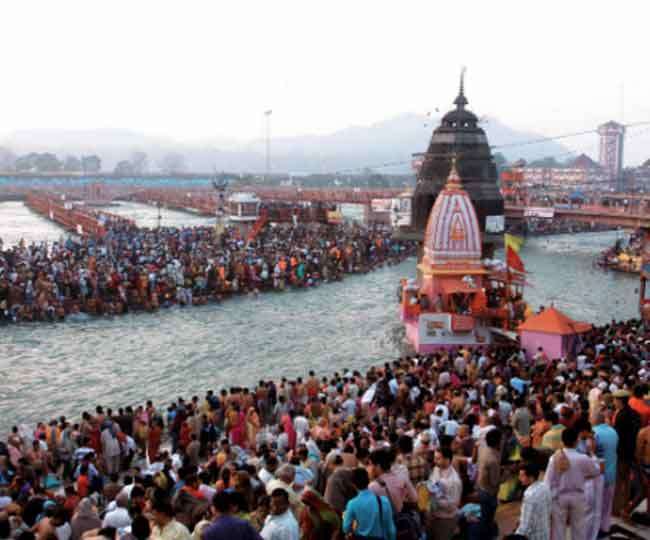 New Delhi | Jagran News Desk: Each and everything that happens around us impacts in some way and that's why it becomes important for us to know what's happening around the world. Thus at English Jagran, we provide our readers with 360-degree coverage in all genres to give them a brief insight into what's happening around the world.
Here are the LIVE Updates of April 15:
10:45 am:Chhattisgarh: 4 #COVID19 patients died in Dongargaon block of Rajnandgaon dist y'day allegedly due to non-availability of oxygen. 3 of them died at a COVID Care Centre while the 4th died at a Community Health Centre. They were taken for cremation allegedly in a garbage vehicle.
10:30 am: A message circulating on WhatsApp enumerating several #COVID19 related inputs is falsely claiming to be a press release by the Ministry of Health. The claims made in the message are fake. No such press release has been issued by the Ministry of Health: Press Information Bureau
10:20 am: As technical upgrade of RBI's RTGS is scheduled after the close of business of April 17, 2021, RTGS service will not be available from 12:00 am to 2:00 pm on Sunday, April 18, 2021. NEFT system will continue to be operational as usual during this period for money transfers: RBI
10:10 am: West Bengal: Congress candidate from Samsherganj in Murshidabad district, Rezaul Haque passed away at a hospital in Kolkata earlier this morning. He had tested positive for #COVID19.
10:00 am: UP Addl Chief Secy (Health) issues directions on quarantine of migrant workers returning to the state. Wworkers to be screened by dist admn. Those showing symptoms, but are not infected, will be sent to 14-day home quarantine, 7-day home quarantine for the asymptomatic ones.
9:45 am: India reports 2,00,739 new #COVID19 cases, 93,528 discharges and 1,038 deaths in the last 24 hours, as per Union Health Ministry Total cases: 1,40,74,564 Total recoveries: 1,24,29,564 Active cases: 14,71,877 Death toll: 1,73,123 Total vaccination: 11,44,93,238
9:30 am: Chandigarh: Unique Society of Artists members painted aprons to motivate people for Covid vaccination. It's our duty to make people aware through our work. We're making posters to motivate people to get vaccinated. Today, vaccine is the only weapon against #COVID: Sita, Artist
9:00 am: In a joint operation with ATS Gujarat, Indian Coast Guard (ICG) apprehended one Pakistani boat with 8 Pakistani nationals and 30 kg of heroin, close to the International Maritime Boundary Line (IMBL) in Indian waters, today.
8:50 am: Gorakhpur: Residents of Vantangia villages cast their votes for panchayat polls, for the first time ever. The villages were declared revenue village by CM Yogi Adityanath in 2018. Voting for the first phase of UP Panchayat polls are being held today.
8:35 am: Maharashtra: 284 active cases of #COVID19 currently in prisons across the state, including 198 inmates and 86 members of jail staff. 15 deaths reported, comprising 7 prisoners and 8 jail staff. 1326 prisoners and 3112 jail staff vaccinated so far.
8:20 am: Delhi CM Arvind Kejriwal to hold a meeting with Lieutenant Governor Anil Baijal today over increasing #COVID19 cases in the national capital.
8:00 am: Maharashtra Government's 15-day restrictions, in the wake of the #COVID19 situation, comes into effect. Section 144 imposed across the state.
7:45 am: Hyderabad: People offered namaz at Mecca Masjid earlier today; holy month of #Ramzan began on April 13. Mosque's Muezzin says, "We announce on loudspeaker & ask people to follow Govt's SOPs. Masks are compulsory, people requested to observe social distancing. Sanitiser installed"
7:35 am: Uttarakhand: As planned, police force in Kumbh Mela will be reduced by half as Baisakhi festival (peak day) has successfully concluded, say Uttarakhand Police
7:23 am: Varanasi district administration has made it mandatory for devotees to produce negative RT-PCR test report not older than 3 days to enter Vishwanath temple, Sankatmochan temple, & Annapurna temple. We'll implement it for hotels also: Divisional Commissioner Deepak Agrawal
7:15 am: I am shocked to hear that she is abusing Modi Ji & Amit Shah Ji for the pandemic. But this is Mamata Banerjee's 'sanskar'. Modi Ji addresses her as 'didi' but she abuses our leadership from public platforms: Union Minister Smriti Irani (
7:00 am: Madhya Pradesh: Indore Police distributed snacks to the migrant workers returning to their natives places from Maharashtra yesterday. "Mahashtra govt has imposed curfew. I am going to Pratapgarh, UP because I wanted to aviod the last year's situation," a labourer said.
Posted By: Talibuddin Khan