Bihar Police closes sedition case against 49 celebs, action to be taken against petitioner
Updated: Thu, 10 Oct 2019 08:39 AM IST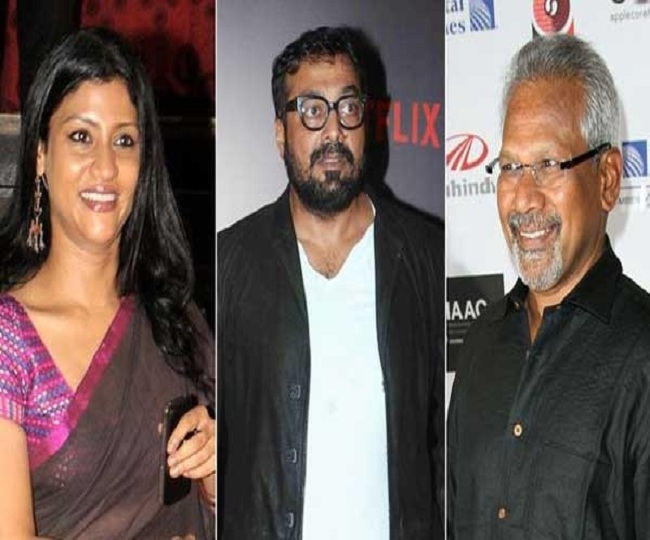 Patna | Jagran News Desk: The Bihar Police has ordered closure of a sedition case lodged against 49 acclaimed artists and intellectuals who wrote a letter to Prime Minister Narendra Modi earlier this year seeking his intervention in the rising incidence of mob lynching.
Muzaffarpur SSP Manoj Kumar Sinha said order has been issued by him for closure of the case as investigation so far revealed that allegations were levelled against the accused out of "mischief" and "lacked substance".
The FIR was lodged at the Sadar police station last week upon the order of the Chief Judicial Magistrate which had forwarded a petition filed by local advocate Sudhir Kumar Ojha.
Deciding to close the case, the police also said it will file a prosecution case against Ojha for filing the "mailiciously false" case. The action against the petitioner comes as he failed to produce supporting documents.
He will be charged under Sections 182 and 211 (relating to false information or false charge of offence with an intent to cause hurt) of the Indian Penal Code.
Bihar Deputy Chief Minister Sushil Kumar Shinde said that he was also a victim of Ojha's habit of filing frivolous petitions against anyone and everyone of eminence. Former prime minister Manmohan Singh, RJD chief Lalu Prasad Yadav, MNS chief Raj Thackeray are among those against whom Ojha has filed PILs.
The sedition case against the celebrities led to a sharp attack by the opposition on the government. Former Congress President Rahul Gandhi had said that things had reached a stage where people are being arrested for speaking against Modi.
"The country is moving towards an authoritarian state and people who speak against the government or the Prime Minister are being put in jail, the media is being crushed. Presently an ideological fight is going on in the country and it's about if the country be ruled by one person and one ideology and all the others should shut their mouth," he had said.
The letter, dated July 23, was written by celebrities including Anurag Kashyap, Aparna Sen, Adoor Gopalakrishnan, Mani Ratnam and Konkona Sen Sharma. It had said that incidents of lynching of Muslims and other minorities must be stopped immediately, while stressing there was "no democracy without dissent". It also noted that the 'Jai Shri Ram' slogan was reduced to a "provocative war cry".
They also pointed out: "254 religious identity-based hate crimes were reported between January 1, 2009 and October 29, 2018." The celebrities expressed regret that not much has been done to tackle the issue.
Posted By: Abhinav Gupta