Bhopal Gas Tragedy: 35 years on, survivors continue to face lack of healthcare facilities
Publish Date: Tue, 03 Dec 2019 04:11 PM IST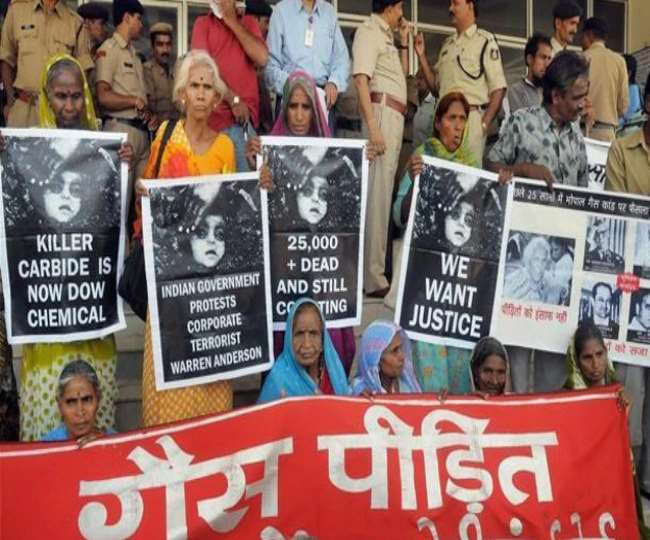 New Delhi | Jagran News Desk: As Bhopal Gas Tragedy marks the 35th anniversary of the tragic incident that killed thousands and affected lakhs of people, the survivors continue to struggle for medical, economic and social rehabilitation. Documents received by NGOs-- working for the victims-- through RTI show that of the Rs 104 crore allocated by the Centre for economic rehabilitation of victims, Rs 18 crore has been lost to corruption. The rest Rs 86 crores remains unutilised in nine years. At least 473 women have not got their monthly pensions since last year with the government, citing lack of funds.
Nawab Khan, President of the Bhopal Gas Peedit Mahila Purush Sangharsh Morcha said the neglect of Bhopal Memorial Hospital and Research Centre (BHMRC) set up especially for survivors, was the testimony to the suffering undergone by them over the past thirty-five years.
"For the last several years, Nephrology and Surgical Oncology departments of BMHRC are shut. Moreover, there are no specialists in Neurology, Pulmonary Medicine, Surgical Gastroenterology and Gastro Medicine departments," Nawab Khan, an activist told PTI on Monday.
Also Read: Bhopal Gas Tragedy 35th anniversary | Hundreds of survivors form human chain demanding 'justice and compensation'
The neglect of the gas tragedy survivors is evident from the way the Bhopal Memorial Hospital and Research Centre (BMHRC) is run by the Central government's department of health research.
"The MP government's Department of Bhopal Gas Tragedy Relief and Rehabilitation runs six big hospitals with over 4000 patients visiting them every day. Five of these hospitals have not had a psychiatrist for the last 19 years," Khan said.
Citing a report, Rachna Dhingra, an activist who works for the Bhopal Group for Information and Action said 80 per cent of the exposed population were found to be mentally ill even after 25 years. "When Prof Murthy visited Bhopal after 25 years, he found that 80 per cent had not recovered from their mental illnesses," she said.
On the intervening night of December 2 and 3, 1984, a poisonous methyl isocyanate gas had leaked out of the Union Carbide factory in Bhopal. The toxic substance enveloped the city and nearby regions, with over five lakhs exposed to fumes. Considered one of the world's worst industrial disaster, the gas leak maimed generations to come.
Posted By: James Kuanal