By JE News Desk
Fri, 20 Jan 2023 05:30 PM IST
Minute Read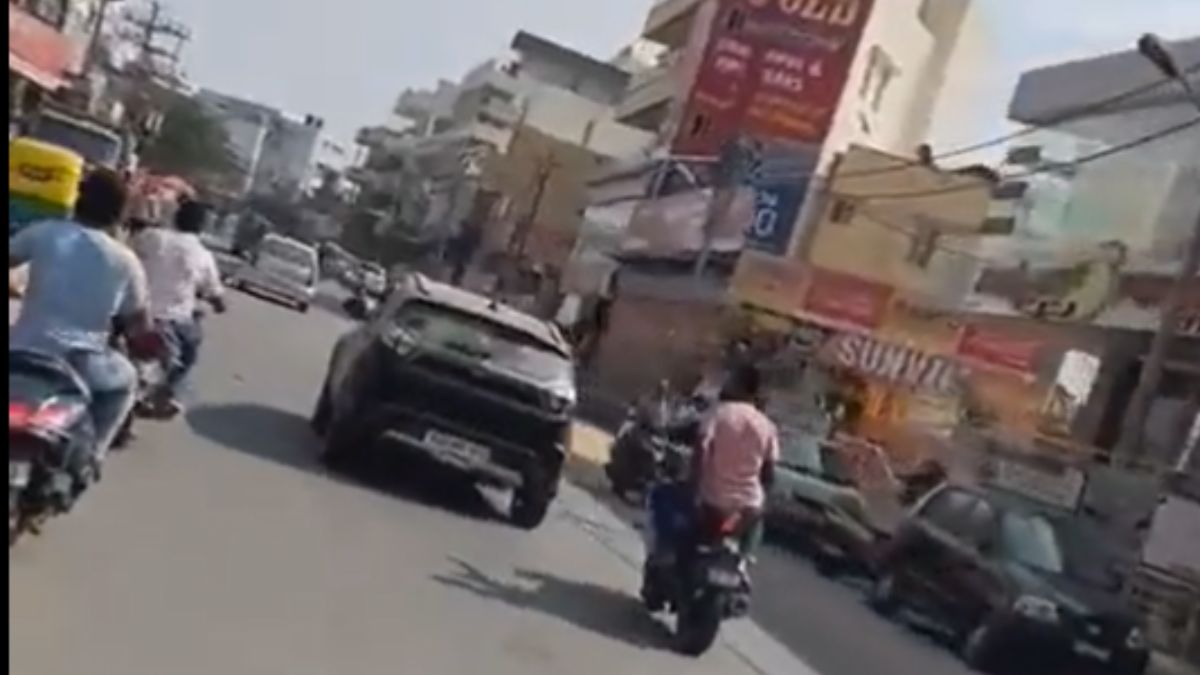 A VIDEO of a woman in Bengaluru dragging a man on the bonnet of her SUV is going viral on social media platforms. Reportedly, the incident took place following an argument in the Jnana Bharathi Nagar area.
The woman, identified as Priyanka, hit Darshan's car. According to the police, a Tata Nixon and a Maruti Swift collided with each-other in the Jnana Bharathi Nagar area.
In the past, Bangalore was known as the mini-Silicon Valley, but today it is known for one crime after another being committed on the streets. Here, a man was dragged onto the bonnet of a car. pic.twitter.com/jfI7jWHvAZ

— Dal Baati Churma Rajasthani Surma (@Dal_Bati_Curma) January 20, 2023
While Priyanka was driving Tata Nixon, Swift was being drove by Darshan. Both of them got into an argument after the collision and as Darshan went to stop Priyanka's car, the latter started the ignition of her vehicle. Meanwhile, Darshan jumped on the bonnet of the car and Priyanka drove it for nearly a kilometre.
"When he asked her to stop, the woman showed a vulgar sign and was trying to drive away. When Darshan intercepted her car, Priyanka refused to step out of the vehicle and kept driving. Darshan jumped over the car's bonnet to save himself and Priyanka drove the car for a kilometre with Darshan on top of the bonnet," said Deputy Commissioner of Police (traffic west), as quoted by India Today.
"After Priyanka stopped the car, Darshan and his friends broke the car's parts. Both the parties have filed cases against each other," said the DCP.
Reportedly, the police have also filed an FIR under Section 307 (attempt to murder) of the IPC, and have booked Darshan and his friends under Section 354 of the IPC.
Earlier, in a similar incident, a 71-year-old man was dragged by a scooter rider on the road in Bengaluru Magadi road in daylight amid heavy traffic on Tuesday. The victim was admitted to a hospital after he was injured.