By Nikhil
Tue, 24 Jan 2023 11:28 AM IST
Minute Read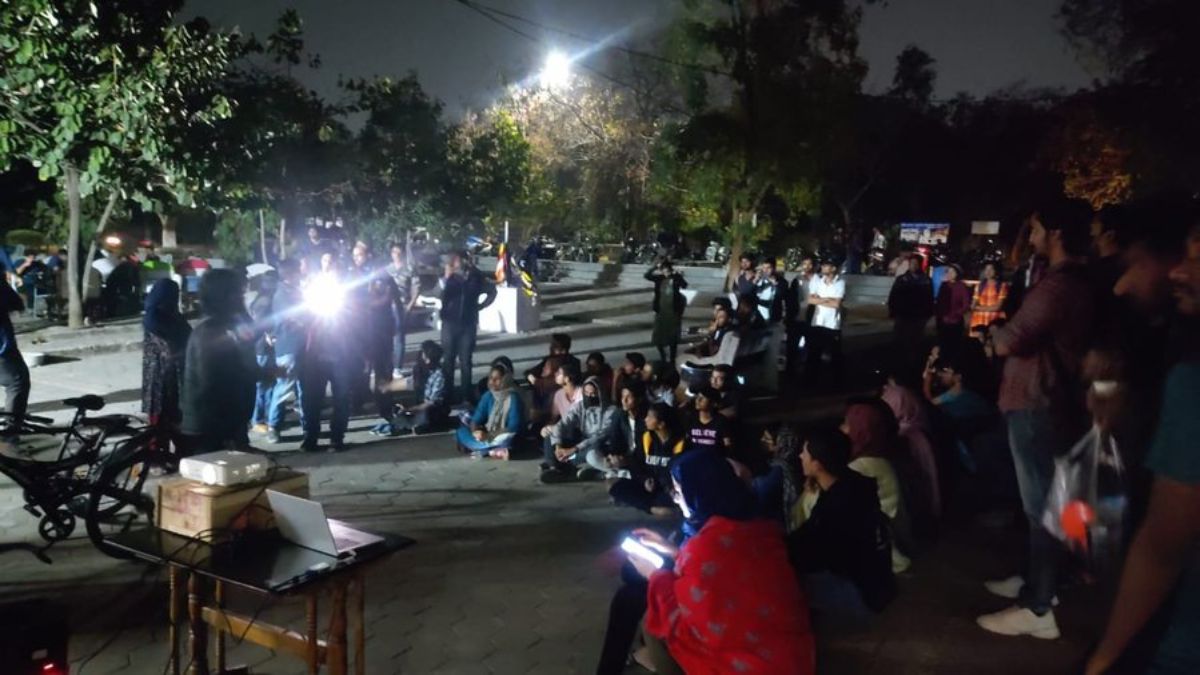 AKHIL Bharatiya Vidyarthi Parishad (ABVP) has filed a complaint with the University of Hyderabad (UoH) administration against the screening of a BBC documentary on Prime Minister Narendra Modi by students from 'Fraternity Movement - HCU Unit'. The documentary, 'India: The Modi Question', was screened by students on the campus on Saturday.
ABVP, which is the student wing of Rashtriya Swayamsevak Sangh, had filed a complaint alleging that the students did not have the requisite permission to screen the documentary inside the campus. The University administration has said that they are seeking a report from the security wing of the campus, ANI reported. Meanwhile, the Hyderabad Police has said that they have not received any complaint against the screening so far.
Also Watch:
The documentary is, allegedly, critical of Prime Minister Modi and his role in the anti-muslim pogrom in Gujarat, in 2002. The Union Ministry of Information and Broadcasting had asked YouTube to take down the documentary and Twitter to block tweets containing the link to the video.
These orders were issued under the emergency powers accorded to the Centre by the Information Technology (Intermediary Guidelines and Digital Media Ethics Code) Rules, 2021. Both social media sites have complied with the orders.
The Ministry of External Affairs had derided the documentary as a "propaganda piece that lacked objectivity and reflected a "colonial mindset". The makers of the two-part documentary series, however, claim that they investigated certain aspects of the 2002 Gujarat Riots, that related to the involvement of then Chief Minister of the state Narendra Modi.
"We think this is a propaganda piece designed to push a particular discredited narrative. The bias, lack of objectivity, and frankly continuing colonial mindset are blatantly visible," External Affairs Ministry spokesperson Arindam Bagchi had said.
The ABVP had also staged a protest on the campus after the screening of the film, according to a report by Siasat Daily. They filed a complaint with the Registrar of the University. The Democratic Youth Federation of India, the youth wing of the Communist Party of India (Marxist), also screened the documentary in Kerala.
(With agency inputs)