Ayodhya Case | Drama in SC as Rajeev Dhavan tears up map, says 'did it with CJI's permission'
Updated: Fri, 08 Nov 2019 10:45 PM IST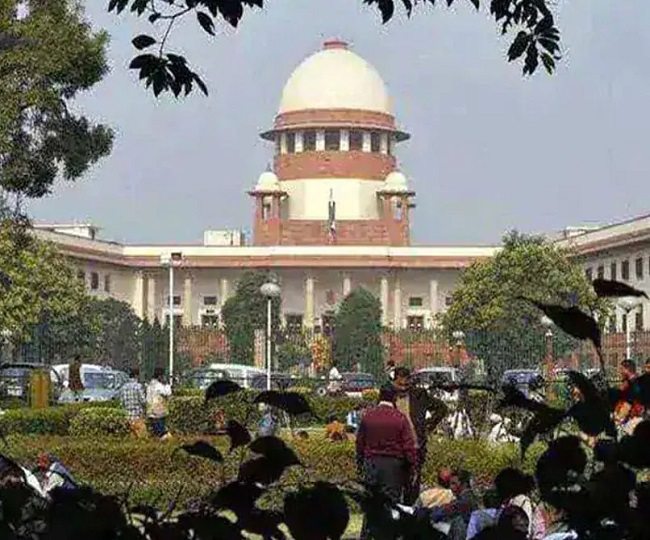 New Delhi | Jagran News Desk: The Supreme Court witnessed high drama on the last day of hearings in the Ram Janambhoomi-Babri Mosque dispute on October 16, as senior lawyer Rajeev Dhavan appearing for the Muslim party tore up a map during the proceedings.
The map was a pictorial representation of Lord Ram's birthplace, which was presented by senior counsel Vikas Singh appearing for Hindu parties. His submissions were opposed by Rajeev Dhavan and he asked the judges to grant him the permission to tear the pages.
"Can I have your permission to tear it," Dhavan said to the judges.
After his act of tearing the pages in the court, CJI Ranjan Gogoi said, that "You can shred it further".
Expressing anger over the act, the CJI said: "If these are the kind of arguments going on, then, we can just get up and walk out, Decorum has been spoiled, we will walk out."
Later, speaking about the incident, Dhavan said that he did it with permission by the Chief Justice -- a justification to which the court agreed.
"The incident is going viral. But fact is that I wanted to throw the pages away and the CJI said I may tear them. And I tore them so I'd say it was with the permission of Court," said Dhavan.
During the arguments, Singh referred to various aspects of the Allahabad High Court judgement and said there has been long faith and belief on the part of Hindus with regard to the scared nature of the birthplace of Lord Ram.
Dhavan had also objected to Singh's attempt to refer to a book on Ayodhya, written by former IPS officer Kishore Kunal, saying such attempts should be disallowed.
Earlier today, the top court made it clear that it will conclude today the day-to-day hearing in the politically sensitive Ram Janmbhoomi-Babri Masjid land dispute case at Ayodhya, saying "enough is enough".
The CJI-led Constitution Bench said that it is hearing the Ayodhya land dispute case for the last 39 days and no more time beyond today will be granted to parties to conclude the hearing in the case.
Fourteen appeals have been filed in the apex court against the 2010 Allahabad High Court judgment, delivered in four civil suits, that the 2.77-acre land in Ayodhya be partitioned equally among three parties -- the Sunni Waqf Board, the Nirmohi Akhara and Ram Lalla.
Posted By: Abhinav Gupta