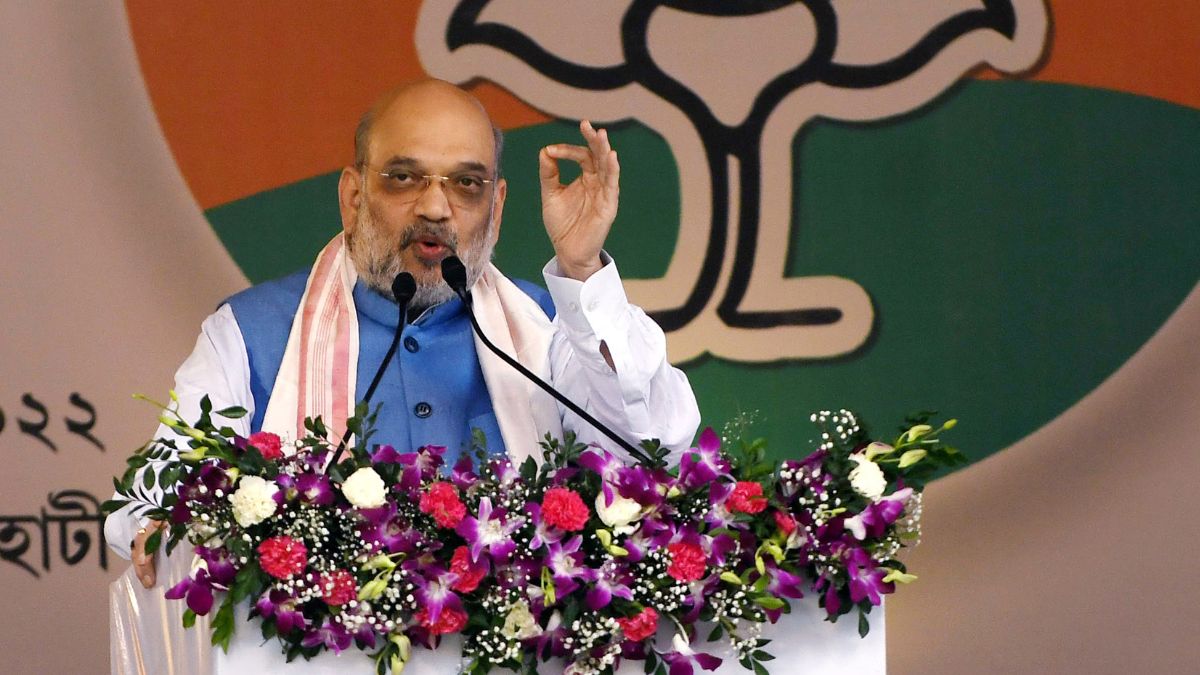 UNION Home Minister Amit Shah stated on Monday that there have been efforts to ensure Netaji Subhash Chandra Bose's legacy is forgotten, but initiatives taken by the Modi government, such as the establishment of a memorial, honour his legacy.
The BJP leader, Shah, who was in Port Blair to commemorate the 126th birth anniversary of Subhas Chandra Bose, said, "We cannot forget the contribution of Subhas babu in India's freedom struggle, but the irony is that attempts were made to forget him."
"We will not let this happen (on attempts made to forget Netaji) and these initiatives by PM Modi ji are a symbol of India's indebtedness towards him", he said as quoted by news agency PTI.
The installation of Netaji Subhas Chandra Bose's statue on Kartavya Path will remind our generation of their Kartavya.
"We installed a statue of Netaji Subhas Chandra Bose on Kartavya Path in New Delhi and this will remind our generation about their kartavya (duty) in future for our country. I would like to commend the vision of PM Modi for naming 21 Islands after the Param Veer Chakra awardees. Not the least, Netaji Memorial Center at Netaji Subhas Chandra Bose Island will make you curious to know more about this place, especially the young generation," Shah said.
The former BJP President said that the PM's initiative in this regard is highly commendable.
"His decision for a memorial at Netaji Subhas Chandra Bose Island (Ross Island) is also commendable. I believe that all the decisions taken by PM Modi will help this place to flourish further," the Union Home minister added.
Pointing out the soil of Andaman, Shah said that the cellular jail is not just a jail but a "tirth sthan".
"This is not just Cellular Jail but this is a 'tirtha sthan' (pilgrimage). Netaji liberated Andaman first and then PM Modi ji renamed Islands after Netaji Subhash Chandra Bose. In history, this chapter will be written in golden words".
(With PTI Inputs)