Breaking News, Latest Updates, Highlights Of December 9
Fri, 09 Dec 2022 08:09 AM (IST)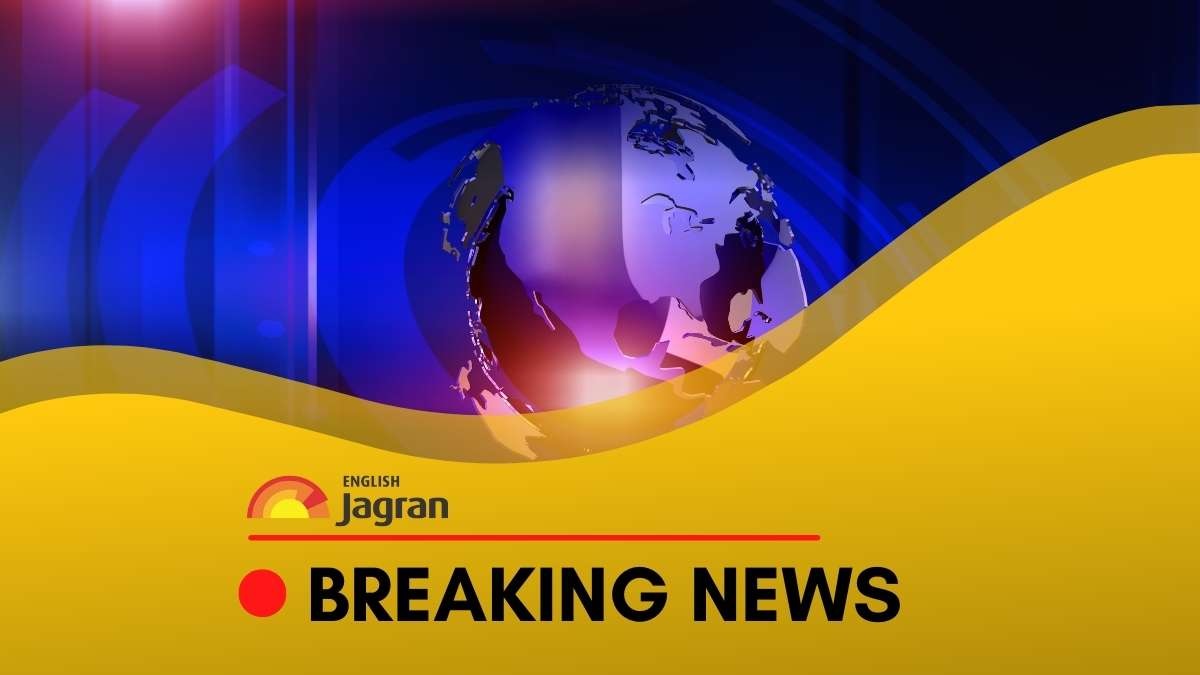 Both national parties of India, the Congress and the BJP shared a win each in the recently concluded Assembly Elections. The BJP registered a thumping win in its bastion Gujarat while the Congress returned to power in the hill state of Himachal Pradesh. While the BJP has announced that incumbent Bhupendra Patel will continue in the post, the elected Congress MLAs will meet today to decide who will be the chief minister. Veerbhadra Singh's son Vikramaditya Singh, senior leaders Mukesh Agnihotri, Sukhvinder Singh Sukhu and Pratibha Singh are among the probables of the chief ministerial post in Himachal Pradesh. Meanwhile, the Aam Aadmi Party, despite facing a defeat in both states, is elated as it attained the national party after the party received over 13 per cent in Gujarat.
9 December 2022
16:58
Congress observers for Himachal Pradesh meets Governor
Himachal Pradesh Congress in-charge Rajiv Shukla and party observers Bhupesh Baghel and BS Hooda meet Governor Rajendra Vishwanath Arlekar at Raj Bhawan in Shimla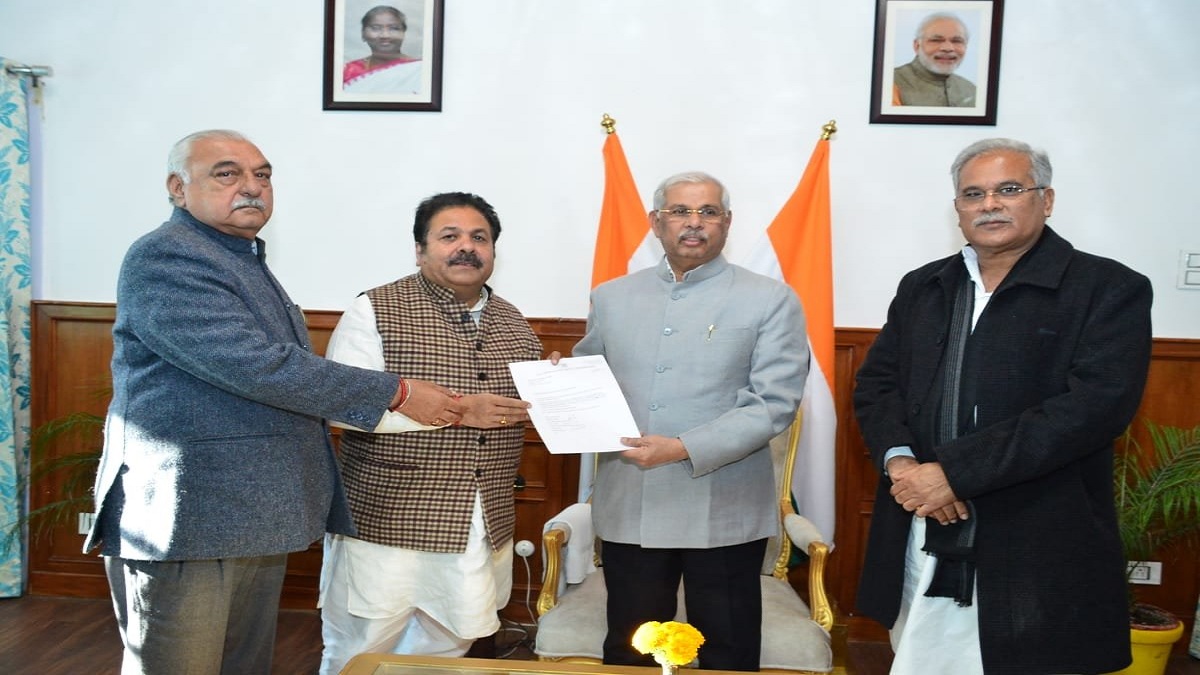 15:34
Pratibha Singh dismisses groupism in Himachal Congress
Shimla, Himachal Pradesh | We'll be holding a meeting in the evening and then deciding the name of the CM. There's no groupism and everybody is with us: Himachal Pradesh Congress chief Pratibha Singh
15:34
Bhuipesh Baghel's carcade stopped in Shimla by Pratibha Singh's supporters
State Congress chief Pratibha Singh's supporters gathered outside Oberoi Cecil hotel in Shimla showcasing their support to her while stopping Chhattisgarh CM Bhupesh Baghel's carcade.
14:05
Himachal Election Results 2022
Himachal Pradesh | State in-charge Rajeev Shukla & supervisors Bhupinder Hooda, Chhattisgarh CM Bhupesh Baghel holds meeting with HP Congress chief Pratibha Singh and other leaders at a hotel in Shimla.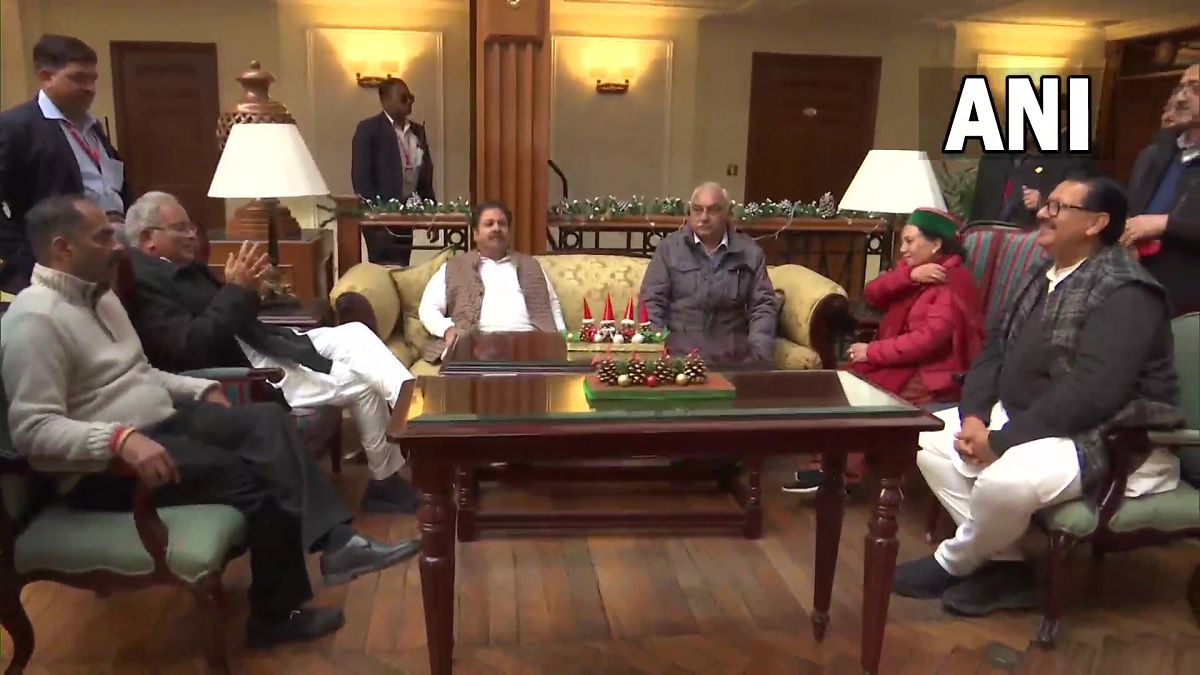 14:04
No question of neglecting anyone, Bhupesh Baghel on Congress CM Face
There is no question of neglecting anyone. Everyone will be taken together to go ahead. Everyone has the right to express their opinion. There is no problem: Chhattisgarh CM and party's Himachal supervisor Bhupesh Baghel, in Shimla
14:02
Bhupesh Baghel on Congress CM Face in Himachal
In Shimla, people of Shimla won, Congress won and workers & leaders won.Everyone was working. Priyanka Gandhi Vadra played the most crucial role. There were blessings of Sonia-Rahul Gandhi. It's the first victory under the leadership of Mallikarjun Kharge as party chief: B Baghel
14:02
Congress leaders reach Shimla for Congress Legislative Party meeting
Himachal Pradesh in-charge Rajeev Shukla & supervisors Bhupesh Baghel and Bhupinder Hooda arrive in Shimla ahead of Congress legislative party meeting.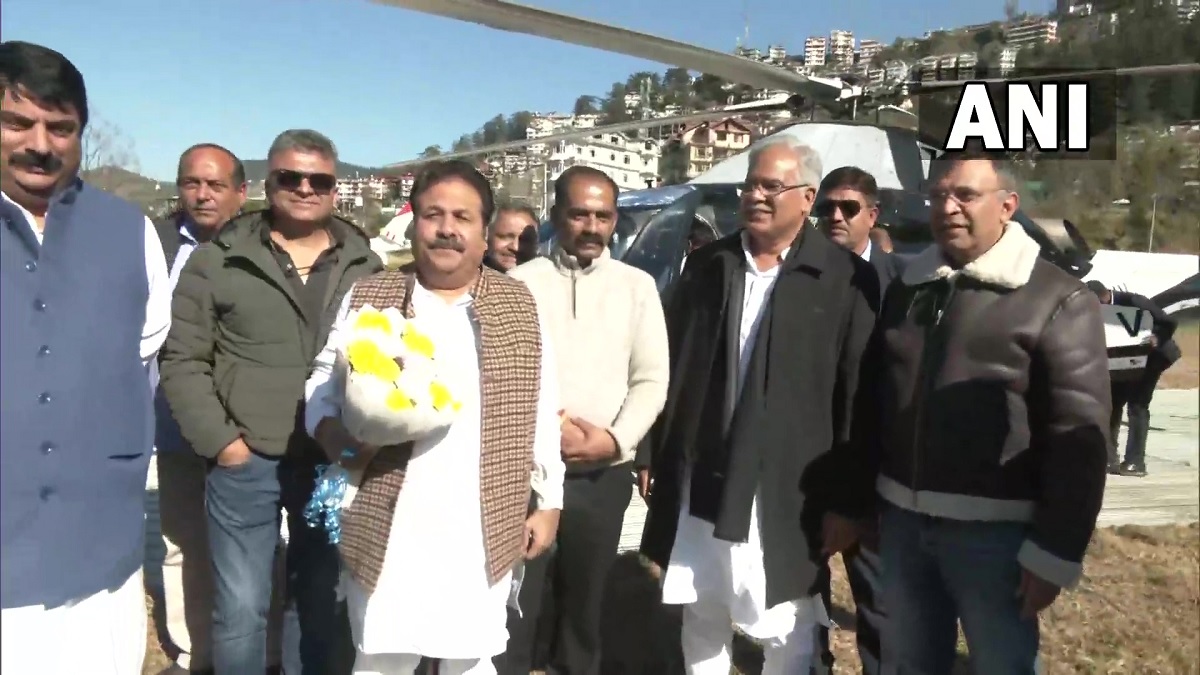 14:01
Sukhvinder Sukhu on Congress' CM Face
Those elected as MLAs or those who want to be CM -someone who can be elected as MLA within 6 months...Whoever high command wants will be CM. Whoever has their blessings besides discussions&suggestions of MLAs-all this is discussed: SS Sukhu on CM face
14:00
Himachal Election Results: High Command to take decision on CM, says Sukhvinder Sukhu
Earlier, every journalist asked under whose leadership will we (Cong) contest. I said it'll be done under collective leadership, ideology is supreme & post comes later. We'll have a CM. High command will make CM from those who had contested: SS Sukhu
No ideology can be finished so soon. Cong's revival has begun from Himachal. Important for Cong to exist as main Oppn party & ruling party for unity & integrity of country. Time will tell if those who wanted to make it 'Congress mukt' are themselves becoming 'mukt': SS Sukhu,Cong
13:08
Gujarat Election Results: CM Bhupendra Patel tenders resignation to Governor
BJP's Bhupendra Patel arrives at the Raj Bhavan in Gandhinagar to tender his resignation as the Chief Minister of Gujarat. BJP swept the recently-held Gujarat Elections 2022 and won 156 of the total 182 seats.
13:07
'High Command can't neglect Virbhadra Singh's family', says HP Congress Chief Pratibha Singh
This big responsibility was given by Sonia Gandhi & she told me that she was choosing me as state chief & now I'll (Singh) have to go to all 68 constituencies & win the state. I did that honestly. Result is before us: HP Congress chief Pratibha Singh
"They can't neglect his (Virbhadra Singh) family. We won on his name, face & work. It can't be that you use his name, face & family & give credit to someone else. High Command won't do this," says HP Cong chief Pratibha Singh ahead of Legislative Party meet
"They can't neglect his (Virbhadra Singh) family. We won on his name, face & work. It can't be that you use his name, face & family & give credit to someone else. High Command won't do this," says HP Cong chief Pratibha Singh ahead of Legislative Party meet#HimachalElection2022 pic.twitter.com/PmxkjJ2ymD

— ANI (@ANI) December 9, 2022
13:07
Leave decision to High Command, Vikramaditya Singh on Congress' CM Face
Several names being discussed. All equations being seen. We should leave it to judgement of the newly elected MLAs. It's their prerogative. People took their decision. It is now up to the MLAs to decide who they want as their leader. We should leave it to their (newly-elected MLAs') wisdom. The same will be conveyed to the High Command and then they will make their decision on the same: HP Congress MLA Vikramaditya Singh on CM face
13:06
Congress on BJP's win in Gujarat
Delhi | Though PM Modi won Gujarat,they (BJP) lost in Delhi & Himachal Pradesh along with bypolls. Despite development works in Gujarat, he did door-to-door campaigns & polarisation. PM Modi is afraid of Rahul Gandhi:AR Chowdhury on BJP spox Amit Malviya's remarks on Rahul Gandhi.
10:42
Landslide win of PM Modi's BJP in Gujarat grabs global headlines
Global news outlets have widely reported on the landslide victory of the Bharatiya Janata Party (BJP) in Gujarat where Prime Minister Narendra Modi led a campaign to a record win on his home turf. The Straits Times of Singapore, the Nikkei Asia, Al Jazeera, Independent, ABC News were among the global publications which displayed photographs of jubilant celebrations of the BJP's win in Gujarat.
British publication The Guardian reported that Prime Minister Modi had given a significant boost to his Bharatiya Janata Party (BJP), a sign of the party's enduring popularity before a general election due in 2024. Noting how BJP has not lost a Gujarat assembly election since 1995, Japan's Nikkei Asia attributed this win to PM Modi's popularity in the state of Gujarat.
10:41
'We won in Gujarat through Sabka Sath Sath Vikas': JP Nadda after BJP's record win
BJP President JP Nadda on Thursday thanked the public and party workers for the victory in Gujarat and also assured the people of Himachal that the party will continue to work for them. While addressing people at the BJP headquarters, here in the national capital, Nadda said "We have got this huge victory under the leadership of Narendra Modi with the vision of Sabka Sath Sabka Vikas."
08:22
Though BJP won, anti-govt trends seen in Gujarat: Ashok Gehlot
BJP might have won elections in Gujarat but huge anti-govt trends were seen there, which means Congress is alive somewhere. We are happy that Congress has won the fight of principles & ideology: CM Ashok Gehlot in Jaipur
08:22
Gujarat Polls: CM Bhupendra Patel scripts history
Gujarat CM Bhupendra Patel, too, scripted history, winning the Ghatlodia constituency by a record margin of about 1,92,000 votes. This constituency has given Gujarat two of its chief ministers - Anandiben Patel and the current CM.
AAP CM Face Isudan Gadhvi lost the Khambhaliya seat to BJP candidate Hardasbhai Bera by 19,000 votes. Gujarat's MoS Home, Harsh Sanghavi, too, won the Majura constituency with a margin of 1,16,000.
08:21
Gujarat Polls: AAP calls its Gujarat show impressive; results suggest it played spoilsport
The Aam Aadmi Party won five seats and secured 13 per cent of the popular vote in Gujarat, in a performance that belied its high-decibel campaign in the state but cleared the way for it to become a national party. During the campaign, the party positioned itself and its national convenor Kejriwal as the sole challenger of the BJP and Prime Minister Narendra Modi respectively.
Vote counting on Thursday, however, showed that the party succeeded more in splitting opposition votes and helping the BJP score a historic win. It also failed to replace the Congress party as the principal opposition in the state.
08:21
Himachal Polls: BJP suffers setback in three out of four parliamentary constituencies
The BJP which managed to win 25 seats on Thursday in the Himachal Pradesh elections suffered a setback in the assembly segments falling under Shimla, Hamirpur and Kangra parliamentary constituencies in the hill state. However, the party put up a good show in the Mandi Lok Sabha constituency.
The Congress wrested Himachal Pradesh from the BJP winning 40 seats in the 68-member Assembly. The results of the November 12 assembly elections were declared on Thursday.
08:21
Congress Himachal MLAs to meet today to decide chief minister
After registering a win in the Himachal Pradesh Assembly election, Congress MLAs will meet on Friday in Shimla to decide on the chief minister. Himachal Congress Legislature Party meeting will be held at 3 pm at State Congress Headquarters, Rajiv Bhawan today.
Rajeev Shukla, in-charge of the Himachal Pradesh Congress, and supervisors Bhupesh Baghel and Bhupendra Hooda will also be present at the meeting. MLAs are likely to pass a resolution and authorise the party's high command to take the final call for the chief minister.