By Deeksha Sharma
Tue, 20 Apr 2021 04:44 PM IST
Minute Read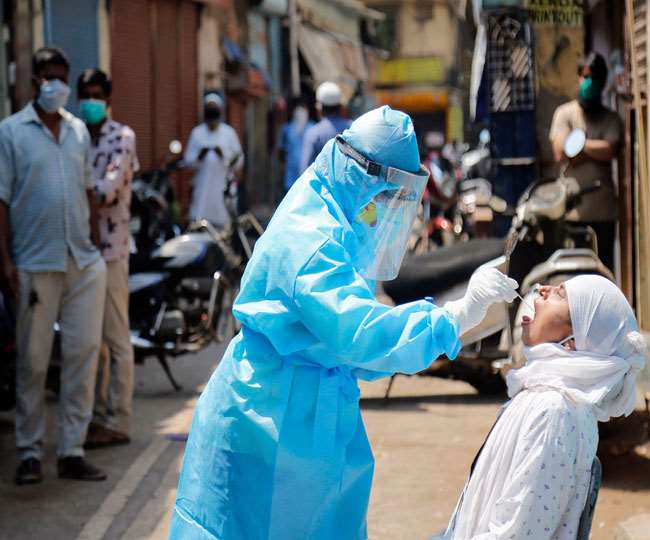 New Delhi | Jagran News Desk: Amid the massive surge in coronavirus cases, the Assam government has issued a new set of guidelines which will be enforced from April 20 and will remain in effect till April 30.
What are the new guidelines?
In the fresh guidelines, it was stated that all market places except chemist shops, shops in malls, weekly markets will be closed by 6 PM. In the funeral ceremony, not more than 20 people are allowed.
*On the other hand, the number of guests in private functions at private venues including marriages should be restricted to only 100.
*In the religious places worshipping of idols should be allowed to operate with 20 persons per hour, except the iconic religious places where it can be 50 persons per hour.
*Working from home and virtual working should be encouraged in the state.
*Social distancing should be ensured at workplaces and there should be a proper gap between shifts and lunch breaks of people.
*No standing audience shall be allowed in the closed venues.
*Auto Rickshaws, cycle rickshaws and taxis shall operate with one driver and two passengers maintaining social distancing.
*Barbershops, salons and parlours shall continue to provide service with maintaining social distance and following all COVID rules.
*Industrial units and Tea gardens may function subject to observance of COVID appropriate behaviour. The Head of the unit/tea garden shall be responsible for ensuring social distancing, mask-wearing by workers and staff, sanitization of industrial premises, thermal scanning, etc.
*Apart from all this, no passengers will be allowed to travel standing in the vehicle.
The freshly issued guidelines will be in effect in the state till April 30.
Talking about the coronavirus cases in the state, Assam recorded over 1,300 cases and 7 deaths in the last 24 hours. Meanwhile, India recorded 2,73,810 new cases of coronavirus infection in the country, which has taken the total tally to the 15 million mark.