By Nikhil
Updated: Fri, 20 Jan 2023 04:49 PM IST
Minute Read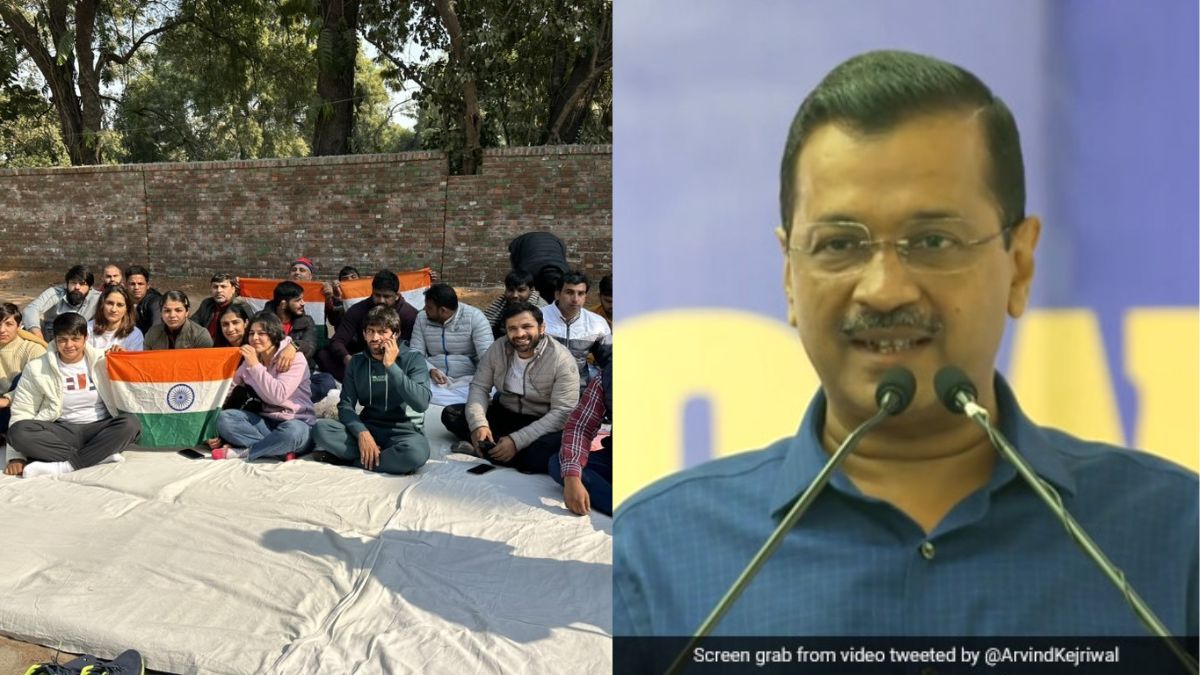 DELHI Chief Minister Arvind Kejriwal slammed the Bharatiya Janata Party for shielding their leaders instead of creating a safe environment for female athletes amid the massive protest by wrestlers against Wrestling Federation of India (WFI) chief Brijbhushan Sharan Singh accusing him of sexual harrassment of athletes. Kejriwal said that it is "extremely shameful" that action has not been taken against those who were accused of sexual exploitation by female wrestlers.
"From a Haryana minister to the WFI president, everyone has been accused of serious charges but there has been no resignation nor any action. This party and its government are busy shielding their leaders with respect to the security of women players. This is extremely shameful," Kejriwal tweeted to target his main political rival BJP.
Also Watch:
Ace Indian wrestlers, including Olympic medalists Bajrang Punia and Sakshi Malik along with world championship and Asian Games medalist Vinesh Phogat, have been protesting at the Jantar Mantar for the last two days against Wrestling Federation of India (WFI) president and Bharatiya Janata Party (BJP) Member of Parliament Brijbhushan Sharan Singh. They have accused him of sexual exploitation and intimidation.
These wrestlers have also claimed that male coaches have molested female coaches and athletes and the federation has failed to take action against them. Bajrang Punia, on Friday, also said that WFI President has given this issue a "political turn".
"We appeal to PM, HM & Union Sports min to hear our demands," he said, as quoted by ANI. The wrestling federation is likely to respond to sports ministry's notice by 3 PM today. The Sports Ministry had, earlier this week, sought a response from the WFI in matter within 72 days.
Meanwhile, Brijbhushan Sharan Singh has claimed that he will "expose the political conspiracy" by protesting wrestlers in a press conference today. He is facing pressure from the wrestlers to resign.
The wrestlers' demonstration has found support from several quarters. Delhi Commission for Women Chairperson Swati Maliwal, boxer Vijendra Singh, and wrestler Babita Phogat had visited Jantar Mantar to extend her support to the wresters.
(With agency inputs)