By James Kuanal
Updated: Tue, 24 Dec 2019 05:32 PM IST
Minute Read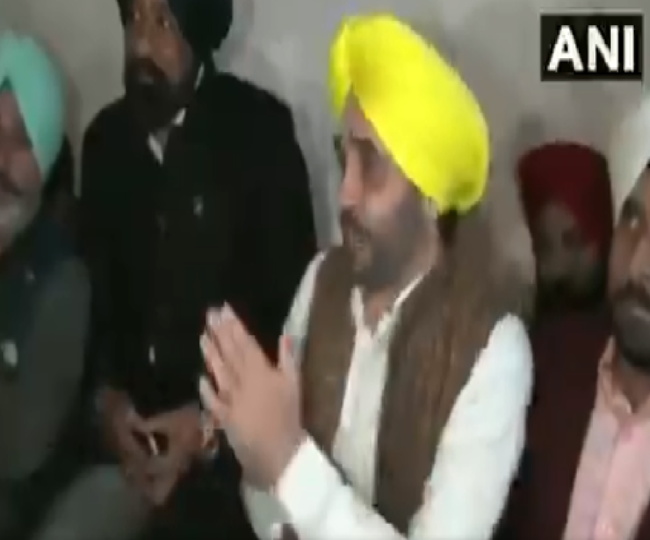 New Delhi | Jagran News Desk: Aam Aadmi Party (AAP) MP Bhagwant Mann on Tuesday got indulged in a verbal spat with a journalist at a press conference in Chandigarh. Mann had called a meeting of all the party officials of Punjab at the party office in Mohali to prepare for the Delhi elections. The AAP MP reportedly got angry at the journalist for raising a question. He also tried to get physical with him.
Also Read: Amid protests over NRC, Modi Govt approves 8,500 crore for updating population list NPR
The journalist asked him that the Akali Dal is continuously protesting on the streets against the Punjab government, but the presence of the Aam Aadmi Party is nowhere to be seen. Bhagwant got angry at the question and called the Akali Dal chief Sukhbir Badal a retarded child. He added that those asking questions that the Akali Dal (SAD) is nowhere and are sitting in the opposition, the Aam Aadmi Party has asked the most questions in the assembly. The Aam Aadmi Party is the real opposition. Which Akali Dal are you talking about?
#WATCH Verbal spat between AAP MP Bhagwant Mann and a journalist, during a press conference in Chandigarh. pic.twitter.com/9csQthaODG

December 24, 2019
Also Read: Anti-CAA protest | Complaint filed against Sonia, Priyanka Gandhi and Owaisi for giving provocative speeches
Maan confronted the journalist by asking him, "Do you ask all the questions?" The journalist replied that they cannot ask questions. The debate grew on this and Mann left from there amidst the commotion after which all his close associates, who were present there, also lashed out at the media. As a result, the journalists boycotted the press conference.
Since May 2014, Bhagwant Mann is an MP for Sangrur constituency, Punjab. He was also a professional comedian who performed skits in the Punjabi language.