By Aalok Sensharma
Updated: Sun, 10 May 2020 01:16 PM IST
Minute Read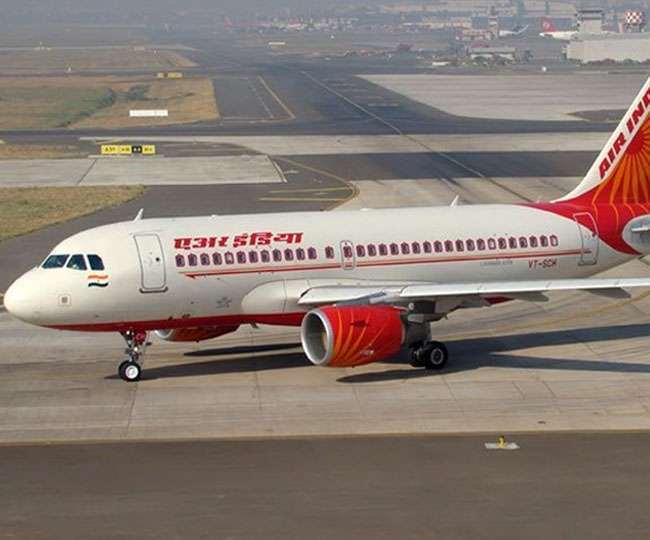 New Delhi | Jagran News Desk: In a shocking news, five Air India pilots, who operated one of the cargo flights to China's Guangzhou, have tested positive for the novel coronavirus, reported news agency ANI.
As per ANI, all of the five pilots were asymptomatic and were based in Mumbai. The five pilots had operated the Boeing 787 Dreamliner.
"Five pilots of Air India have been found positive for coronavirus, during the pre-flight COVID test which is carried out 72 hours before they are rostered for flight duties. All of them are asymptomatic and based in Mumbai. They had undertaken cargo flights to China," ANI quoted Air India sources as saying.
Also Read | Vande Bharat Mission: From flight schedule to ticket prices, all you need to know about India's mega repatriation operation
The Air India had operated several flights to Guangzhou from Delhi on April 18 to pick up medical supplies. The national carrier had also operated medical cargo flights to Hong Kong and Shanghai.
"The news has made quite a few pilots, currently rostered to operate repatriation flights anxious. Under the Vande Bharat mission schedule pilots have layovers in places like New York where the number of coronavirus cases are high," The Times of India quoted a source as saying.
As per the guidelines issued by the government, the Air India crew, who operate the repatriation flights, have to undergo a swab test for the novel coronavirus before and after they operate a flight. The crew members are allowed to go to their homes if they test negative for the infection.
Also Read | Vande Bharat Mission: First flights with over 350 Indians from UAE land in Kerala, second batch from B'desh to come back today
The pre-flight COVID-19 test is carried out 72 hours before the pilots are rostered for flight duties, as per the government guidelines.
However, another test is done, five days after they return from their duties. If the crew test negative from the virus and doesn't suffer from any of the symptoms, only then they are allowed to resume their duties.
Air India has been operating through the lockdown period and has been rescuing stranded Indians abroad which is possibly the biggest rescue operation since the Gulf war.
Air India's rescue operation started from May 7 in phased manner. It is expected to operate 64 flights in the first week to bring back around 15,000 Indians.