'2-wheelers, women-only vehicles to be exempted from odd-even': Arvind Kejriwal
Updated: Thu, 17 Oct 2019 01:14 PM IST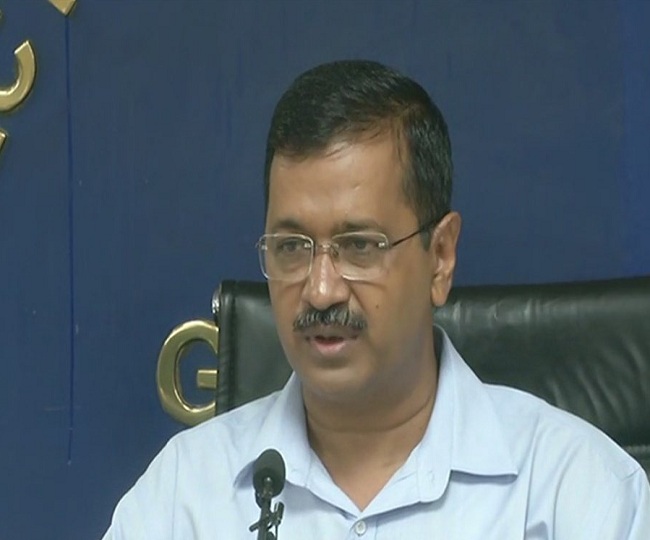 New Delhi | Jagran News Desk: Delhi Chief Minister Arvind Kejriwal on Thursday conducted a press conference to discuss the odd even scheme in view of the deteriorating air quality of the national capital. He said that the scheme will be implemented from November 4 to 15.
The odd-even rule will also be applicable on vehicles coming from other states and on non-transport 4-wheelers and 2-wheelers. The timing for the odd-even rule will be from 8 am to 8 pm, except on Sundays. Violation of the odd-even scheme will incur a fine of Rs 4,000.
The AAP chief also said that the odd even scheme will be applicable to minister in New Delhi. Kejriwal said that like every year, women who drive alone and 2-wheelers are exempt.
He also said that the vehicles carrying school children will also be exempt. However, more information will be given on this later, about how this aspect will come into force.
Also Read: Ayodhya Case | Hearing over, verdict reserved; a look back at why mediation efforts turned 'fruitless'
The Delhi CM, however, said the scheme will not be applicable on the vehicles of President, Vice President, Prime Minister, CJI, Governors, Rajya Sabha and Lok Sabha Leaders of Opposition, Union Ministers, Judges of Supreme Court and Delhi High Court, Lt Governor of Delhi, CAG, Election Commissioners, UPSC Chairperson, Dy Speaker of Lok Sabha, Dy Chairman of Rajya Sabha, Speaker of Lok Sabha, Chief ministers of states & UTs, and Lokayukta.
The odd-even program will allow odd number vehicles (last digit on number plate) to run on odd days while the even number vehicles owners will be able to ride it on even days.
The rule is aimed at curbing air pollution in the state. As per reports, the Delhi's pollutant level PM 2.5 rises to dangerous levels during winter months due to formation of Smog (Smoke + Fog). The PM 2.5 can easily penetrate the lungs and affect respiratory organs.
Meanwhile, the Delhi government has made 16 vigilance teams to check the burning of waste near construction sites during day and night to control the level of pollution.
Posted By: James Kuanal