By JE Entertainment desk
Thu, 19 Jan 2023 06:54 PM IST
Minute Read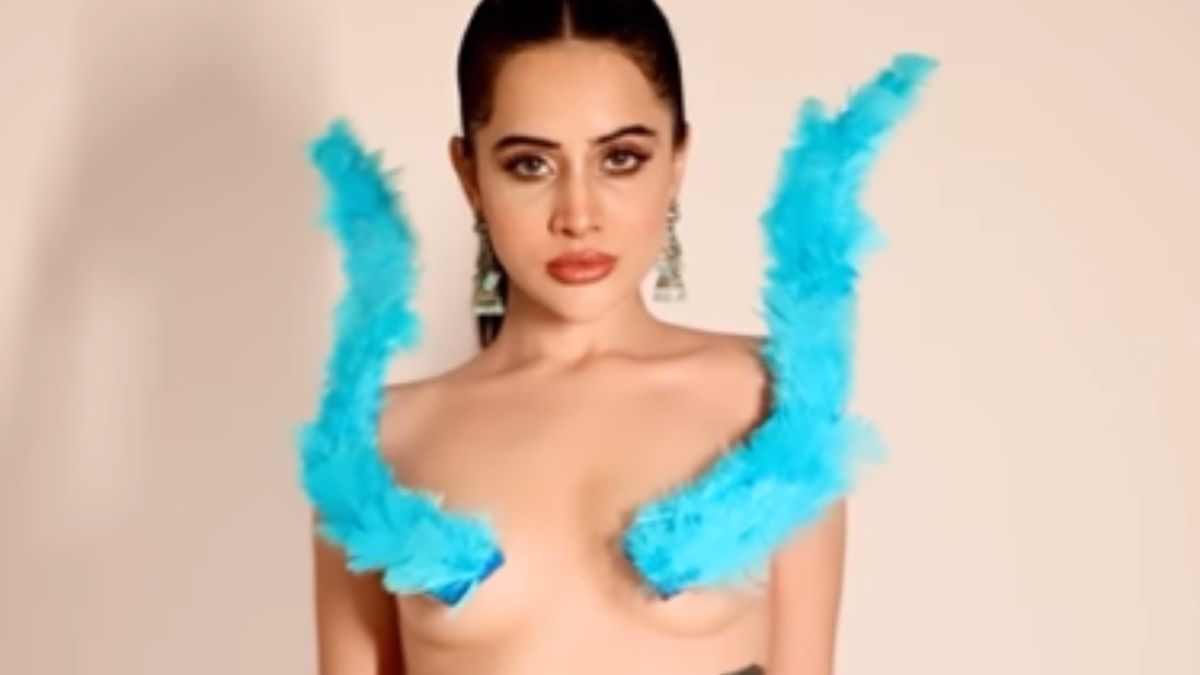 Uorfi Javed is famous for wearing provocative clothing. Every time the Bigg Boss OTT star is spotted out in public, everyone pays notice to her sartorial choices. Uorfi, however, receives trolling for the same frequency. Not only this, but the actress has also been the subject of several complaints up to this point. She has also spoken openly on several occasions about receiving threatening texts or calls because of her attire.
Now, in a recent interview, Uorfi Javed expressed she feels unsafe and retaliated against people making complaints against her. The actress was speaking in reference to the complaints against her made by BJP leader Chitra Wagh.
"There are big political leaders who want to take things into their own hands. If they think something is illegal, then they should go to the police or court, but people here want to take law into their own hands by threatening me publicly and saying that they will hit me. That's why I feel unsafe and I'm left with no other option. It's not some regular person who's threatening me, but a politician who has the power to influence a lot of people. Many people follow them, and in that way, they can influence people to hit me. This isn't right," Uorfi said.
Uorfi also defended her choice of outfits and admitted that she is "doing it for attention". "Who decides what's right and what's not? Celebs say I am doing all this for attention... Yes, I am doing it for attention. This industry is all about getting popularity and getting attention, so what is wrong with it then?"
Additionally, Uorfi stated that she is not the only person wearing "these kind of clothes" and contended that several ladies post bikini photos on social media. "I am just a 25-year-old who has done nothing wrong and these people are making me out to be a criminal.
"They are complaining about my clothes but are not willing to say anything to those who have been threatening me with murder and rape. These people don't have a problem with my clothing, they are just here to get some attention by using my name," she told the entertainment portal.
On Wednesday, Uorfi posted yet another video of herself where she went topless. She was seen posing topless for the camera only wearing a pair of black stilettos and black panties. With false hair extensions that are braided long, Uorfi concealed her modesty. Her makeup looked shiny and flawless. "I like what I see (sic)," the actress captioned the video, adding a rose emoji.
Watch the video here:
View this post on Instagram
Netizens were quick to leave comments on Uorfi's video. While some praised her, others trolled her calling her 'dayan'. Uorfi's friend and actress Sonya Ayodhya commented, "Yeh meri choti hai .. Ruby Dayan ki choti (sic)."