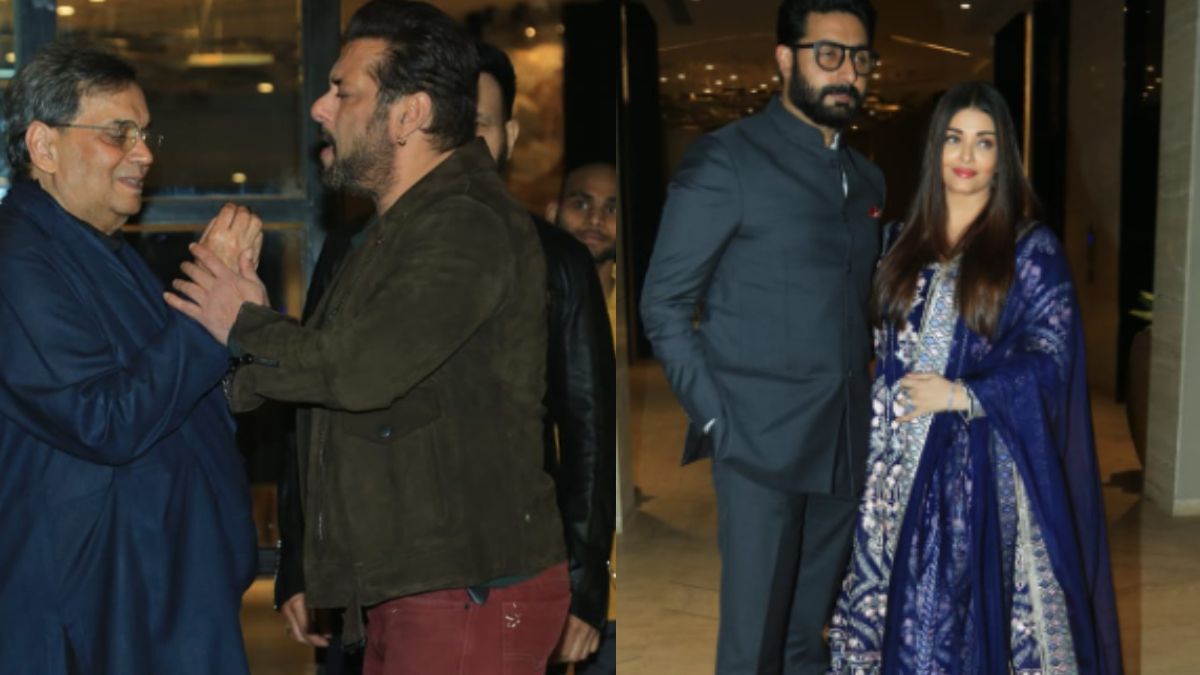 Shatrughan Sinha's son Luv Sinha shared some unseen pictures from Subash Ghai's birthday celebration on his Instagram on Tuesday. The producer recently held a star-studded gathering to commemorate his 78th birthday.
In the pictures, Salman Khan looked handsome and was photographed with Subhash, Shatrughan, Poonam, and other celebrities. Aishwarya Rai Bachchan was also seen at the party alongside Abhishek Bachchan and Jackie Shroff as they cut a cake in one of the pictures. She had a cheerful smile on her face as the camera clicked away. Numerous fans of the actors quickly filled the comments section with sweet comments.
View this post on Instagram
Salman was seen wearing a black t-shirt with maroon trousers and a brown jacket, while Shatrughan Sinha sported a black coat with trousers and a blue tee. His wife, Poonam, was dressed in a traditional black suit.
Luv had an off-white shirt and jeans on, while birthday boy Subhash donned black trousers and a coat, with a white turban. All of them
smiled for the camera. In another shot, Subhash was seen sitting beside Shatrughan, and offering a slice of cake to him while Aishwarya grinned from ear to ear.
Sharing the pictures on Instagram, Luv wrote, "Happy birthday @subhashghai1 mama. You only grow younger with each year. Your journey through life and your legacy as a legendary film maker will always inspire us. Thank you for the all the unforgettable memories and stories that you brought to life on celluloid." He used 'Legends', 'happy birthday', 'The show man', 'Memories' and 'family' as the hashtags. Singer Deepa Narayan Jha commented, "Beautiful pictures." Actor Namashi Chakraborty wrote, "Kaalicharan, Vishwanath…classics!!"
Reacting to the post, one of Luv's fans commented, "Nice to see, a great family, god bless you guys." Another fan wrote, "Salman (red heart emoji)." Other fan commented, "Happy birthday sir." Many fans dropped heart emojis on the pictures.
Subhash Ghai has made a number of films in the 1980s and 1990s, including Kalicharan, Vishwanath, Karz, Hero, Vidhaata, Meri Jung, Karma, Ram Lakhan, Saudagar, Khalnayak, Pardes and Taal, all of which he wrote, produced and directed.