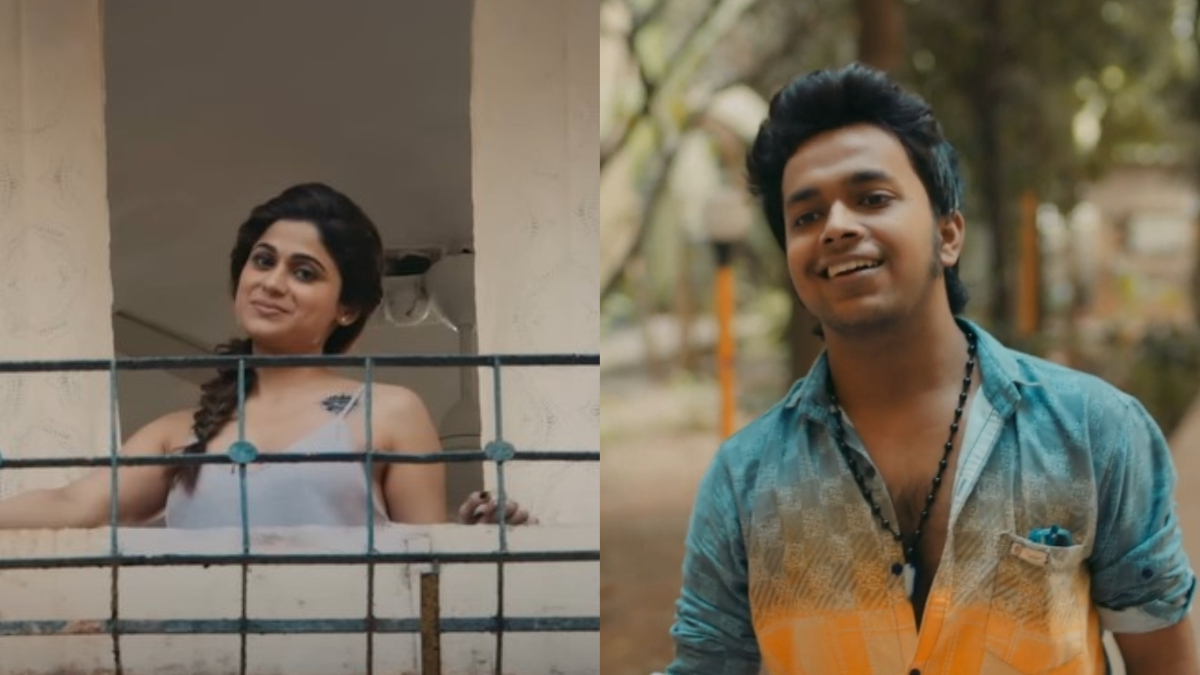 'The Tenant' star Harsh Mayar, who will be starring alongside Shamita Shetty in the upcoming social drama film, spoke to Jagran English in an exclusive conversation and gave insights about the movie. The actor, who is also a National Award winner and has acted in several superhit shows on OTT including 'Gullak' and 'Abhay', revealed why 'The Tenant' is a film everyone can relate with.
About The Tenant
View this post on Instagram
Harsh Mayar spoke about his upcoming film, 'The Tenant' and said that it reflects the thought process of the society about a woman living on her own in the current times. "It's a film that talks about how society sees a single independent woman, living on her own in a city like Mumbai. We shot for the film 5 years ago and it has since received several international accolades."
The actor also reflected upon his role in the film and said, "I play a key role in this film. If not for my character, the film wouldn't lead to its climatic moments'.
Working With Shamita Shetty
Harsh Mayar called Shamita Shetty's performance in 'The Tenant' her best work yet. "She's very professional and down to earth. She has no barriers. When it comes to work, she never makes you feel like a newcomer or someone who doesn't have the equal years of experience as hers. I personally feel this is her career's best performance."
About His Transition From TV To Films
The actor, who has been a public figure for over 10 years now, said that for him, there's no particular favorite phase of his life. "Be it as a child artist or as a leading actor, the transitions between television, theater, movies and now in OTT, everything has been great. I'm thankful and overwhelmed with the kind of response I receive for my performances in films."
Overwhelming Response For 'Gullak'
Harsh Mayar reflected on his superhit OTT show, Gullak and revealed how they initially set out to make a sweet little story about a middle class family, but were thrilled on receiving such an overwhelming response. "We shot the first season in 2019, then the next in 2020 and then the third one in 2021. We thought we were making a small sweet show for the audiences, but it became big thanks to word of mouth."
The actor added, "Even when we go abroad, there's so much love and appreciation that we garner for our show. I realize how many lives we have touched and impacted through our show."
On Gullak Season 4
While the actor revealed that the show is still in pre-production stage, Harsh Mayar comforted fans of the show and said. "We're definitely working on it."
About His Most Favorite Character Yet
Having been a part of films including 'Hichki', 'I Am Kalam' and shows including 'Abhay' and 'Gullak', Harsh Mayar revealed his most favorite character yet. The actor said, "My most fun character till now has undoubtedly been Aman Mishra in 'Gullak'."
The actor added, "But I am someone who is able to find fun in every character I play. So I am able to extract that playfulness from every set that I am on. I channelise my inner elements in the majority of my roles and make it a fun process."