'Taking legal action': Arbaaz Khan after Dabangg director alleges Salman Khan's family of being 'venomous serpent'
In a hard-hitting post, 'Dabangg'(2010) filmmaker Abhinav Singh Kashyap, had accused Salman Khan and his family – Salman's brothers Arbaaz and Sohail of 'exploitation and bullying', while adding on to a whole barrel of shocking claims, from 'rape threats' for his female family members, to the intimidation using 'ill-gotten money
Updated: Thu, 18 Jun 2020 09:06 AM IST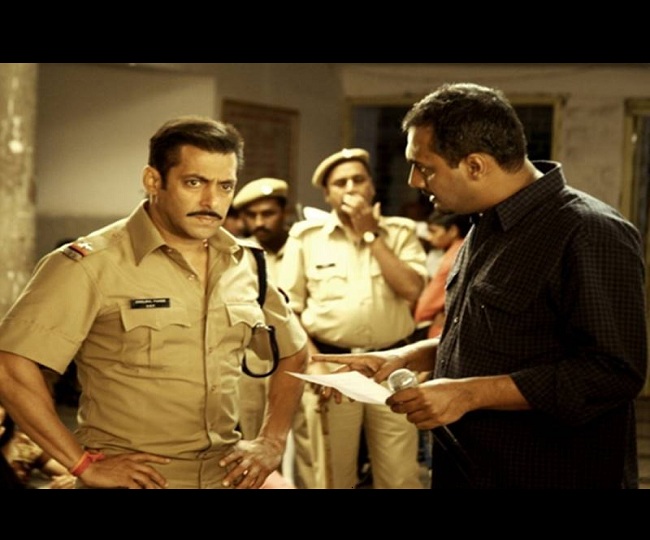 New Delhi | Jagran Entertainment Desk: The death of noted Bollywood actor Suhant Singh Rajput, who committed suicide on Sunay, has led to a debate on the lobbied structure of the film industry and ignorance to the fresh talent. The actor's death has opened the superficially concealed fault lines of the film industry, bordered by flagellated flatteries lined by hereditary baggage and lobbied structures.
In a hard-hitting post, 'Dabangg'(2010) filmmaker Abhinav Singh Kashyap, had accused Salman Khan and his family – Salman's brothers Arbaaz and Sohail of 'exploitation and bullying', while adding on to a whole barrel of shocking claims, from 'rape threats' for his female family members, to the intimidation using 'ill-gotten money, political clout and connections with the underworld.'
Declaring it an open challenge, Abhinav had said, 'I hope suffering actors and creative artists will share my post on various social media platforms as will the media and people who patronize the entertainment industry,' with an added campaign call to boycott Salman Khan.
Reacting to the Abhinav Kashyap's allegations, Arbaaz was quoted as saying by Hindustan Times that he last communicated with the 'Dabangg' (2010) "in 2012 before starting Dabangg 2".
"In fact, we have already taken legal action even before this post; it was after his earlier post (when Kashyap had spoken about having differences with Arbaaz and Salmaan and led him to step down from the Dabangg franchise). We have had no communication with Abhinav since we started working on Dabangg 2. We parted ways professionally. Don't know where all this coming from. We are taking legal action." Arbaaz told Hindustan Times.
Abhinav's sibling, acclaimed filmmaker Anurag Kashyap refused to directly comment on the matter. "More than two years ago, Abhinav had told me clearly to stay out of his business and it's not my place to comment on anything he says or does, (sic)" Anurag Kashyap was quoted as saying.
Posted By: Talib Khan